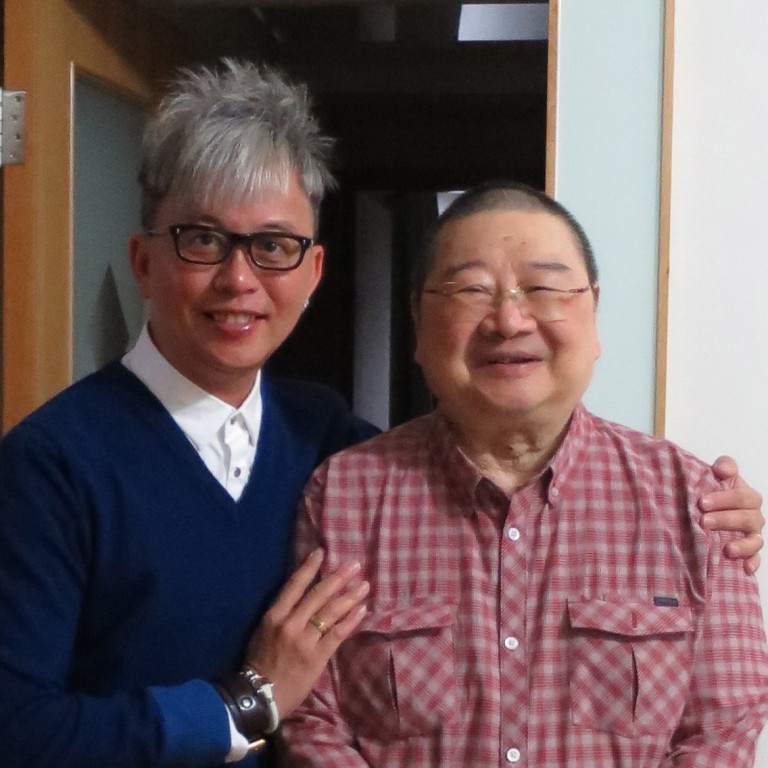 'A sadness too great for words': tributes to Ni Kuang, Hong Kong author and screenwriter, pour in from around the world
The last representative of a golden age of Hong Kong culture, says Singaporean lyricist Ng King Kang of writer Ni Kuang, who died on Sunday aged 87
Ni 'enlightened our generation's science fiction writers', Taiwanese author Huai Guan writes. Film publications recall his scripts for martial arts classics
Tributes have continued to pour in from around the world for author Ni Kuang, who died in Hong Kong on Sunday at the age of 87.
Ni is remembered both for his vast literary output in different genres as well as for scripting more than 100 Shaw Brothers Studio martial arts films, many of which achieved cult status beyond Hong Kong's borders.
"RIP Ni Kuang. He really is everywhere in the Shaw Brothers catalogue, to the point where I eventually started thinking of him as Shaw's answer to Hammer staple Jimmy Sangster. It's always a pleasure to spot Ni's name in the credits," tweeted New York film critic Simon Abrams.
Tenky Tin Kai-man, actor and spokesman of the Federation of Hong Kong Filmmakers, earlier revealing that Ni had died at home at 1pm on Sunday. The cause of death was skin cancer, according to Poon Yiu-ming, chief editor of Chinese-language Hong Kong newspaper Ming Pao Monthly.
While Ni's own novels, from series such as The Dark Heroine Muk Lan-fa and Wisely, were also adapted for the big screen, fans of his books focused mostly on the author's impact on younger generations of Chinese-language science fiction writers.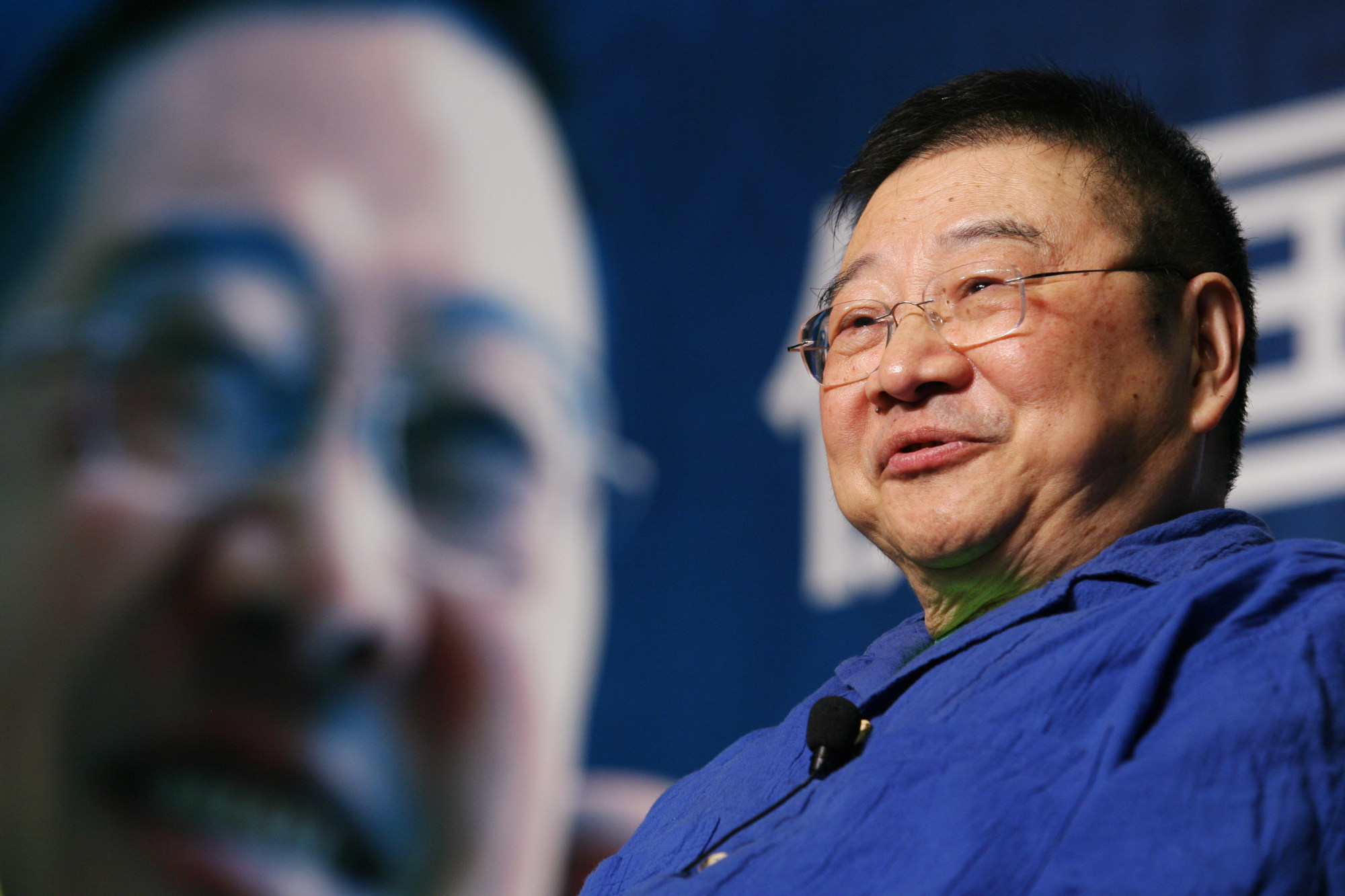 Huai Guan (real name Kang Huai-zhen), the Taiwanese author of the bestselling fantasy novel
The Restorer and Her Sword
, wrote on Facebook: "Ni Kuang enlightened our generation's sci-fi writers. [ …] I have read over a hundred of his books, from 'Wisely' to 'The Legendary Ranger'. But I remember what he said about
Jin Yong (the writer Louis Cha)
the most.
"He said: 'Authors do not have to like the characters they create, but they must respect the fact that they are independent lives.' That has become my motto ever since I started writing. Ni Kuang, R.I.P."
Ye Li-hua, a Taiwanese scientist and writer who ran the annual "Ni Kuang Science Fiction Award" from 2001-10, said simply of Ni's death: "A sadness too great for words."
Singaporean author, lyricist and columnist Ng King Kang said he had been a fan of Ni's books since he was in secondary school and that he saw Ni as a symbol of a golden age of Hong Kong culture.
"To me,
Ni Kuang
, Jin Yong, and the singers Law Man (
Roman Tam
),
Lesley Cheung
and
Anita Mui
– who have all sadly left us – marked the end of a peak era for Hong Kong's entertainment and culture," he said.
Ng interviewed Ni three times in Hong Kong from 1987 to 2014 and had shown the author his own writing.
"I was growing up during a transition period when Singapore was promoting bilingualism. I went to a Chinese-language secondary school and so Chinese was my first language then.
"Ni's books were the first science fiction I'd ever read, though I actually read his Muk Lan-fa series first and loved the fact that there was a female heroine in a modern kung fu scenario," Ng said.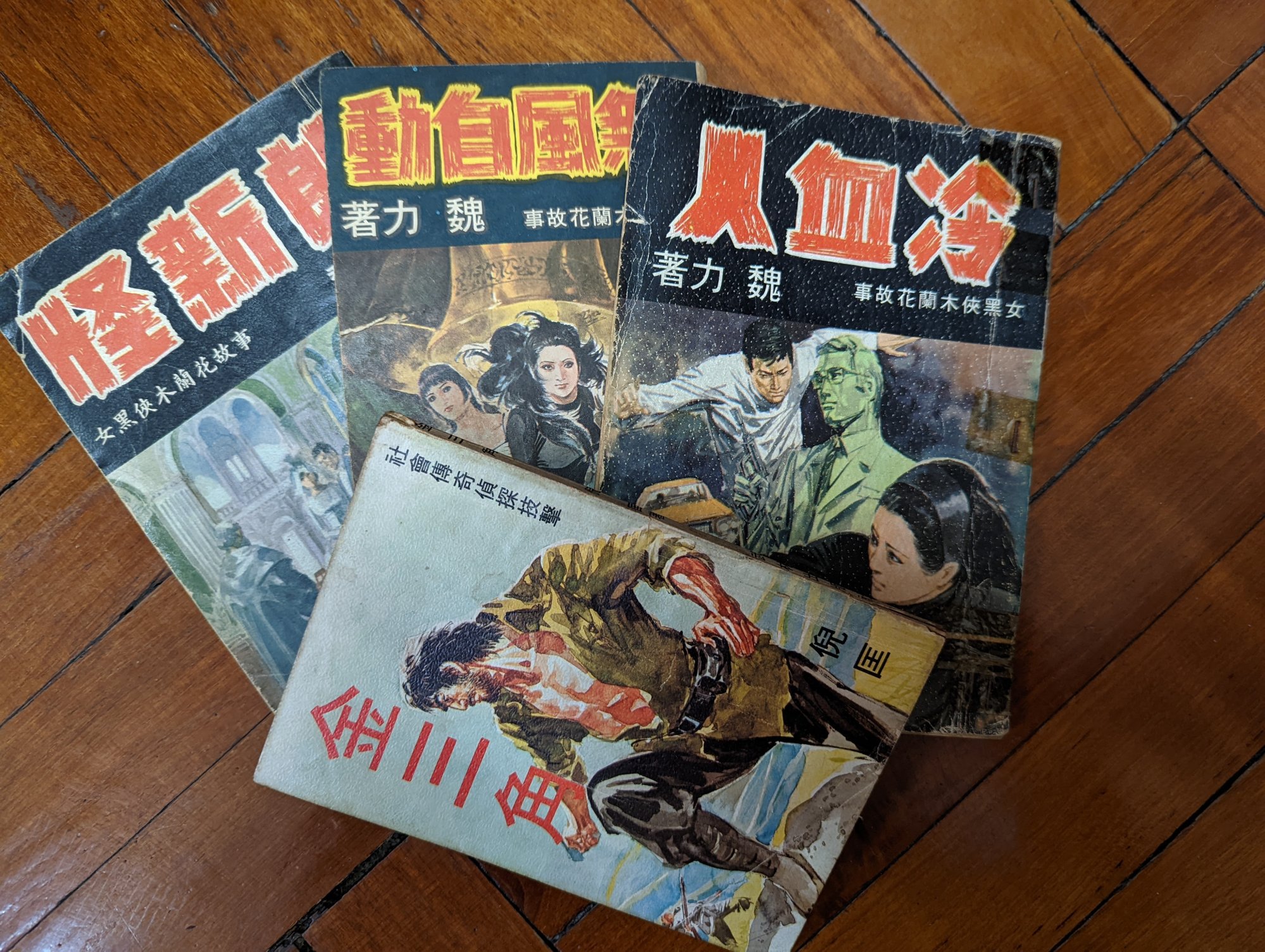 Martial arts actor
Jackie Chan
also paid tribute to Ni. "I've just heard that Ni Kuang, our elder, had left us. He was a Hong Kong talent and represented the glory of an era. Will miss you," Chan wrote.
The Hong Kong government's newly established Culture, Sports and Tourism Bureau also published a statement in which it "expressed sorrow over the passing of renowned author Ni Kuang, and extended deepest condolences to his family".
The statement added: "The novels by Ni Kuang have been popular among readers in Hong Kong, and have been adapted into television and cinematic productions numerous times. Even though he has passed away, he will be fondly remembered by those who enjoyed his works."