Art
Get more with myNEWS
A personalised news feed of stories that matter to you
Learn more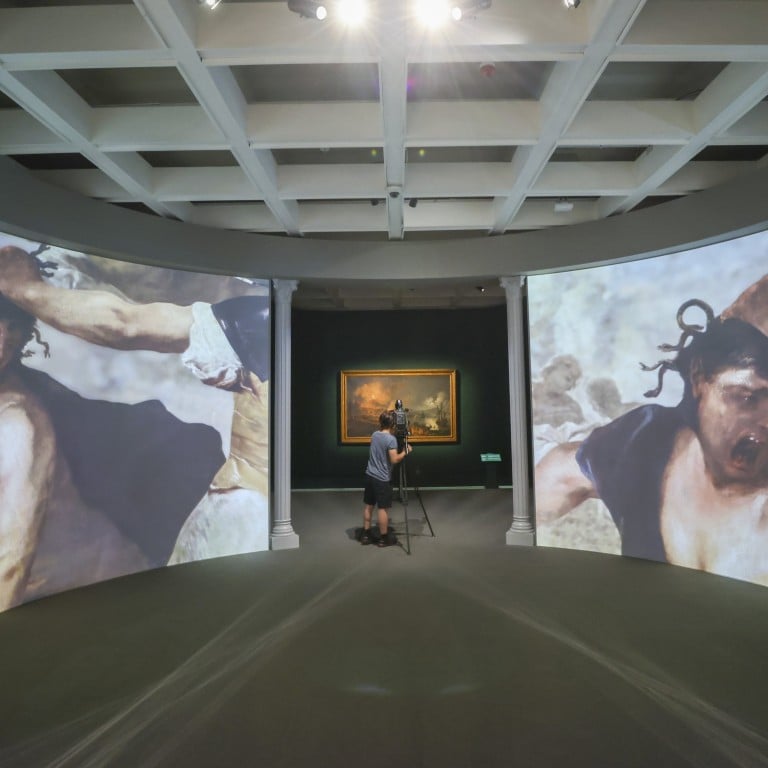 Baroque paintings, music and animation take art lovers in Hong Kong on an immersive journey
Paintings from a nearly 300-year-old museum in Naples, Italy, are on display at the Hong Kong Museum of Art's 'The Road to the Baroque' exhibition
Works by Titian, El Greco and a rare woman artist of the time are included, accompanied by music and soundscapes that make for an immersive experience
Vibrant, dramatic and gripping, Baroque paintings from the 16th and 17th centuries have gone on show in the Hong Kong Museum of Art's "The Road to the Baroque" exhibition.
The 40 paintings loaned from the Museo e Real Bosco di Capodimonte – a nearly 300-year-old museum in Naples, Italy, that owns one of the largest art collections in Europe – include magnificent examples by some of Western art's greatest names.
Like the Hermitage art museum in St Petersburg, Russia, and the Louvre in Paris, the Capodimonte is in a former palace. Its collection of over 47,000 pieces is built on a vast royal collection, according to Capodimonte's director, Sylvain Bellenger.
"Baroque is an expression of the greatness of man, God and nature all mixed together," he says, adding that the exhibition aims to show "the road to Baroque", meaning the evolution of art history from the Renaissance era to the turbulence of the 17th century when war and plague were rife across Europe.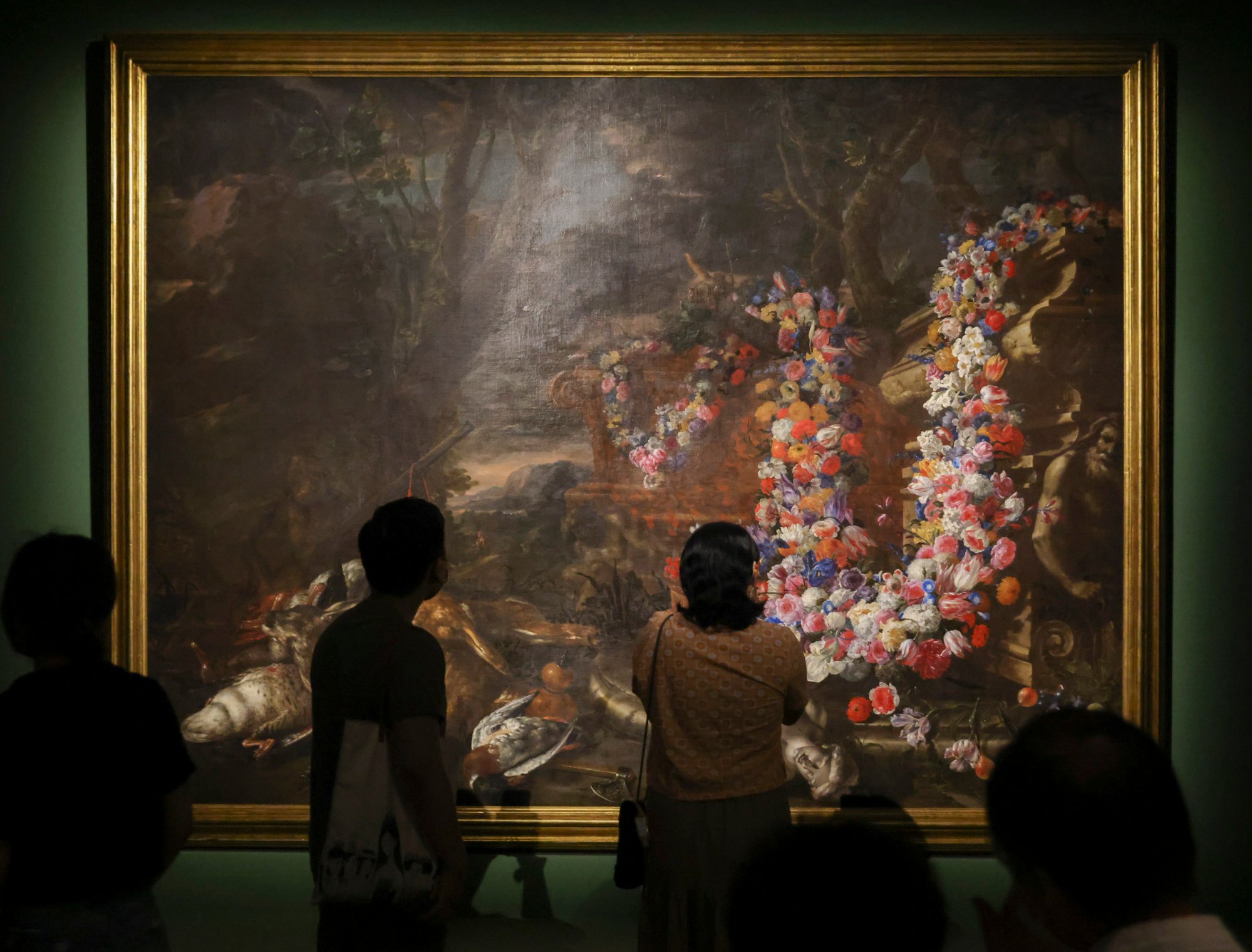 The Baroque art style, known for its dramatic use of light, movement and facial expressions, emerged in Rome to counter the
Protestant Reformation
that split some Christian believers from Catholicism.
The artists of this period were employed to foster piety through their work and focused on producing high tension and realistic representation of emotions that made viewing their paintings an immersive experience.
Upon entering the "The Road to Baroque" at the museum in Tsim Sha Tsui, Kowloon, visitors are greeted by a dimly lit exhibition and a gentle soundscape accompaniment created by Baptist University's Johnny Poon, the associate vice-president and founding dean of its school of creative arts.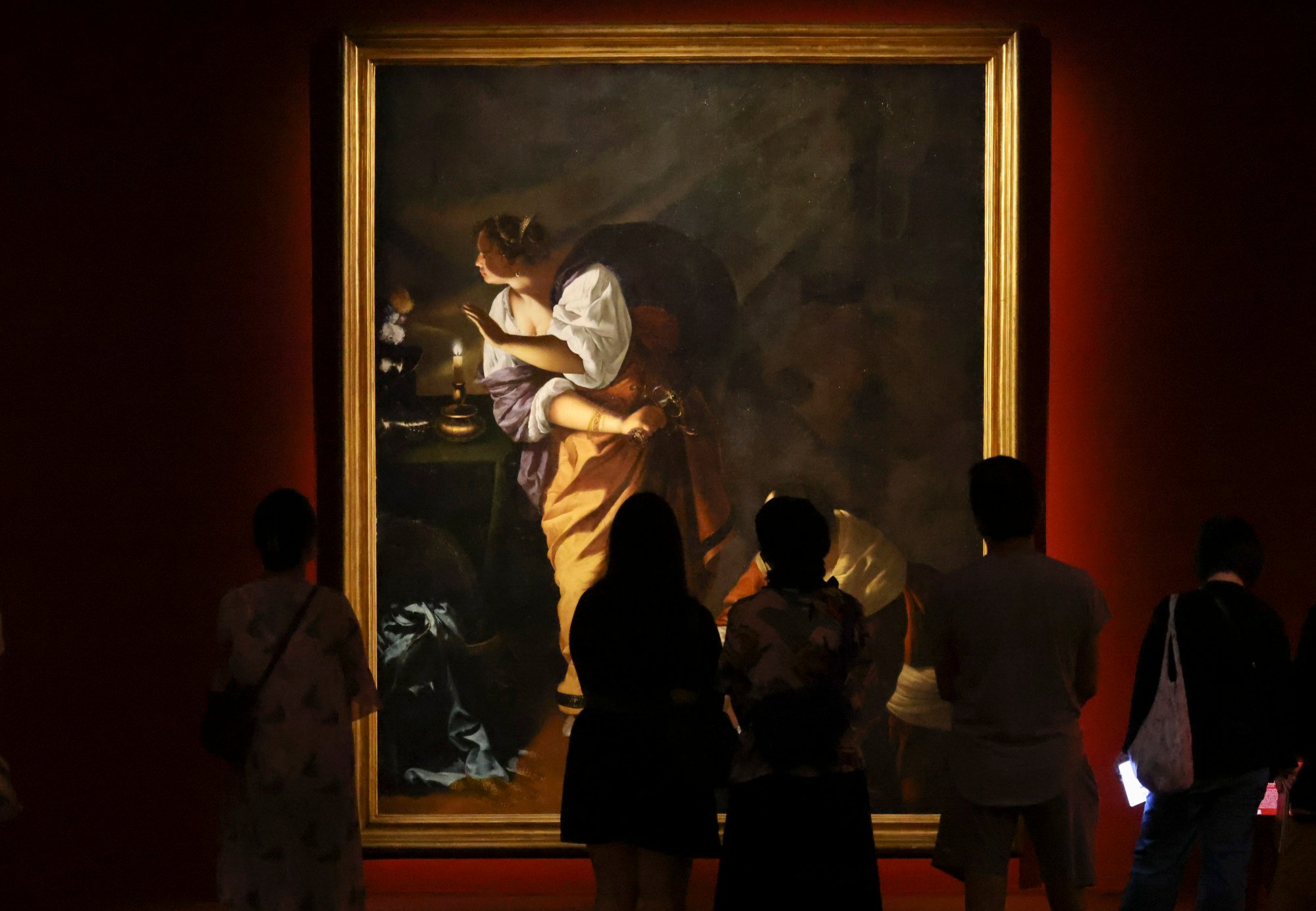 An animated version of Luca Giordano's Perseus and Medusa (circa. 1660) is shown in a semicircular format at the entrance to the second floor gallery. It shows Perseus, the mythical Greek slayer of monsters, swinging his sword as he is about to decapitate Medusa.
Just around the corner is an exquisite, yet disturbing, still life by Giuseppe Recco. His Still Life with Festoons of Flowers and Game (1671) is an example of how a supposedly serene genre could become, in the hands of a Baroque painter, full of violence and dramatic contrasts.
On the left is a heap of animal carcasses. Are they trophies for hunters that symbolise man's victory over nature, or the inevitability of decay and death? The answer seems to be shown on the right – lurid garlands made of plucked flowers that will soon fade, just as a nearby statue topples to the ground.
While there are great examples by some of the most famous names in Western art history – Titian's Portrait of Pope Paul III with the Camauro (1545-6) and El Greco's Boy Blowing on an Ember (1571-2), for example – Hong Kong art lovers also have a rare chance to see a key work by Artemisia Gentileschi in this exhibition.
One of a few (though not the only) successful professional female artists of her time, Gentileschi's Judith and Her Maidservant Abra with the Head of Holofernes (1645-50) is a dramatic play on light and darkness and one of several paintings by Gentileschi that are based on biblical stories.
Judith's calm and determined face is illuminated by candlelight, and it draws in the viewer before the gory details are revealed: the sword still clutched in her hand, and bloody head being hastily wrapped in cloth by her maidservant.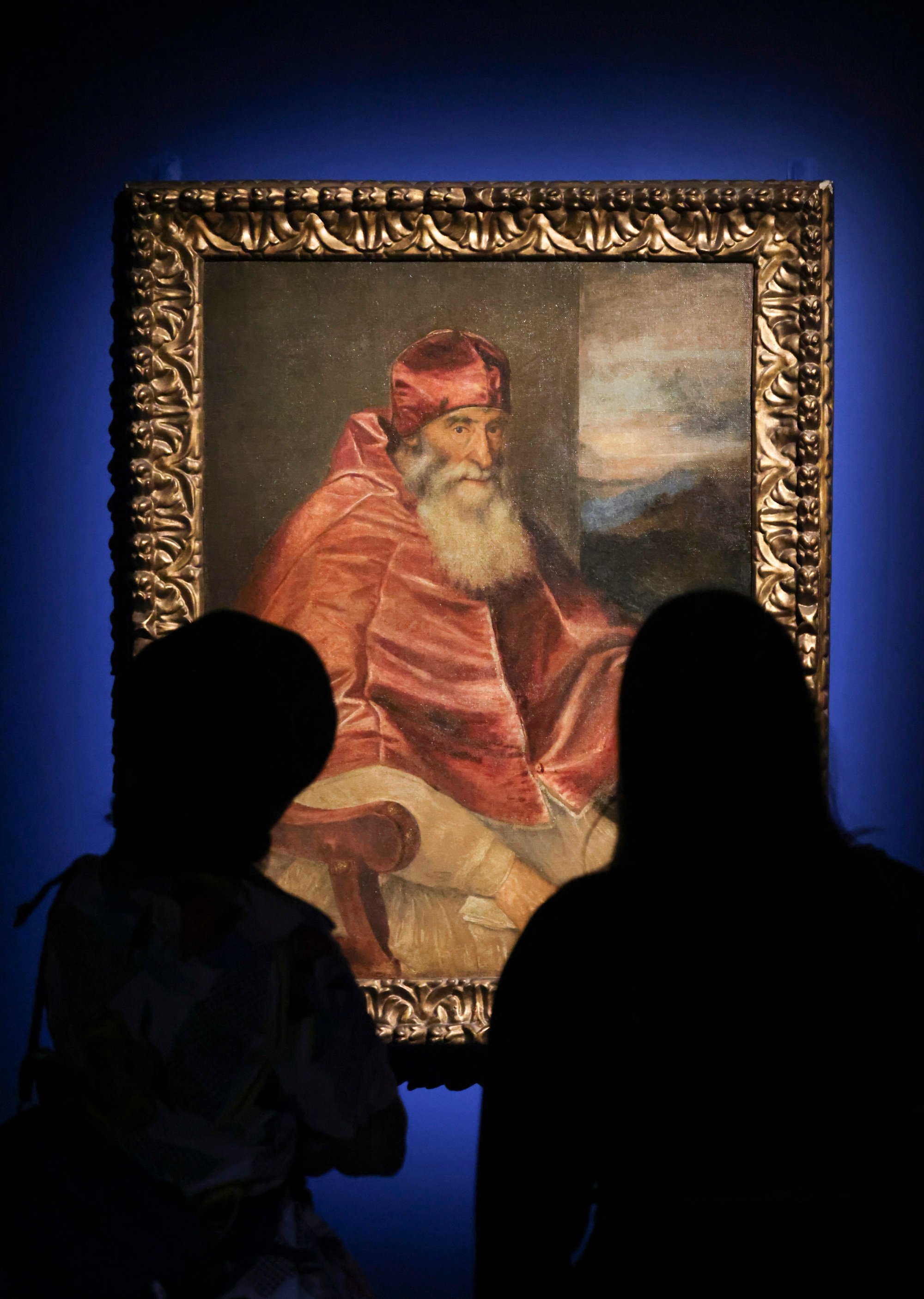 The exhibition is divided into sections based on themes such as mythology, Christian saints, still life and landscapes, and each room is filled with sensations and rich colours.
There are also responses by Hong Kong contemporary artists, such as
Chow Chun-fai
's
Kwan Kung and Alien
(2022). There is also a small room that invites visitors to insert themselves digitally into some of the paintings from the exhibition.
"The Hong Kong Jockey Club Series: The Road to the Baroque – Masterpieces from the Capodimonte Museum", Hong Kong Museum of Art, 10 Salisbury Rd, Tsim Sha Tsui, Mon-Wed, Fri 10am-6pm, Sat, Sun and public holidays 10am-7pm. Until November 2.