Art
Get more with myNEWS
A personalised news feed of stories that matter to you
Learn more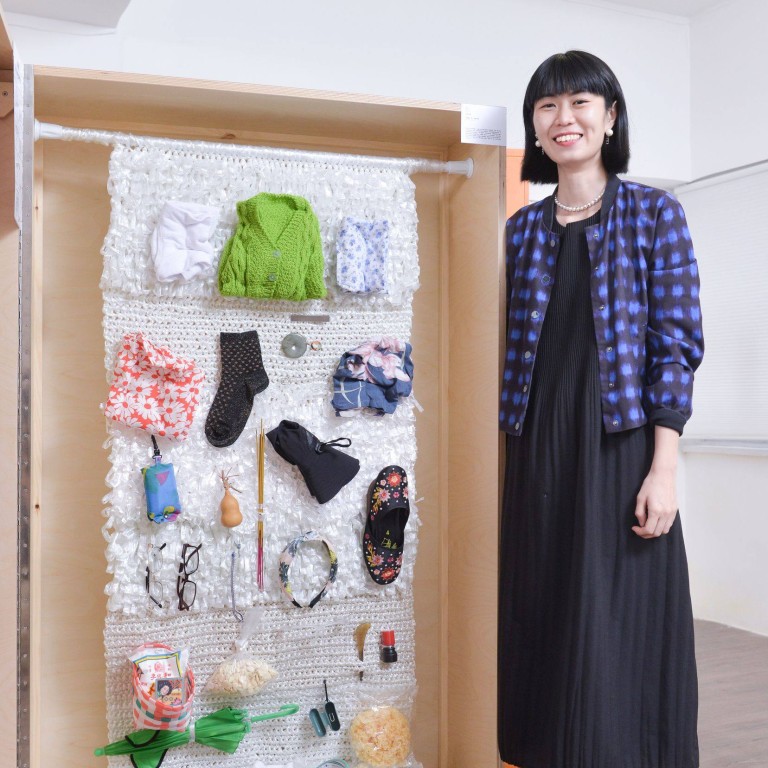 Street markets in Hong Kong's Wan Chai district celebrated in mobile exhibition that folds up just like actual stalls
The 'Come'n Chill at Wanchai' project includes art, trinkets and videos that reflect the deep sense of community that surrounds Wan Chai's hawker stalls
The exhibition includes 18 sketches of the stalls by Charlotte Lui, of the popular Instagram account @moving_drawing, drawn on white plastic shopping bags
The hustle of bustle of Wan Chai's street markets doesn't make them an obvious place to chill. But a Hong Kong designer and her friends want to show that traditional hawker stalls are nice places to hang out around, or to hea, Cantonese slang for lazing about.
Zoe Siu, the 37-year-old owner of local accessories label Zo-ee, came up with the idea of a roving exhibition with art, interview records and videos that give people a chance to appreciate these stalls – not just as places of commerce, but for the deep sense of community that surrounds them.
The project, called "Come'n Chill at Wanchai", was inspired by American sociologist Ray Oldenburg's theory of "the third place", Siu says.
Whereas "first places" are our homes and "second places" are our workplaces, "third places" are public areas such as parks, cafes and sports centres where people can gather and enjoy each other's company. According to Oldenburg, these informal spaces are fundamental to a community's vitality.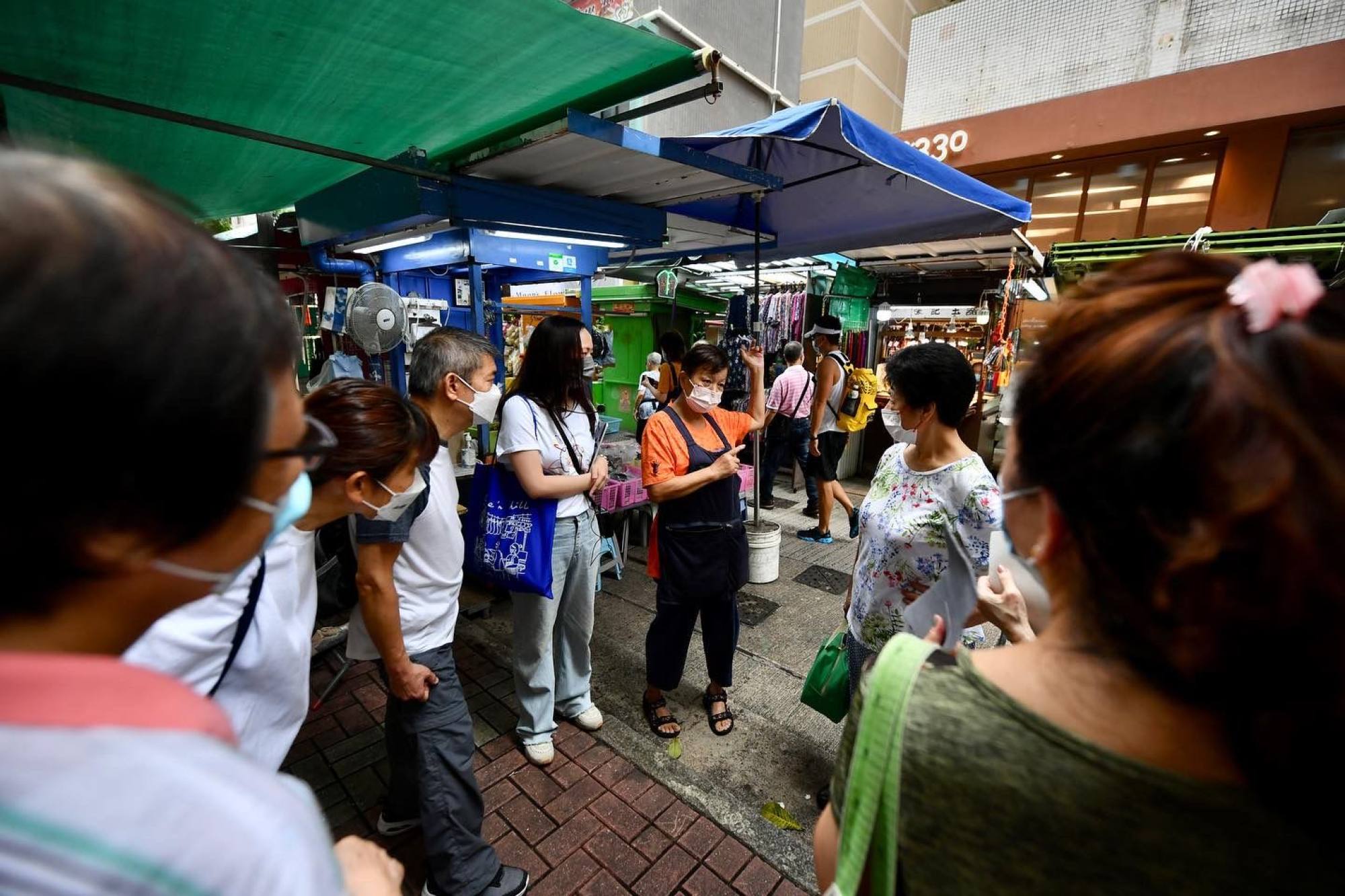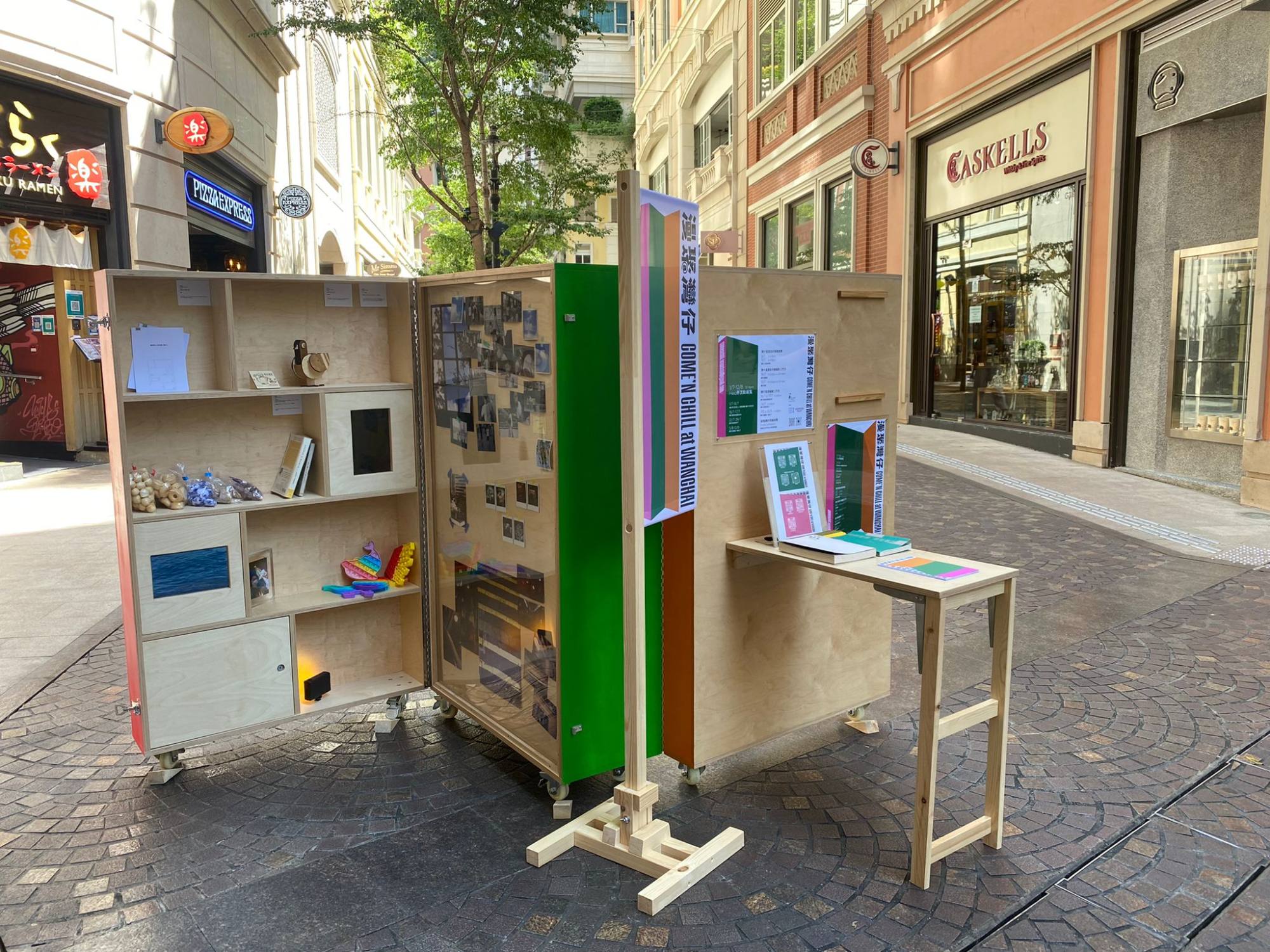 The market stalls south of Wan Chai's Johnston Road are a kind of "third place", Siu says. She spent three months interviewing 36 store owners to discover that they and their regular customers form a tight-knit network.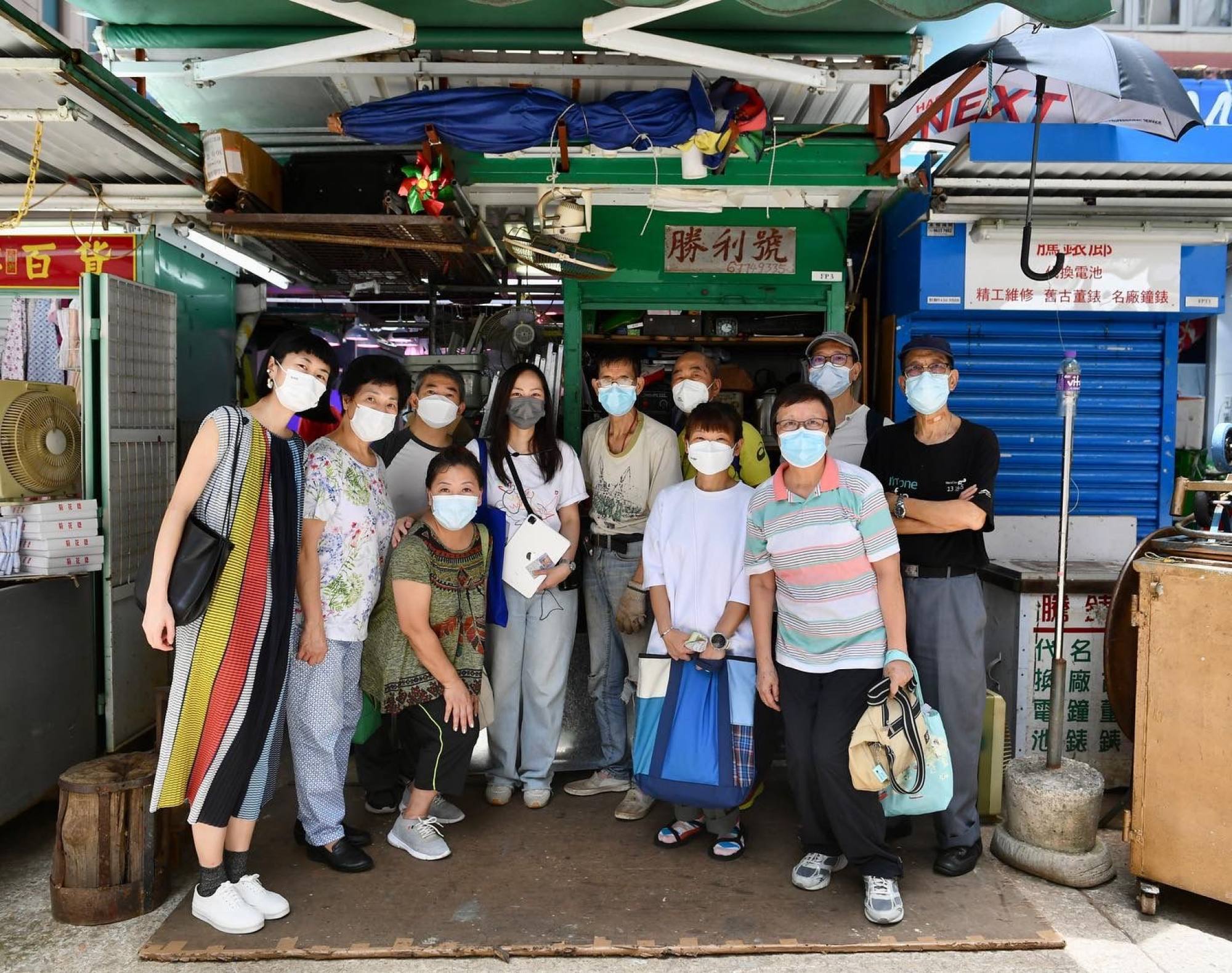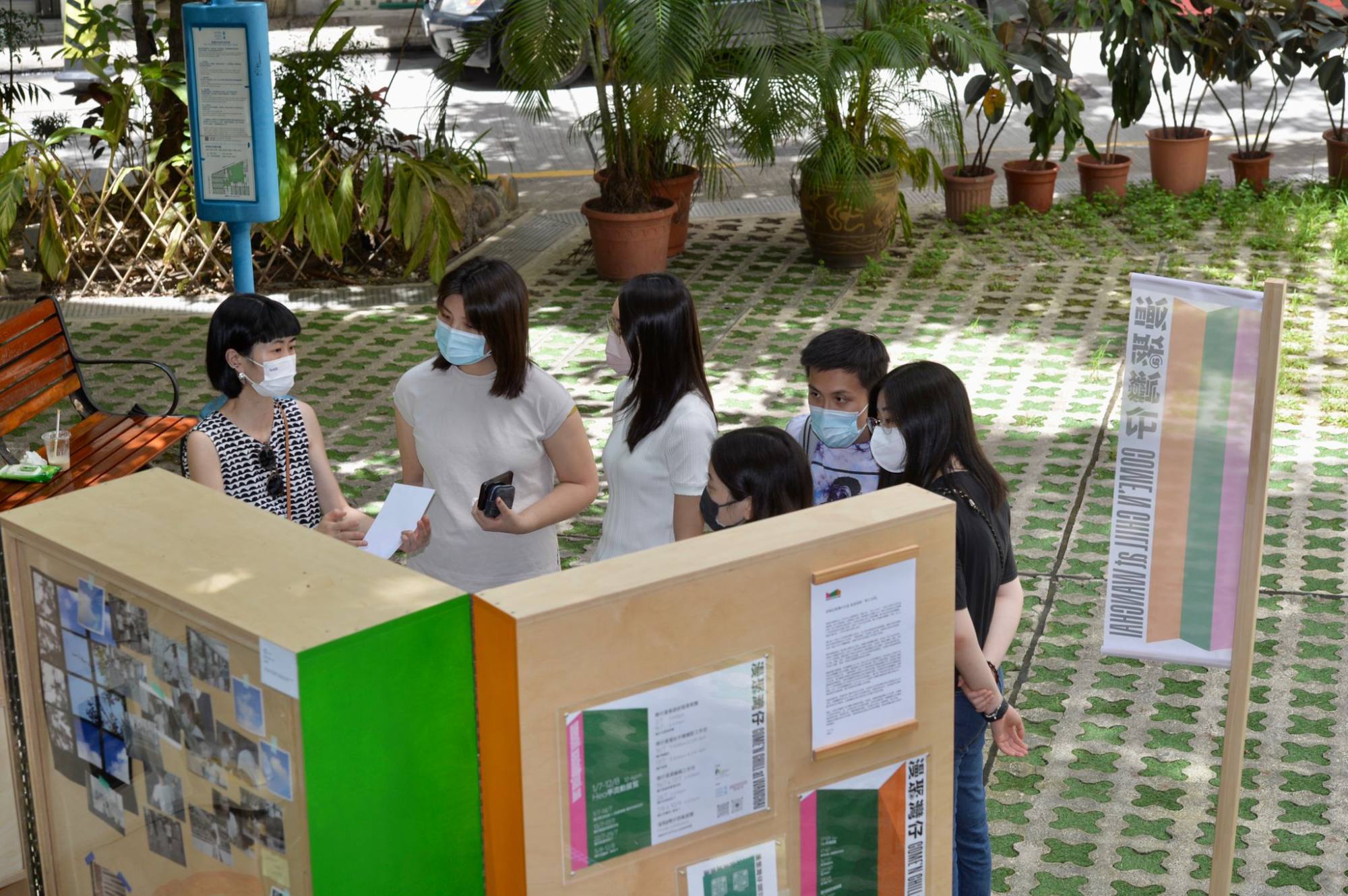 "For them, it's not just the business," she explains. Pointing to a lime green knit sweater displayed for the exhibition, she says: "The shopkeeper who gave me that even teaches simple knitting techniques to visitors for free."
After she convinced stalwarts in the area about her project, she managed to talk to them about their memorable experiences and their daily routine of dismantling and reassembling their stalls.
The results are shared through a mobile exhibition unit that can be folded up and packed away like the market stalls. It has already been shown in a number of locations around Wan Chai, but will be making a last stop on the ground floor of 7 Mallory Street from August 5-12.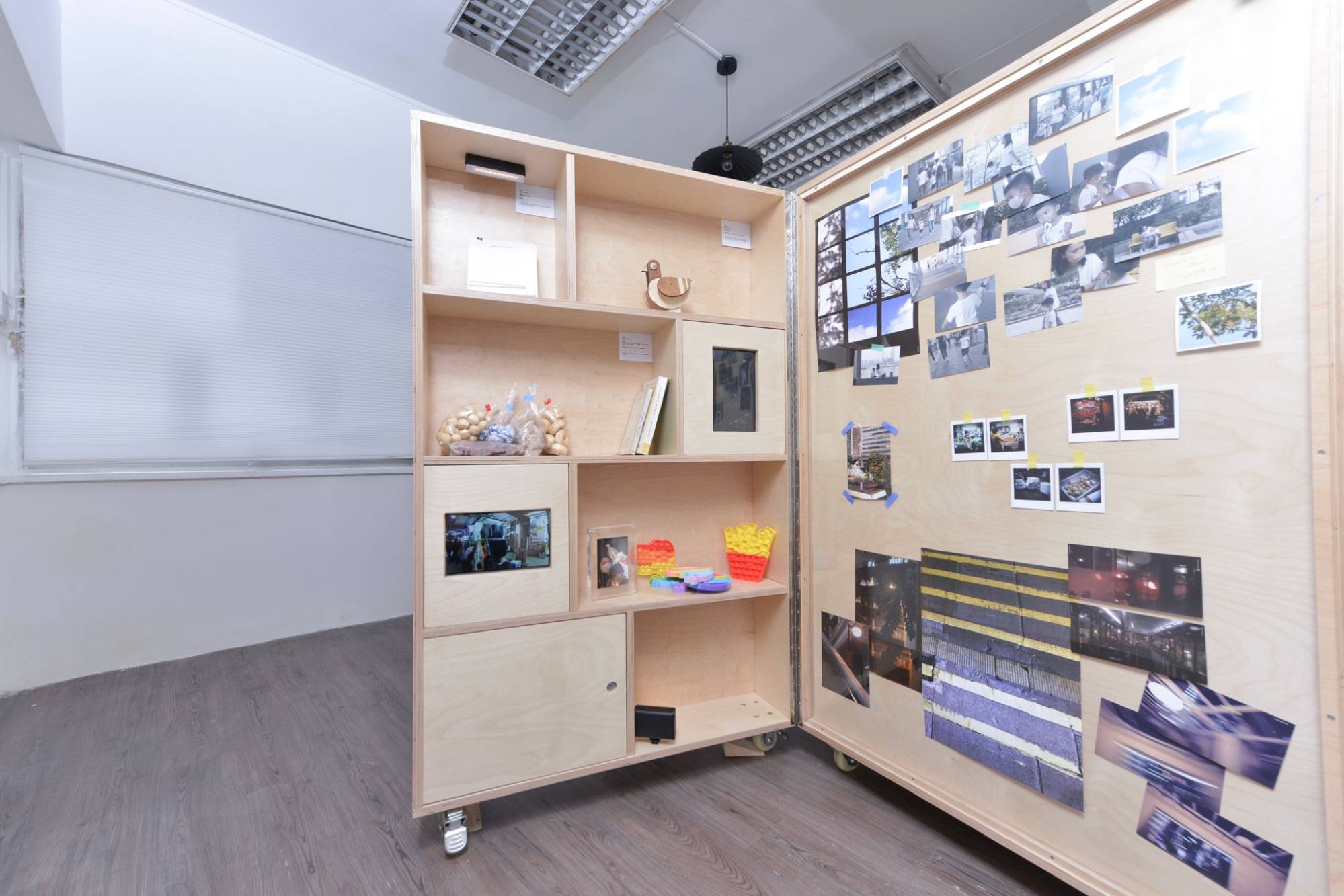 On one side, it displays an array of craft products Siu bought from the hawker stalls, from delicate flower-embroidered slippers and hand-woven baskets to jade rings.
"Most visitors see these things and they are surprised that they still exist," she says.
There are also several tear-through receipt books with memories and observations from the shopkeepers written inside, and visitors are encouraged to take a leaf home with them.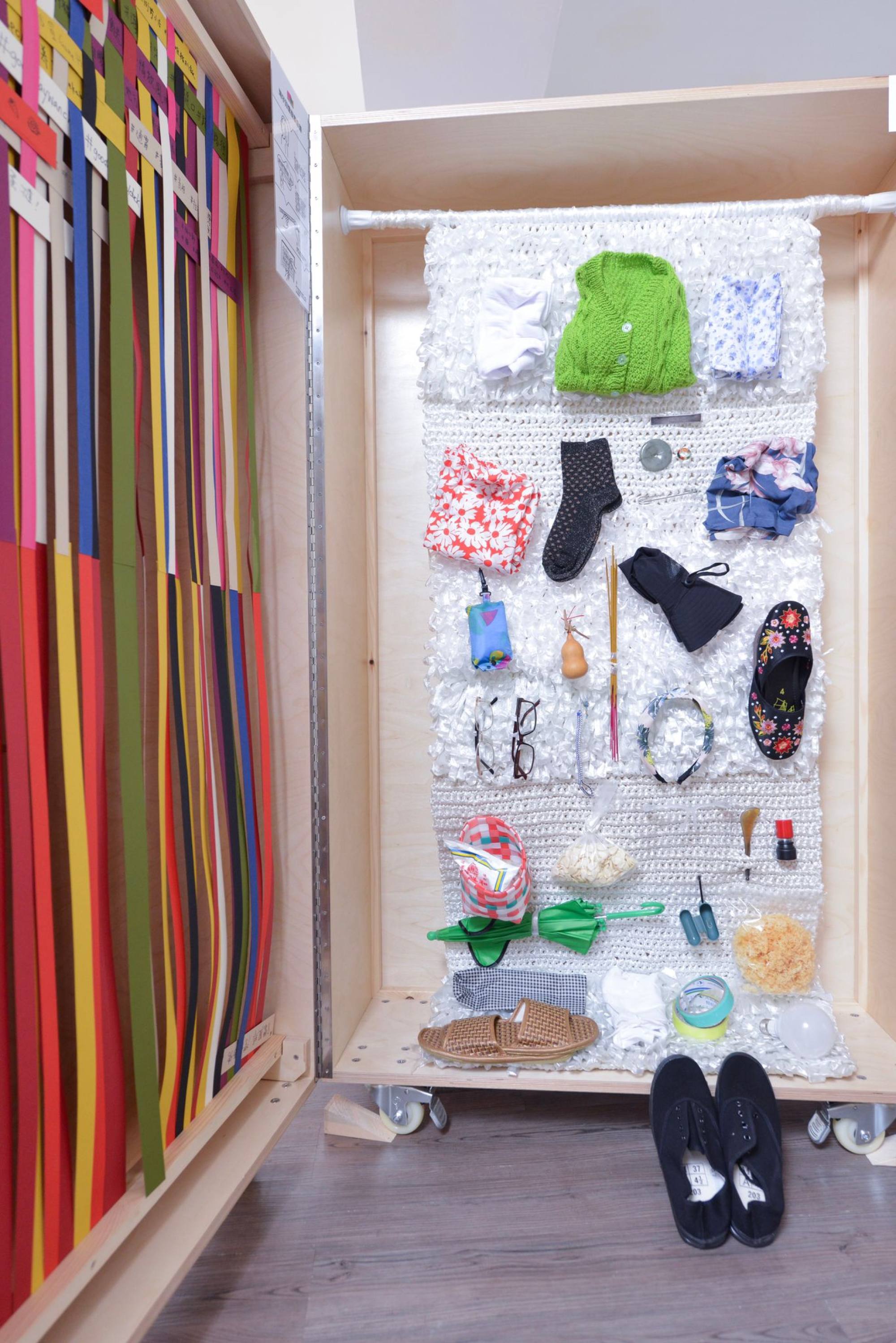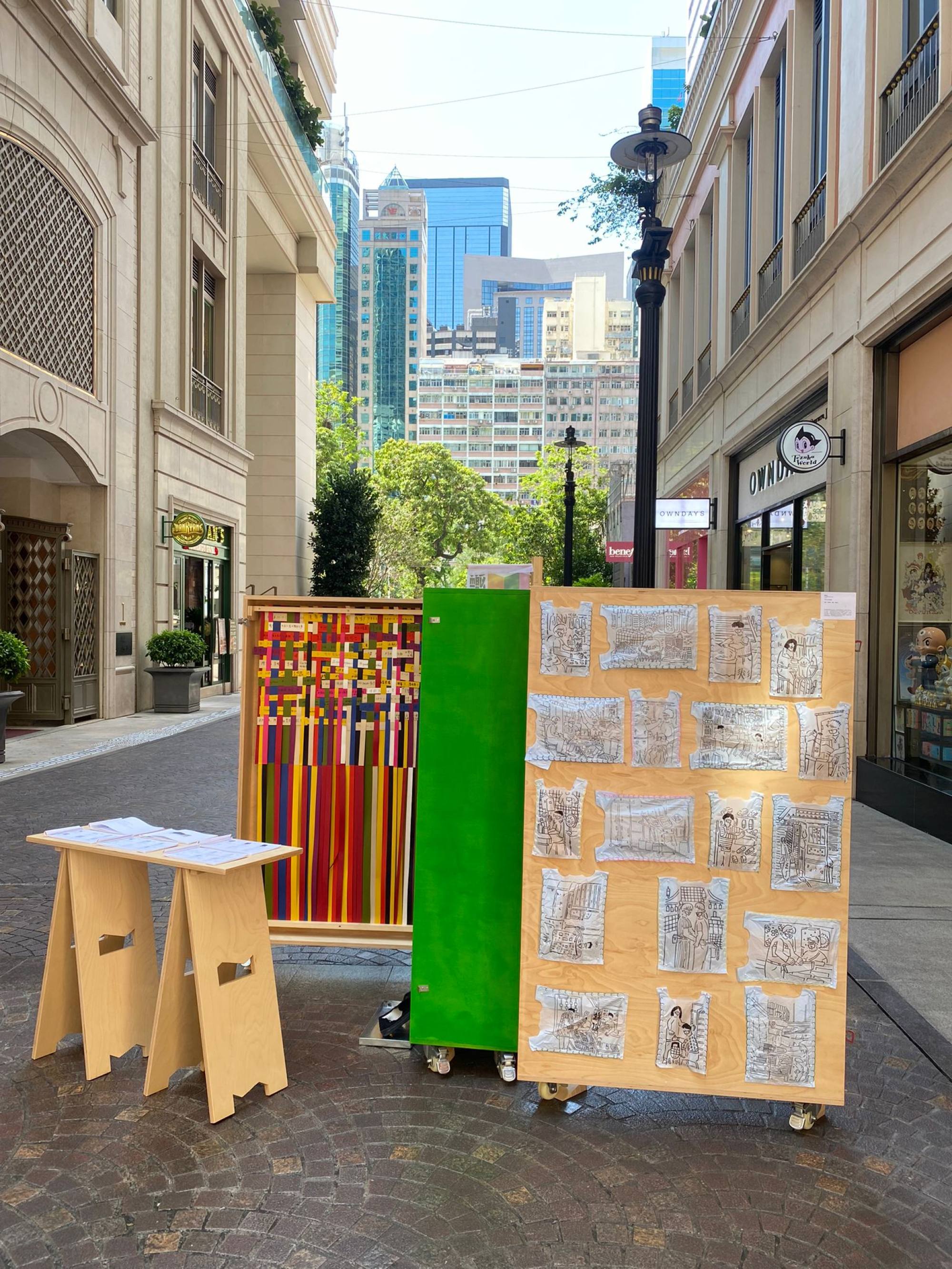 The stall owners all still issue handwritten receipts to customers, a ritual they consider to be a satisfactory completion of a successful sale.
"They feel very happy and loved when people visit their store," she says. "This is a simple happiness for them."
Apart from that, visitors are also encouraged to write down their "favourite Wan Chai relaxing activity" to share with others.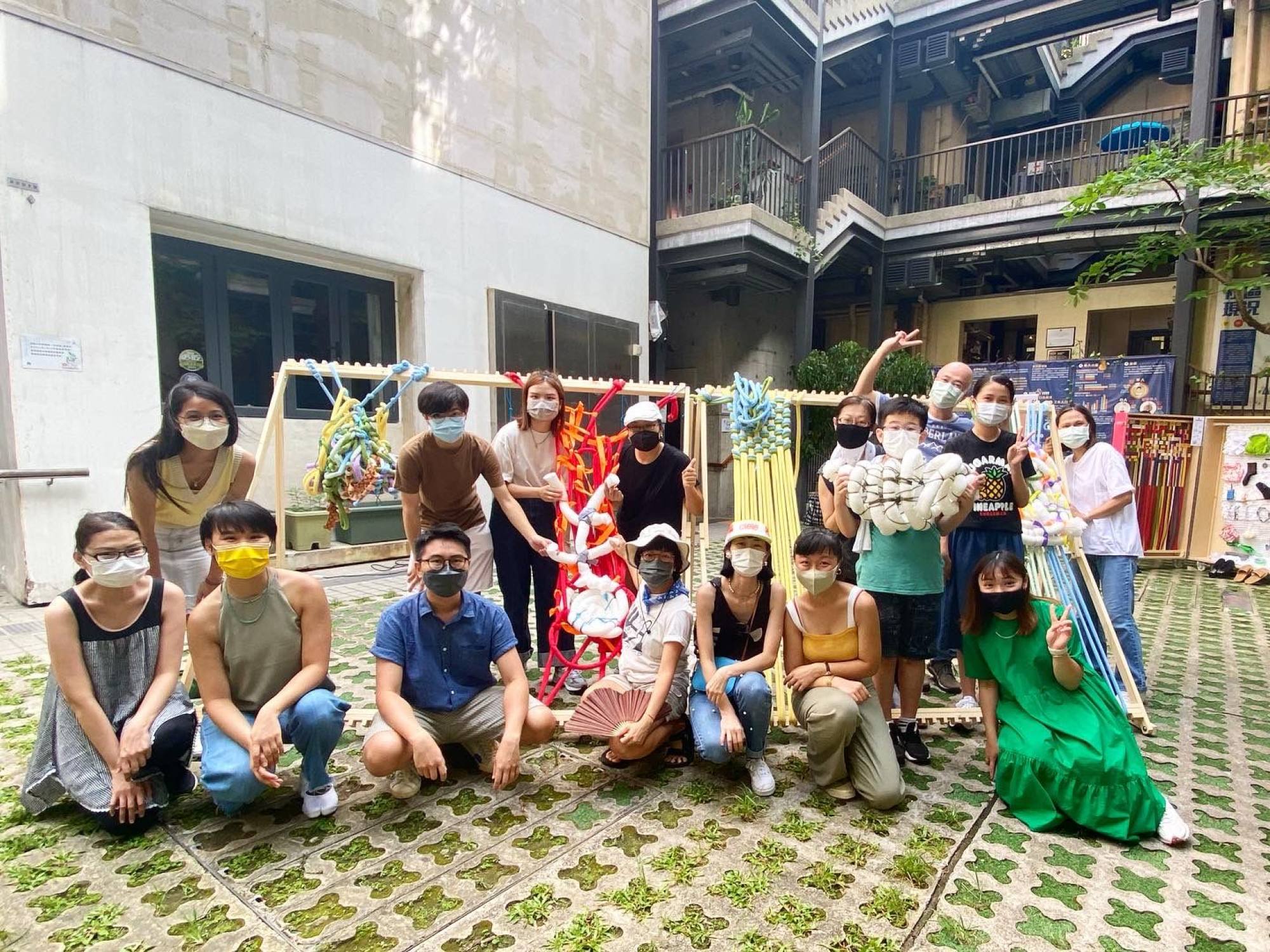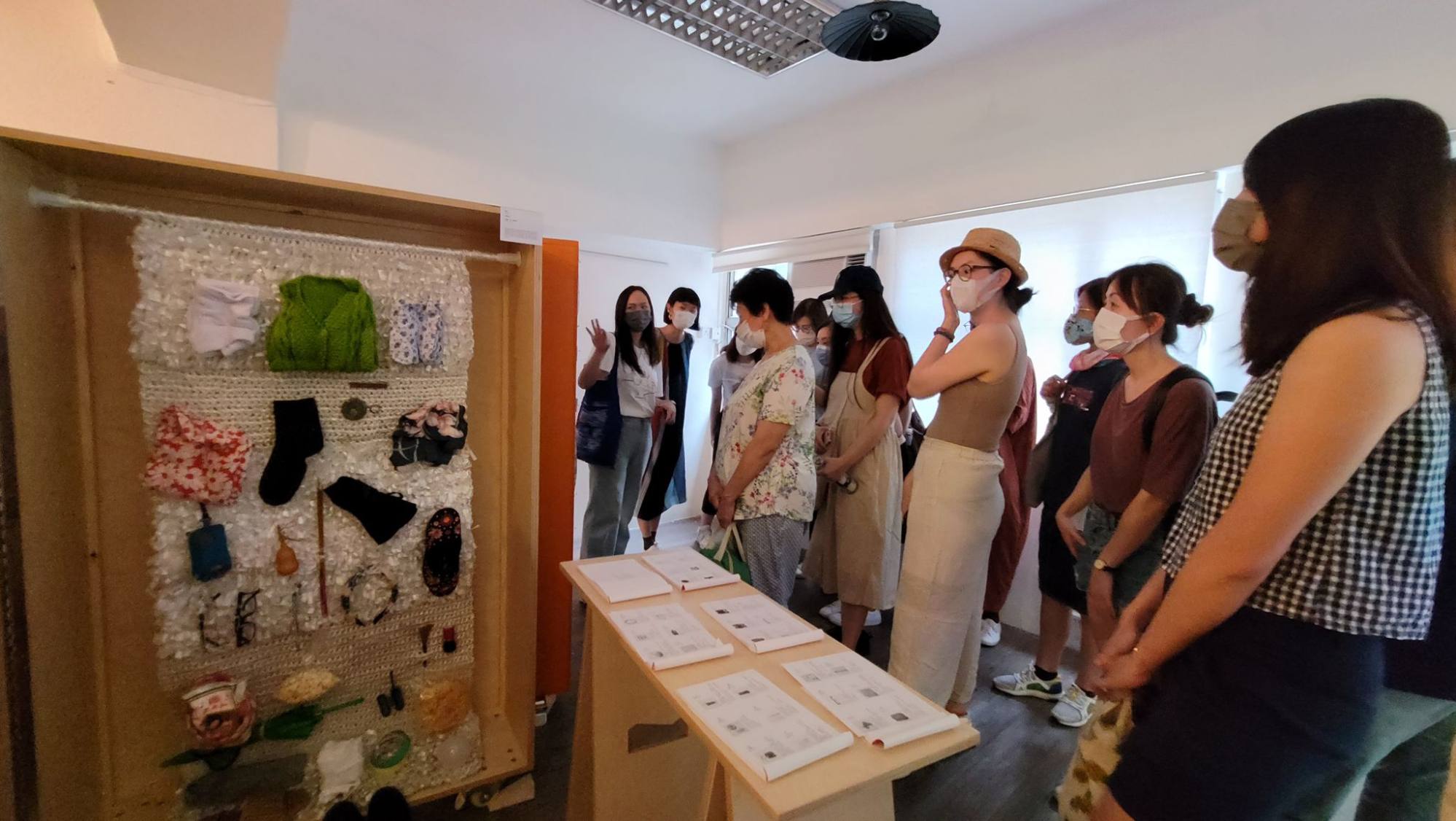 The exhibition includes 18 sketches of the hawker stalls by Charlotte Lui, who is behind the popular Instagram account @moving_drawing.
Instead of using paper or a fabric canvas, Lui drew them on white plastic shopping bags typically used by the stores, and added a distinctive pink, blue, green and yellow row of stitches on the edges to represent the stalls' colours.
There's also a compilation of photographs and videos (with English subtitles) of interviews that multimedia artist Elaine Wong conducted with four people in Wan Chai from different age groups, which are accompanied by shelves full of objects that they associate with the district, such as toys and traditional Hong Kong snacks.
"I just want to remind people that we still have lots of good things here," Siu says.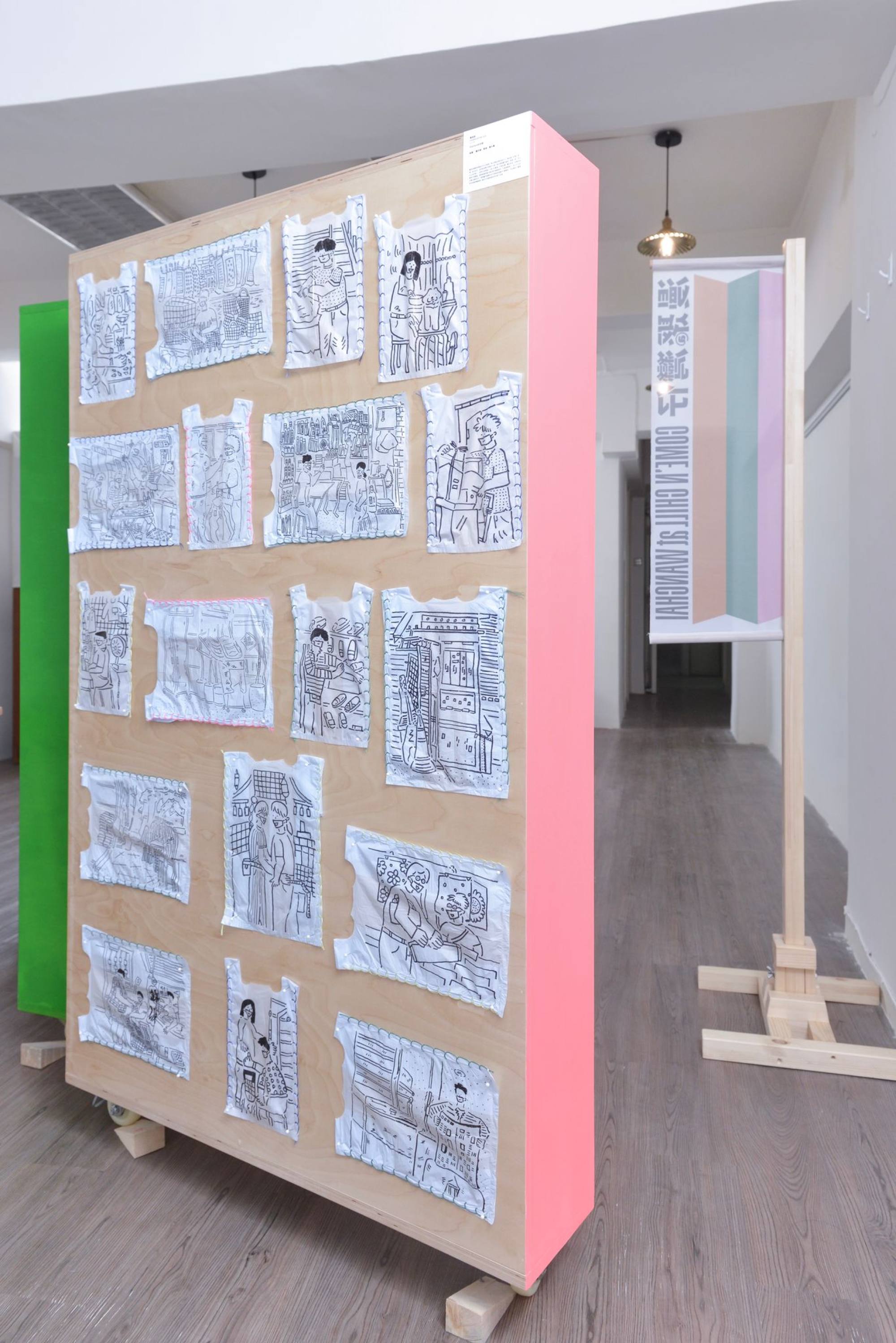 "Come'n Chill at Wanchai", G/F 7 Mallory Street, Wan Chai, Aug 5-12, 12pm-6pm.