Art
Get more with myNEWS
A personalised news feed of stories that matter to you
Learn more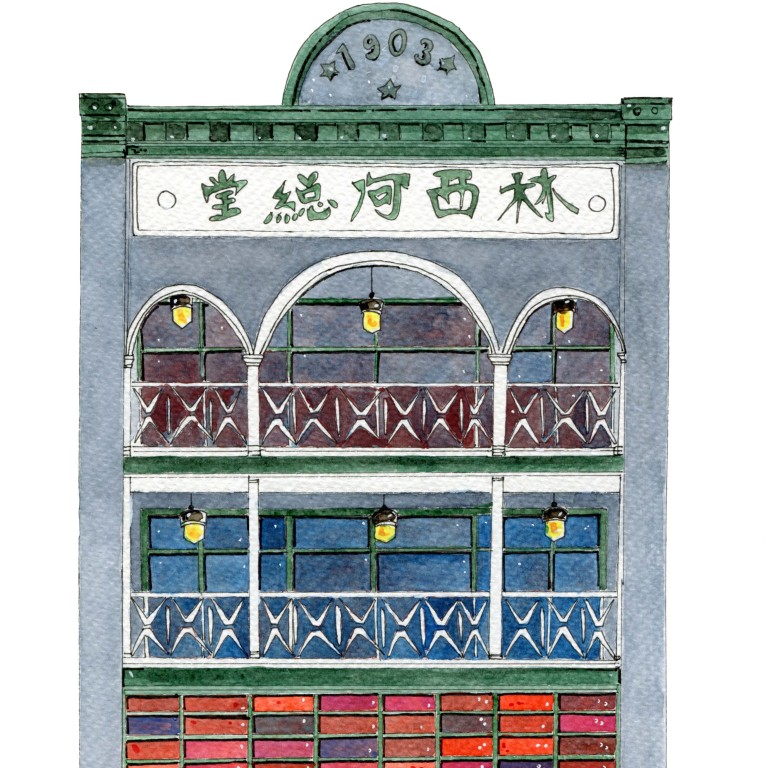 Artist's Vancouver Chinatown paintings trigger nostalgia wave as community looks to overcome a surge in hate crimes, vandalism and graffiti
A once vibrant community and haven for newcomers, Vancouver's Chinatown saw its decline exacerbated by the pandemic, with vandalism and hate crimes normalised
Residents and supporters are fighting back, including watercolourist Donna Seto with her paintings of old buildings close to the community's heart
Donna Seto's vibrant and detailed watercolours give a hint of Vancouver Chinatown's glorious past.
In one she depicts a yellow building that houses the Chin Wing Chung Society, a haven for newcomers to the Canadian city over a century ago, with on its ground floor the popular New Town Bakery that sells pineapple buns, char siu bao pork buns, and egg tarts with Hong Kong-style milk tea.
Another painting features Bamboo Terrace, a well-known supper club in the 1960s the exterior of which was decorated with large green bamboo leaves outlined in neon lights. Seto, a political scientist at the University of British Columbia, painted it from an archival photograph.
Canadian-born and ethnically Chinese, she is part of a mini renaissance in a neighbourhood that has witnessed a steady decline since the late 1980s.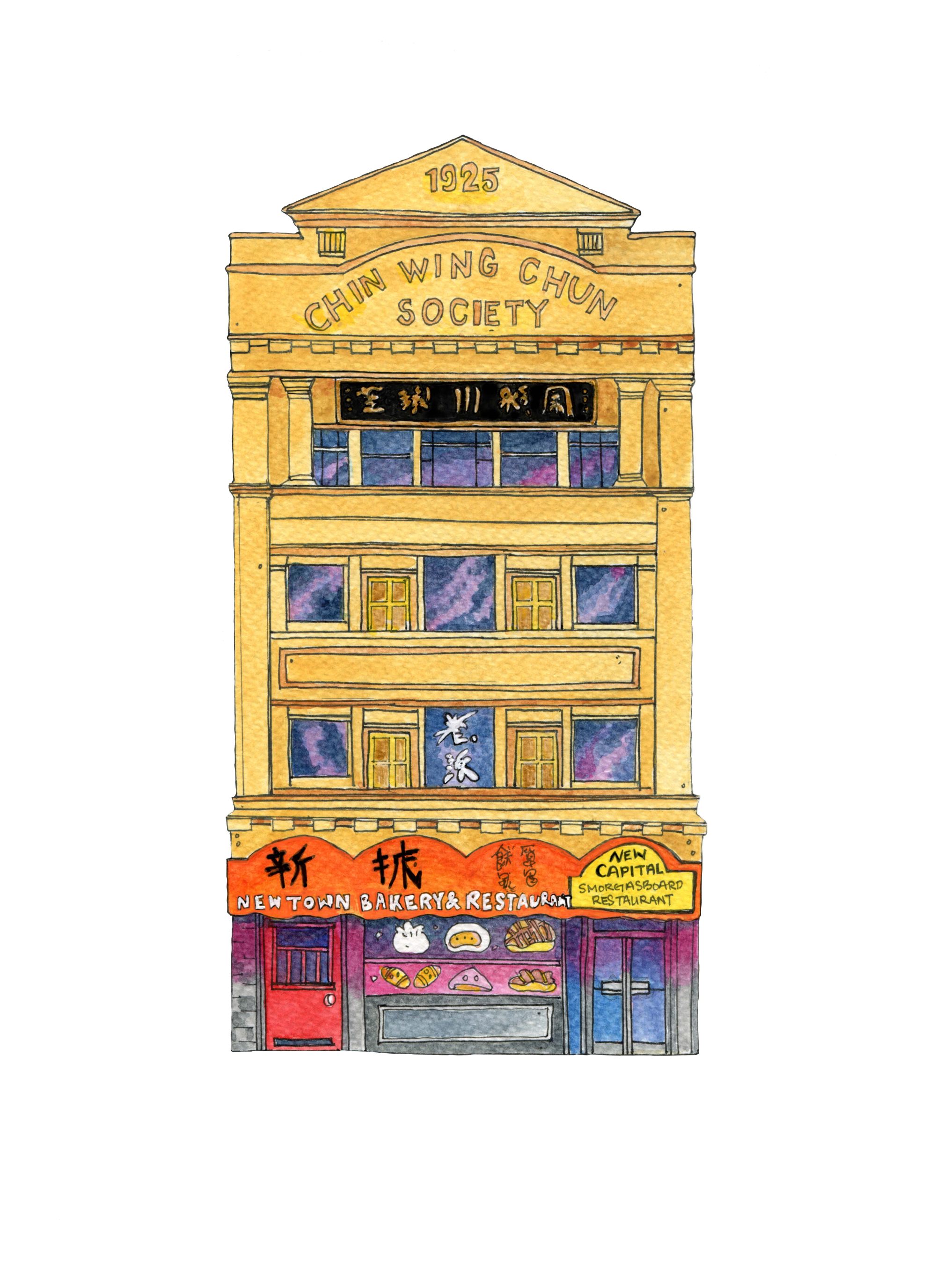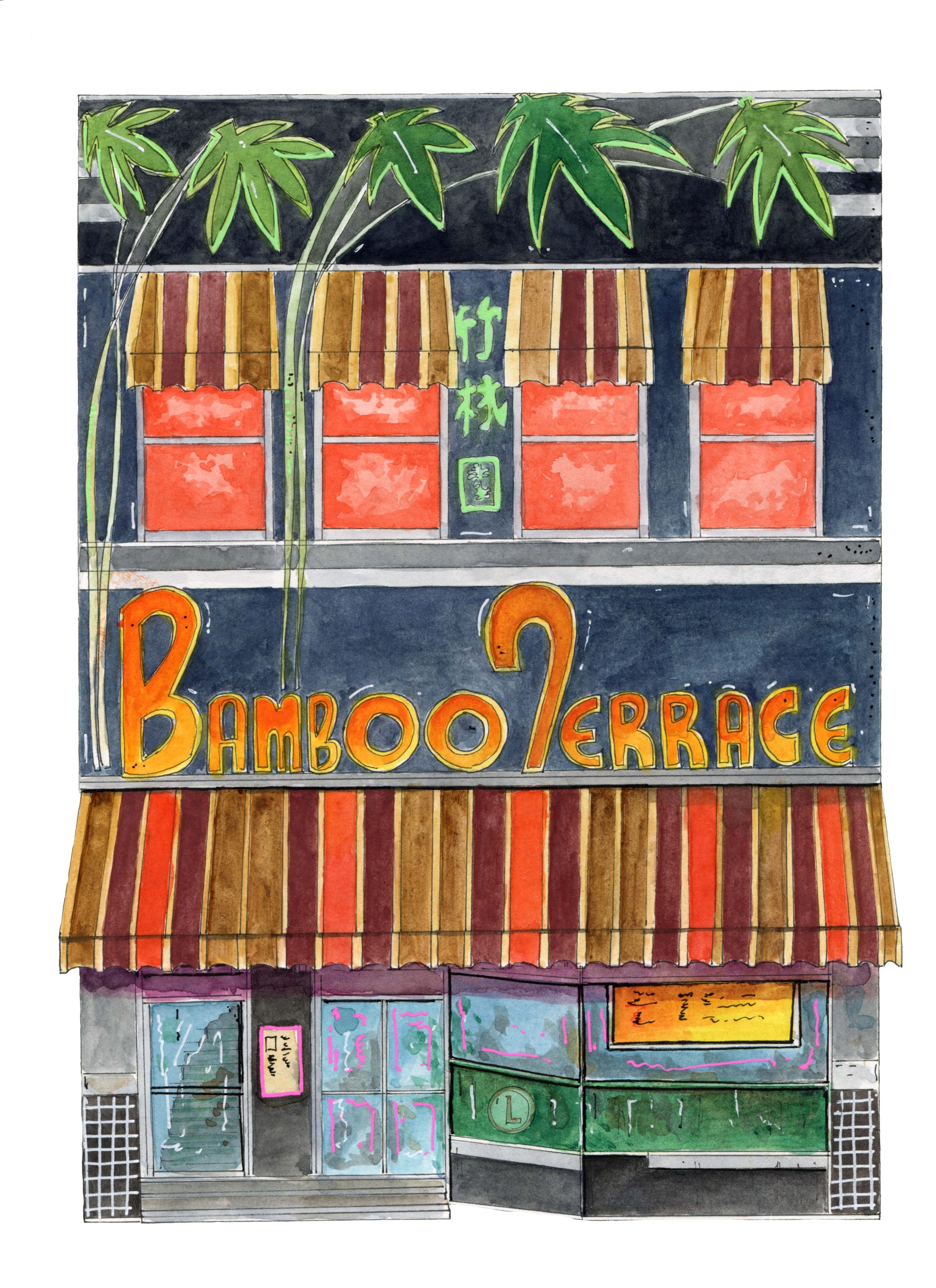 First, new
immigrants
from Hong Kong, Taiwan and mainland China started to choose areas other than Vancouver's Chinatown to settle in – instead establishing themselves in municipalities such as Richmond and Coquitlam, to the south and east of the city.
Then, when Covid-19 infections were first reported in Wuhan, China, there was a big drop in the number of people shopping and dining in Chinatown and rise in anti-Asian hate crimes against its elderly residents, and buildings and shops vandalised and defaced with
malicious graffiti
.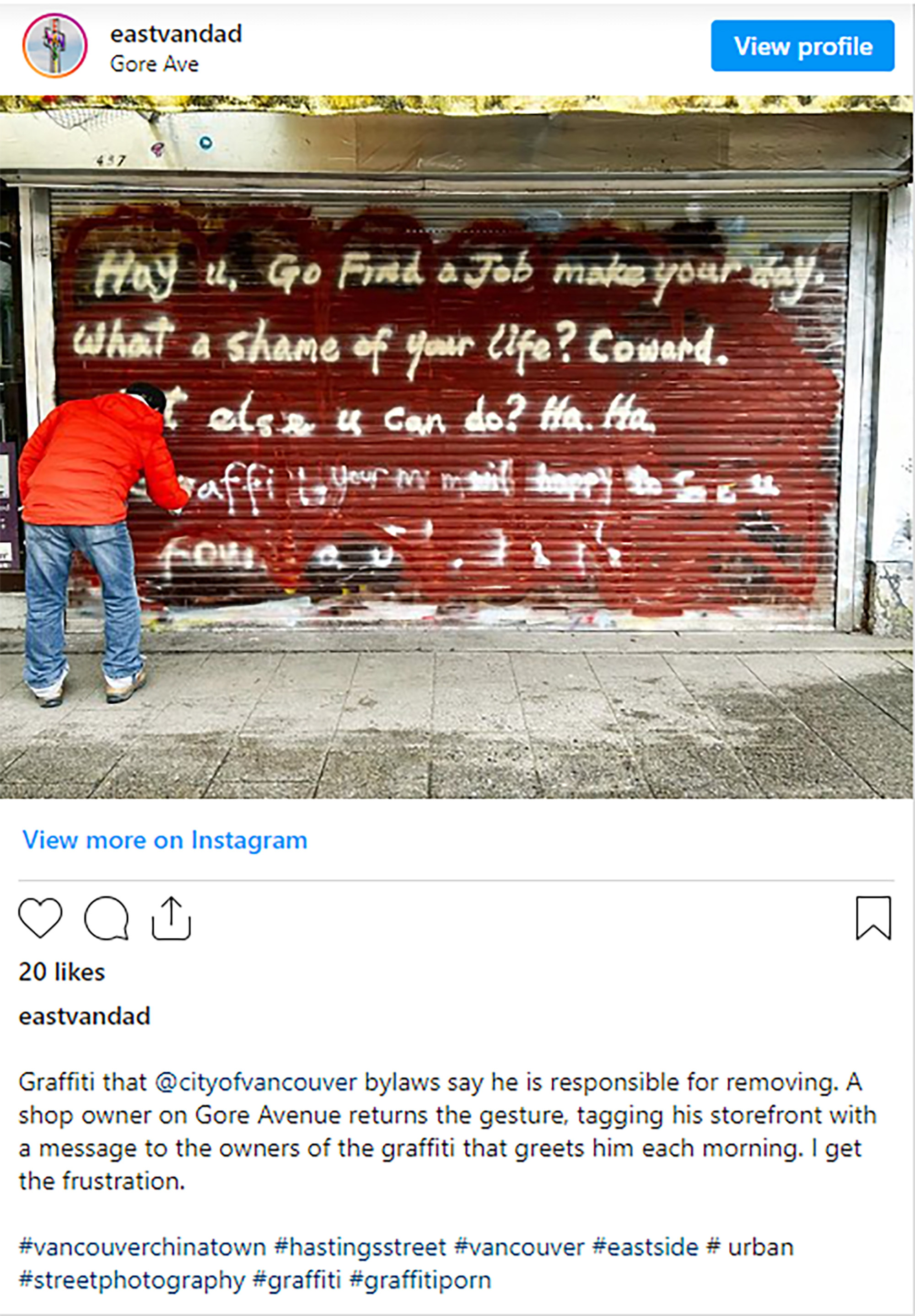 While officers from the Vancouver Police Department (VPD) patrol Chinatown regularly, they are not always around when crimes are committed, leaving shop owners to fend for themselves.
Tommy Wong, the owner of Chung Shan Trading Company, which has been selling Chinese herbs and dried seafood for 30 years, is frustrated the authorities aren't doing more to crack down on vandalism. His customers now feel uneasy about coming to Chinatown, which results in less business in the area.
"When I asked the police, 'Are you going to help us arrest the people who did the graffiti?' they didn't even open a file," says Wong. "One time I reported to the police that I was beaten and they arrested the guy but later let him go."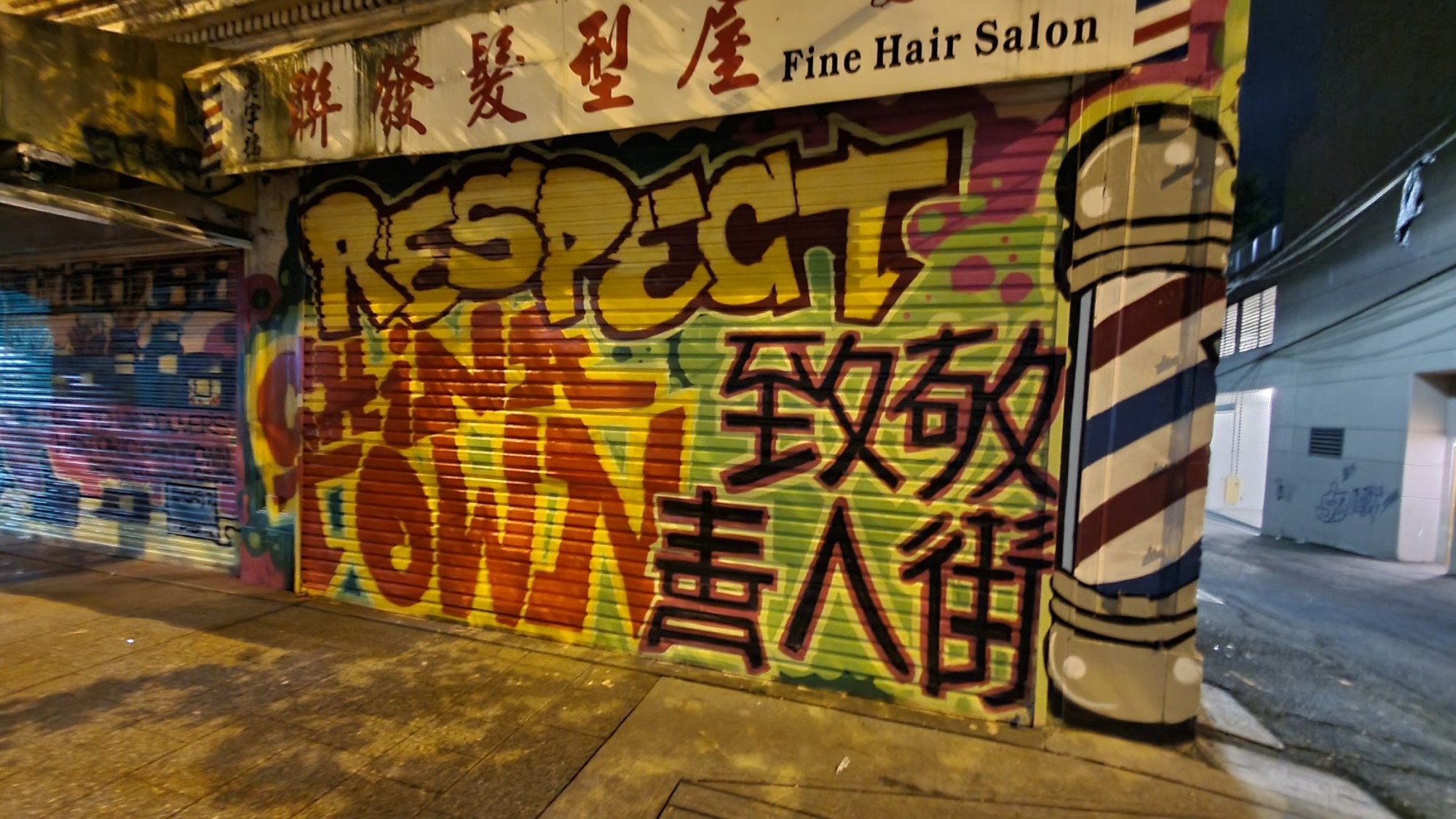 According to the VPD, anti-Asian hate crimes and graffiti incidents in Chinatown increased by 300 per cent in 2020 and 425 per cent in 2021. In May and in July this year, there were reports of people in their eighties being attacked with bear spray.
The VPD released a statement saying the May attack was unprovoked and "may have been fuelled by anti-Asian hate".
"People who live and work in Chinatown deserve to feel safe, valued and respected," said Constable Tania Visintin. "Violent and unprovoked attacks, rampant graffiti, and street disorder are appalling, and these incidents continue to erode people's sense of safety."
Lorraine Lowe, the executive director of the Dr Sun Yat-sen Classical Chinese Garden in Chinatown, says the Covid-19 pandemic has exacerbated the violence and vandalism, as has a disregard for law enforcement.
"It's also the whole attitude, with
George Floyd
,
Black Lives Matter
. It shook people up to be more anti-police and that opened the floodgates," she says.
She herself was targeted after initiating a project inviting well-known local graffiti artists to beautify Chinatown with murals. Someone defaced the artwork and then left Lowe a graffiti message at the Chinese Cultural Centre gate: "SHHH".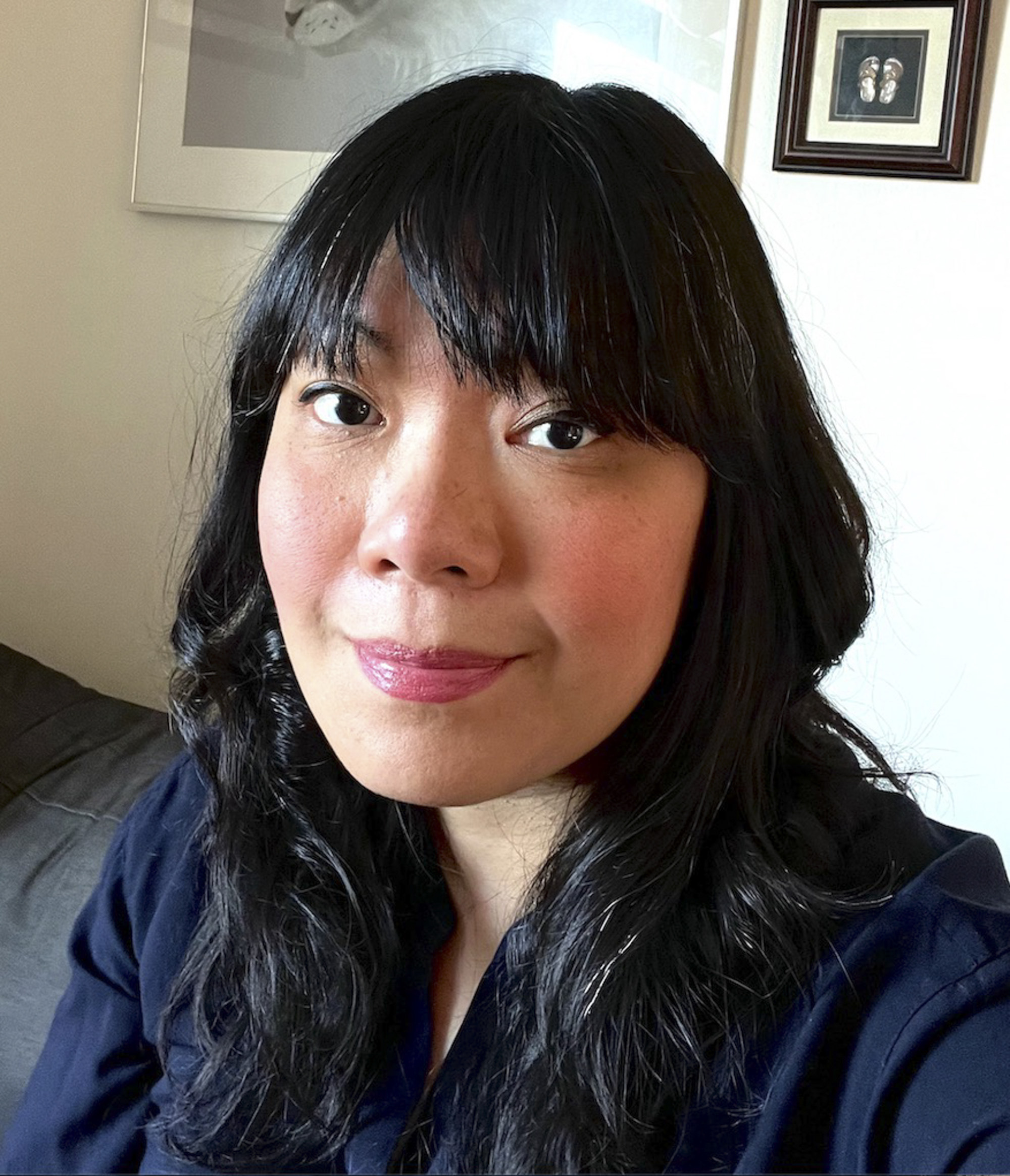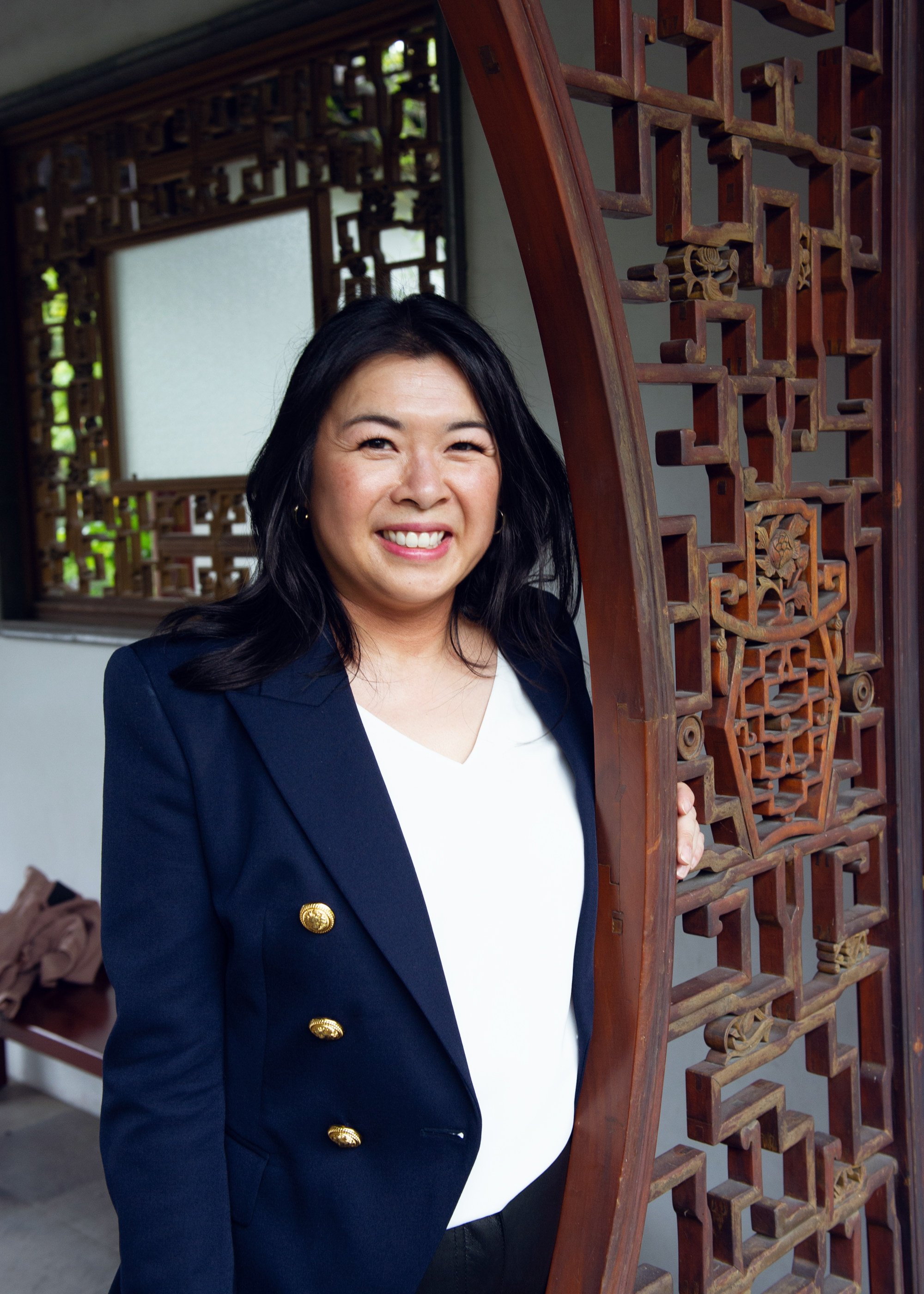 "I saw this and no one reported it – it's so normalised," Lowe says. "It was a message telling me to shut up."
But life in Vancouver Chinatown appears to be taking a turn for the better.
In February, the Chinese Canadian Museum Society of British Columbia announced the country's first Chinese-Canadian museum, to be opened in 2023. It will be in the renovated Wing Sang Building, the oldest building in the area.
"Most of the comments I got were that they [the paintings] reminded them of old Chinatown and a lot of them said they are too afraid to go down there and this is a way for them to appreciate the way it was," she says.
Many of the buildings that housed associations which helped people from the same village or clan are falling into disrepair because they are burdened by property taxes to pay for improvements, but other buildings have had a lot of money invested in restoring them.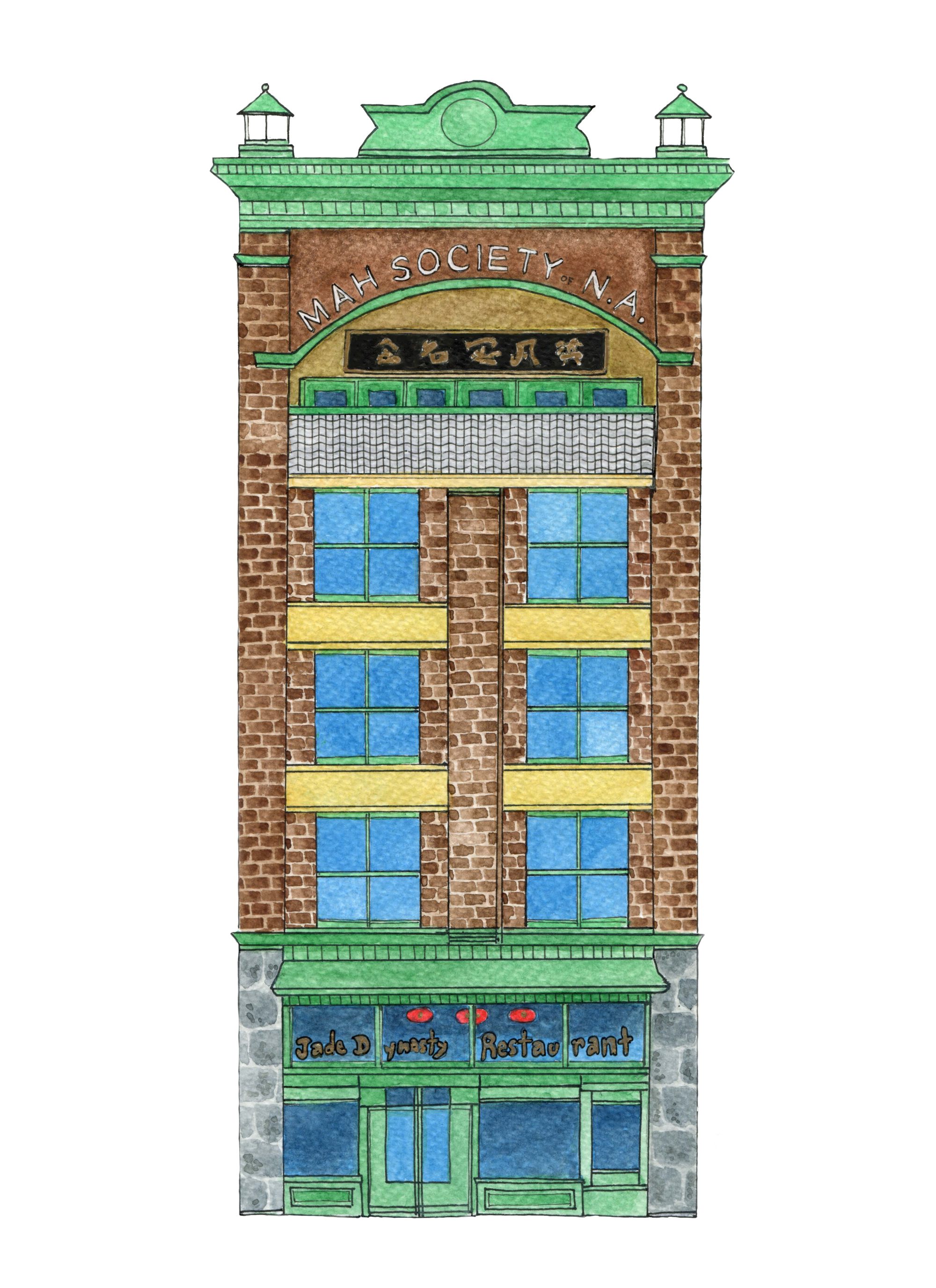 Seto points out the Mah Society Association Building on East Pender Street, which has now been restored to look like it did long ago. Another restored building is the Empire Building on Carrall Street, which had its original jade colour replaced by red, but now has been returned to its former green glory.
She never thought her passion project would garner so much attention, but it caught the interest of independent publisher House of Anansi Press. Last month, Seto announced it will turn her paintings into a history book of Chinatown.
The book, which is scheduled to be released in early 2025, will feature around 40 buildings along with a brief description and history of each. Seto has already begun her research, talking to shop owners, and later perhaps she'll even be able to enter some of the society buildings to take a look inside.
"People love Chinatown. Hopefully that spurs motivation to change and to help, and to recognise it is a big part of history. I'm learning so much, which is really cool."