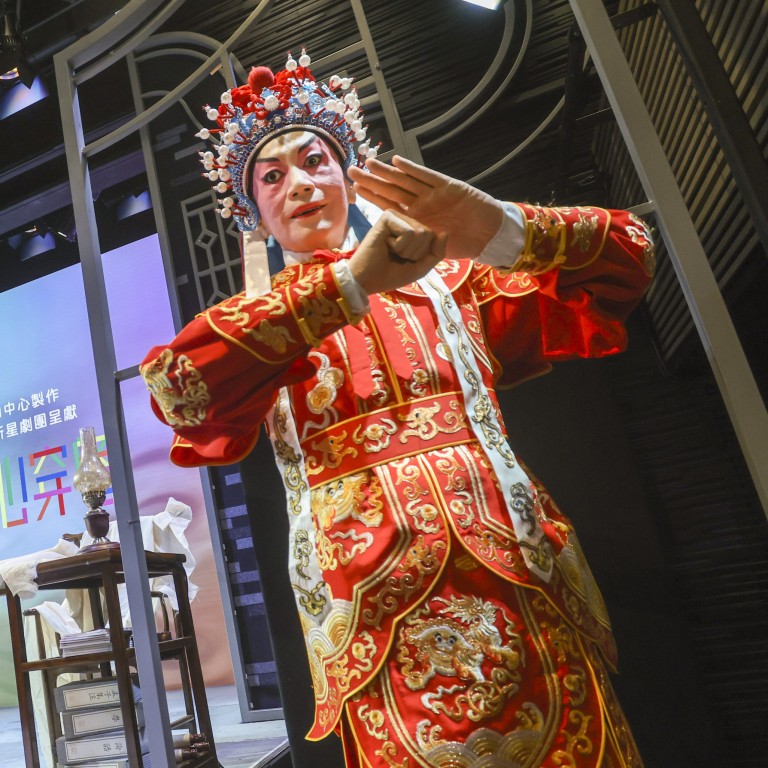 AI robot human of Hong Kong's Cantonese opera legend Law Kar-ying takes to the stage in a first for the city
The robot, which plays an ancestor of the lead character in a new show at the Xiqu Centre, 'studied' Law Kar-ying's expressions and movements from recordings
The show's director hopes the use of such technology will encourage more younger people to watch Cantonese opera, helping preserve the art form
In a first for Hong Kong, an AI humanoid robot is joining live actors in a Cantonese opera performance.
The contemporary storyline follows a young violinist returning from overseas who is quarantining at his family's Qing-dynasty ancestral home.
Soon after his arrival, one of his ancestors ("played" by the robot and decked out in appropriate period costume) appears on the theatre's left balcony, serving as – quite literally – a higher being that explains the history and significance of Cantonese opera.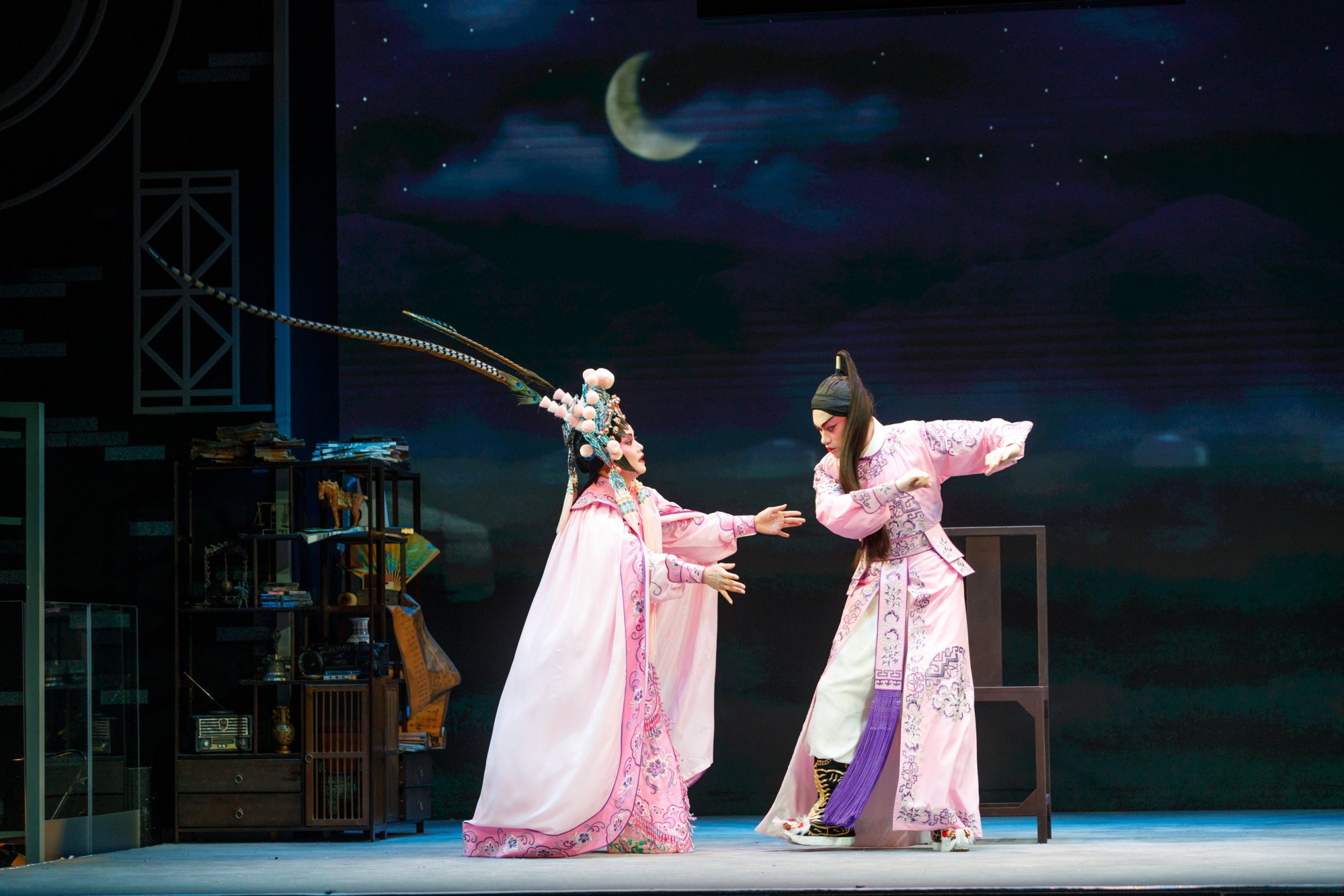 The divine cultural intervention drives the young man to play a Cantonese folk song halfway performing through Brahms' Hungarian Dance No. 5, while members of the Xiqu Centre's Tea House Rising Stars Troupe illustrate the appeal of the art form with excerpts from famous operas.
Director and producer Naomi Chung came up with the idea of creating a humanoid robot based on Law together with Dean Wong, the owner of a local robot design company and her former classmate from the Hong Kong Academy for Performing Arts.
"When we were thinking about who could introduce and explain Cantonese opera with the most impact, [we knew] it had to be Kar-ying," Chung says, adding that the project is part of an arts and technology festival called "Creative Tomorrow", sponsored by the Hong Kong Jockey Club, at the West Kowloon Cultural District.
After getting permission from Law, who is also the show's artistic director, Wong's Artech Design & Productions, which has developed robots for theme parks across the region, spent around six months and "a couple of hundred thousand Hong Kong dollars" to make a model that looked just like the actor.
To emulate Law as realistically as possible, the humanoid robot "studied" his expressions, gestures and movements from recordings of the actor. Even the brows, eyelids and corners of the mouth of the robot move like Law, Wong says. Its voice is from direct recordings of Law speaking.
"Actually, I think the money used to create the robot, half of it should be given to me," Law says jokingly. "These past couple of months, I've come in every day."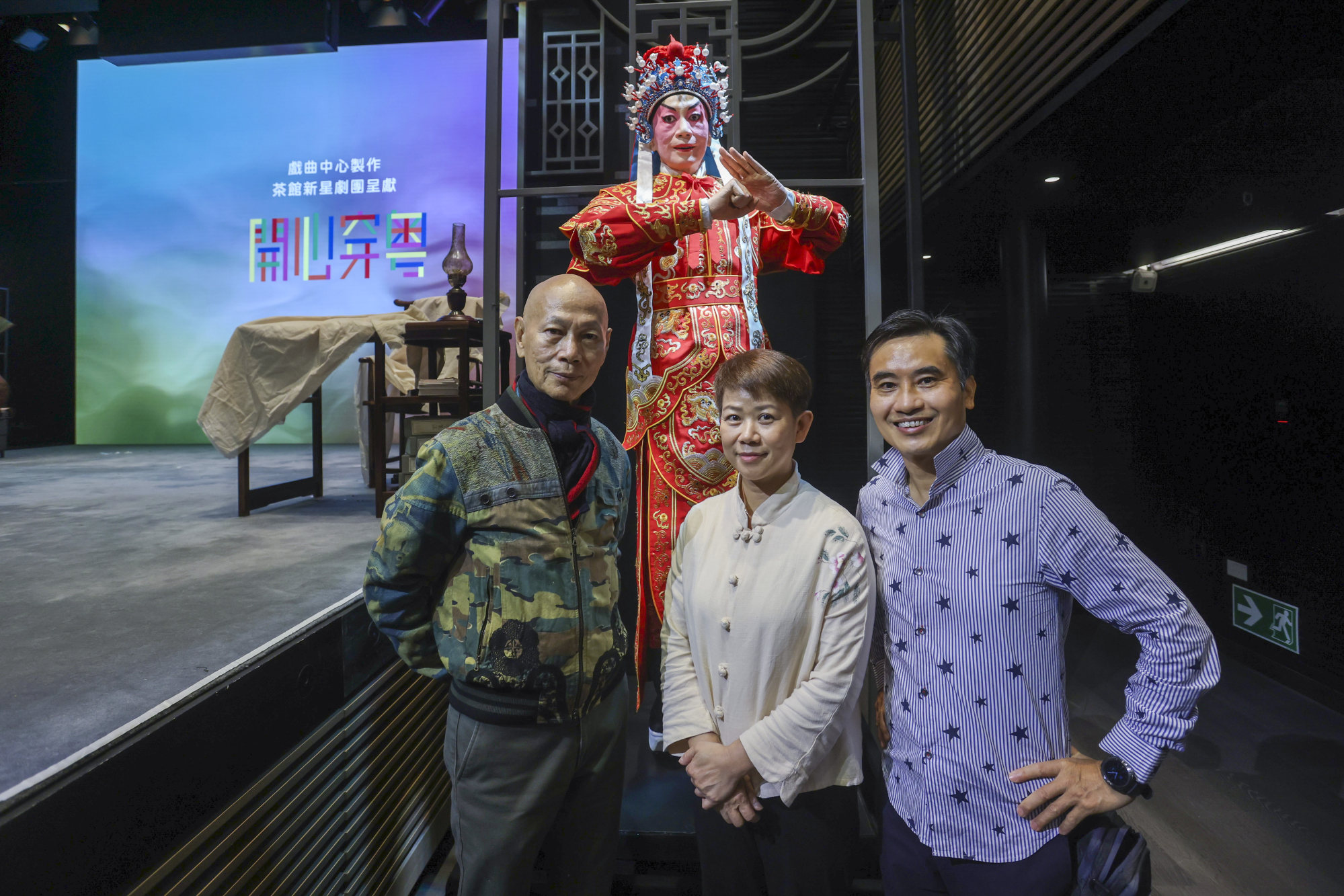 Wong and Law both acknowledge that the technology isn't perfect.
"Its movements are slower, and sometimes they're inaccurate," Law says. "It doesn't exactly understand the hand gestures needed in Cantonese opera."
But Law is open to the idea of using more technology in Cantonese opera, adding that his opera moves were recorded for a similar project in Beijing a couple of years ago. Robots are simply representative of technological evolution, he says.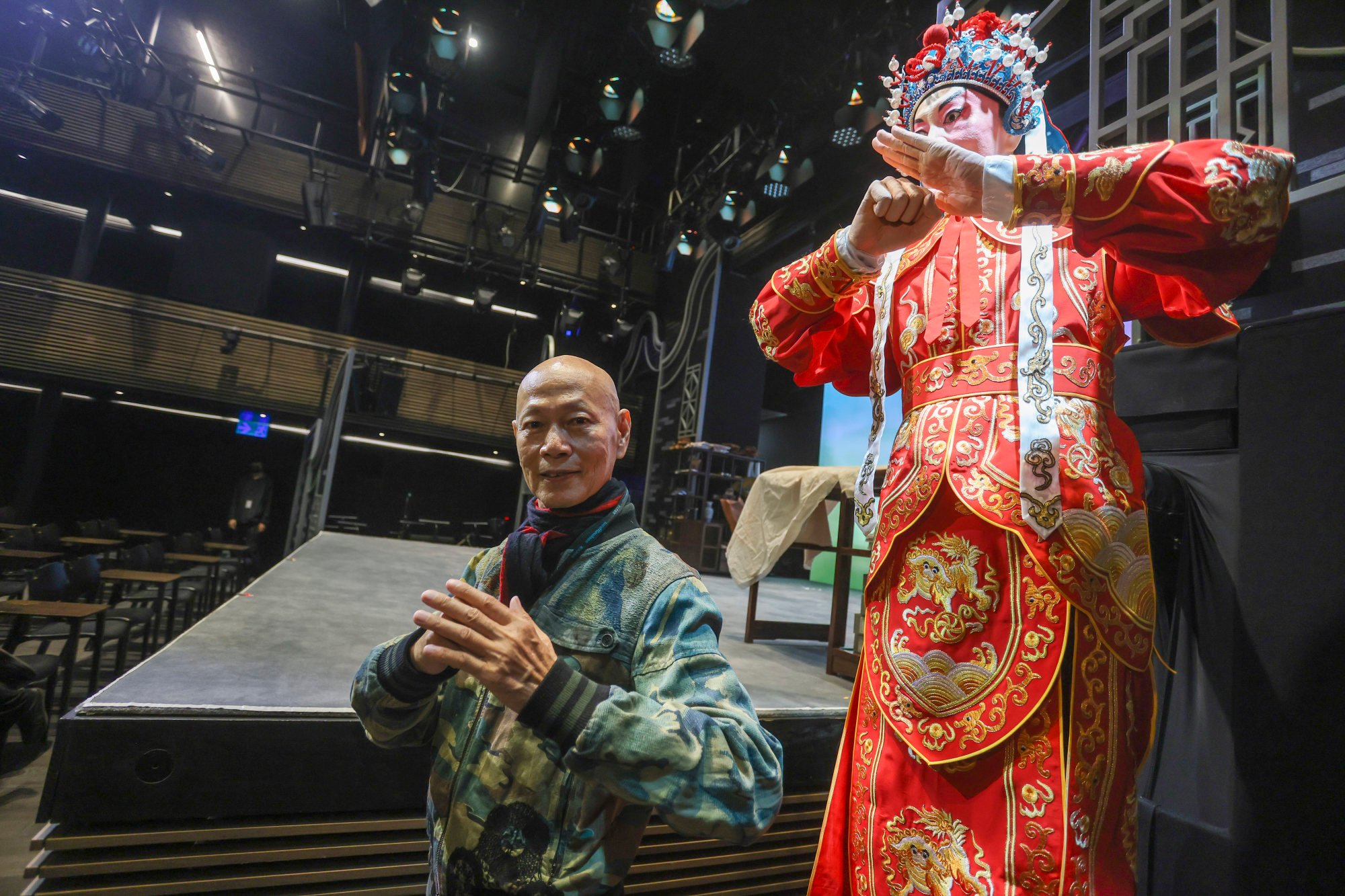 Chung views the technology as a bonus but does not think that robots can help preserve the art form better than, say, video recordings. Instead, she hopes that by using technology in the show, younger people will be encouraged to watch Cantonese opera.
The ultimate goal is that people will learn to appreciate Cantonese opera and support its young, local talents, so that the traditions, skills and techniques have a higher chance of being conserved in the future.
"If we don't put effort into strengthening its vitality, then the characteristics and style of Hong Kong's Cantonese opera will disappear," Law says. "So we have to protect it … But we can add new things, like robots, to innovate."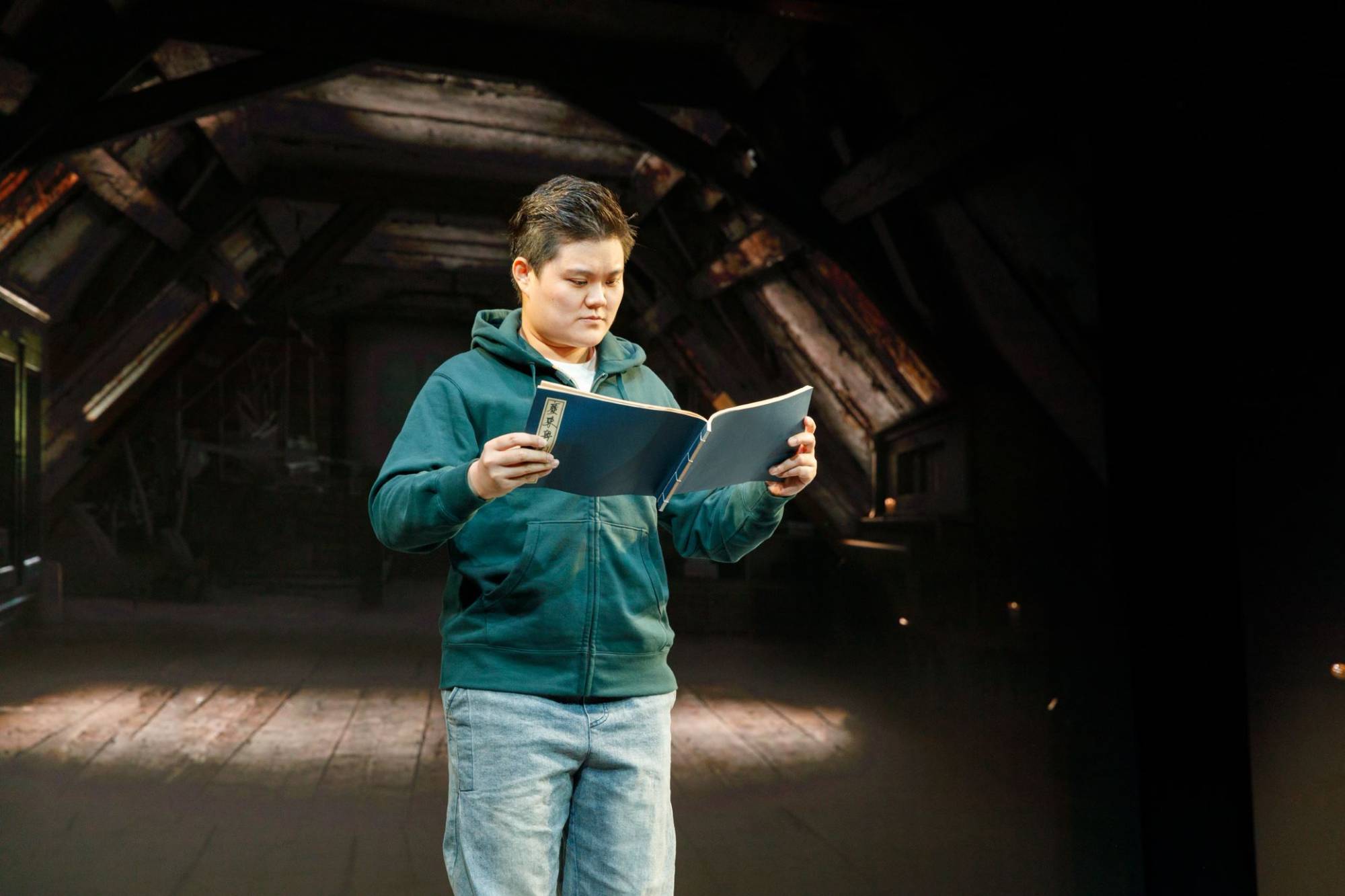 "Magic Tea House", Tea House Theatre, Xiqu Centre, 88 Austin Road, Tsim Sha Tsui, Fri and Sat, 7:30pm, Sat and Sun, 2:30pm. Until August 28. (Performed in Cantonese with Chinese and English subtitles.)