Art
Get more with myNEWS
A personalised news feed of stories that matter to you
Learn more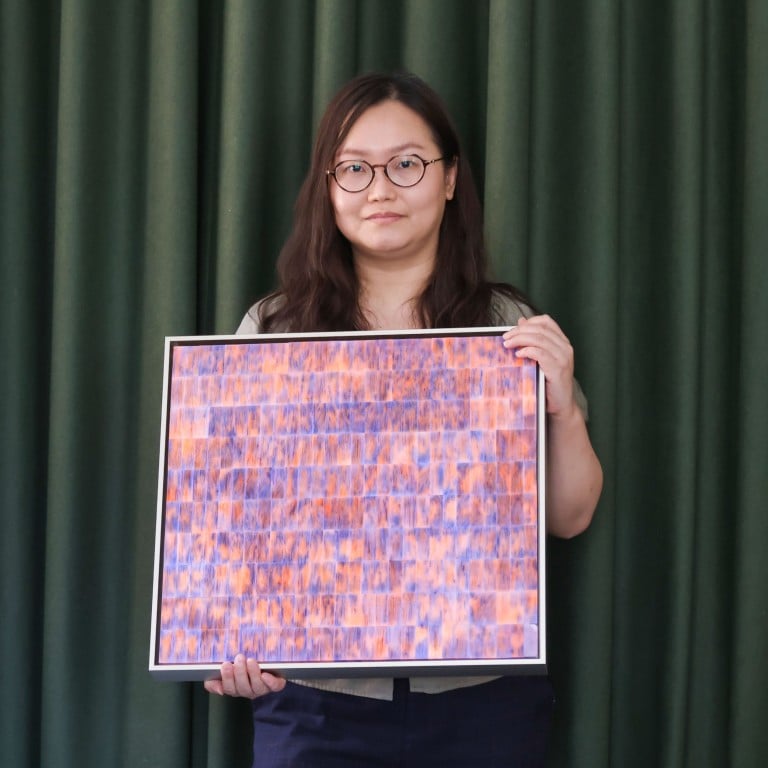 To highlight Hong Kong's vanishing history and cultural icons, artist's works are made entirely of erasers
Coloured with newspaper reports she has rubbed out, Sophie Cheung's artworks made of erasers reference Hong Kong's loss of icons like the Jumbo Restaurant
She uses newspapers that can reproduce the look of Chinese ink paintings; Ming Pao, for example, uses ink that shows up in shades reminiscent of ephemeral watercolours
Swift, short strokes of red and blue hues twist and turn against a white background. Is this an abstract painting?
That's how Erasing News: Jumbo (2022) might appear at first glance.
As text and images about the cultural icon faded, they left traces on the very tools that were making them disappear.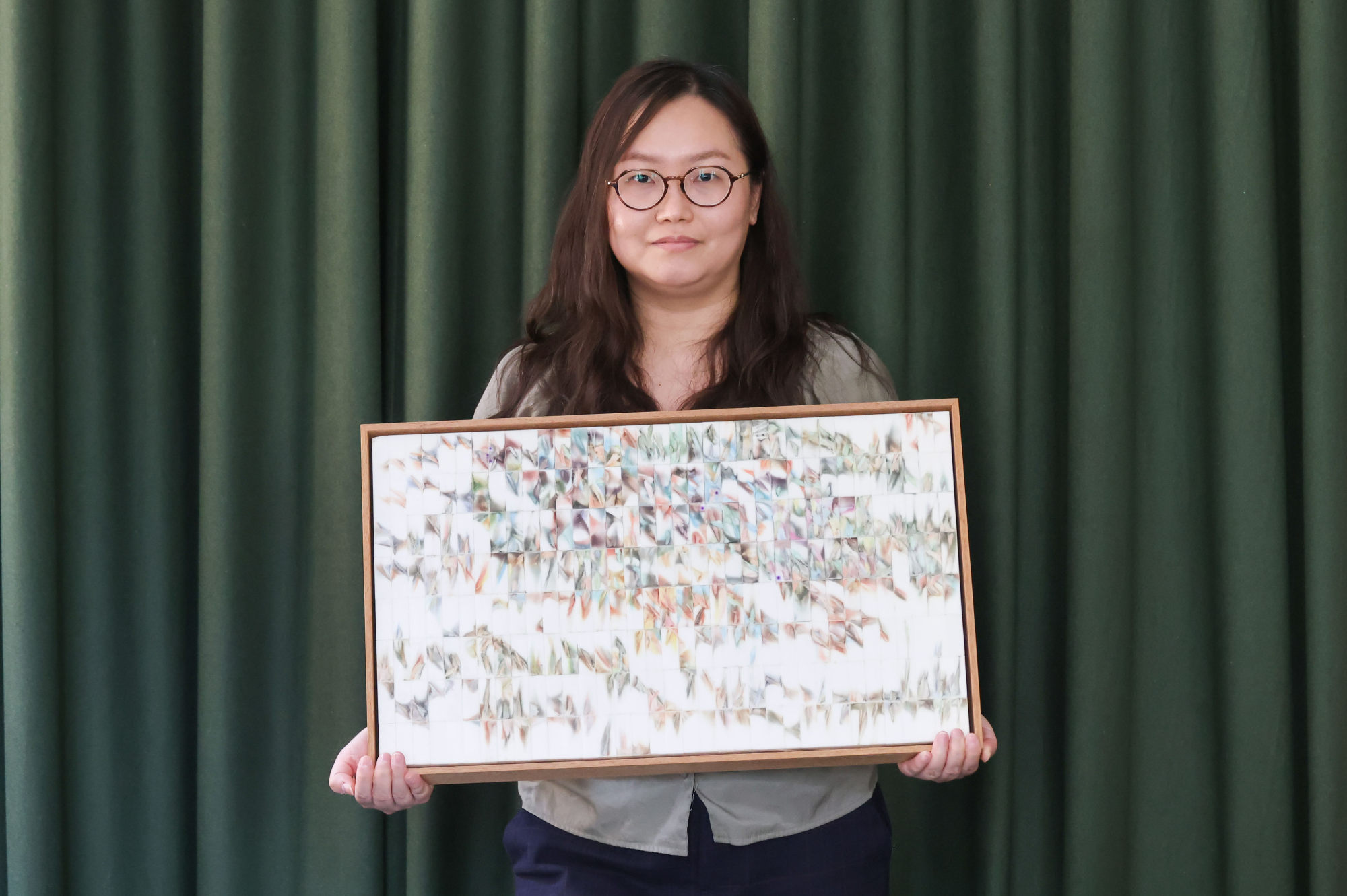 The act of erasure is central to artist Sophie Cheung Hing-yee's practice and is evident throughout her solo exhibition "Erasing Time" at Ora-Ora Gallery, in Hong Kong's Central business district.
New works allude to censorship, the rewriting of history, and memories.
Cheung returned to Hong Kong in May from the United Kingdom, where she had completed a master's in applied anthropology and community arts at Goldsmith's, University of London.
She says her year and a half in the UK was the first time she had lived abroad for an extended period and that it was a culture shock.
As part of her course, she organised events with community groups and was inspired by how they expressed and empowered themselves through art, something she wants to bring back to Hong Kong.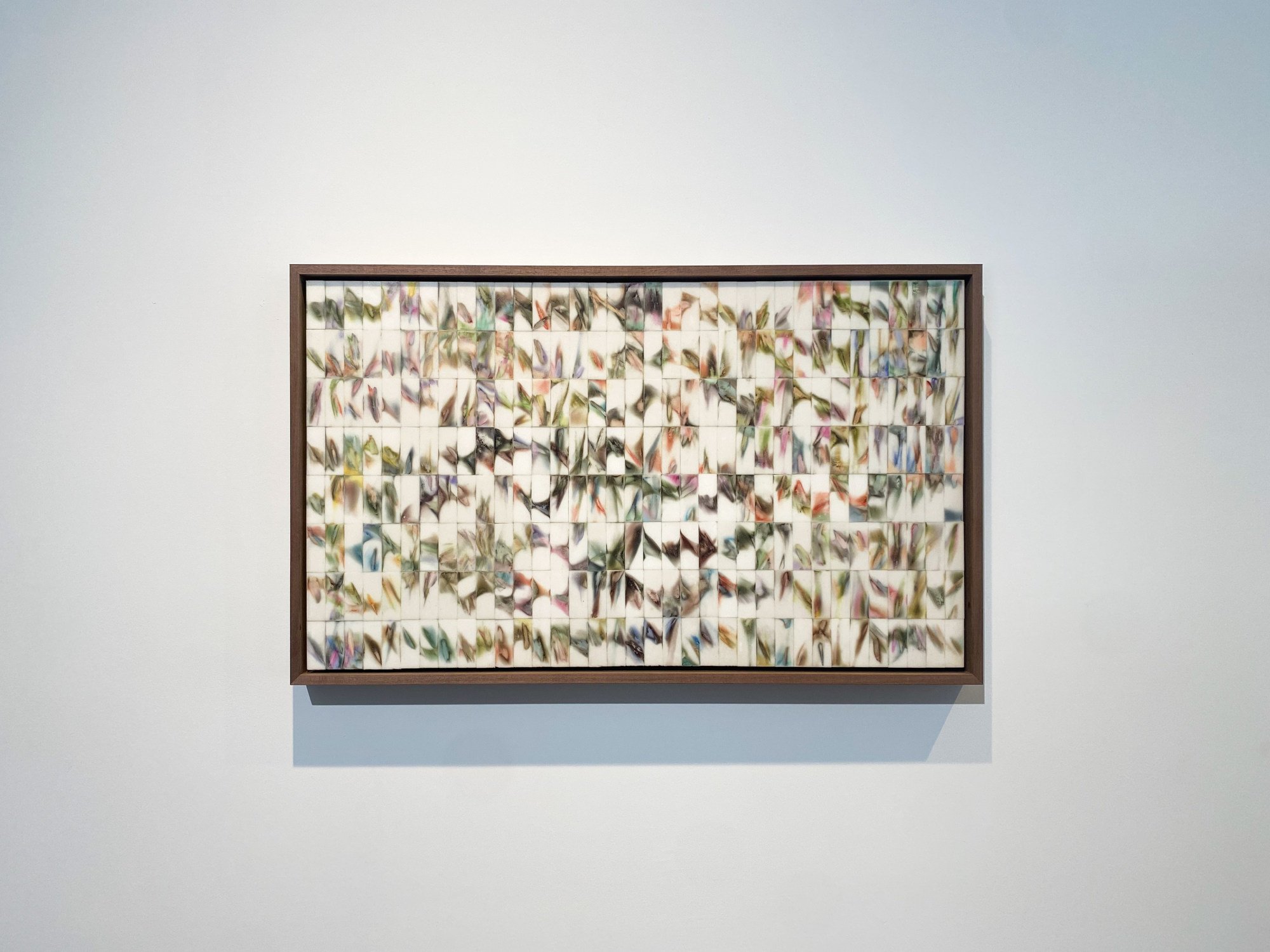 Being in the UK also made her think about the cultural differences between her home city and where she was studying.
"The way the British view the newspaper is very different from Hong Kong. They are [still] very reliant on the physical paper," she says.
"In Hong Kong, with the social unrest in 2019, you can see the proliferation of digital media, like Apple Daily and Stand News.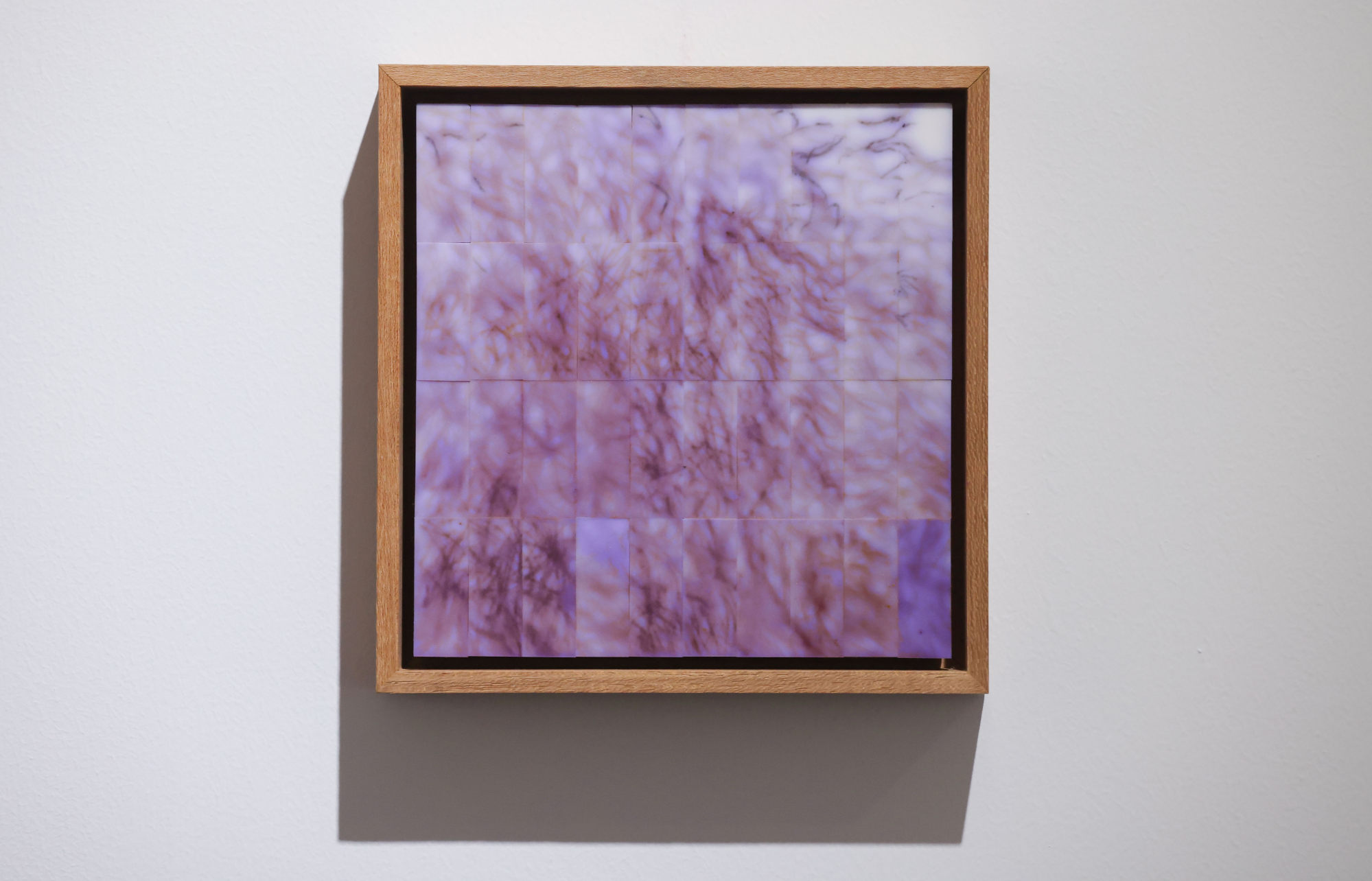 Using newspapers and erasers, Cheung seeks to preserve memories of the city in a different form.
She started the first piece in the collection in mid-2019, around the time when the anti-government protests in Hong Kong began, using local newspapers Ming Pao and the now-defunct Apple Daily for her works.
In her most recent work, Erasing News: A Neon Nocturne, Cheung used erasers coloured with bright pinks and oranges to represent the overwhelming speed at which Hong Kong's iconic neon signboards are being torn down.
Influenced by Chinese art and how water is used to manipulate colours, Cheung says she looks out for newspaper print that can reproduce the look of Chinese ink paintings on her erasers.
Ming Pao's newspapers use ink that shows up in shades of greens and reds reminiscent of ephemeral watercolours, while the ink from Sing Tao's newspapers rubs off to produce a rust-like texture, Cheung says.
The use of blank spaces, which Cheung describes as "spaces to breathe", is equally essential to her works.
Although Cheung's subject matter is often heavy, she tends towards using a variety of bright colours.
Referring to Erasing News: Jumbo, she says her use of bright yellows and reds, and symbols like the phoenix, opened up ways to interpret the ship's fate.
"So many things happened during that one week: the sinking of Jumbo, the 25th anniversary of the [Hong Kong] handover. Many said the Jumbo sinking represents the desolation of Hong Kong, so I was inspired [by the metaphor]," Cheung says.
"I imagine that the ship is sinking, but at the same time, it is a process of rebirth. From afar, the painting looks like the ship is disintegrating underwater, but take a closer look and you can see a phoenix being reconstructed."
"Sophie Cheung: Erasing Time", Ora-Ora gallery, 105-107, Barrack Block, Tai Kwun, 10 Hollywood Road, Central, Mon-Fri, 10am-7pm, Sat-Sun, 11am-7pm. Until Sep 18.