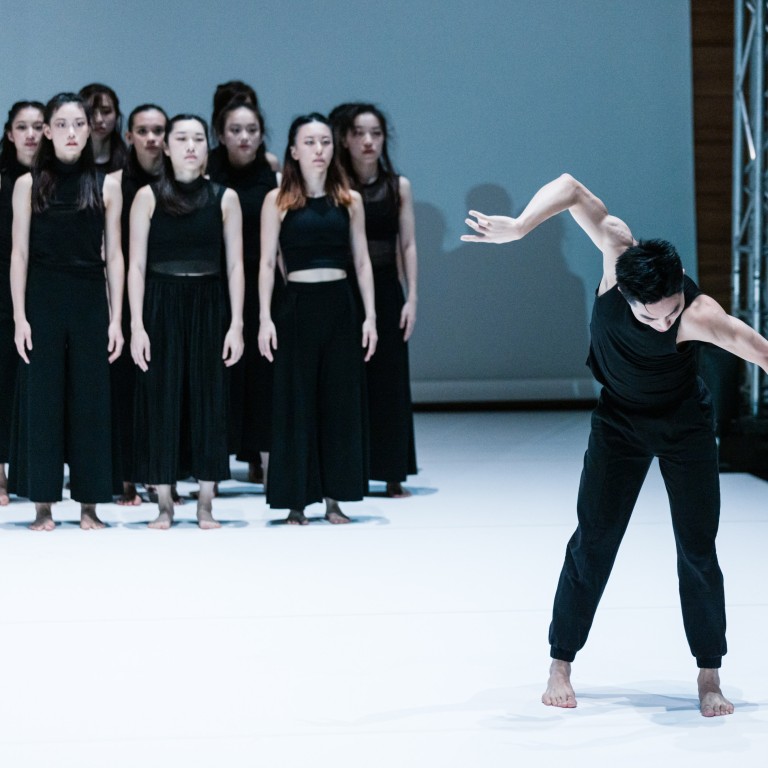 Review
Hong Kong dance students give stunning rendition of Colossus, Australian Stephanie Lake's take on mob behaviour and control
Student performers of the Hong Kong Academy for Performing Arts execute the complex interplay of Stephanie Lake's choreography remarkably smoothly
The work is unforgiving, requiring all 42 dancers to be on stage for the entirety of the performance, with solos and breakouts allowing individuals to shine
Like so many Covid-19 delayed performances, the Hong Kong premiere of
Colossus
was a long time coming and opening night was very nearly scuppered by the untimely
Typhoon Ma-on
. But the storm retreated at the eleventh hour, and the applause that followed Thursday's performance would have drowned out the loudest thunderclap.
The 2018 work by Australian choreographer Stephanie Lake is unusual because it keeps the full ensemble on stage and performing for a full, intense, hour.
That extra rehearsal time must have been put to good use because the execution of the complex interplay was remarkably smooth and flawless. Apart from dancing, the ensemble screamed, stomped and even smacked lips to great effect as they produced much of the soundtrack as well.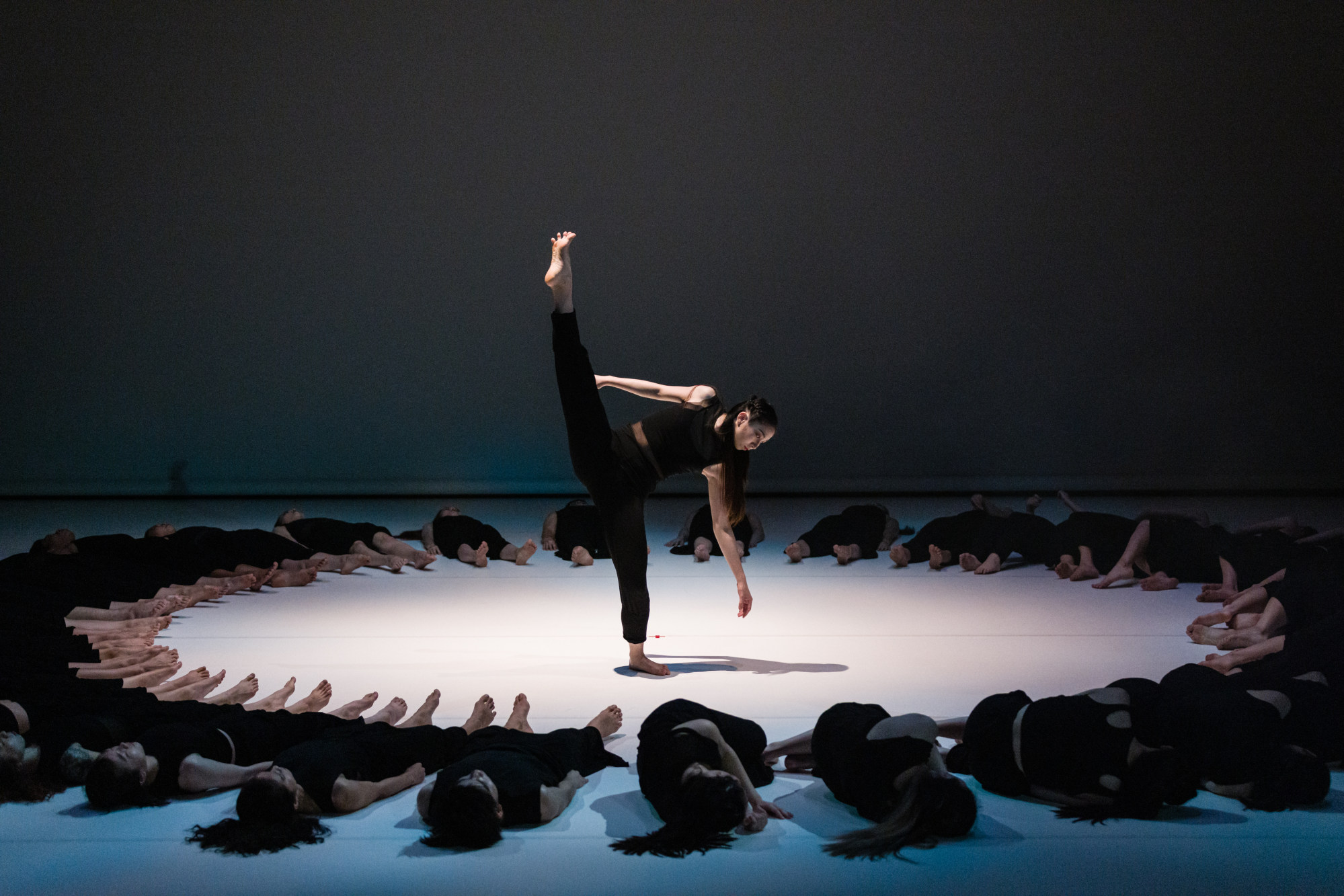 Upon entering the HKAPA amphitheatre, the audience were greeted by the sight of the dancers lying down in a circle like petals of a sunflower.
The anonymous collective, dressed uniformly in black, sat up one after another without missing a beat. A slight sluggishness at the beginning was quickly replaced by a dynamic display of robotic tug-and-pulls, symbolising the passivity that comes with social conditioning.
That such indifference can be easily whipped up into mob behaviour was powerfully demonstrated in the next scene. The lights went out as the movements became frenzied. The noises grew louder and more animalistic, leaving us to imagine a scene of pure carnage in the dark.
Then, with a flip of the light switch, the dancers re-emerged with their civilised masks back on. They arranged themselves in neat rows and performed poses to a series of recorded instructions: holding their arms in a certain way, lifting their heads up at a certain angle, and, most redolent of these Covid-19 times, opening their mouths wide.
Crowd behaviour was often directed by a single "leader" standing in the middle of the circle. The chain reactions, reminiscent of superheroes and the invisible force fields described in Chinese wuxia novels, keep the audience guessing with sudden mood changes.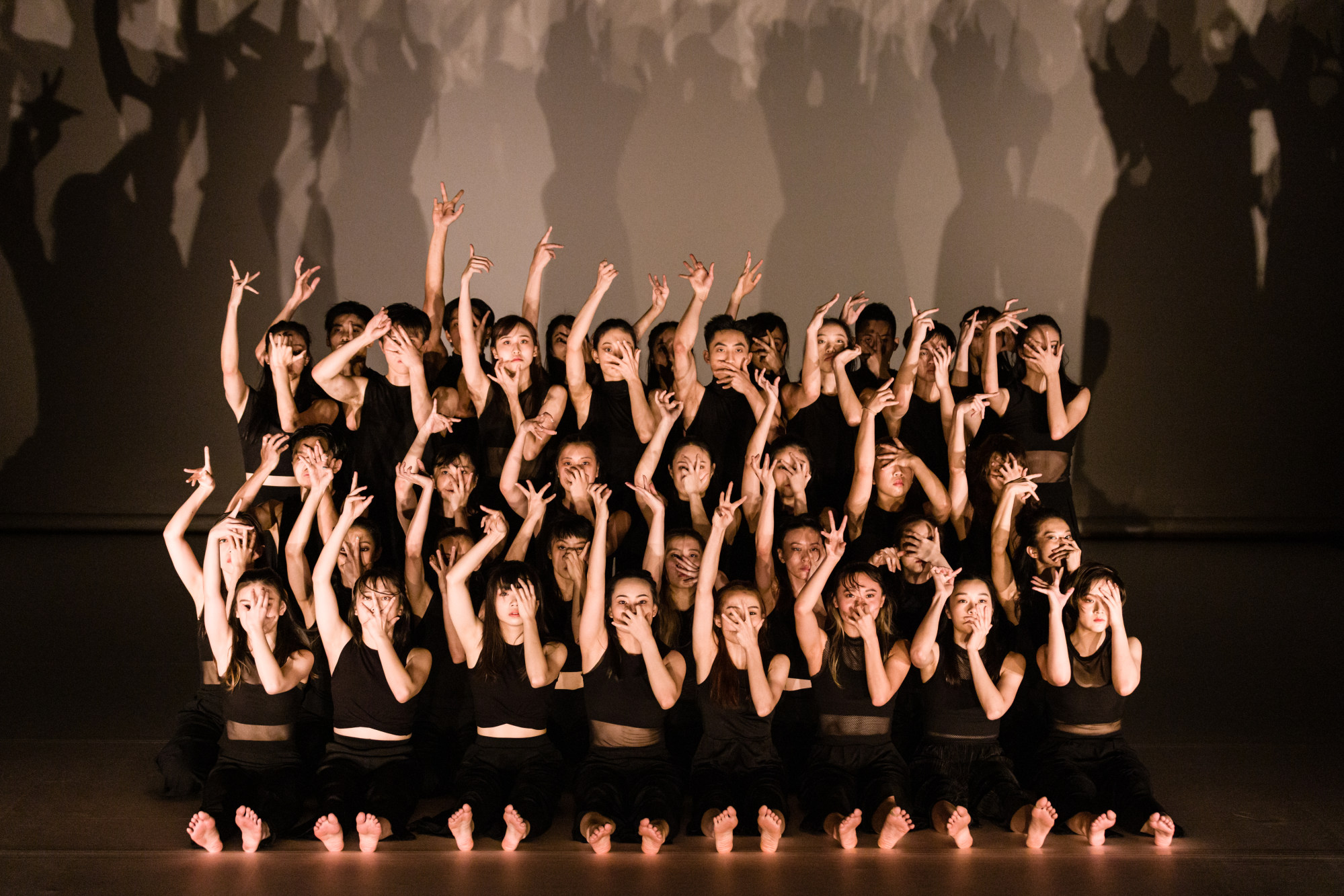 An early scene of elaborate sparring did feel a bit long, even if it provided the dancers with the first opportunity for variation. And what should have been a dramatic final scene of a lone dancer left standing also felt anticlimactic.
But this was a stunning display of talent, with the occasional breakout solos and duets suggesting great careers lie ahead for some of the performers.
"Colossus" (co-presented by the Hong Kong Arts Festival and HKAPA), The Hong Kong Jockey Club Amphitheatre, The Hong Kong Academy for Performing Arts, 1 Gloucester Road, Wan Chai, 8pm, August 25-27 and 3pm, August 27. Reviewed: August 25.