Art
Get more with myNEWS
A personalised news feed of stories that matter to you
Learn more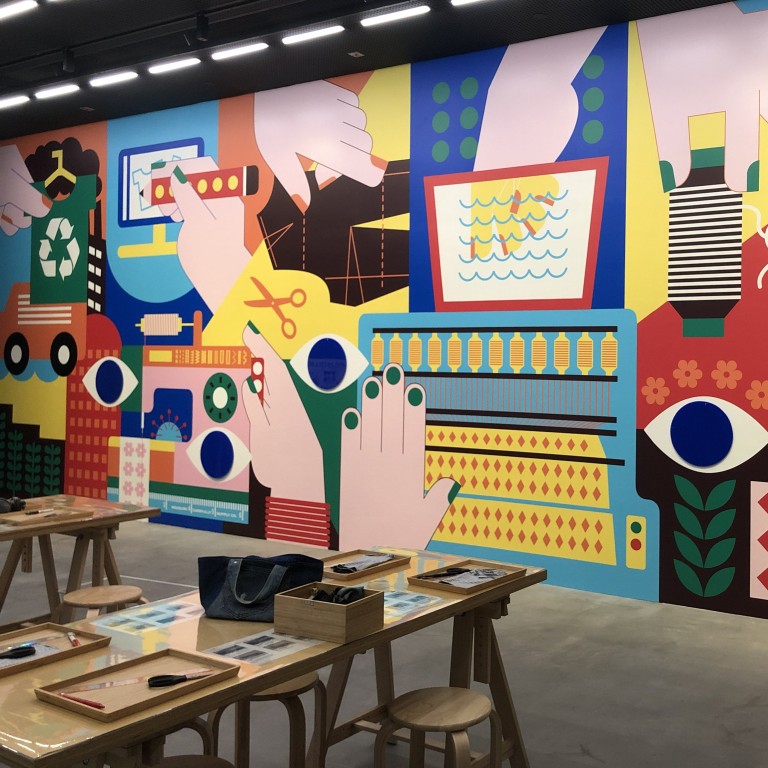 How to repurpose unwanted clothes, such as by turning them into art, instead of sending them to Hong Kong's landfills
Embroidery art, macramé, dyeing and fabric print making using potatoes – there are lots of creative uses for surplus garments on show at The Mills in Hong Kong
An exhibition and workshops show the possibilities, while highlighting the city's huge textile waste problem – every 10 seconds, 200 garments hit landfills
Two hundred garments are thrown into landfills in Hong Kong every 10 seconds.
That shocking statistic from the Chinese University of Hong Kong is shown prominently next to a giant wall display made up of hundreds of neatly folded items of clothing at the Centre for Heritage, Arts and Textile (Chat). It should give you pause before you put another piece of clothing in the bin.
If that is not enough to shame people out of their throwaway habits, there are plenty of ideas for what you can do with an old T-shirt at "We are Textile Culture Net!", a new exhibition at
The Mills, converted cotton mills
in Tsuen Wan.
Hong Kong group Pop & Zebra have produced instructions for making furoshiki, square pieces of cloth for wrapping things used in Japan. Abhishek Desai and Krupa Joshi Desai, the couple behind the design studio with an anti-consumerist ethos, are holding workshops on simple dyeing methods and creating fabric prints with tools as basic as carved potatoes.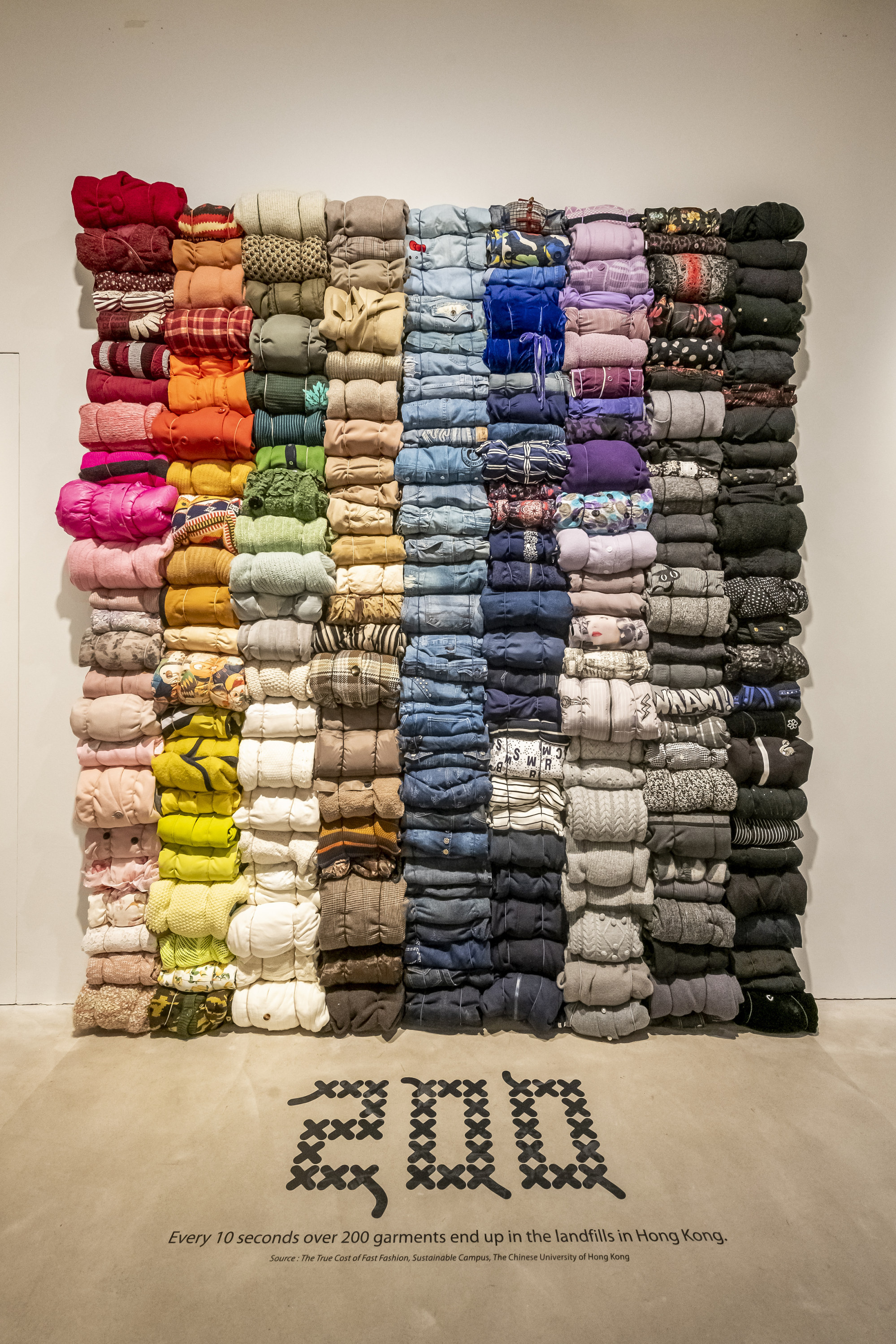 They are also behind the eye-catching murals around the exhibition venue highlighting the vast resources that go into making the simplest piece of clothing.
With just a little bit of training, volunteers have joined artist Ma Wing-man in making artistic mobiles using macramé knotting techniques and a large interactive installation called Roundabout with a giant knitting spool and fabric strips upcycled from "pre-loved" garments.
Another section features large embroideries showing Tsuen Wan residents' favourite neighbourhoods. Artist Eastman Cheng explains she recruited the help of women from Asbury Methodist Social Service and spent the summer dyeing wool with food and natural pigments.
The team then used the wool to recreate landscapes around Tsuen Wan by using an easy-to-learn "punch needle" embroidery technique.
These are but a few of the projects in Chat's 2022 summer programme, which also includes learning and community projects by artists such as Breakthrough Art Studio, Elizabeth Briel and Benjamin Hao Lap-yan.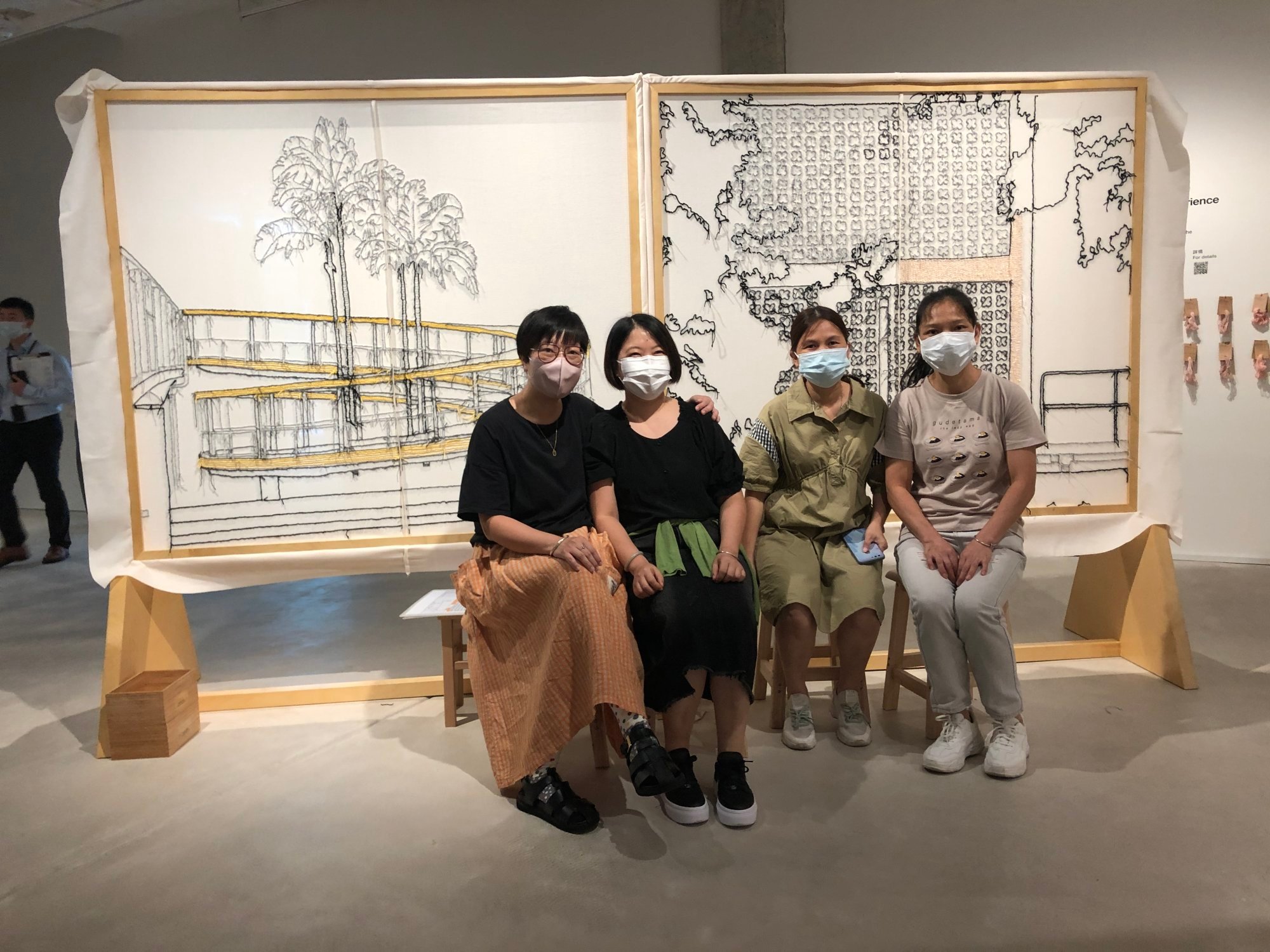 The "Textile Culture Net" in the exhibition title refers to an international alliance set up during the coronavirus pandemic.
The four member institutions – Chat, the Lottozero in Prato, Italy, TextielMuseum in Tilburg, the Netherlands, and the Central Museum of Textiles in Łodz, Poland – have been collaborating through online exhibitions that reflect specific local conditions as well as a shared belief in the community-building nature of fabric art, says Takahashi Mizuki, executive director and chief curator of Chat.
"Textile art highlights material forms that are rooted in a social context. Inclusiveness, diversity and sustainability are the key themes for all of us," she says.
For example, Your Things was a 2019 project in Poland led by artist Pamela Bozek in collaboration with refugees. They turned leftover donated clothes that were simply not suitable for wearing – either because of the condition they were in or because they were unpractical – into giant patchworks.
One of them is on display in Hong Kong, and the images and design reflect gratitude and embarrassment, Takahashi says.
The patchwork is among dozens of fabric art pieces shipped to Hong Kong from Chat's three European partners for the exhibition. It also features a selection from Chat's collection, such as Day Off Mo? (2018-9), a set of dolls made by migrant domestic workers in Hong Kong with artist Alma Quinto after they were asked to ponder what they would most like to do if they had an extra day off.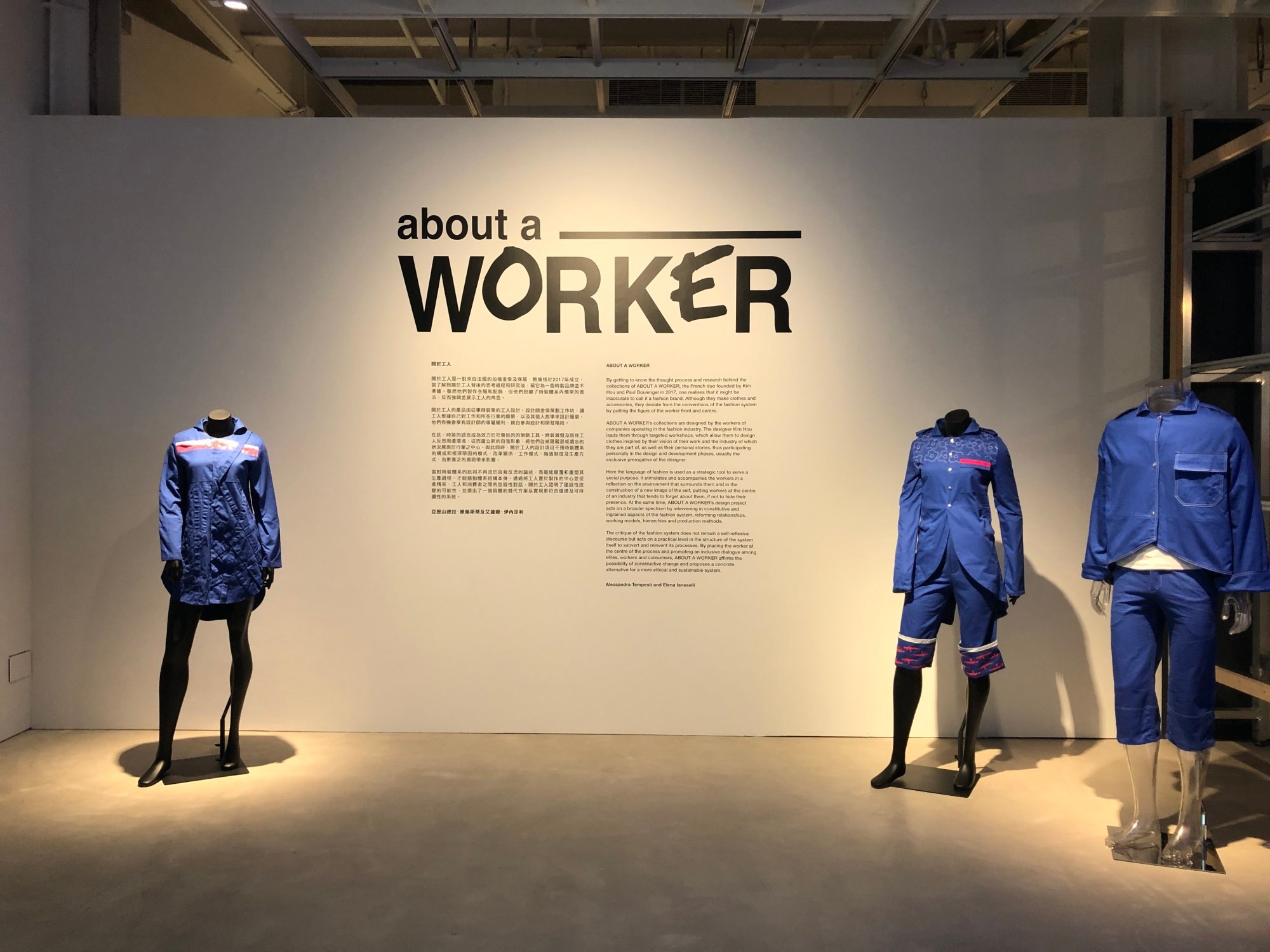 Another section of the exhibition, called "About a Worker", was initiated by Lottozero and based on a movement that gave textile workers a chance to design their own uniforms. The resulting garments on show in Hong Kong are certainly a lot more fashionable than your usual factory wear.
In response, Chat revisits a 2017 project which involved students of Caritas Bianchi College of Careers creating an apron using hi-tech fabric for butchers in Hong Kong wet markets, which looks much more practical than the usual white, bloodstained variety.
If you are burdened with one of those – or something equally unwearable – you can always take it to the "Garment Disassembly Line", a room where visitors can learn to take apart and repurpose old textiles.
"We are Textile Culture Net!", Centre for Heritage, Arts and Textile, The Mills, 45 Pak Tin Par Street, Tsuen Wan, 11am-7pm (closed on Tues). Until Oct. 9