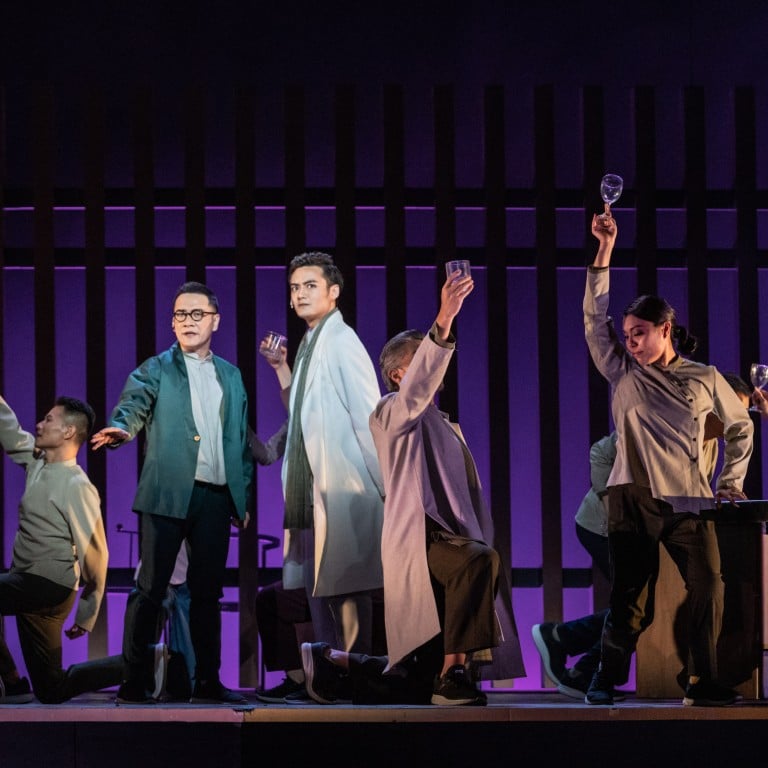 Rock, jazz and hip hop influences in period Chinese musical premiering in Hong Kong about a psychic lawyer
The Impossible Trial, a play about a Qing dynasty lawyer and the voice he hears, is the first Cantonese musical to premiere in West Kowloon Cultural District
It has a 'modern sensibility' its creators hope will attract a wide audience, and will be staged with English subtitles at the Xiqu Centre for Chinese opera
Rock, hip hop and jazz may not be what one would expect to hear during a Cantonese musical set in the Qing dynasty, but those are the influences that composer Leon Ko cites when describing his latest project.
Set to open on September 9 at the Xiqu Centre, The Impossible Trial will be the first original Cantonese musical to premiere in Hong Kong's West Kowloon Cultural District (WKCD).
It follows the greedy Fong Tong-geng, a Qing dynasty (1644-1912) barrister who is willing to take on any case – no matter how dirty – as long as he is paid. Of course, there's a twist: a mysterious voice lends him the powerful ability to know exactly what others are thinking.
"A very obvious case at the very beginning is completely turned around because of his ability and his agility," Ko explains. "From that point on, it's about the relationship between him and this voice that is helping him. And that's [how] the story unfolds – you find out what you think in the beginning is not what it becomes."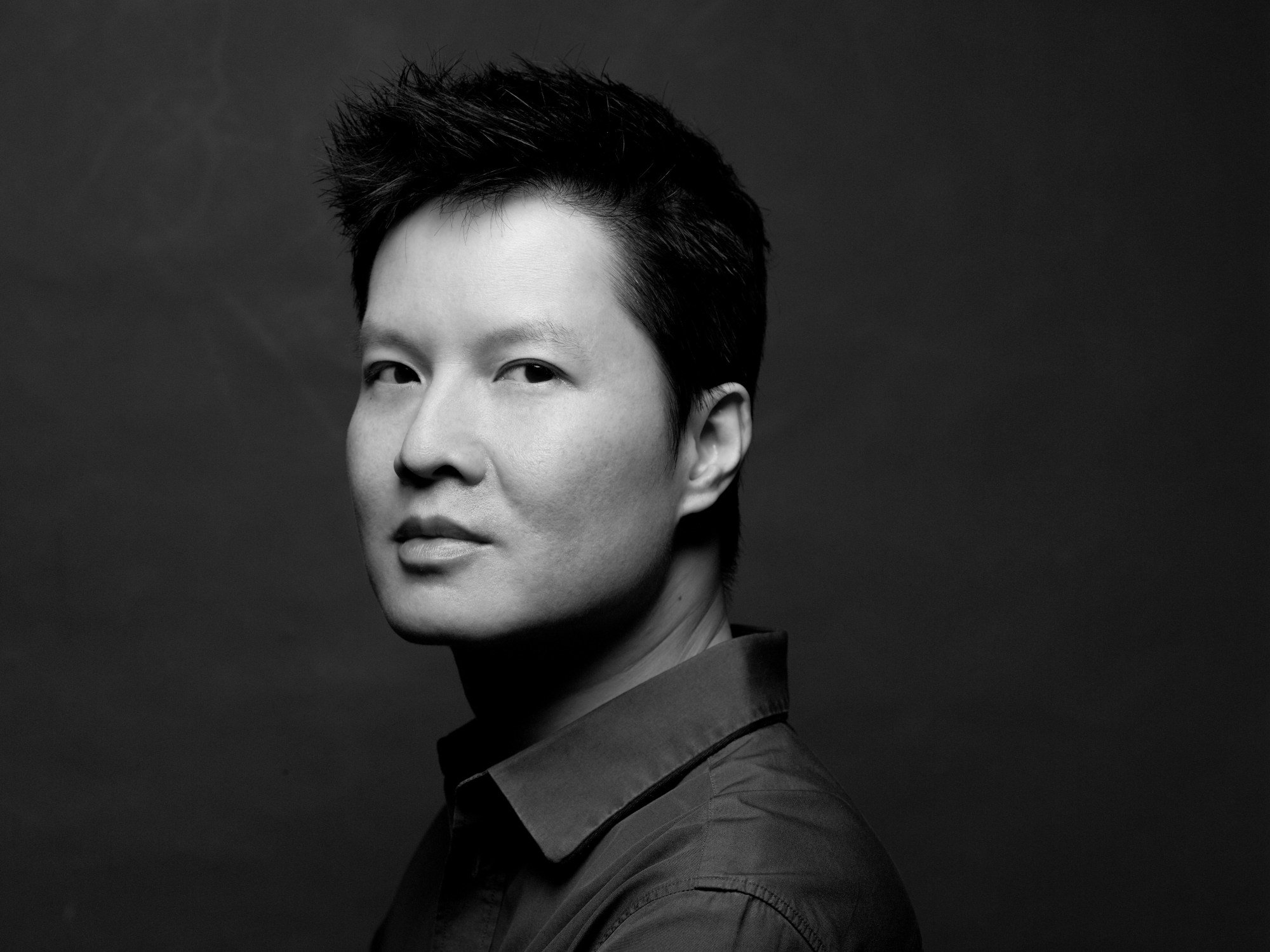 Ko, together with lyricist Chris Shum Wai-chung, first conceived the idea for a musical set in a Qing dynasty courtroom in 2015. Two years later, they began working with Louis Yu Kwok-lit, then the executive director of performing arts at WKCD, to bring the project to life as a collaboration between performing arts centre Freespace, and the Hong Kong Repertory Theatre (HKRep).
"In Chinese opera, there are courtroom scenes, but it's rare to see in musicals," Shum says. "This can be considered as a fresh take – taking material and transforming it into another genre."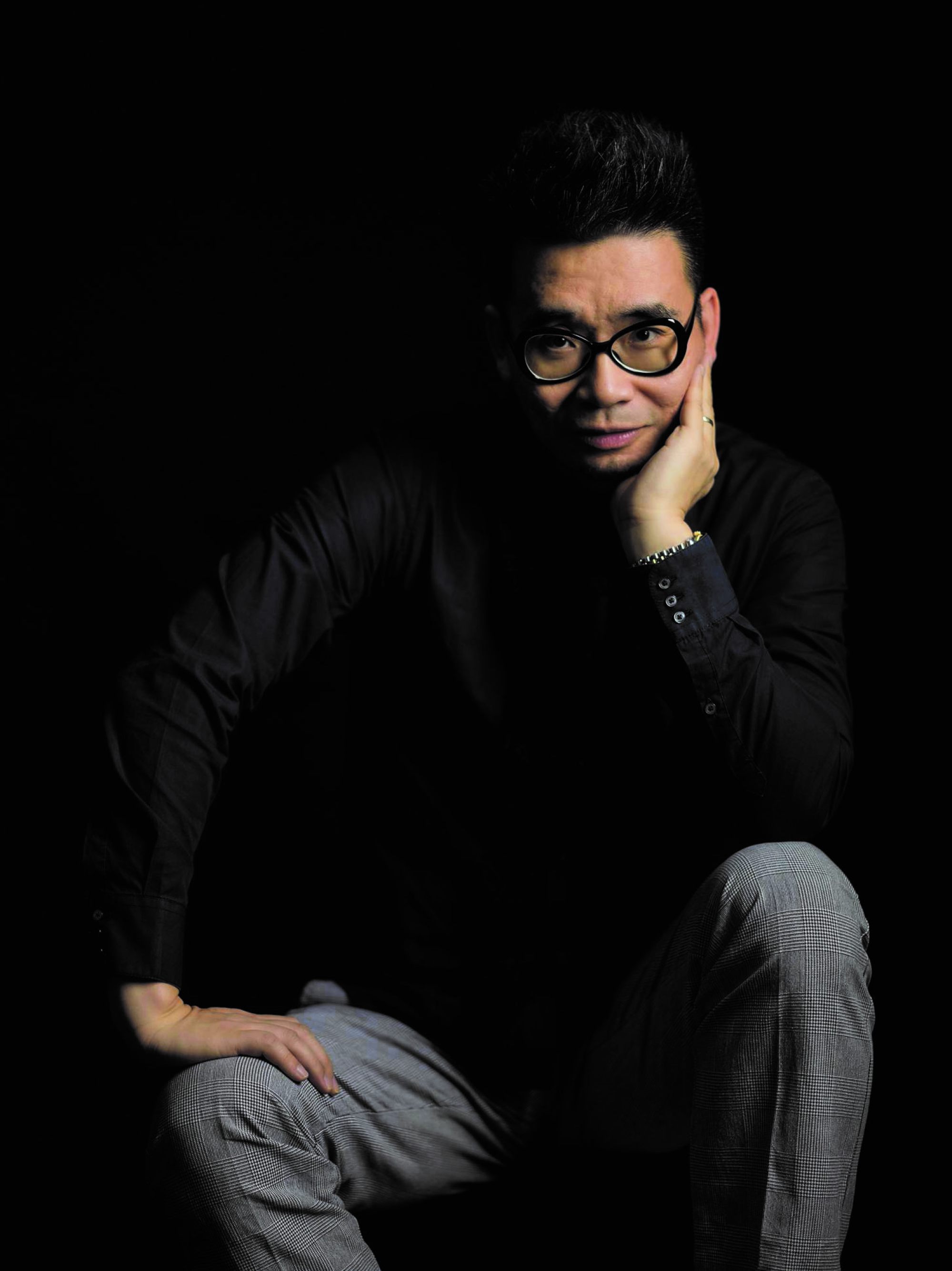 He says the courtroom was often used as a plot point in entertainment, inspiring films and TV shows that starred the likes of Hong Kong actors Cheung Tat-ming and Dayo Wong Tze-wah. As such, those familiar with Cantonese courtroom dramas will hopefully be able to connect to the musical, he says.
Written by Cheung Fei-fan, The Impossible Trial offers a layered storyline. "The first time we read it, we were blown away by how intricate[ly] everything came together – all the relationships just wrap around each other, and they all come back to the same point," Ko says. "It's like a circle of life … we're fascinated by that."
Musically, the production has some traditional influence (such as
naamyam
, a type of Cantonese narrative singing) but otherwise reflects a gamut of different styles that add a "modern sensibility".
"The Qing dynasty and all the court cases, they're just backdrops. What's really important is we are able to follow the characters … and the way we relate to them through our modern language, [one of which] is the musical language," Ko says.
"[For] a younger audience, I think it will be a completely different experience, because you don't expect a period piece to sound like that, and yet it still makes sense. For an older audience, you probably think, 'Oh, it's the Qing dynasty, it's going to be same-old, same-old.' But it's not, and there's something so new in it."
Each of the musical's three court scenes will feature an extended number of up to 16 minutes, while shorter stand-alone songs will be dispersed throughout – these will be easier for audiences to hum along to, Shum says. He also highlights one particular song – a number in the second act – which was revised numerous times and meticulously calculated for its pacing.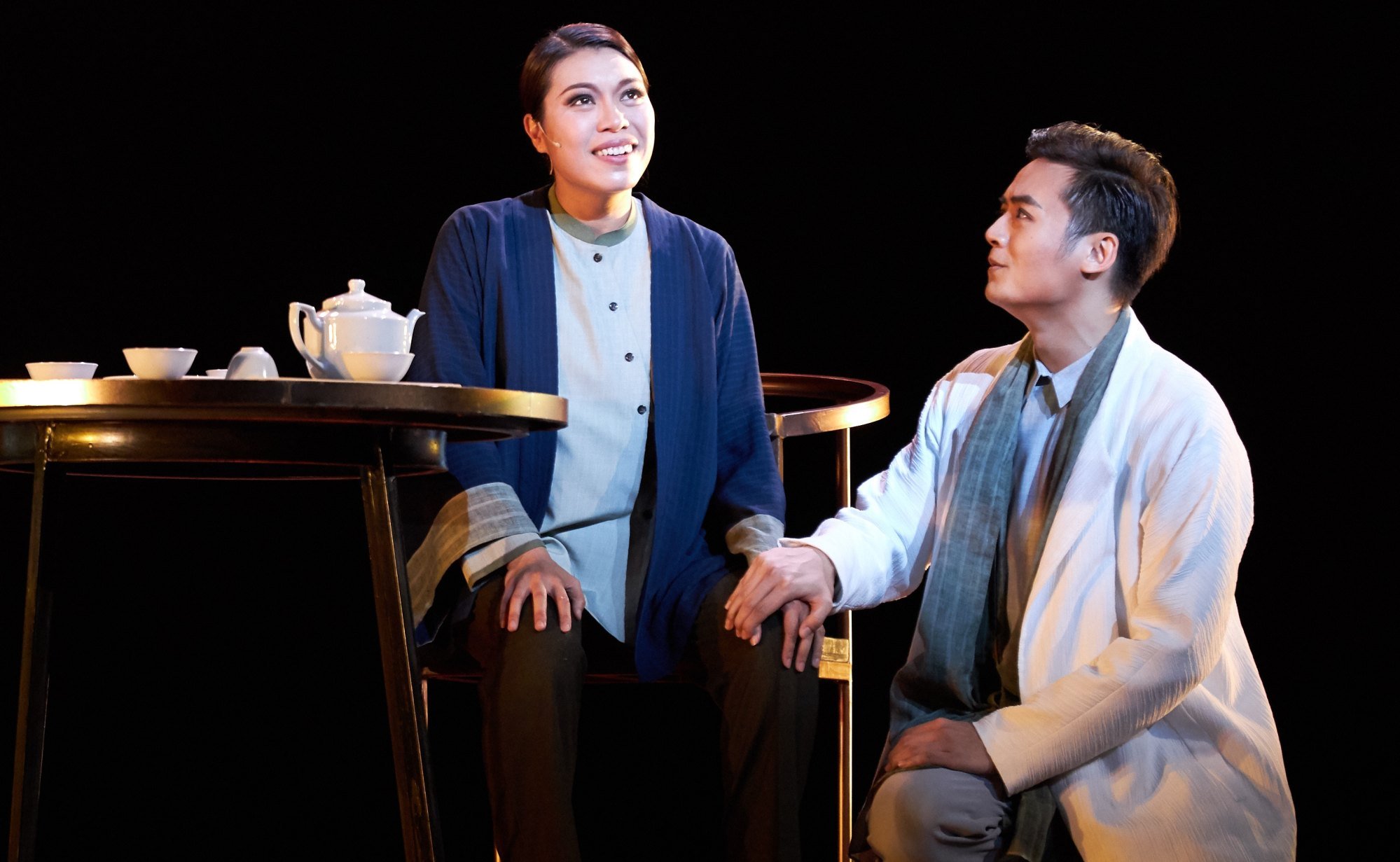 The Impossible Trial, which will run for only one month, actually had its first preview in 2019. At the time, some audience members thought the musical's songs were too complicated and confusing.
"Comparatively, it's more refined now," says director Fong Chun-kit, resident director of the HKRep since 2020. "There's still the aspect of one thing affecting another, but there's less layers and the web is stitched tighter. So for audiences, they won't have to jump around but will understand the flow of the story as they watch."
The show's original 2020 debut was pushed back twice because of Covid-19. This delay gave Fong ample time to clarify details with the set, costume and lighting design teams.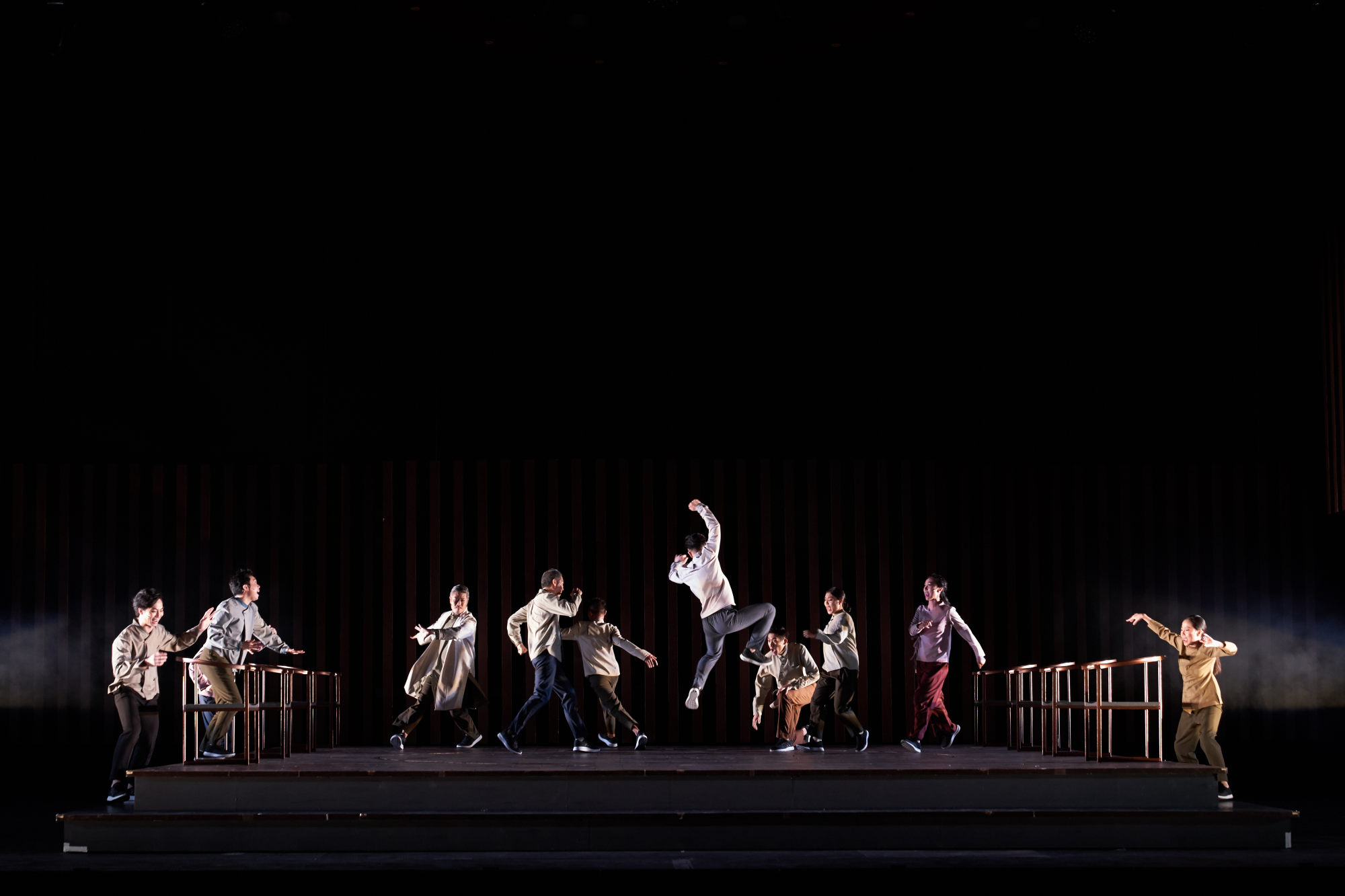 "Two months before the rehearsal process started, we already discussed every moment in every number of the entire show," he says, adding that he probably attended more meetings for The Impossible Trial than any other show in his lifetime.
Ko hopes that different types of people will be encouraged to watch the show, especially those who aren't typical theatregoers or Cantonese speakers (there will be English subtitles). He is determined to increase the exposure of Hong Kong musicals, adding that they offer a different dimension than Broadway or West End musicals.
"We're very passionate about it and we believe in it," he says. "We filtered out all the unnecessary edges. [This is] the best possible form, and it's going to be something very new and magical."
"The Impossible Trial", Grand Theatre, Xiqu Centre, 88 Austin Road, Tsim Sha Tsui, Sept 9-29 (in Cantonese with Chinese and English subtitles). Tickets are available at
Popticket
.