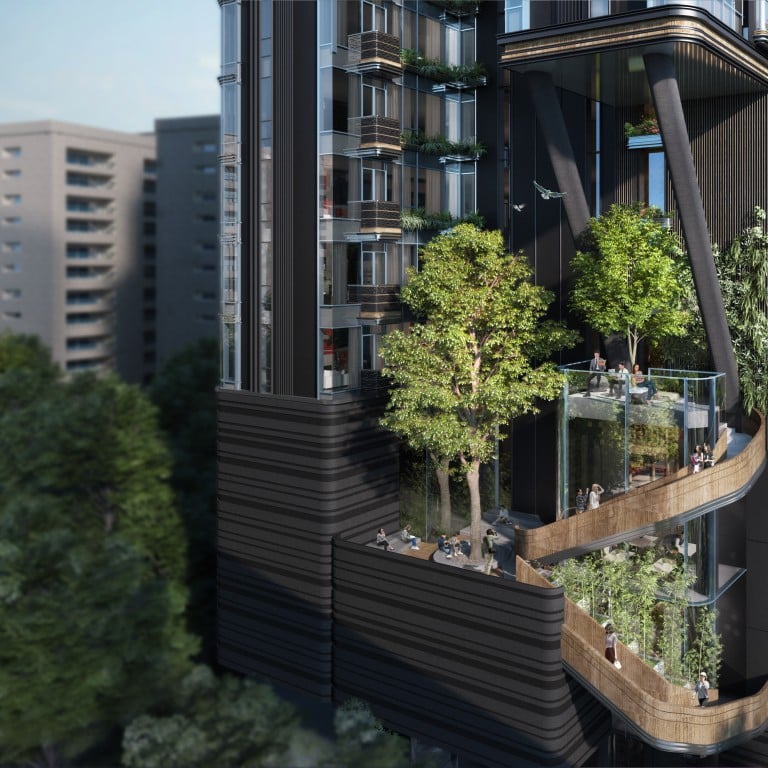 'People want more greenery and indoor-outdoor living': architect brings nature into apartment block in Hong Kong
With Courtyard Residence in Ho Man Tin, Hong Kong architect Bryant Lu is championing 'human-centric design' that affords access to greenery and fresh air
Through Ronald Lu & Partners, the architecture firm founded by his father, he continues to push sustainability by underscoring the cost benefits of going green
Few cities offer such proximity to lush natural spaces as Hong Kong; no matter where you are in the city, there's a country park not too far away. But the greenery often doesn't find its way into the densely packed places where people live.
Bryant Lu's latest project sets out to change that.
Courtyard Residence is one of the newest buildings designed by Ronald Lu and Partners (RLP), the architecture firm founded by Lu's father in 1979.
With seven "vertical courtyards" and spacious terraces overflowing with greenery, the building has 50 per cent green coverage – meaning that planted areas account for half of its 4,550 square metres (49,000 sq ft) of space. Thirty-six plant species, most of them indigenous to Hong Kong, have been used.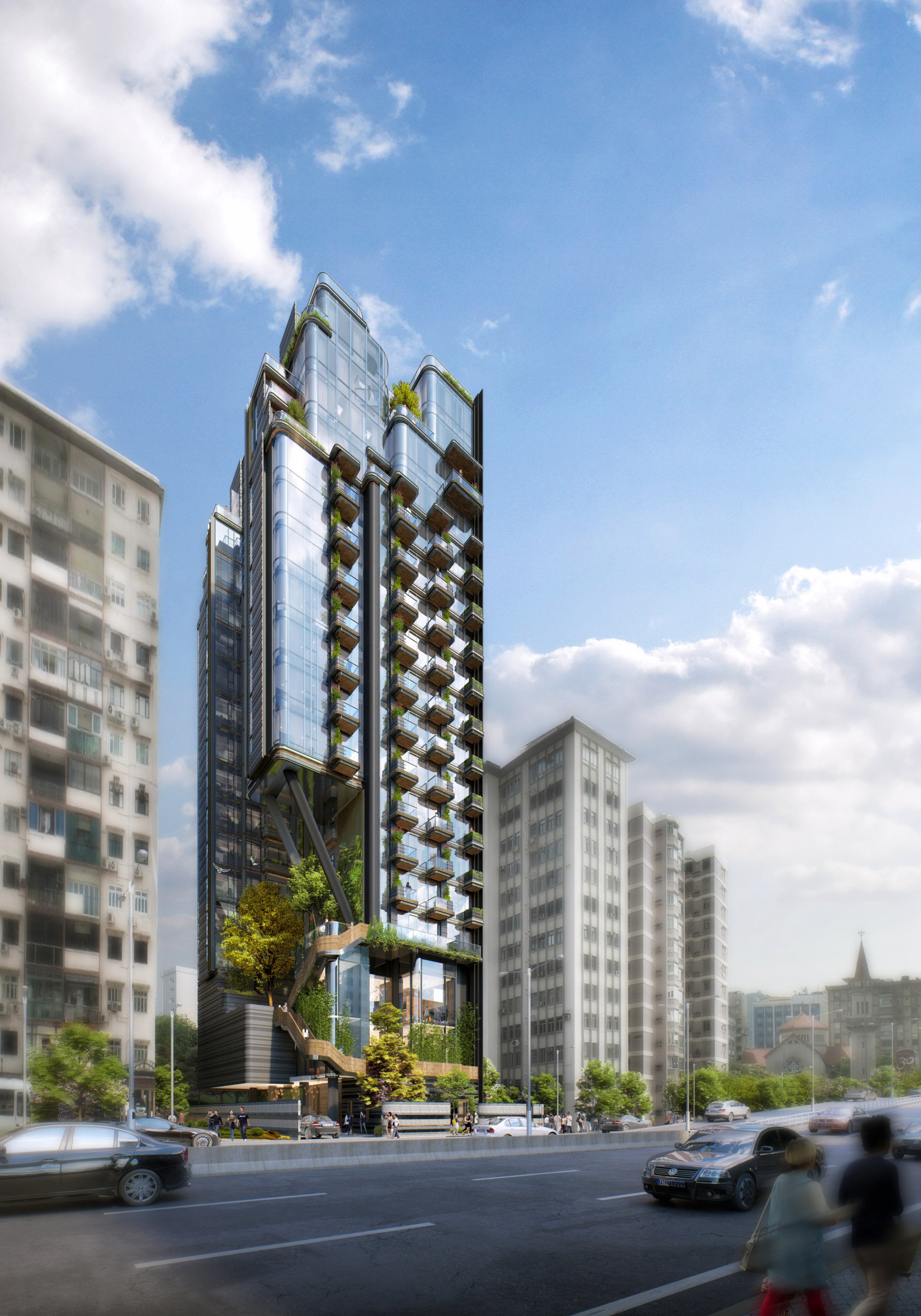 It's a leafy rebuke to the concrete blocks that surround it in Ho Man Tin, a densely populated neighbourhood in southern Kowloon.
"People want more access to greenery and indoor-outdoor spaces," says Lu, an architect and the vice-chairman of RLP. "Covid accelerated that, the need for fresh air. When people need to go through quarantine they really realise the importance of balconies and windows that open.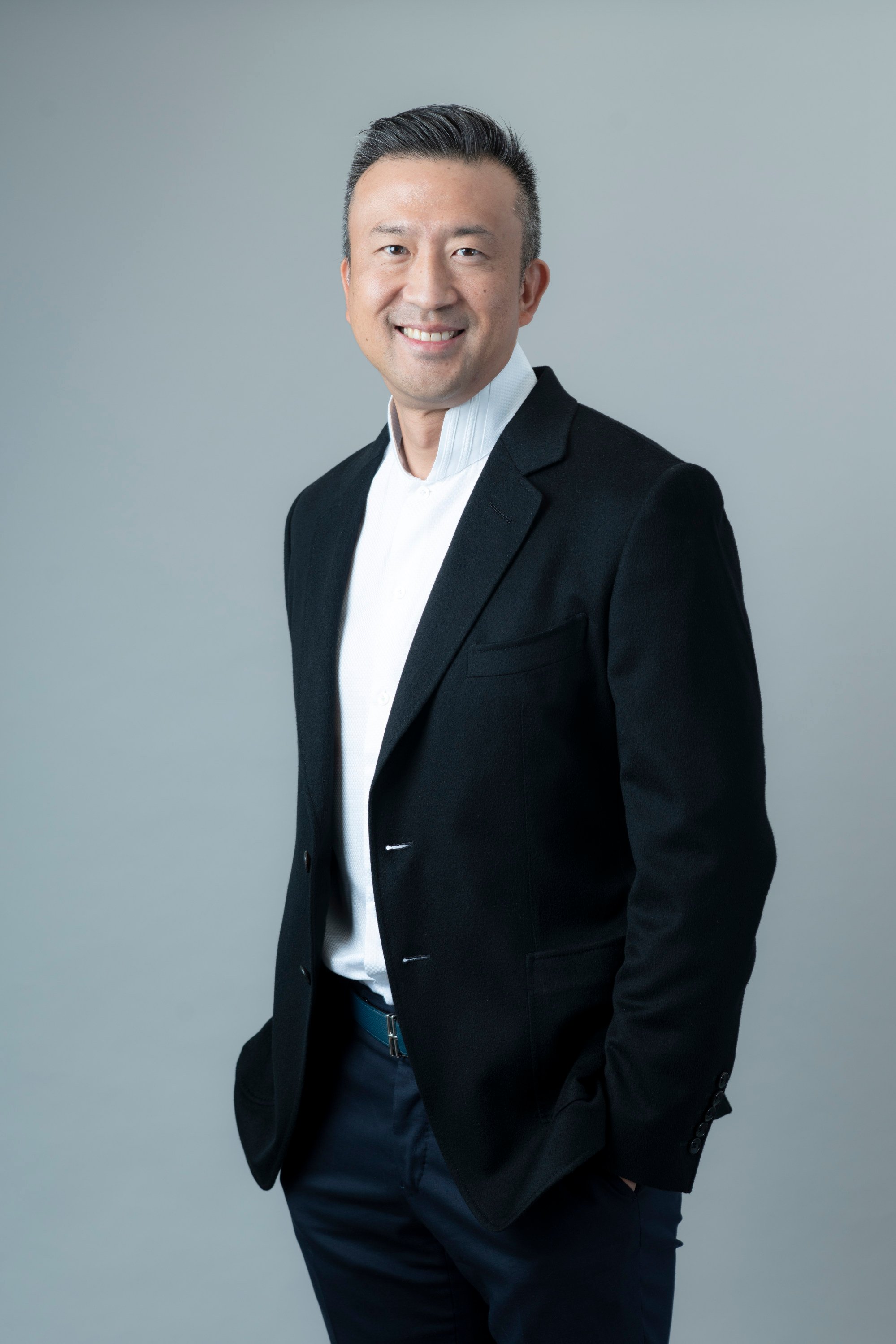 "The question is, how do we accommodate that in such a tight footprint? And the challenge is figuring that out in terms of very strict rules and regulations."
It's an approach that Lu has been exploring since he joined the family business 20 years ago. RLP is one of Hong Kong's biggest architecture firms, with a vast portfolio of projects in Hong Kong and mainland China, ranging in scale from shopping malls to cultural institutions to housing estates.
Lu has leveraged that might to push the envelope in terms of sustainability and what he calls "human-centric design" – meaning making buildings and space that people actually enjoy inhabiting, which isn't always the case in Asia.
The Zero Carbon Building (ZCB) in Kowloon Bay is a case in point. Designed by RLP in partnership with engineering firm Arup, the building opened in 2012 as something unprecedented in Hong Kong: an entirely carbon-neutral, multi-use pavilion and community space.
To make that possible the building combines passive elements, such as a layout that encourages cross-ventilation and sun shading, with active technology such as desiccant dehumidification, high-volume ceiling fans and rooftop solar panels.
The building also makes use of recycled materials and sustainable timber, and the soil excavated to build it was used to create a leafy green space with 220 native trees.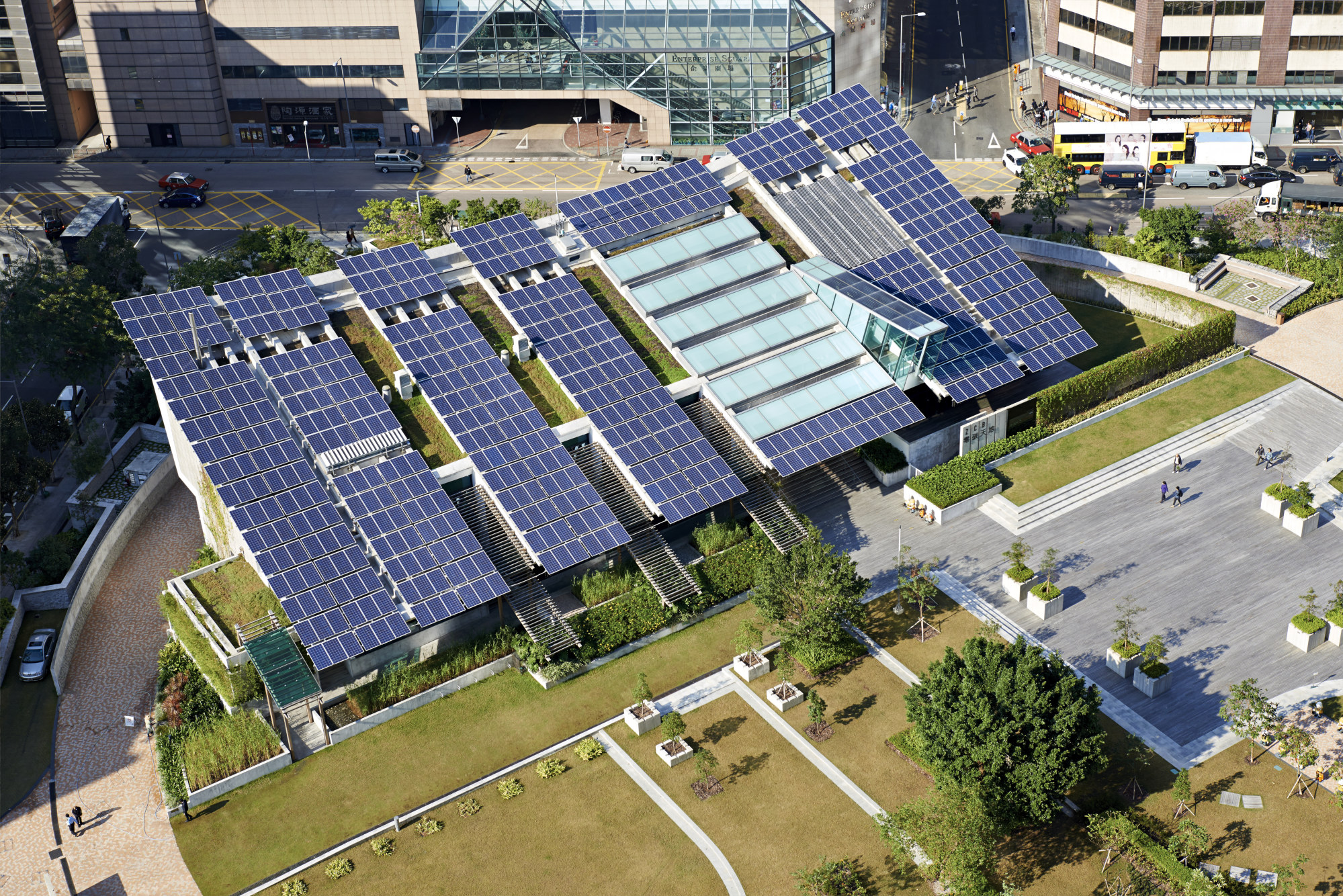 "This building was a milestone for starting a conversation on sustainability that was more than just planting trees or putting in [photovoltaic] tiles," says Lu. "It's really about carbon. That was a foreign term [at the time]."
The Zero Carbon Building was also the first to break Hong Kong's electricity supply duopoly – permission was granted for it to sell excess energy back to the power grid, a precedent that now benefits everyone with solar panels in Hong Kong.
The ZCB was spearheaded by the Construction Industry Council as a showcase project. Applying its lessons in the course of normal business is a trickier proposition, but Bryant Lu says clients are open to it if it's clear that going green can help their bottom line.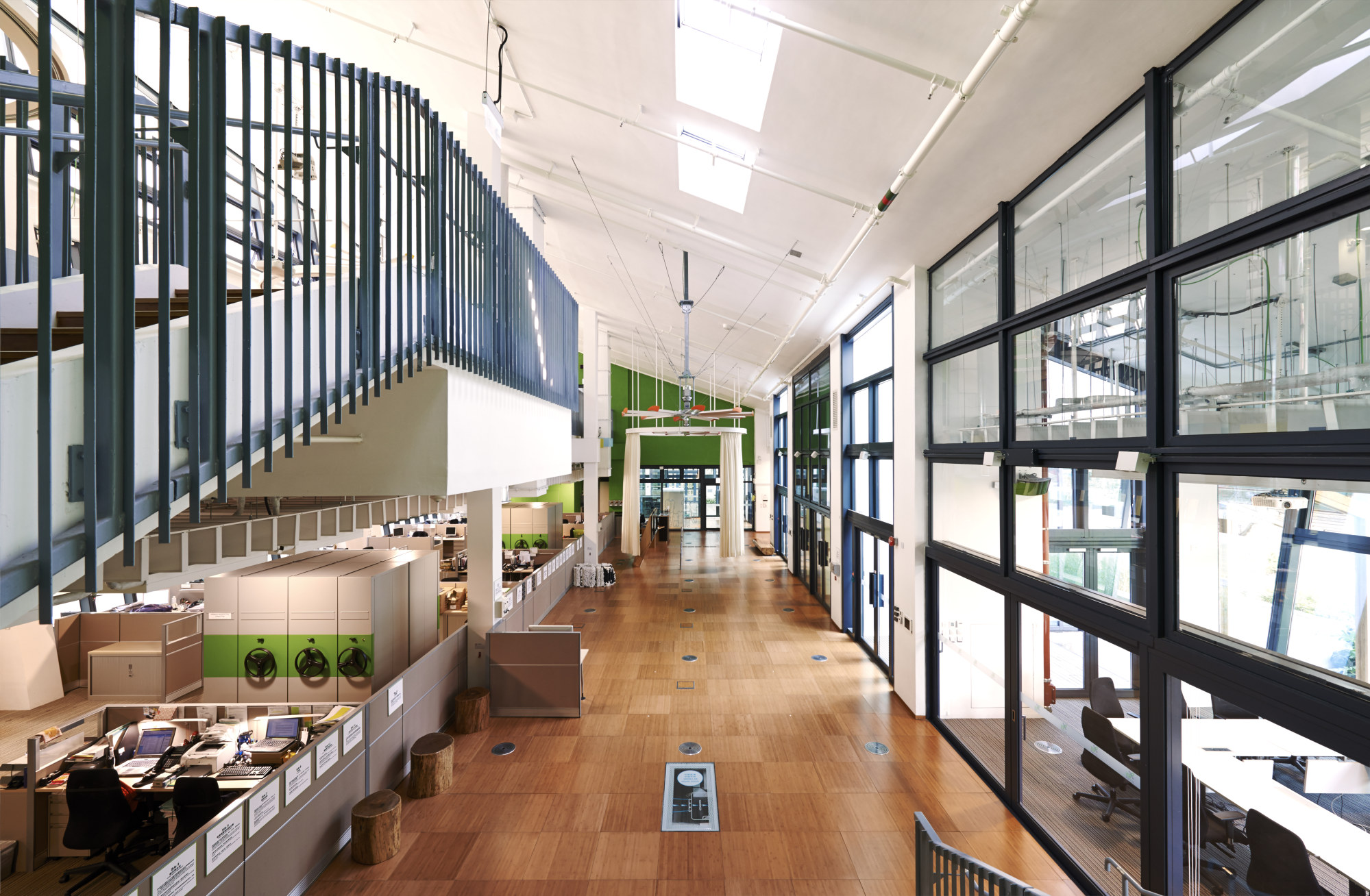 "If you can convince them it has a financial upside, the boss will be more receptive to the pitch," he says. Lu gives the example of the China Resources headquarters in Wan Chai, which was rebuilt and expanded in 2017.
Initially, the Chinese state-owned conglomerate wanted to demolish and redevelop the building, which was constructed in the 1980s. Lu says his firm persuaded it to renovate the building while installing a new, solar-shaded curtain wall that would reduce energy consumption.
The result was that 95 per cent of the building's materials were preserved, avoiding turning them into landfill.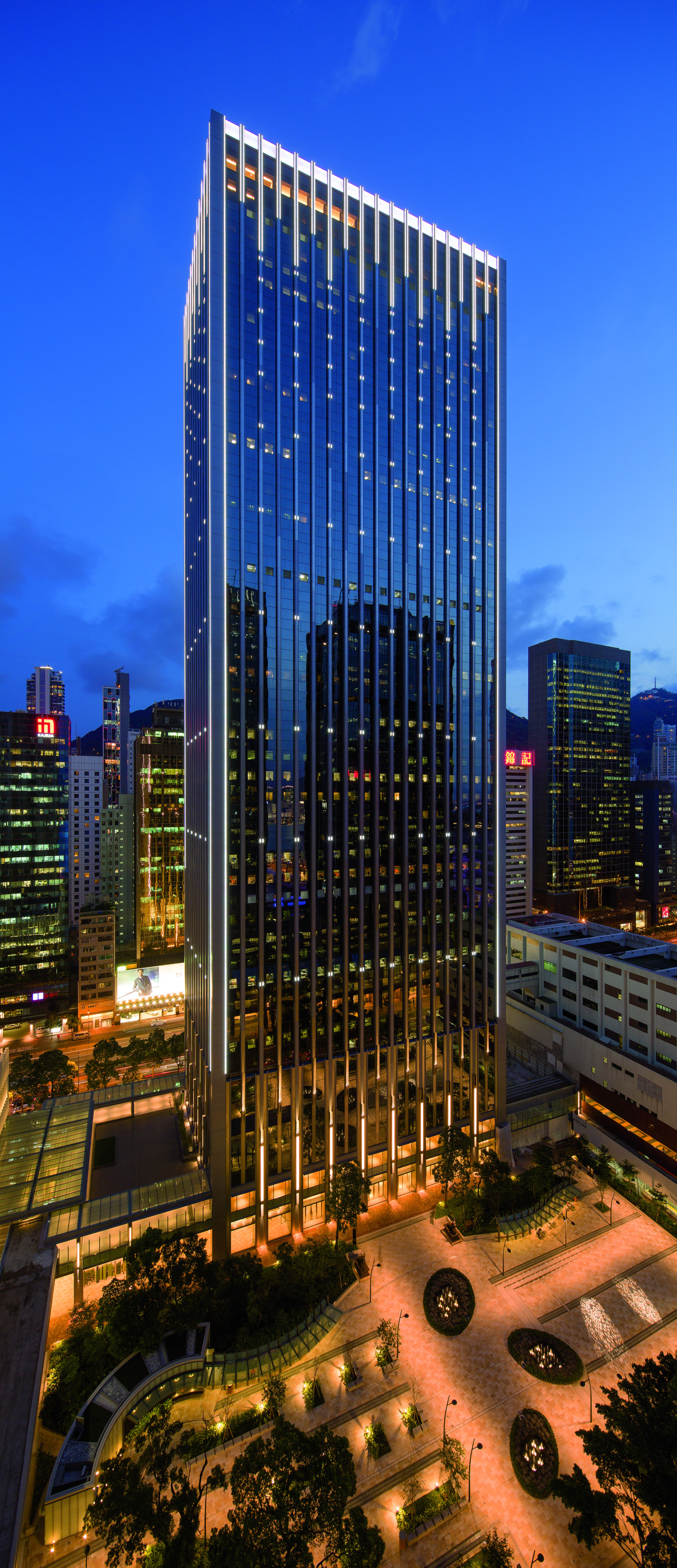 "It would have been easier to bring it down and rebuild. It was more tedious to do what we did," says Lu.
But it ultimately made financial sense for the client because it could keep tenants in the building during renovations, ensuring cash flow that would not have been available if the building had been demolished.
The building's renovation was also the first in Hong Kong to be LEED Core and Shell Gold rated (under a green building grading system), and Lu says China Resources was convinced an environmentally friendly headquarters would burnish its reputation.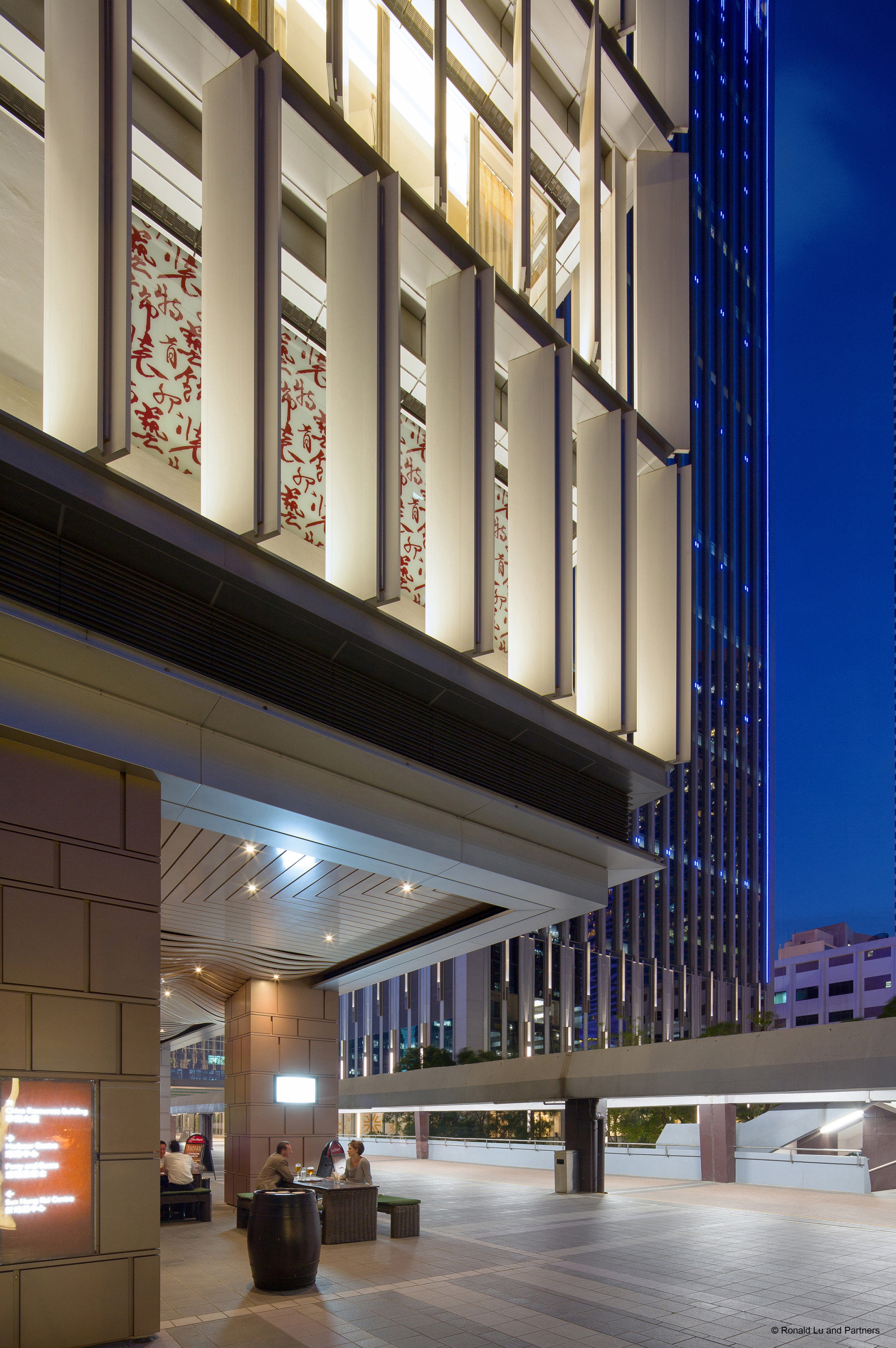 "It became a no-brainer and they agreed to it," he says.
RLP recently launched Behave, a research lab that will look into issues of sustainability.
One upcoming project will find ways to design windows that aren't a threat to birds migrating through the site of the Northern Metropolis, a huge development project near Hong Kong's border with the Chinese city of Shenzhen. (Every year, up to a billion birds are killed by flying into windows in the United States alone, a phenomenon known as tower kill. There are no equivalent estimates for Hong Kong.)
That's just the beginning. Lu says there are still thorny issues when it comes to sustainability in Hong Kong, including emissions from power generation – Hong Kong still relies on coal, gas and oil – and
embodied carbon
, which refers to the emissions generated in the making of building materials such as concrete.
And there's also the question of human-centric design. "We understand that infrastructure is important – roads, pedestrian links between blocks – but how can we make it more human-centric, more user-friendly? That's something we can work on more," he says.
That's not something a single architecture firm, even one as influential as RLP, can tackle on its own. But Lu says he wants to be part of the effort to make Hong Kong a greener, more comfortable place to live.
"When you do design right, it's not just allowing the client to make money – it's good for the community as well," he says. "It might be a lame thing to say, but my take is, how do we leave the world a better place than we found it?"