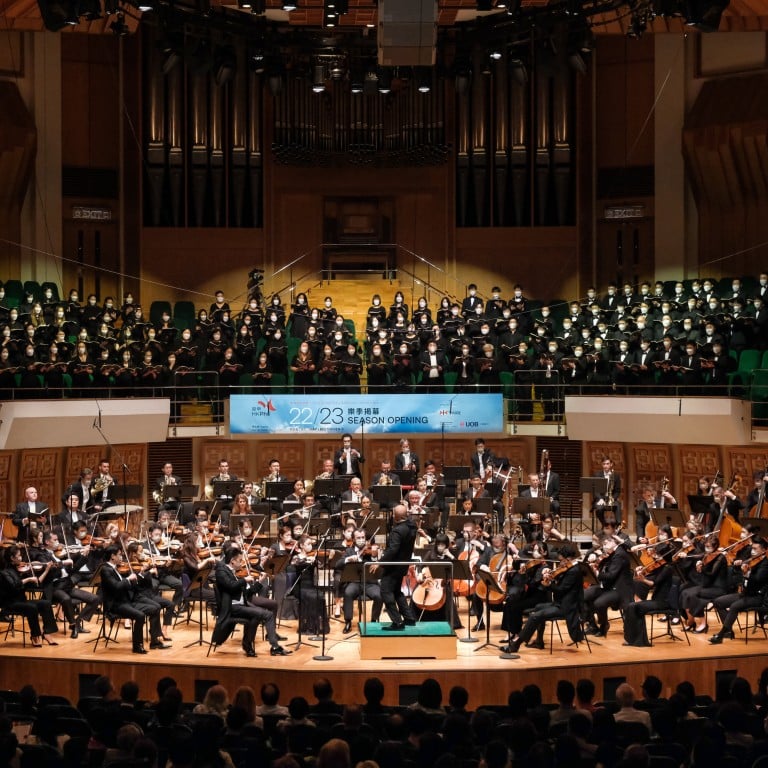 Review
Hong Kong Philharmonic under Jaap van Zweden brilliant in Beethoven Symphony No 9, finely nuanced in Mozart concerto with pianist Avan Yu
Hong Kong Philharmonic's playing is buoyant and Canadian soloist Avan Yu's articulation crystal clear in Mozart's Piano Concerto No 22
Orchestra and music director give a performance of Beethoven's Ninth full of tension before choir and soloists explode in joy – as much as face masks allow
The Hong Kong Philharmonic Orchestra is finally reunited with its music director, Jaap van Zweden, and the result, as seen in its season opening concert on September 9, is something special.
A finely nuanced performance of Mozart's
Piano Concerto No. 22
, alternatively subtle and laden with operatic intrigue, had an ideal soloist in
Canadian pianist Avan Yu
. And a no-holds-barred Beethoven
Symphony No. 9
brought forth a sense of joy that was all the more profound because of the struggles Hong Kong has had to endure, including pandemic restrictions that have kept the Dutch conductor away for long periods.
Orchestra and conductor brought a level of finesse to their Mozart sound that has not been seen previously. The violins, so numerous that the stage could barely fit them all, provided buoyancy. Van Zweden coaxed subtle crescendos and diminuendos from the musicians.
Yu's articulation was crystal clear, the piano part hovering and weaving around the orchestra's playing to produce a genuine dialogue. Clarinets added lovely touches of lyrical warmth and the bassoonists bubbled along energetically in the opening "Allegro".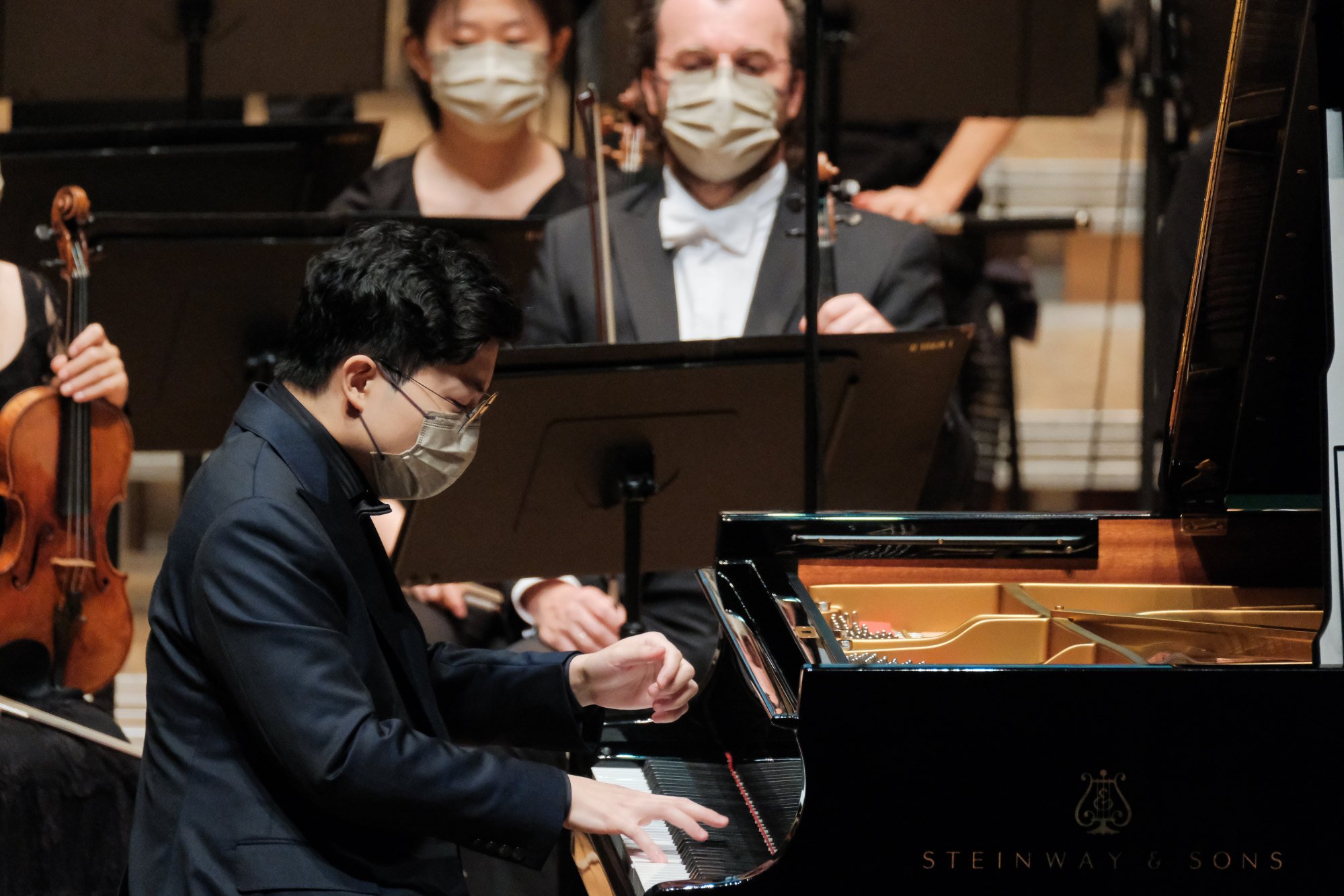 Where grace and melancholy was called for in the expansive "Adagio" movement, woodwind and muted strings managed to achieve spot-on balance. Having the violas at the front of the stage and the cellists inside possibly contributed to this.
The subtlety and nuance that Yu achieved is not a given. The trap of overthinking the composer's works led legendary pianist Artur Schnabel to famously remark: "Mozart is too easy for children, but too difficult for professionals!" Well not for Yu. His crisp and playful reading of the cheerful "Allegro" finale was a delight from start to finish, and gave even the sternest of faces good reason to crack a smile. The fabulous flute flurries from Megan Sterling were another.
In his own final expression of joy, Yu's solo cadenza was such a deft display of technique and a clever potpourri of ideas that the omission of the customary encore from the soloist didn't go amiss.
One of the greatest expressions of joy in music is the finale of Beethoven's Ninth Symphony. It erupts following some darker moments in the work's first three movements, which were brilliantly interpreted by van Zweden and the HK Phil.
The players, kept on a tight rein, produced a performance that was full of tension as well as moments of playfulness. The prominent timpani interjections felt like short jolts of electricity to keep listeners on their toes.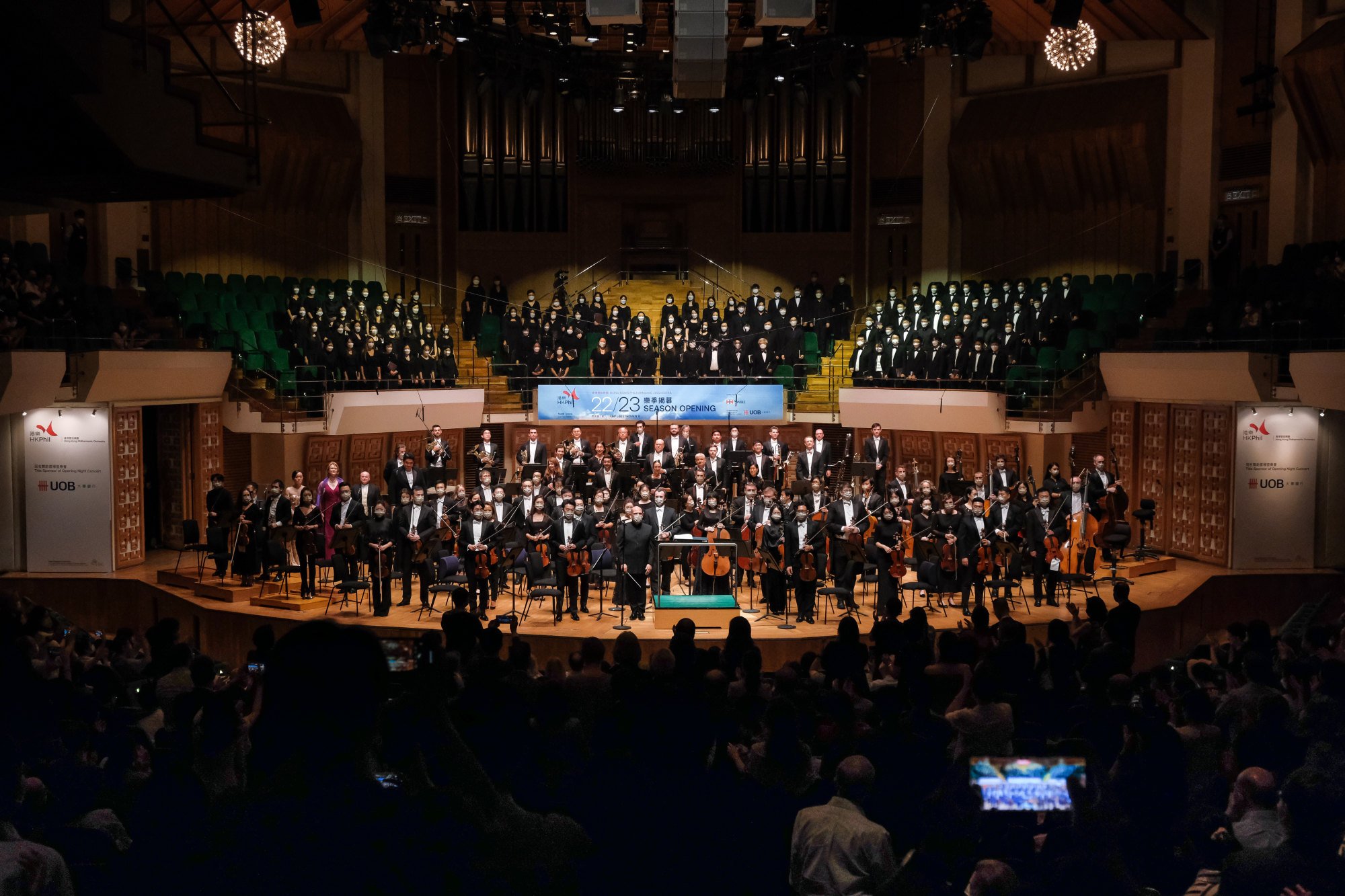 When it came to Beethoven's famous finale and his setting of poet Friedrich Schiller's "Ode to Joy", bass-baritone Shenyang impressed with a powerfully enunciated rendition of "Friends, no more of these sounds! Let us sing more cheerful songs, more full of joy!" Australian-born mezzo-soprano Caitlin Hulcup showed vocal poise.
The collaboration of choristers from the Hong Kong Philharmonic Chorus and Die Konzertisten impressed the most. To match the full force of the HK Phil when singing through their compulsory face masks Seid umschlungen Millionen ("You millions, I embrace you!") was no mean feat.
The compact-sounding ensemble provided admirable volume, even if the full spectrum of vocal overtones was missing – a metaphor, perhaps, for Hong Kong, still under coronavirus restrictions and waiting to remind the world of all its joys.
"Hong Kong Philharmonic Orchestra Season Opening: JAAP | Beethoven 9", Concert Hall, Hong Kong Cultural Centre. Reviewed: September 9, 2022