Art
Get more with myNEWS
A personalised news feed of stories that matter to you
Learn more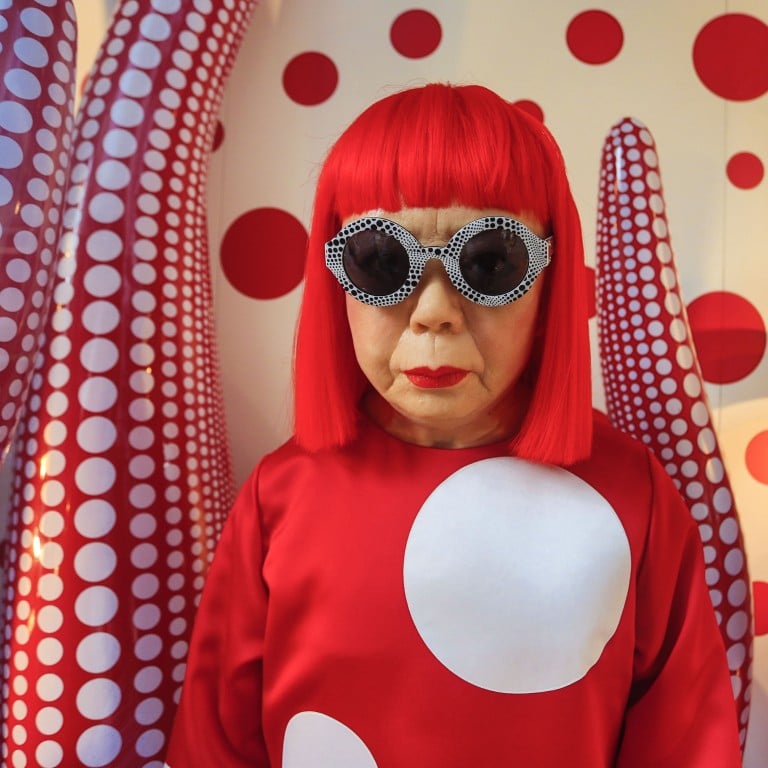 Yayoi Kusama retrospective at M+ in Hong Kong promises 'many surprises', curator says
Japanese contemporary artist Yayoi Kusama has been making art for nearly eight decades – her polka dot motifs, pumpkins and infinity mirrors are well known
But a Hong Kong retrospective of her art featuring more than 200 pieces promises to redefine the way the world sees the 93-year-old, curator Doryun Chong says
The title of an upcoming exhibition at Hong Kong's M+ museum of visual culture, "Yayoi Kusama: 1945 to Now", really says it all.
The 93-year-old Japanese artist is the queen of resilience and dedication, someone who has made art on a daily basis for nearly eight decades despite spending half that time living in a mental hospital.
Her polka dot art and much-photographed poker face, always peering out from under her signature scarlet wig, are just about the most recognised icons in contemporary art.
This new exhibition features more than 200 pieces – from the M+ collection and loans from international museums, private collections and the artist herself.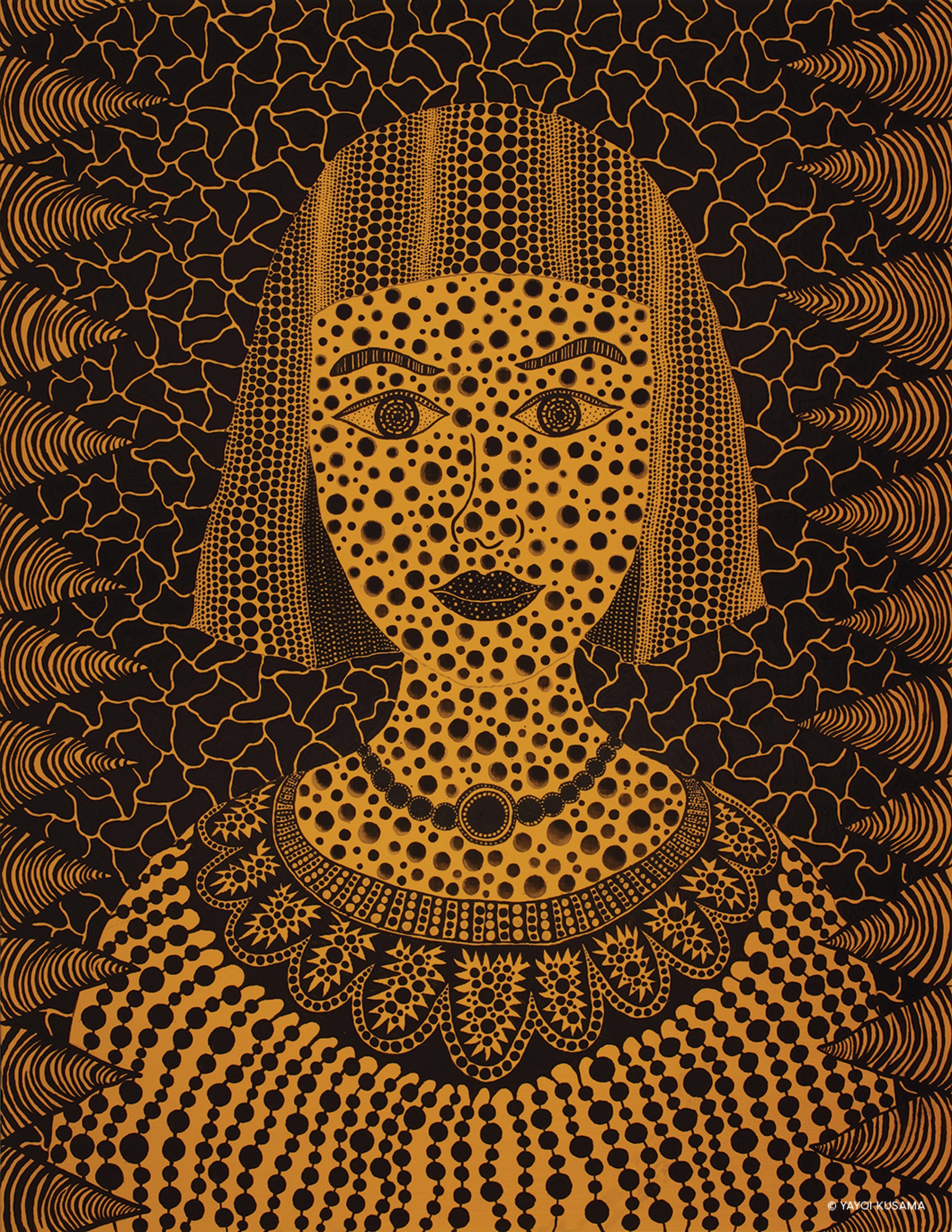 "It will fulfil what people want to see – the polka dots, the infinity mirror rooms, the pumpkins, but in a career spanning over seven decades, there are many new things that even Kusama devotees will not have seen. There will be many surprises," says Chong.
He recently flew to Tokyo to finalise the exhibition plans with Kusama and with Mika Yoshitake, an independent curator.
Chong believes there have been nowhere near enough retrospectives for Kusama.
"Can anyone think of an artist more important who's alive? I feel that given her longevity, visibility and the significance of her practice, we should have had more serious retrospectives," he says.
One of the last full-scale retrospectives, according to Chong, was organised jointly by the Tate Modern and the Whitney Museum of American Art in 2012.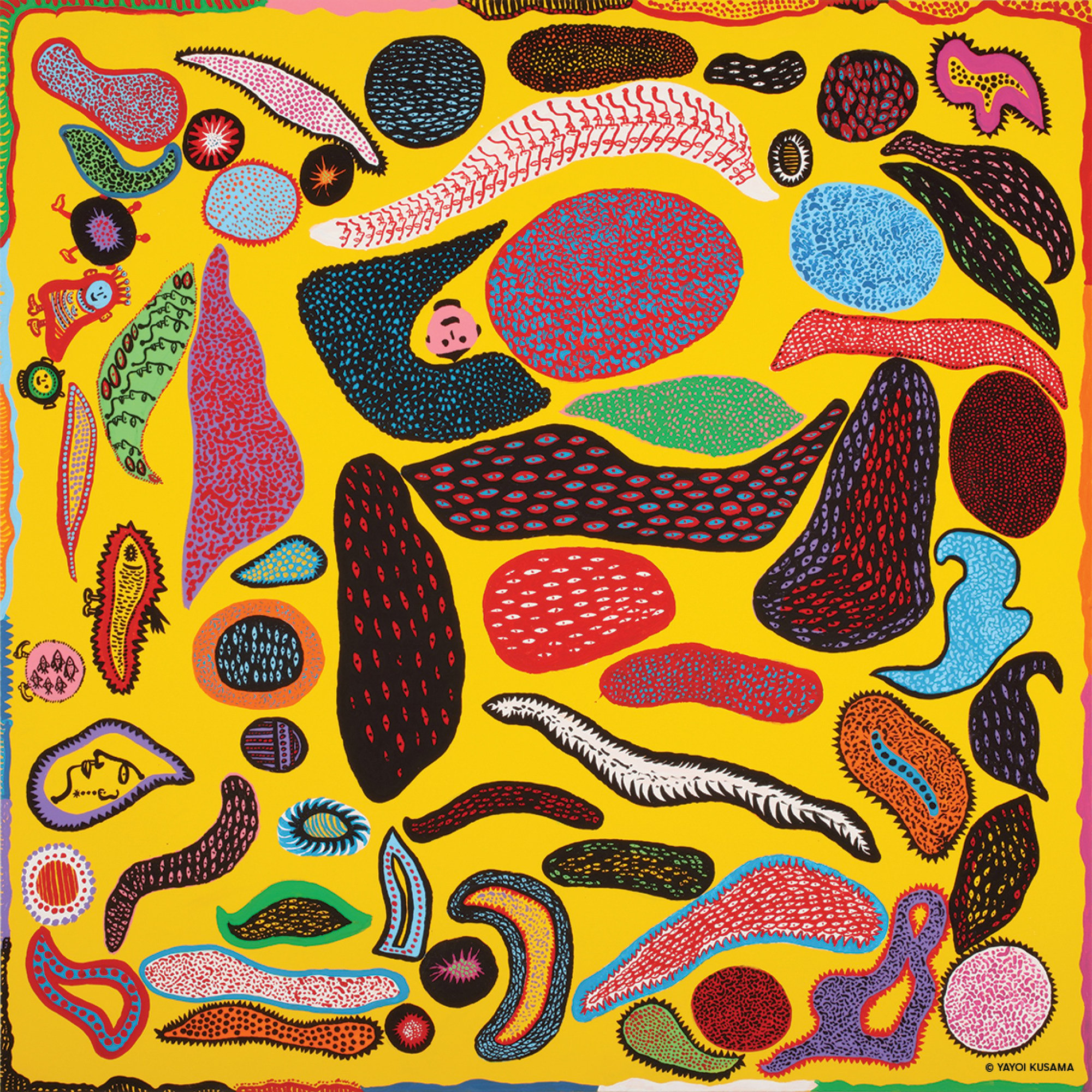 Last year, the Gropius Bau in Berlin had a major show, the first in the German-speaking world, but the pandemic curtailed its tour and it only went to Tel Aviv in Israel.
The first survey in Southeast Asia of Kusama's work was at the
National Gallery Singapore
in 2017. Called "Yayoi Kusama: Life is the Heart of a Rainbow", it featured over 120 works, attracted 235,000 visitors in Singapore and toured to Jakarta, Indonesia, and Brisbane, Australia.
The Hong Kong exhibition will include very early works (among them some surreal and haunting ones from the years immediately after World War II) as well as three new works, Chong says.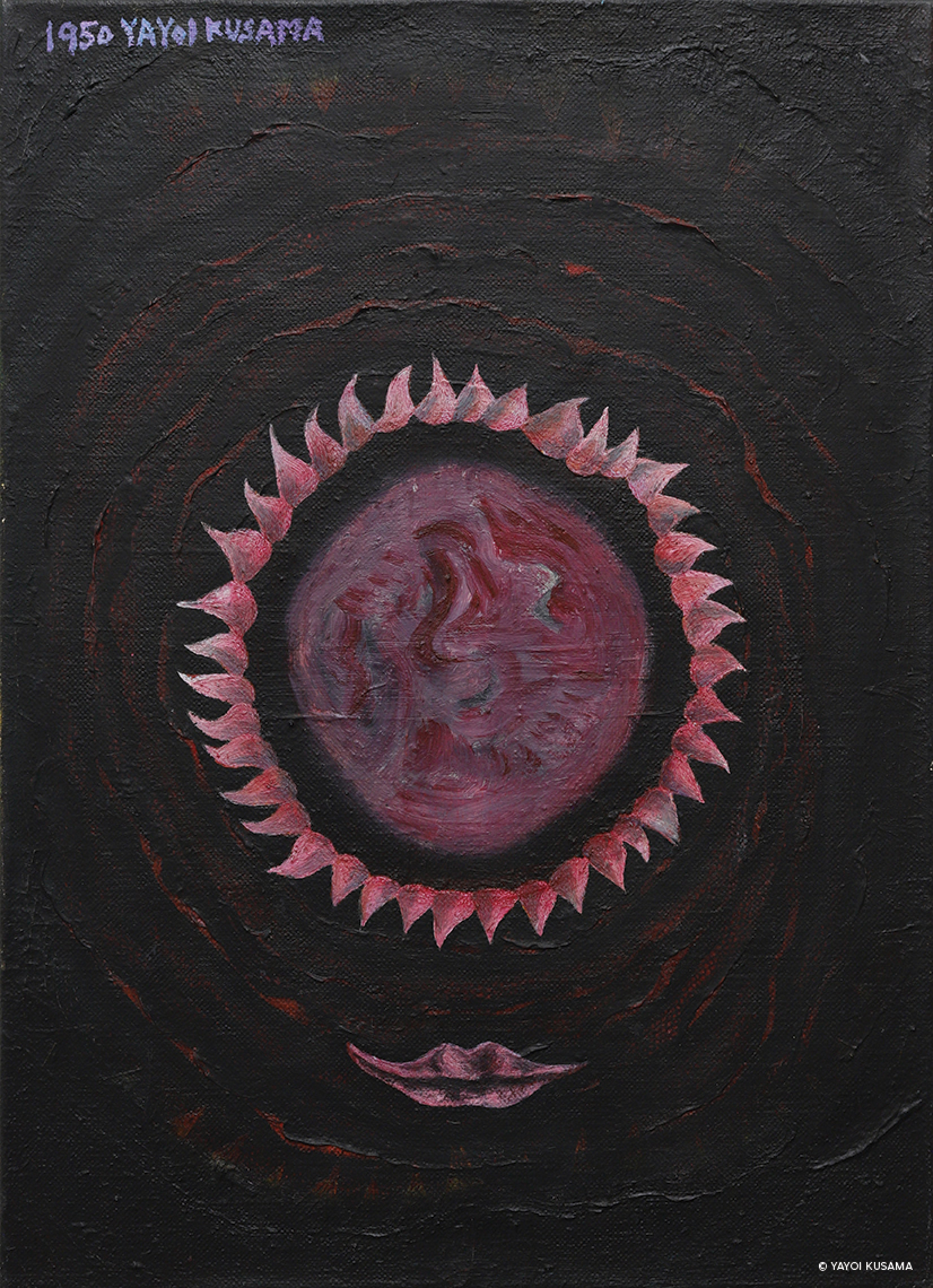 Death of Nerves (2022) is a large-scale installation that will be draped from the museum's ground floor to its bottom B2 level. A new "immersive environment" called Dots Obsession – Aspiring to Heaven's Love (2022), which includes one of Kusama's signature mirrored spaces, will be installed in the basement. And two new pumpkin sculptures will be placed in the main lobby.
There are practical considerations in choosing Kusama, Chong says.
"You have to think about what people want to see. We want to strike a balance between artists who are well-known and those who have not been recognised yet," he says.
The museum
, which is under enormous financial pressure, may be banking on Kusama's star power, as its honeymoon period with the Hong Kong public is about to end. From November 12, the day of the exhibition's opening, entry to the museum will no longer be free. General admission is priced as HK$120 for adults and full-price tickets for the Kusmaa special exhibition will cost HK$240.
For their money, visitors will learn about parts of Kusama's career that have been under-represented in previous exhibitions, Chong says.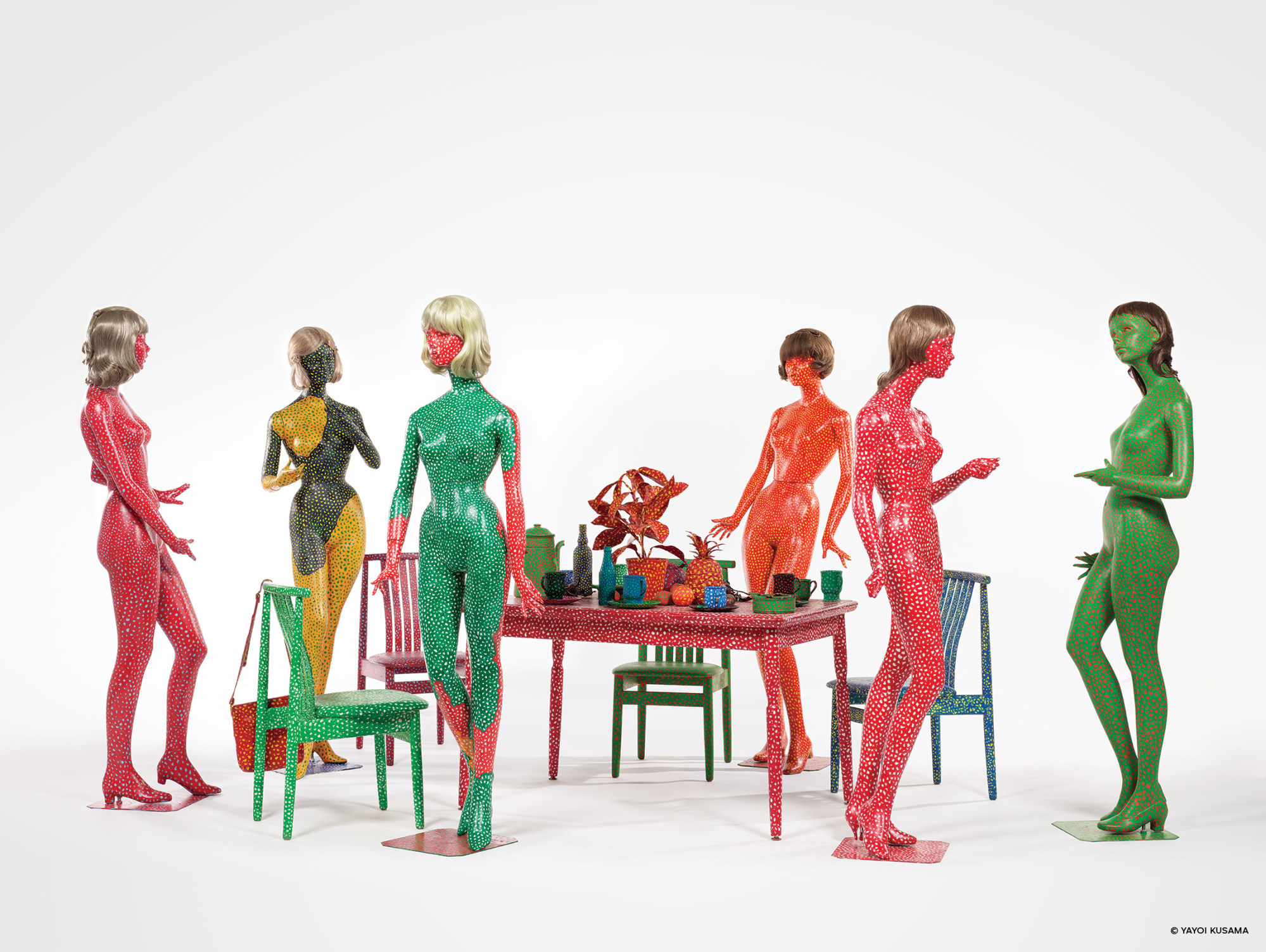 "Many exhibitions and publications overly emphasise her American years from 1957-73. She had incredible breakthroughs. The infinity paintings, for example, happened in the first four years of the New York period.
"But she was only 44 when she came back to Japan. It wasn't half-time yet. The rest of her life is not a postscript," he says.
In Japan, she went into depression, and then entered a period of recalibration and reinvention. She began writing avant garde fiction in the 1970s and 1980s, and was largely forgotten as an artist during the bubble economy years in Japan.
Then, in 1993, she represented Japan at the Venice Biennale and that brought her back to the international consciousness, Chong says.
And there's the extraordinary story of how she has lived with hallucinations and neurosis since she was young, checked herself into a private psychiatric institution in 1977 and just stayed there.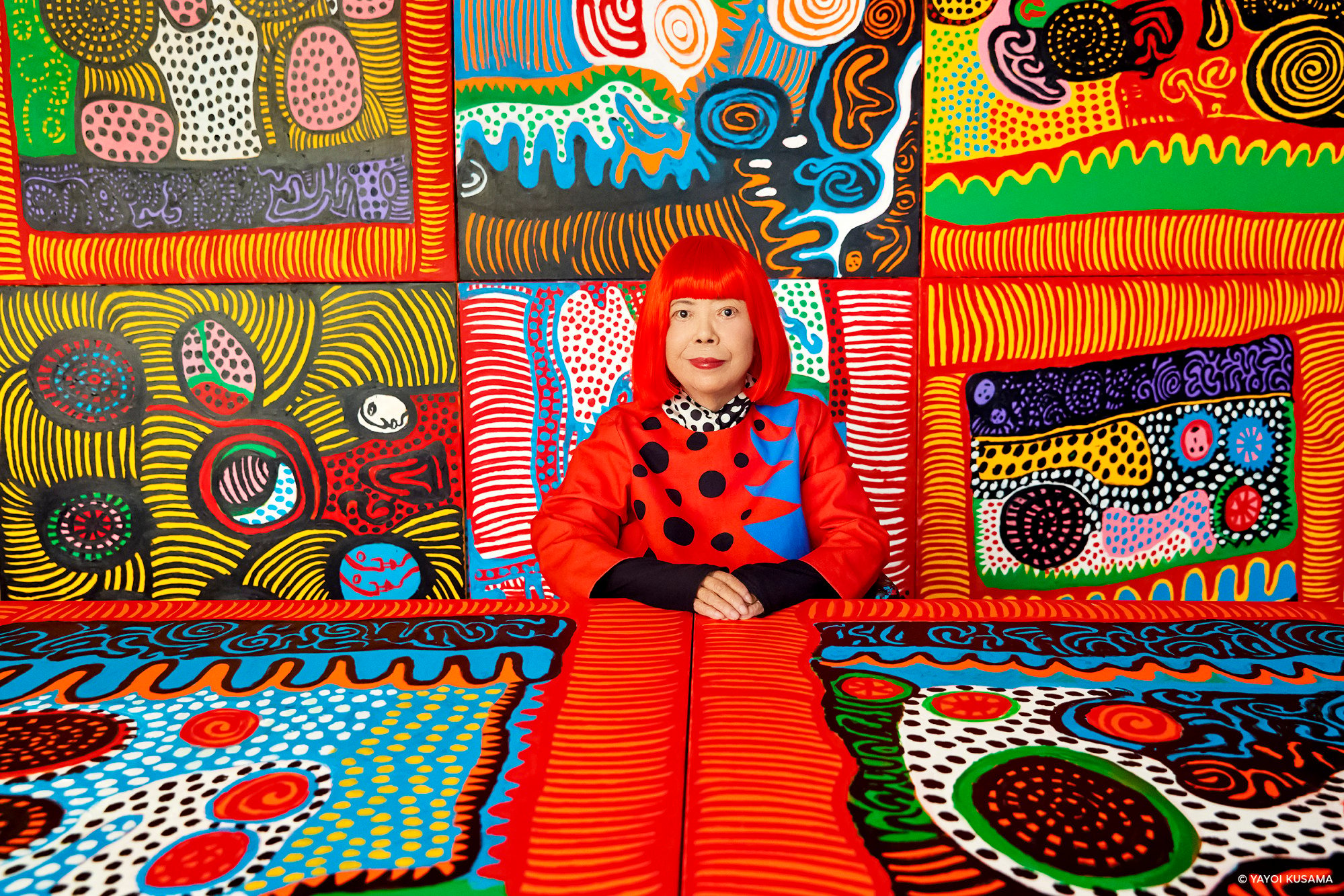 She is very much "a woman alone in the world" and with an irrepressible spirit, says Chong.
"She is very matter-of-fact about her mental condition and has been very clear about the way art is therapy for her. It is the way for her to survive.
"There's a renewed relevance to her candour because, post-pandemic, we are all thinking about mental health," says Chong.
The exhibition is not going to compare Kusama with so-called "outsider artists", a description applied throughout art history to artists marginalised by their unconventional background, or their physical or mental condition.
"She is the ultimate outsider and the ultimate insider!" says Chong. "We don't want to fetishise her outside-ness. She's driven and ambitious about her position in history. Not in a professional and careerist way – she simply demonstrates [it] through hard work and an unshakeable conviction in the groundbreaking character of her work," Chong says.
He adds: "Longevity is one thing. [But], more than any other artist we can think of living and working today, she really embodies an indefatigable spirit, a belief and a conviction that art renews, again and again, the will to live."
"Yayoi Kusama: 1945 to Now" will open at M+ on November 12 and continues until May 14, 2023.