Art
Get more with myNEWS
A personalised news feed of stories that matter to you
Learn more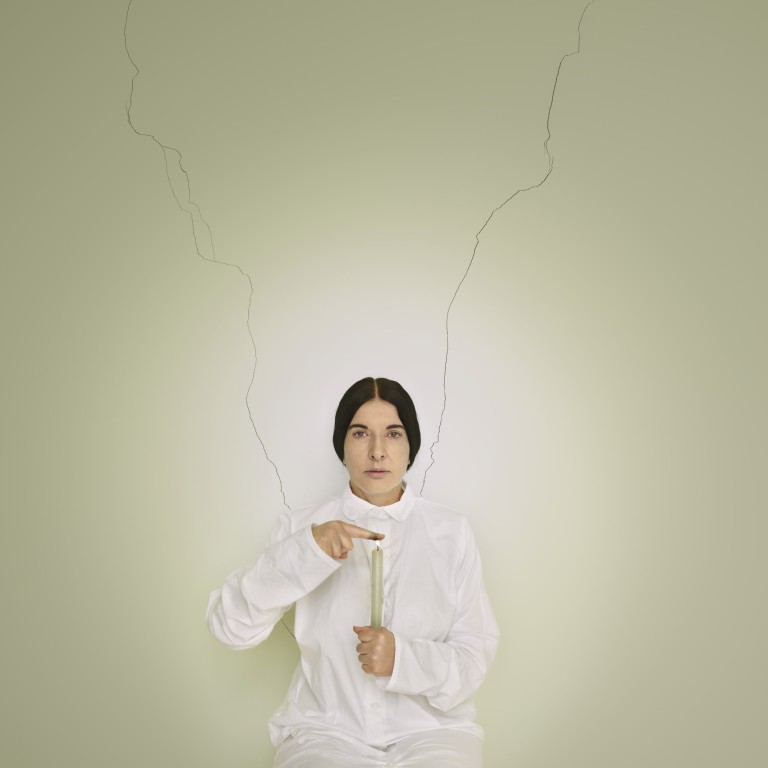 2 contemporary arts festivals in Thailand aim to draw cultural tourists to Bangkok
The Bangkok Art Biennale will feature artists including Antony Gormley, Marina Abramovic and Robert Mapplethorpe
Meanwhile, the Ghost 2565 art festival will see Hong Kong chef Sam Lui, Instagram's 'wannabe Wokstar', run a unique pop-up kitchen
At the heart of Ghost 2565, an upcoming art festival in Bangkok, the attraction is nothing as conventional as a drawing, painting or sculpture.
Instead, there will be a pop-up kitchen called Wendy's Wok World. It will be run by in-demand Hong Kong chef Sam Lui, better known by her alter-ego Wendy the "wannabe Wokstar", an Instagram sensation who is a champion of traditional Chinese wok cooking.
This performance-art-meets-restaurant event is just one of dozens of experimental cultural projects on the horizon in the Thai capital, where Ghost 2565 and the larger Bangkok Art Biennale (BAB) are both opening in October.
"Ghost 2565", which refers to the current year according to the Buddhist calendar, will run from October 12 to November 13. The triennial series was founded four years ago by artist Korakrit Arunanondchai and gallerist Akapol "Op" Sudasna to celebrate the under-represented art forms of video and performance art, with this year's edition originally scheduled for 2021, but delayed due to pandemic travel restrictions.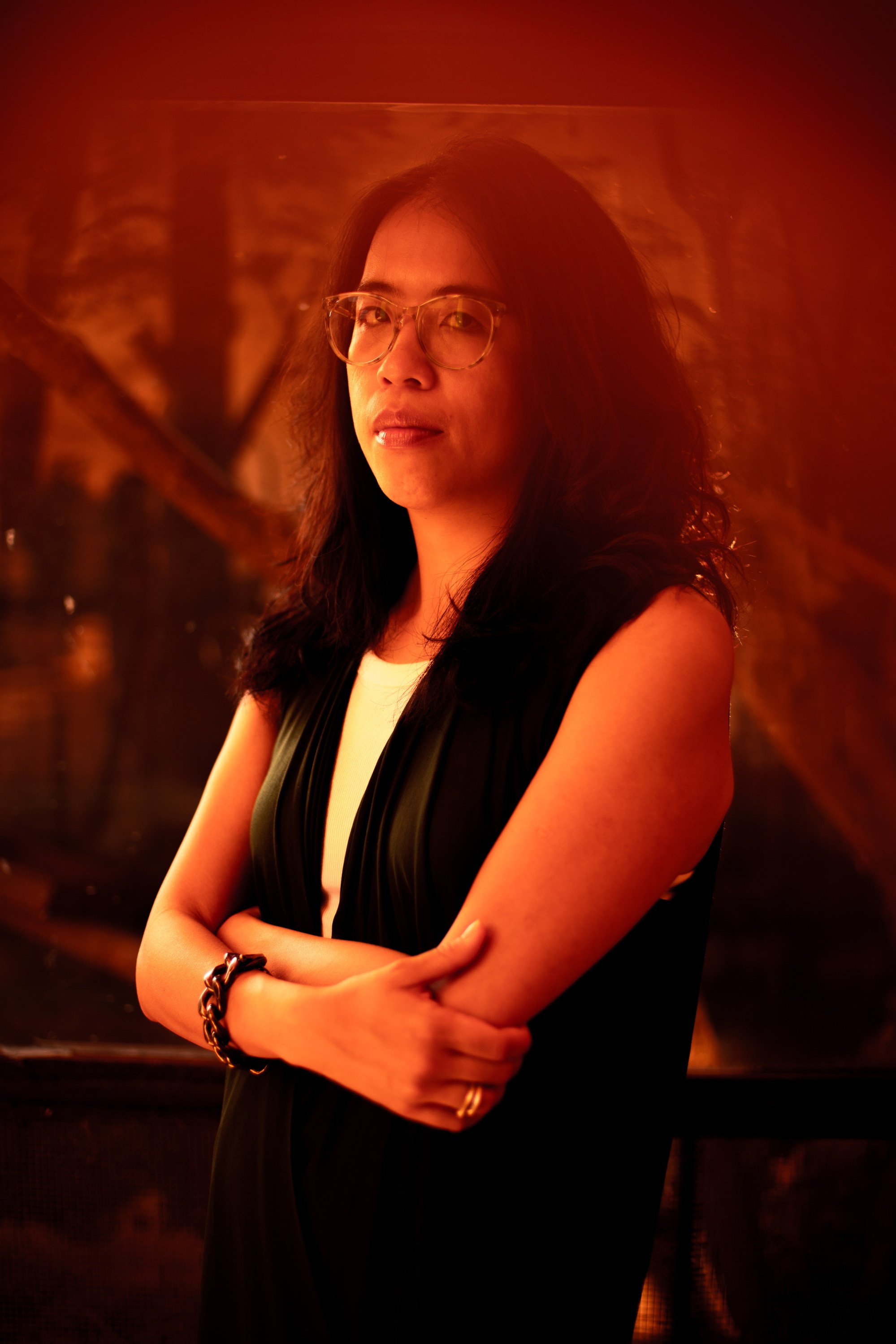 "I think Covid made me think more urgently about what it means to come together," says Christina Li, Ghost's curator this year. "If you watch a performance or watch a video installation, usually you're with other people. There is an excitement in being with your community."
Li is based in Hong Kong and Amsterdam and recently curated the Finnish pavilion at the
Venice Biennale
. She says Bangkok is her primary inspiration. She is fascinated by the waves of social, political and economic change that have shaped the city through the centuries, creating a patchwork metropolis that's home to hundreds of religious and ethnic groups.
"There are multiple narratives overlapping each other in Bangkok," says Li. "What stories are hidden? Who controls the narrative?"
Those questions underpin all the art on show at Ghost 2565, including a new performance from Thai artist Orawan Arunrak, who will lead a series of walks around Bangkok, and new videos by Thai directors Chantana Tiprachart and Tulapop Saenjaroen.
More than 10 international artists are also featured, including German filmmaker Hito Steyerl and London-based artist duo Revital Cohen & Tuur Van Balen, who are showing a video inside a 35-metre-wide geodesic dome.
"Although 'Ghost 2565' is a response to the context of Bangkok, I feel that the tensions explored are universal, so it was interesting to find resonances in works from other places," says Li.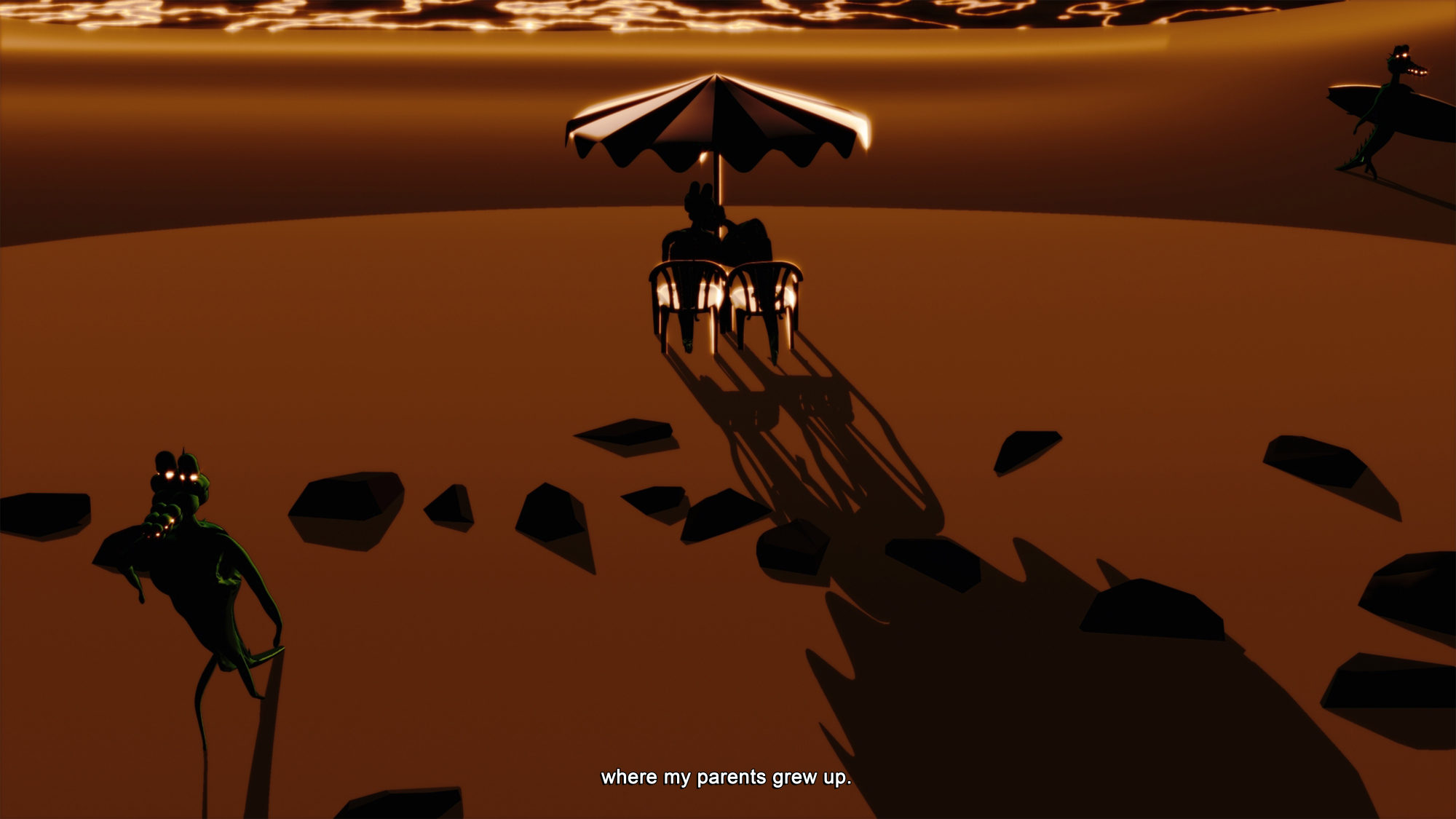 The four-month BAB will open a week after Ghost, on October 22. The biennial was established in 2018 in a bid to make Bangkok a top destination for cultural tourists and is part of a broader push to bring visitors back to the country.
"When people come to Bangkok, they don't just come and see BAB," says Apinan Poshyananda, BAB's chief executive and artistic director. "They come to enjoy themselves – gastronomy, entertainment, sun, sea, sand."
The large-scale event will feature the work of more than 70 artists from around the world, including big names such as British sculptor Antony Gormley and Serbian conceptual artist Marina Abramovic.
"People have been waiting for events for three years," says Poshyananda. "People want to enjoy themselves and people want experiences – they want their minds to be worked again. We have all been [closed] like clams."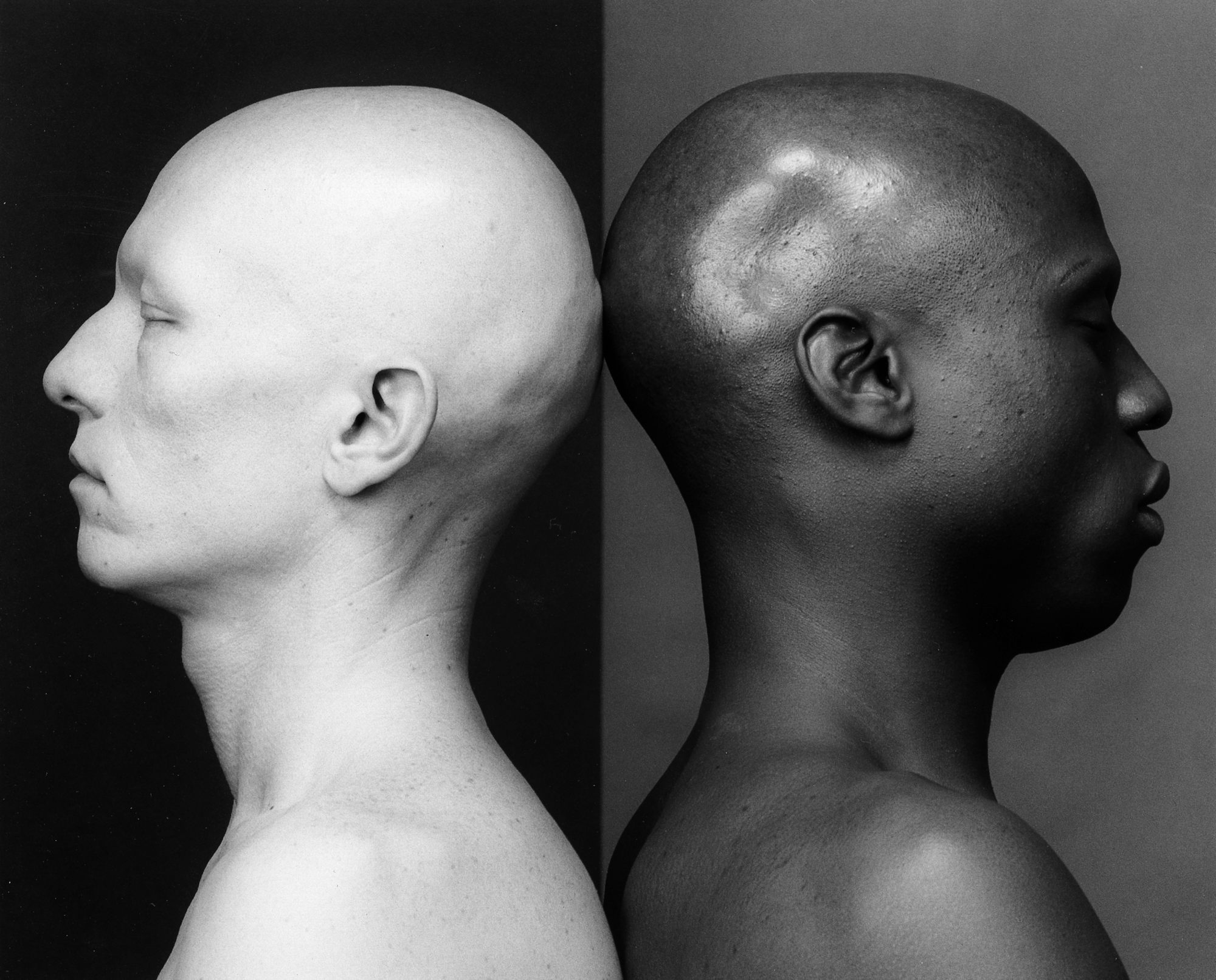 This year's edition of BAB, "Chaos: Calm", will include nine video works from Abramovic, some made in Thailand and Laos.
British duo Jake and Dinos Chapman, famous for their gleefully provocative and often grotesque art, are showing a series of disturbing prints and sculptures titled Disasters of War; and Japanese sculptor Chiharu Shiota is unveiling a new immersive installation made from her signature string, which she weaves into dense webs.
BAB is known for exhibiting contemporary art inside Buddhist temples (wats). For this edition, two new site-specific works by British sculptor Antony Gormley are being shown at Wat Pho, a towering temple on the banks of the Chao Praya River. Artworks will also be installed at Wat Arun and Wat Prayoon.
The biennale is also working with two new venues: JWD Art Space and the Queen Sirikit National Convention Centre. The latter is particularly interesting because, while BAB is running, the venue will also host the Asia-Pacific Economic Cooperation summit, an annual gathering of leaders from around the region.
Poshyananda hopes that the art on show will provide food for thought for the politicians and their advisers. Some of the art on show will explore topics such as "sustainability, development, pollution and climate change", says Poshyananda.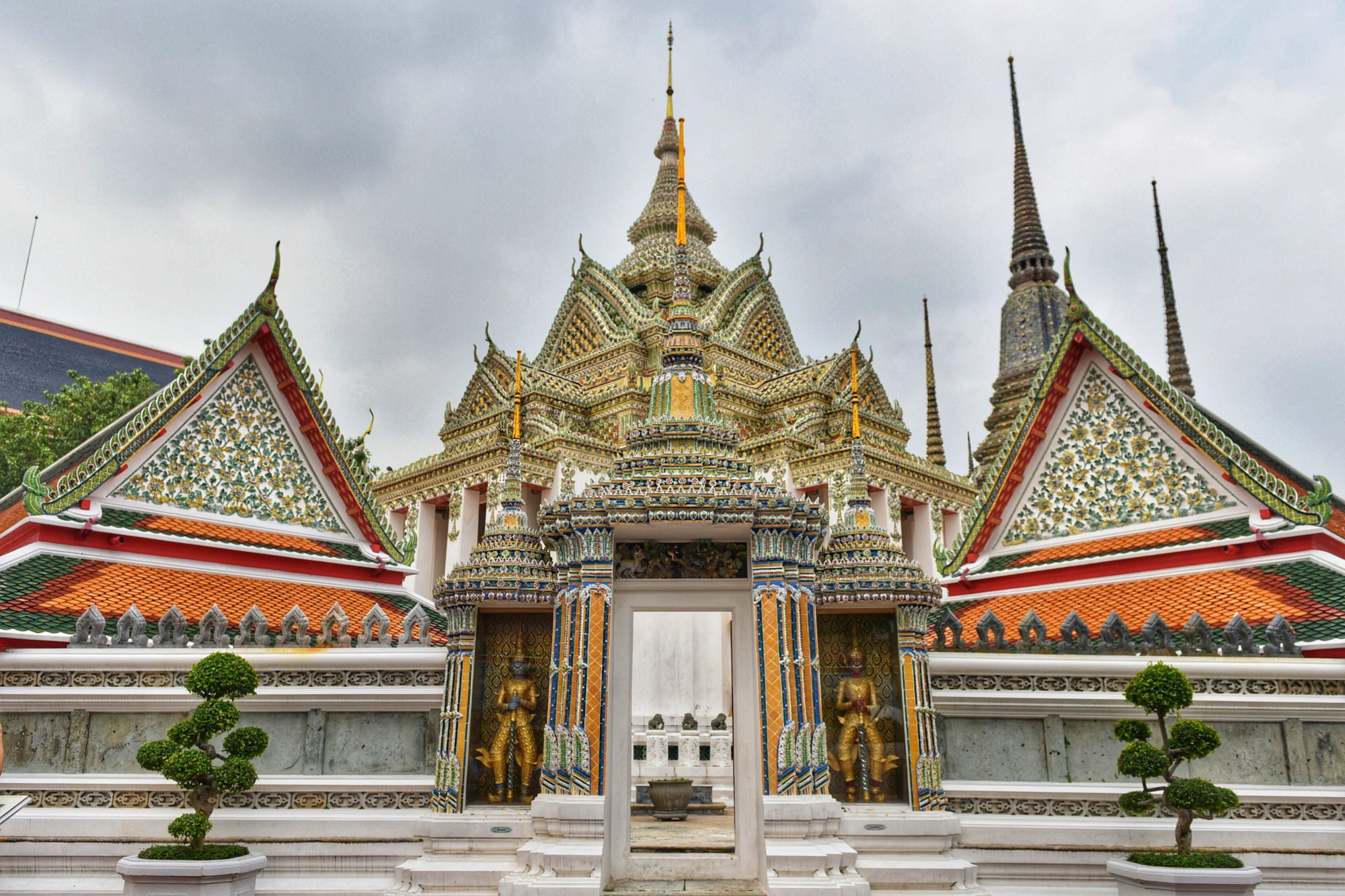 BAB's theme of "Chaos: Calm" is a response to the social and political turmoil unfolding around the world, including the ongoing Covid-19 pandemic,
the war in Ukraine
and the climate crisis.
Crackdowns by the police and military have largely ended these demonstrations, but Poshyananda says the movement is still inspiring some of the art produced in Thailand.
"Because the events are not on the streets so much as a couple of years ago, it doesn't mean that the ingrained ideas of young artists have declined," says Poshyananda. "Young artists have the ability to be subtle in terms of putting across messages [in their art]."
With its roster of international artists, BAB is not an examination of events in any one country, but a reflection on the forces affecting all of humankind.
Whether visitors are tourists or locals, Poshyananda hopes that BAB will make them think.
"I want people to go away with inquisitive minds," says Poshyananda. "They don't have to like it. They don't have to praise it. Dissatisfaction can also be creative."
"Ghost 2565: Live Without Dead Time", curated by Christina Li, will take place from October 12 to November 13 in venues around Bangkok.
"Bangkok Art Biennale 2022: Chaos: Calm" will take place from October 22 to February 23, 2023 at various locations across Bangkok and online.