Art
Get more with myNEWS
A personalised news feed of stories that matter to you
Learn more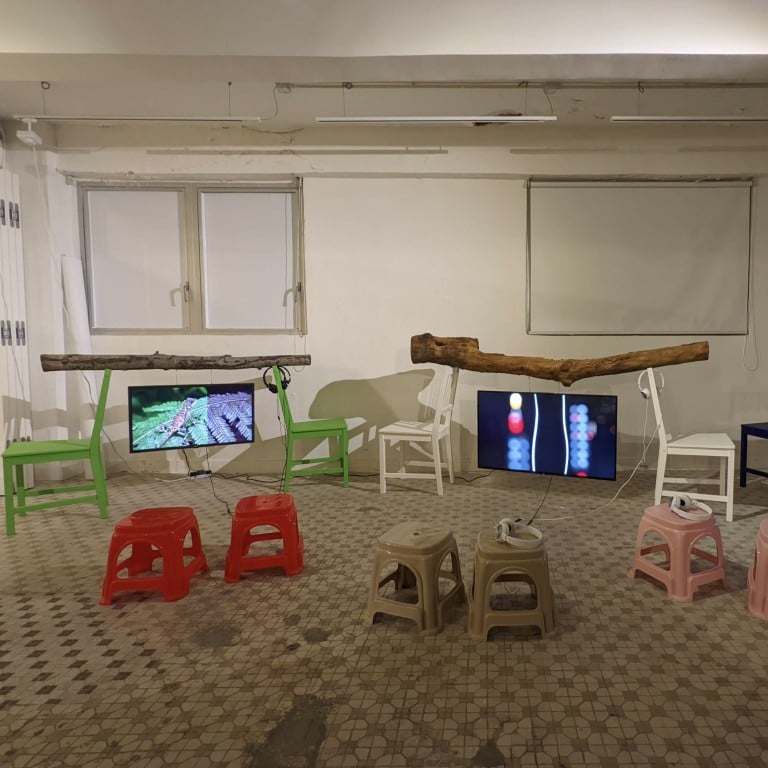 Hong Kong witchcraft-themed art exhibition looks at magic in modern world to overcome contemporary problems
'Witches Own Without (W.O.W.)' at Current Plans focuses on magic surrounding us in the modern world, from technology to female empowerment and beyond
The exhibition is part of a wider 'witch renaissance' in Hong Kong, that is giving young people a way to cope with recent political upheavals and the pandemic
The title of the latest exhibition at Current Plans, an art space in the Kowloon neighbourhood of Sham Shui Po, might cause some confusion. "Witches Own Without (W.O.W.)" was chosen on purpose for its ambiguity and is intended as an incomplete sentence for participants to fill in on their own.
But what does it mean to hold an exhibition about witches?
Curated by Wong Kit-yi, Eunice Tsang and Lok Wong, "Witches Own Without" does not, in fact, feature any stereotypical witch imagery – there are no broomsticks or pointed black hats to be found.
Rather, the artworks allude to the presence of, and need for, magic in different aspects of contemporary life – technology, productivity and labour, for example.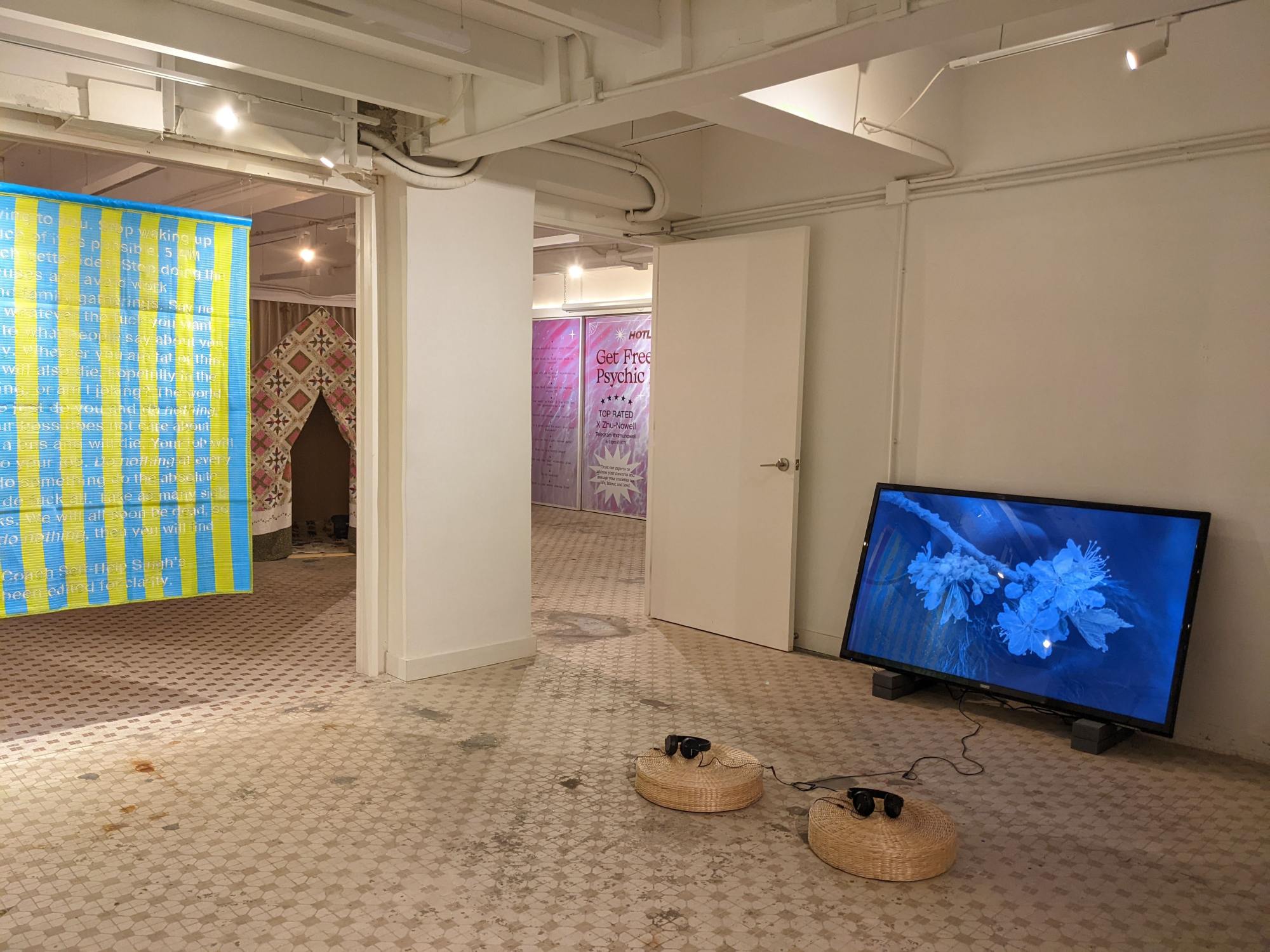 The exhibition looks to witchcraft for ideas on how we can cope with 21st-century problems, rather than actual representations of witches and their traditions, Tsang, who is Current Plans' founder, explains.
"Can we take from [witchcraft] ideas of how to set up our own systems, how to set up our own beliefs, how to deal with the frustrations of contemporary society?" she asks.
The exhibition is the result of a year's worth of Zoom calls, with works from over 15 local and overseas participants. Not all of them are traditional artists – some are writers and curators who are creating art for the first time.
"In Hong Kong, we always say 'crossover' when you, for example, work with a musician, and then with a painter. It seems like there's a big river that you have to jump across. But actually, everything is linked," says Tsang.
"With this space, what I've been trying to do – and I think the show is a manifestation of that – is to put different people together, connecting them with one big open question, and then sharing knowledge, sharing methodologies, research. Then everything comes together."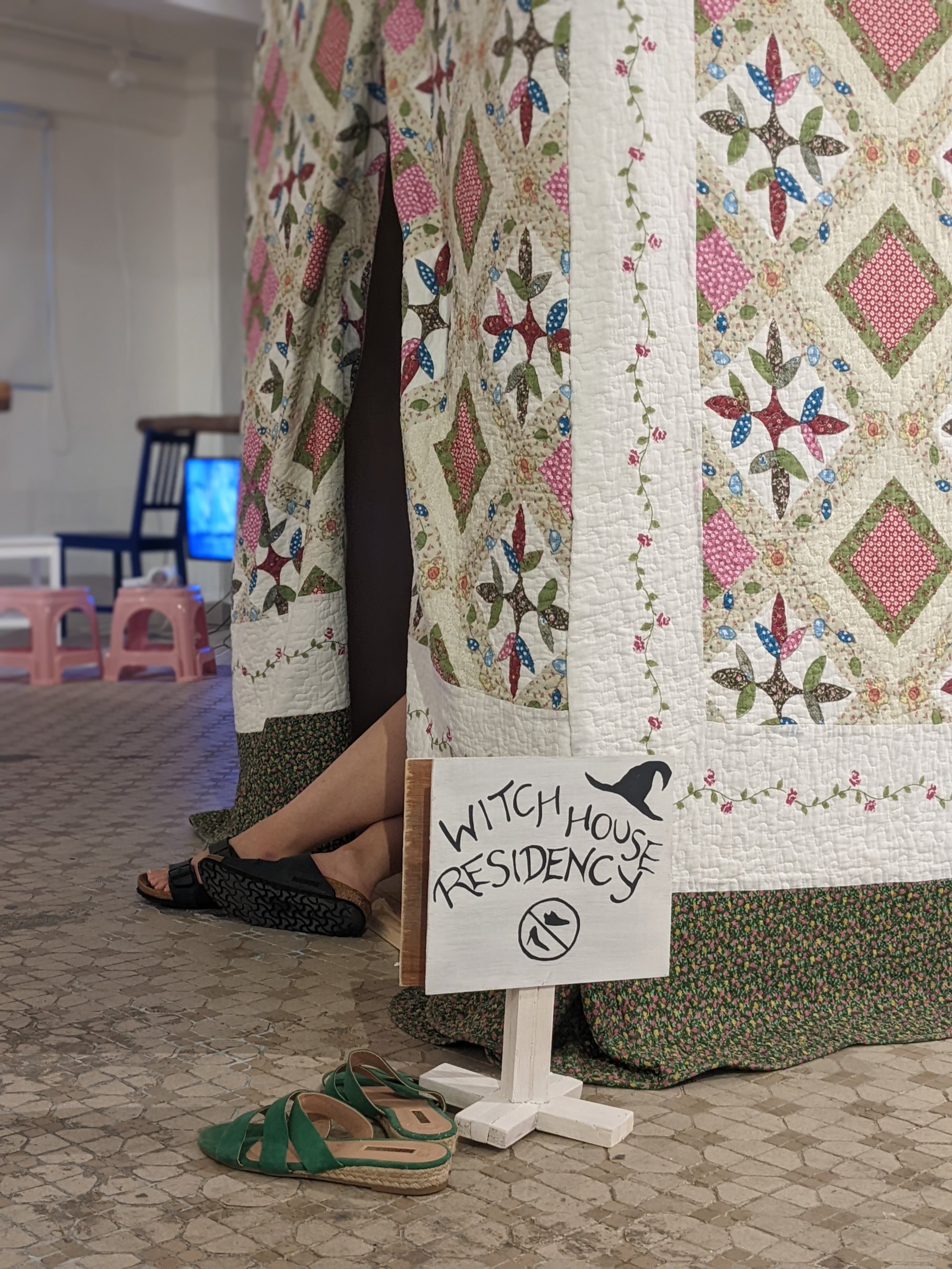 The first piece visitors to the exhibition will see upon entering is Ysabelle Cheung's
Witch House Residency
(2022). Cheung, who is a writer as well as a
gallerist
, has put together a fort-like space inspired by the idea of writers residencies – retreats that writers and poets attend to focus exclusively on their work – but without the sense of exclusivity that often comes with them.
This "witch house" allows for imagination to roam freely, as a place where visitors can choose to read, write or even take a nap.
The stereotypical imagery of witches is that they are often alone, Tsang explains. "If you think of it from another point of view, it's a woman finding refuge in herself or finding a space for herself, hence why Ysabelle built the hut here."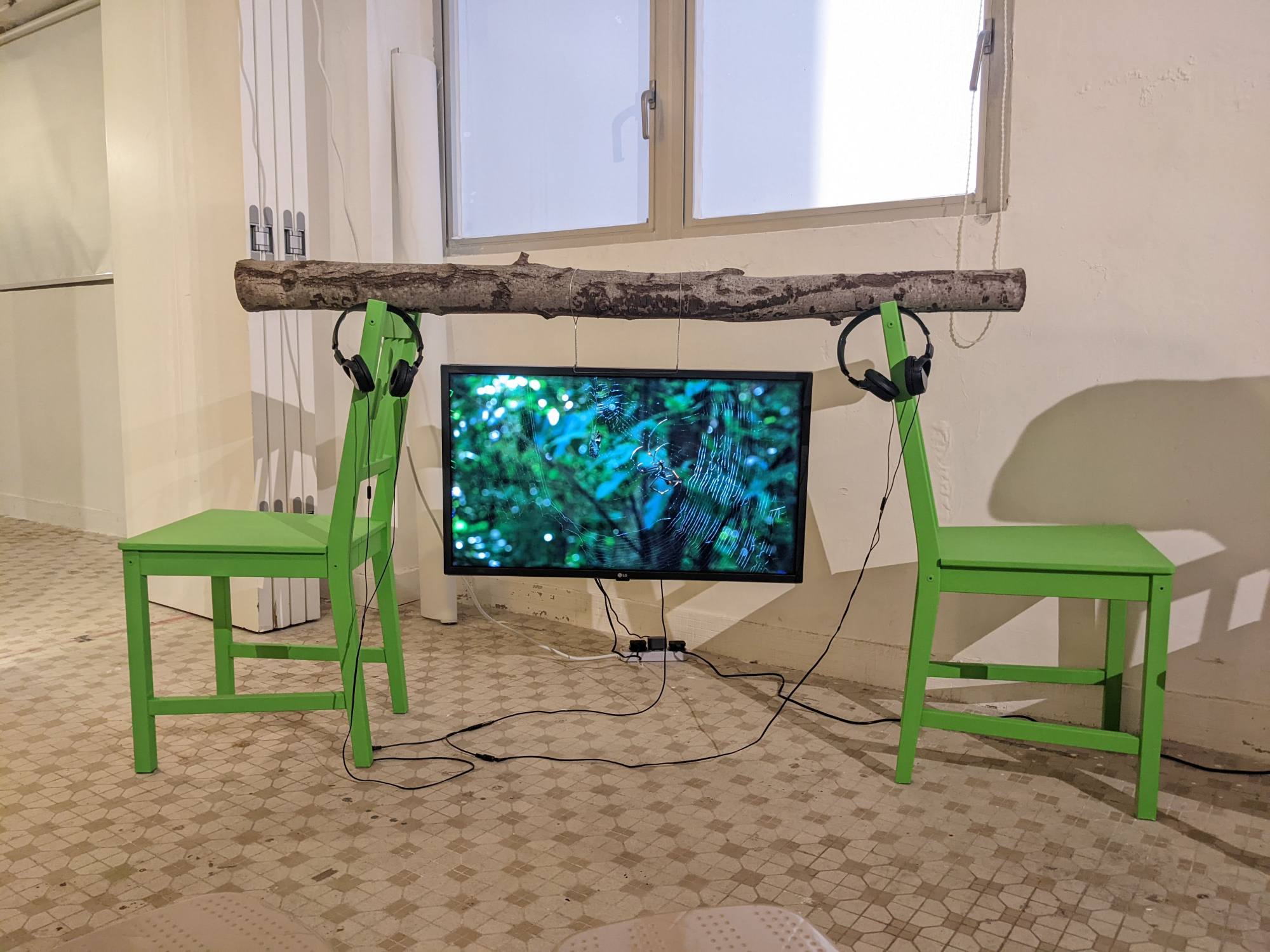 Artist duo Eteam (Franziska Lamprecht and Hajoe Moderegger) have created Our Non-Understanding of Everything (2022), which consists of three video installations examining our relationship with technology. The screens, dangling from tree trucks, display iPhones positioned amid rocks and leaves.
"Maybe the digital world is a kind of sorcery as well," Tsang says.
Other works include Wong Binghao and X Zhu-Nowell's Hotlines (2022) – a wall display that delineates a "free psychic reading" and Telegram contacts through which visitors can directly converse with Wong and Zhu-Nowell on the encrypted social media platform.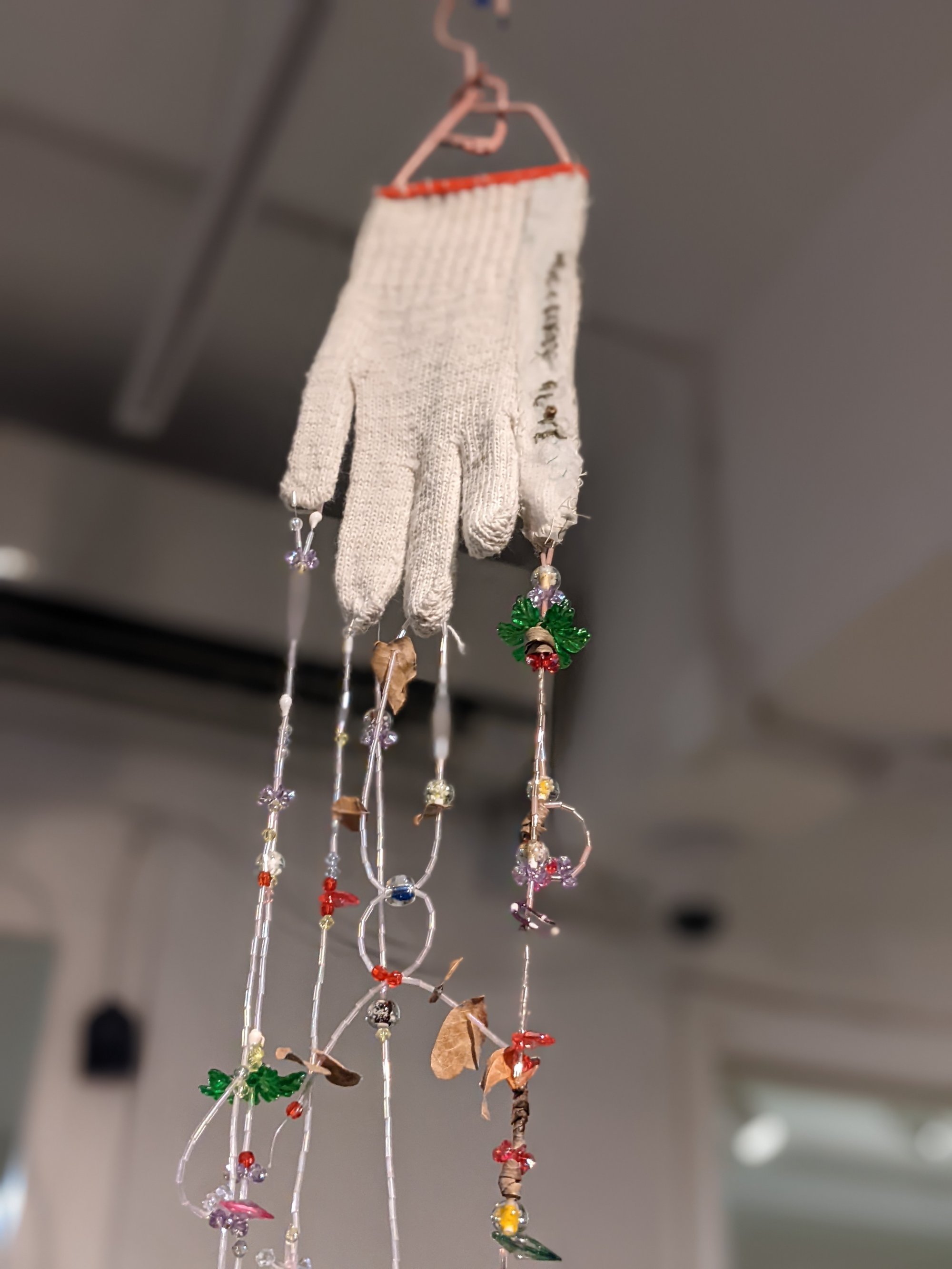 Other artists and writers participating in the show – which includes online performances and workshops – include Mirwan Andan, S. Yi Yao Chao, Olivia Chow, Christopher K. Ho, Peng Ke, Vivian Qin Xiaoshi, Qu Chang, Studio Hik, Wang Tuo and the group Pararailing (Shao Jie, Xu Sixing, Ye Xuecan).
Witchcraft seems to be a popular theme for artists in Hong Kong today. This summer, curator Kobe Ko and nine female artists held an exhibition called "In the Name of Scientific Witchery", at the Hong Kong Museum of Medical Sciences, to challenge scientific rationalism and the persecution of unauthorised knowledge.
October's premiere of "
Somnium
", a multimedia opera, at the HKICC Lee Shau Kee School of Creativity in Kowloon City, also blurs the line between science and witchcraft.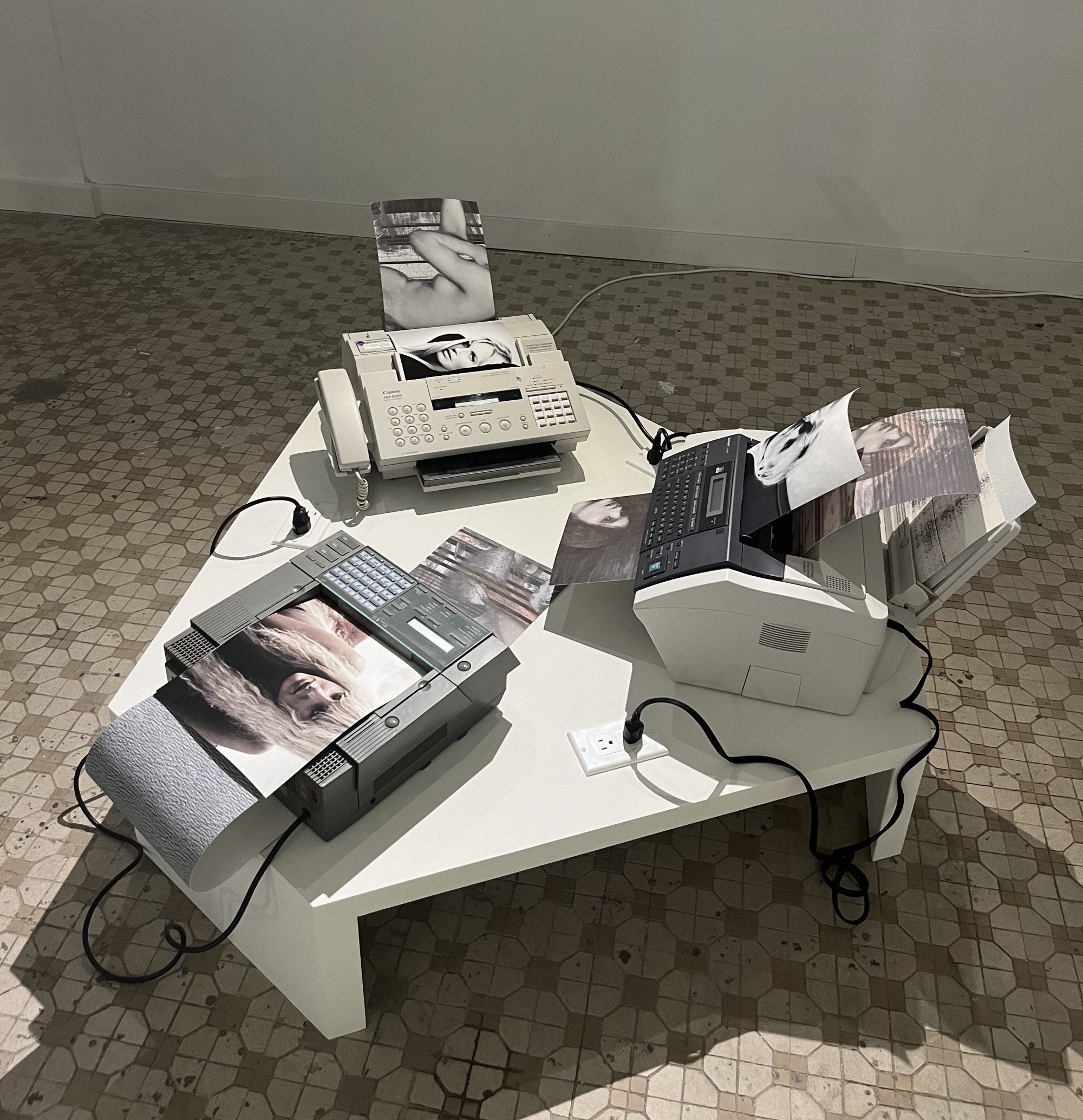 "We are currently in the midst of a witch renaissance here in Hong Kong," say the "Witches Own Without" curators, who point to an increase in the number of "New Age" practitioners who draw heavily from witchcraft.
Perhaps it is a way for young people to cope with all the political upheaval as well as the pandemic, or an alternative route to knowledge, freed from conventional hierarchies.
At the end of the day, the art on show will hopefully open up more ways to question the world, to share resources, and "to witch", Tsang says.
"Witches Own Without (W.O.W.)", Current Plans, 2/F, 13 Wong Chuk St, Sham Shui Po, 1pm-7pm, Fri-Sun. Until November 6.