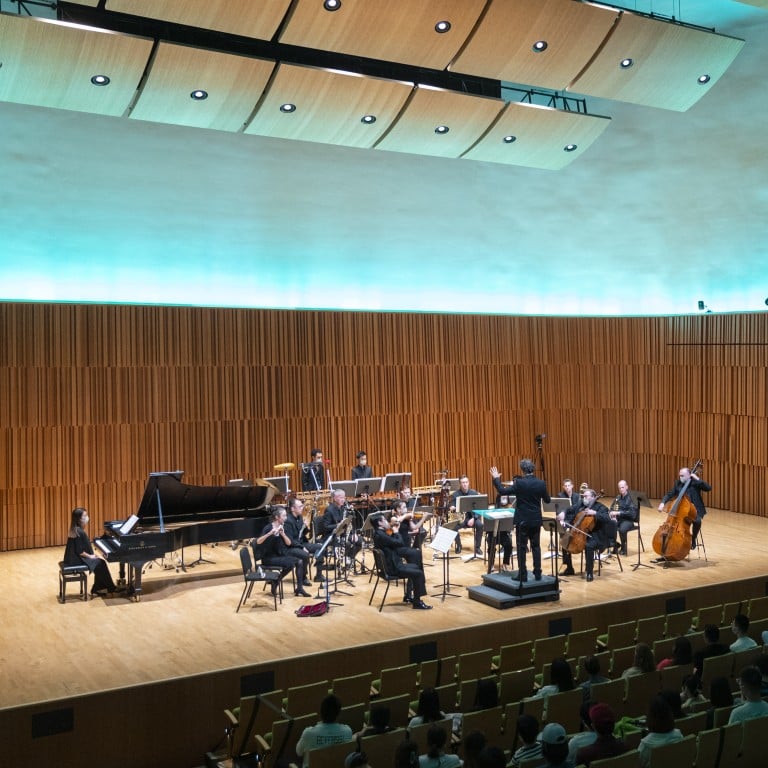 Review

|
Virtuoso chamber music playing by HK Phil principals benefits from pitch-perfect acoustics of HKUST's new Shaw Auditorium
Dutch conductor Peter Biloen drew top-notch playing from Hong Kong Philharmonic principals in an adventurous programme of chamber music
The acoustics in HKUST's Shaw Auditorium picked up every detail of works including the world premiere of resident composer Ilari Kaila's The Underwater Folk
Regular concertgoers are used to certain programming conventions, such as an overture, concerto and symphony played in that order.
But for those who headed to HKUST's Shaw Auditorium on Sunday September 25 for a particularly adventurous line-up of music, the opening concert of this year's Cosmopolis Festival, at the university campus in Clear Water Bay, Kowloon, Hong Kong, rewarded them in spades.
There were top-notch performances by Hong Kong Philharmonic Orchestra musicians, an Asian premiere, a world premiere, and works by Honegger and Wagner, all directed with dexterity by Dutch conductor Peter Biloen.
The demands that this heavy dose of the unfamiliar placed on listeners paled in comparison to the virtuosic challenges that confronted Biloen and the HK Phil musicians.
New York-born Augusta Read Thomas' Dance Mobile, which received its first performance in Asia, is a fabulously whimsical composition consisting of three skittish dances that bounce with rhythmic spontaneity.
As implied by the title, sounds are in suspension, like three-dimensional hanging artworks, the music bobbling about freely and never standing still for a moment. These dances were highly effective in the lively acoustic of the Shaw Auditorium, where the audience hears every detail.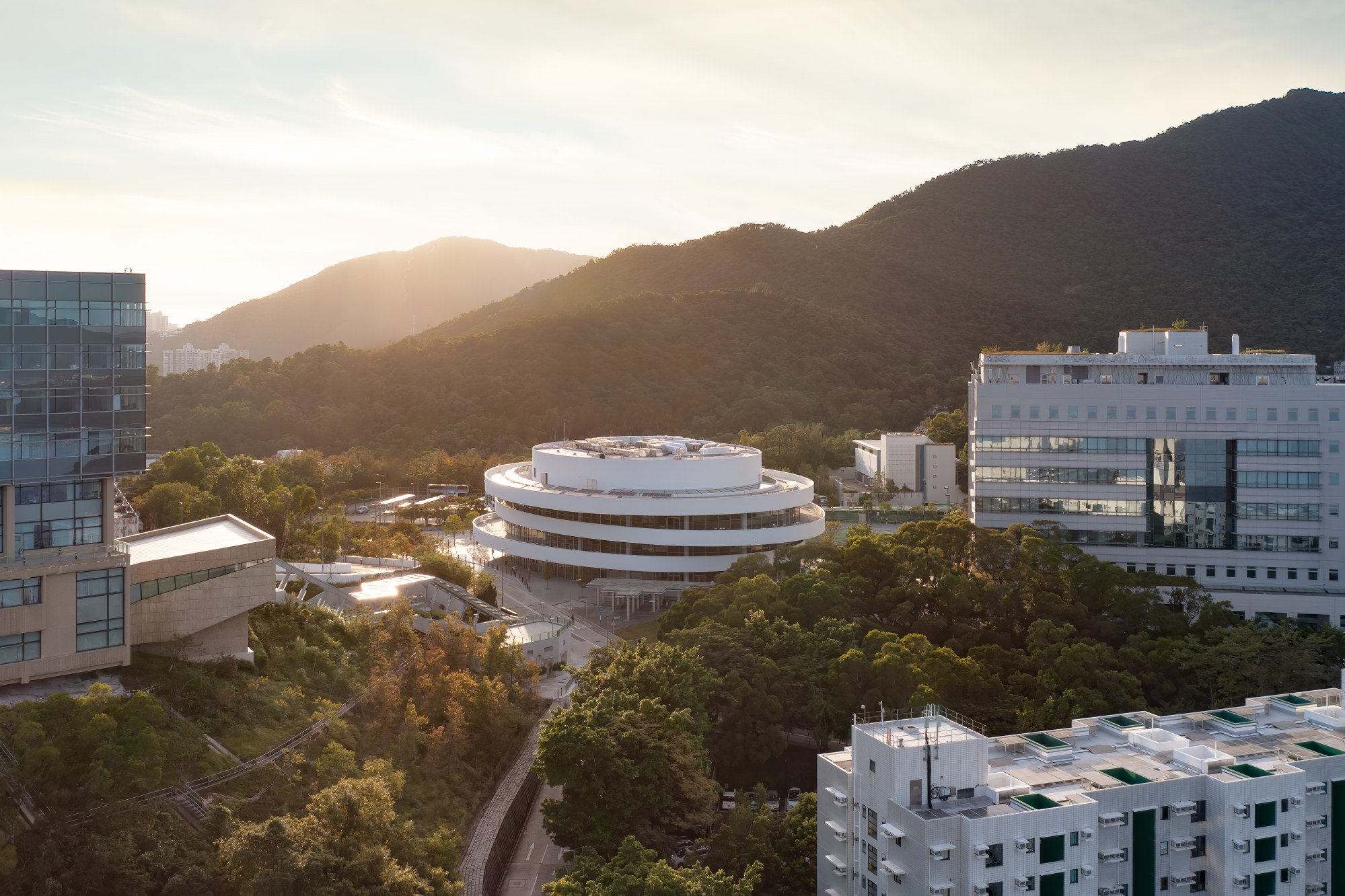 Biloen showed an affinity with the score that, in turn, produced confident and precise entries from all players. The ever-changing rhythmic fragments were executed playfully, the string pizzicato was spot on throughout, and both percussionists Aziz D. Barnard Luce and Samuel Chan showed great agility to produce a fabulous array of effects.
It was a challenge for sure, but Biloen and the HK Phil players clearly had as much fun performing Dance Mobile as Read Thomas would doubtless have had composing it.
On a side note: if this work is "to be performed with dancers when feasible", as specified in Read Thomas' programme notes, a future collaboration with Hong Kong dancers would surely be a treat.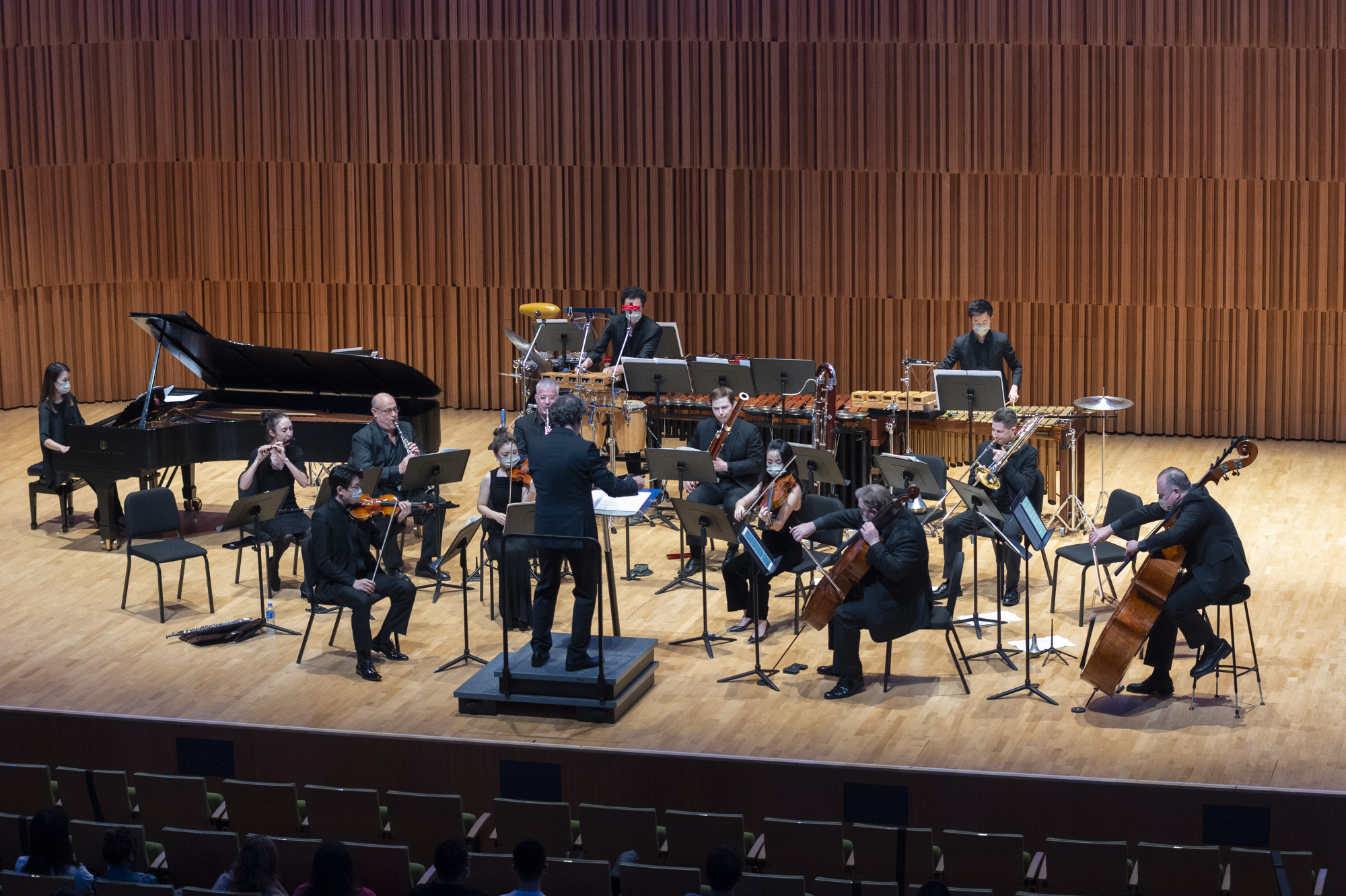 In contrast to Dance Mobile, a far more calming sound palette was employed in Veden väki (The Underwater Folk) by Finnish-American composer – and composer-in-residence at HKUST – Ilari Kaila.
Receiving its first performance on Sunday, this colourful work evokes images of supernatural undersea creatures as seen by a mermaid – the central figure of an as yet unfinished children's opera being co-written by Kaila.
Often shrouded in mystery and with pulsating undertones, the music sparkled under the tender treatment of Biloen and the ensemble.
Megan Sterling's haunting flute solo was dreamlike as it unfolded and the finely executed shifts in rhythms throughout were poignant and impressive. The resonance of the auditorium may well have lent an extra whiff of mystery to the instrumental overtones, as did the rumbling of Richard Bamping's cello and George Lomdaridze's double bass – to the point where stage vibrations were felt in the audience.
In hindsight, a switch in the order in which the evening's works was performed compared with the printed programme was a smart move.
Swiss composer Arthur Honegger's symphonic poem Pastorale d'été (Summer Pastoral) opened the concert almost as one carefully opens the bedroom curtains to let in the morning sun.
The composer's inscription "I have embraced the summer dawn" (the words of French poet Arthur Rimbaud) reinforces that very sentiment. Although Biloen and the ensemble were successful in evoking a meditative early atmosphere in the Swiss Alps, some odd balance issues disturbed early on.
The yearning in the horn playing from Lin Jiang and the heartfelt lyricism from oboist Michael Wilson set a lovely alpine scene. The fine and silky-toned sound from violinists Anders Hui and Zhao Yingna and violist Li Jiali was initially overwhelmed by strong woodwind playing and an excessive underlying rumble from the cello and double bass combination (the same effect produced in Kaila's Veden väki worked much better).
Where blissful peace prevailed in the Pastorale, intimate warmth in the HK Phil's chamber playing was at its most glorious and blossomed fully in the final work, Richard Wagner's stand-alone composition (and birthday present to his wife, Cosima) Siegfried Idyll.
The ensemble, here in Wagner's original one-per-part scoring aside from the two horns and two clarinets – gave a rendition of brilliant clarity in the seemingly made-to-measure Shaw Auditorium space.
Much of the playing pulsated with great passion, none more so than Hui's on the violin, with his sonorous tone by turns full, warm and delicate in the solo passages.
As far as adventurous programming goes, this is a reminder that we should have more, please! It was a challenge that brought much musical enrichment.
"Hong Kong Philharmonic: A Chamber Orchestra Concert", Main Hall, Shaw Auditorium. Reviewed: Sept. 25, 2022. The concert was part of the Cosmopolis Festival at the Hong Kong University of Science and Technology, which runs until Nov. 10, 2022. For details and free reservation, visit https://cosmopolisfestival.hkust.edu.hk/home