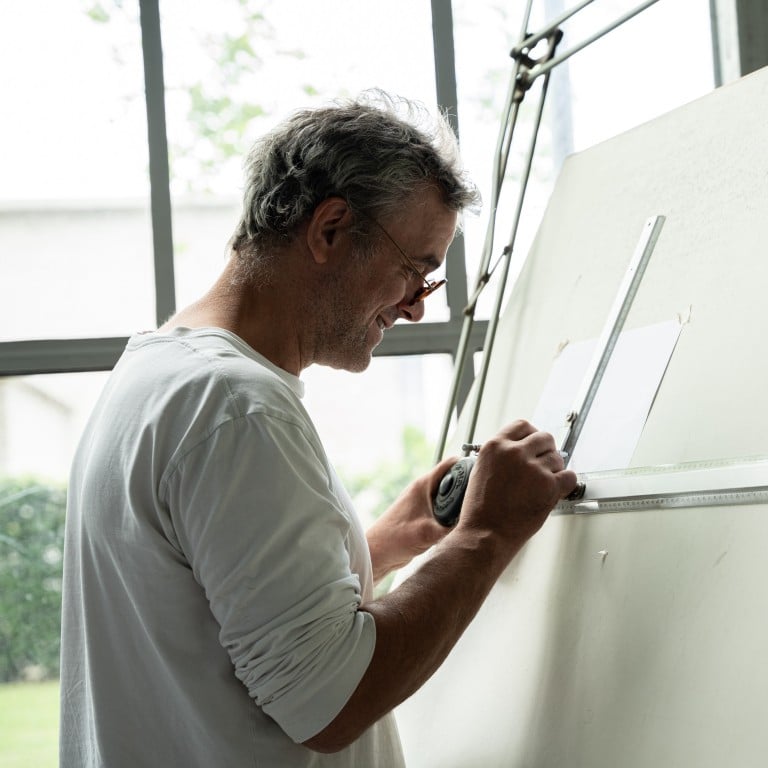 High-end furniture made from used materials a sustainable success story for Dutch designer – but it took time for people to buy the idea of sitting on scrap
Piet Hein Eek has designed everything from tables and stools to a hotel, in a way that champions the use of 'waste'; he's even worked on a product line for Ikea
Featuring at this year's Knowledge of Design Week in Hong Kong, he reveals what goes into his high-end works, and how acceptance in his field didn't come easily
It's perhaps fitting that Piet Hein Eek lives in recycled space. In a corner of an old light factory he moved into in 2010, the Dutch industrial designer and scrap-shifting craftsman has built what he jokes is "Eindhoven's smallest home".
He says that, at just 45 square metres (480 sq ft), the three-storey dwelling provides not only a place to sleep but also areas to cook and entertain.
In addition to a kitchen – which doubles as a corridor – the tiny house is equipped with a movable table that seats 12 people.
"It's like a huge caravan, actually. I love it," he says, grinning.
Eek's new abode allows him to reach his desk from home in under five minutes – depending on which door he uses. The set-up makes complete sense considering that his has been a career built on waste, and how not to squander it. Time is also precious.
About 30 years ago Eek began with unique, high-end pieces of furniture he made mostly from salvaged timber.
The Dutchman will feature at this year's Knowledge of Design Week – an annual event held in Hong Kong that brings together local and international designers to share learning about the issues of the day – where he will discuss his designs, including innumerable pieces of homeware, buildings, and now an eponymous hotel.
The boutique lodgings – which started accepting guests a year ago after Covid-19 scuppered an earlier opening – form part of the 10,000-square-metre factory, with a workshop, gallery and shop all under one roof.
The hotel – and restaurant that came before it – turns casual customers into overnight guests in "the world of Piet Hein Eek".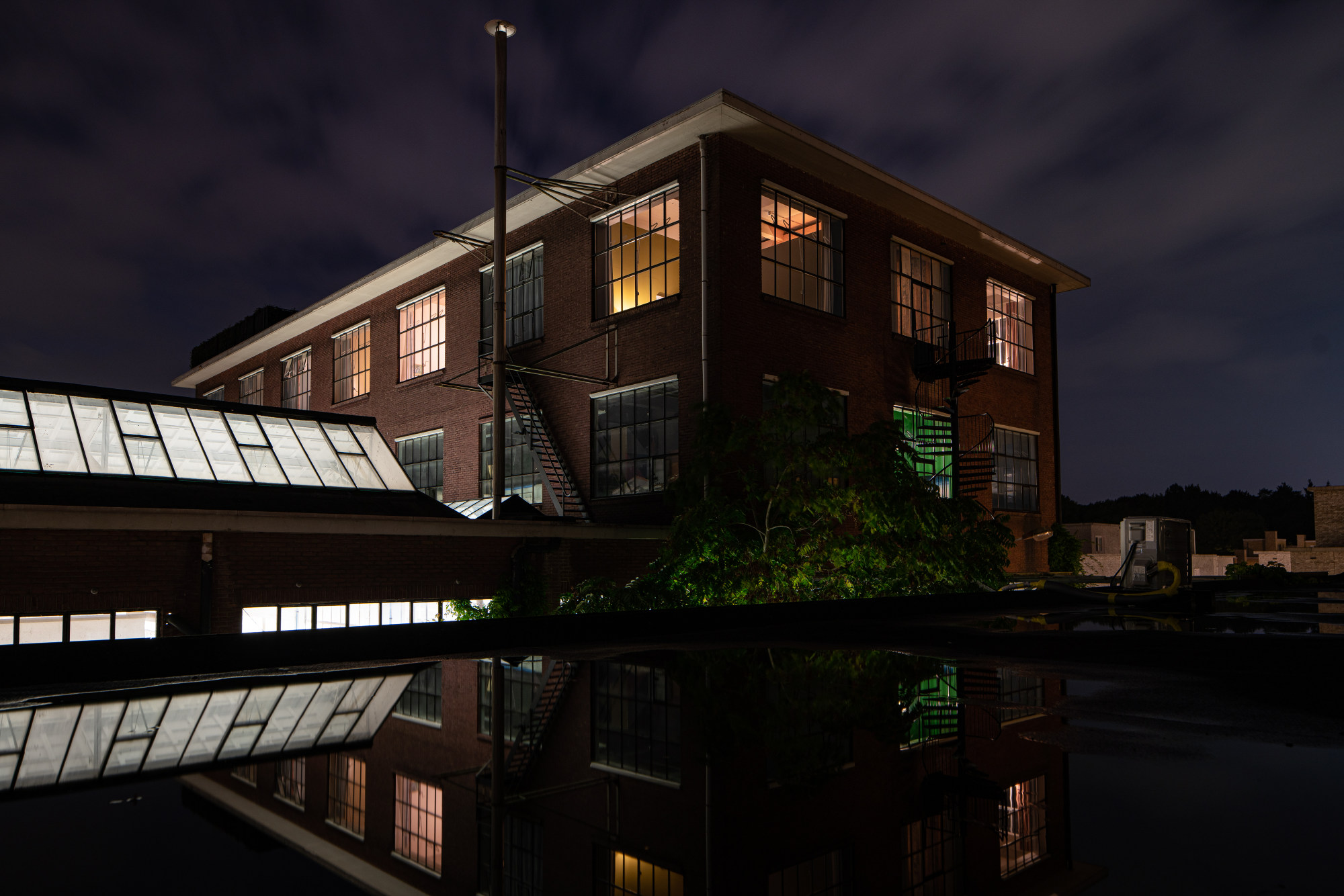 Not surprisingly, the 13 rooms – priced from €135 (US$130) to €165 a night – are simple and distinct. Each room contains works by one particular artist, many of them Dutch.
In Eek's room (Room 10), jagged plank ends are stacked high on one wall, highlighting the timber's cupped, crooked charm.
Little seems forced or over the top, which broadly describes his general aesthetic and eco-sensitive approach to design – think of Japan's wabi-sabi beauty-in-imperfection ideals mixed with industrial grit and an appreciation for the worn.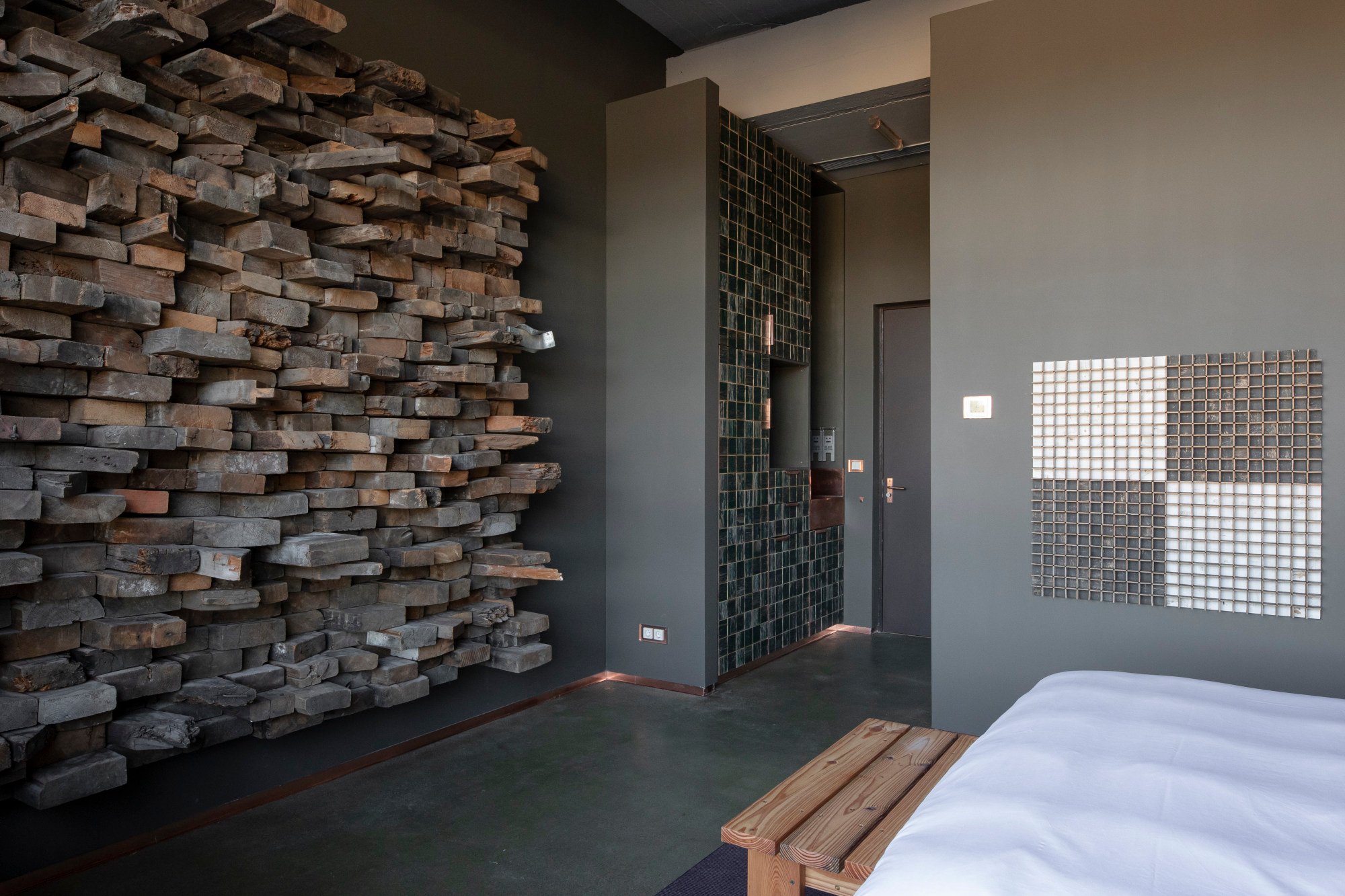 Although popular these days, his work took time to be appreciated in the early 1990s because it was "avant-gardistic".
Another reason was the difficulty some consumers had in accepting that products made from scrap could be more expensive than their mass-produced, unblemished counterparts.
Labour increases the cost, the designer explains, pointing to the craftsmanship involved, and adding that all the wood used in his factory comes from buildings that have been demolished.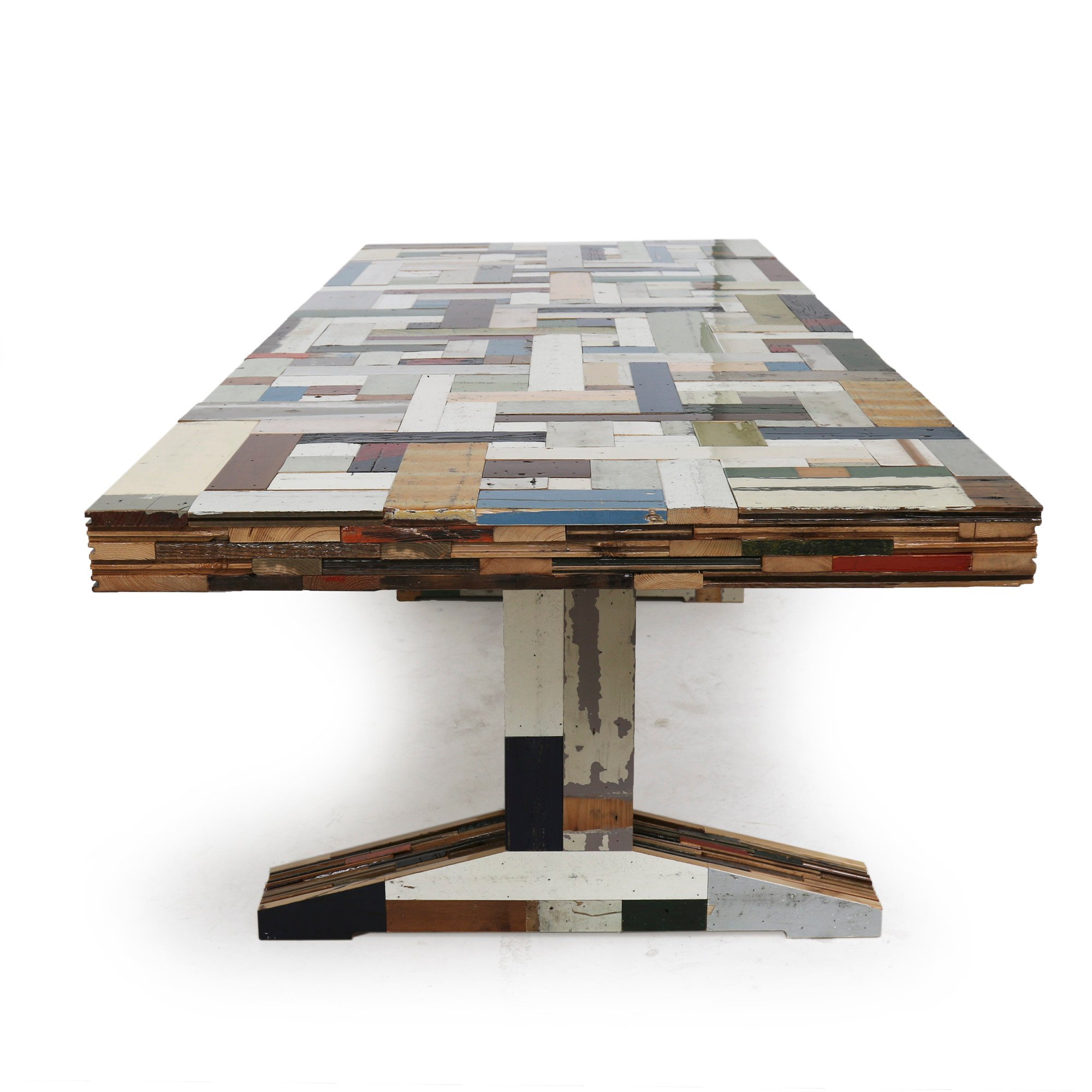 Thankfully, the Dutch have a culture of recycling construction materials, and commonly build with wood, so "there is a continuous amount of scrap material – old wood and old steel".
The idea of making "serial unique products" – from large quantities of wood rich in history – had legs, Eek discovered, and variability added to, rather than diminished, their appeal. Creating "frames" on which he combined materials uniform in all but colour, texture and size became "a very important part of the way we produce," he says.
Owing in part to the unpredictability of the materials, however, Eek continues to produce and sell in small quantities (stools and chairs are made in batches of 50). And, because it is rare that he'll have a table in stock – such is the demand for his work – "Every table we make is customised, whether it's for somebody in Japan, China or the UK."
Ross Urwin, now based in Australia, remembers introducing Eek to Lane Crawford's customers upon joining the Hong Kong company in 2007.
Urwin also worked with him to design one of his famous patchwork-style wooden tables for the company's boardroom in Wong Chuk Hang, in the south of the city.
"He was at one time our bestselling designer, cash-wise," says Urwin, now creative director of the interior design company he co-founded, Studio Infra. "He was one of the first European designers to really make an effort about sustainability."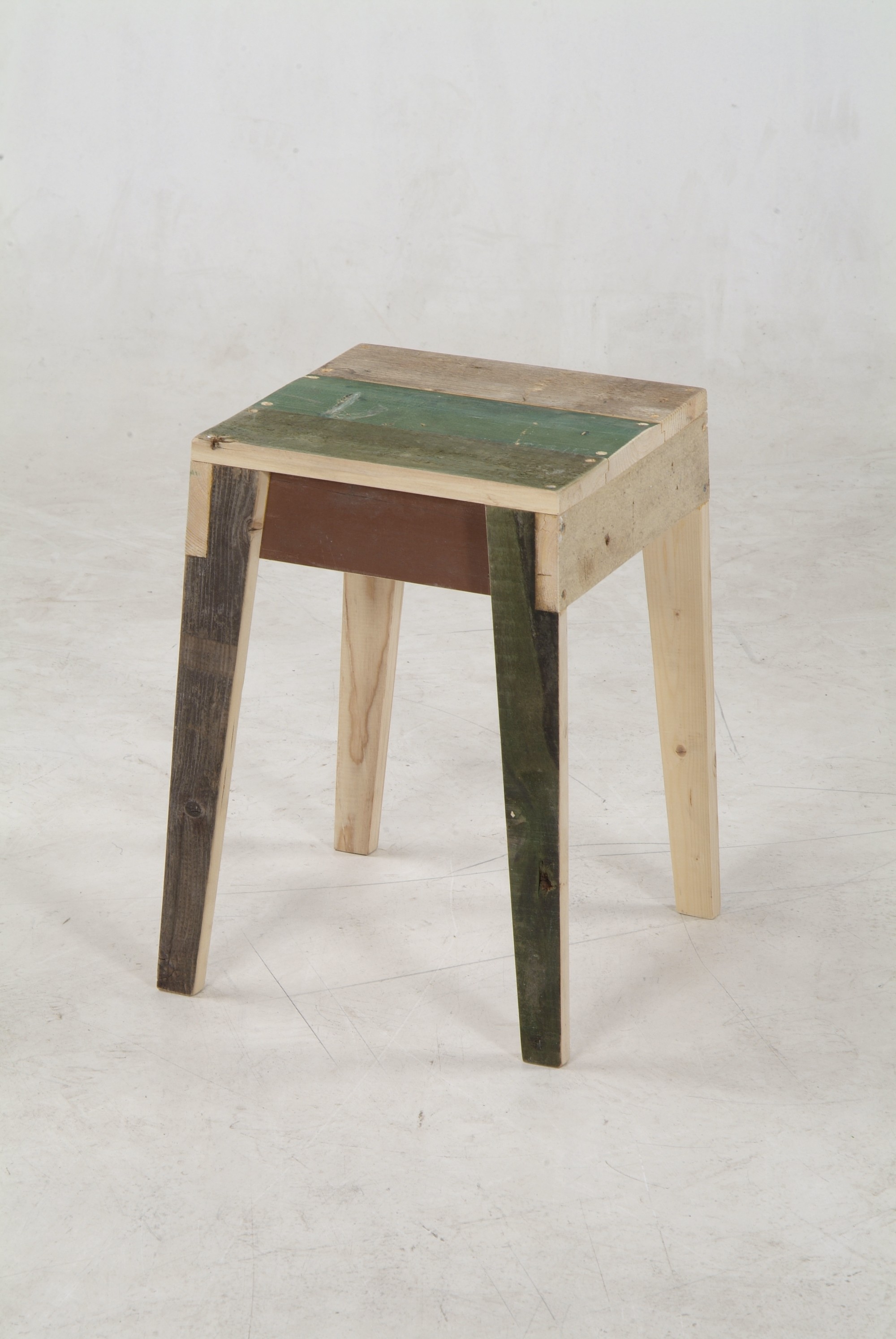 Clearly, Eek is also a businessman with an opportunistic eye. In 2018 he collaborated with Ikea to produce what the Swedish furniture giant described as a collection that turned "mass-produced uniformity on its head".
The "Industriell" limited-edition range played up "intentional mistakes", and included towels mass-produced with a check pattern drawn by hand, vases shaped in a variety of moulds so they differed slightly from each other, and chairs made with pine that retained its knots and other "imperfections".
Laughing about the experience, Eek says he helped Ikea mass produce seemingly handmade, slightly flawed products – something the chain retailer apparently had difficulty doing.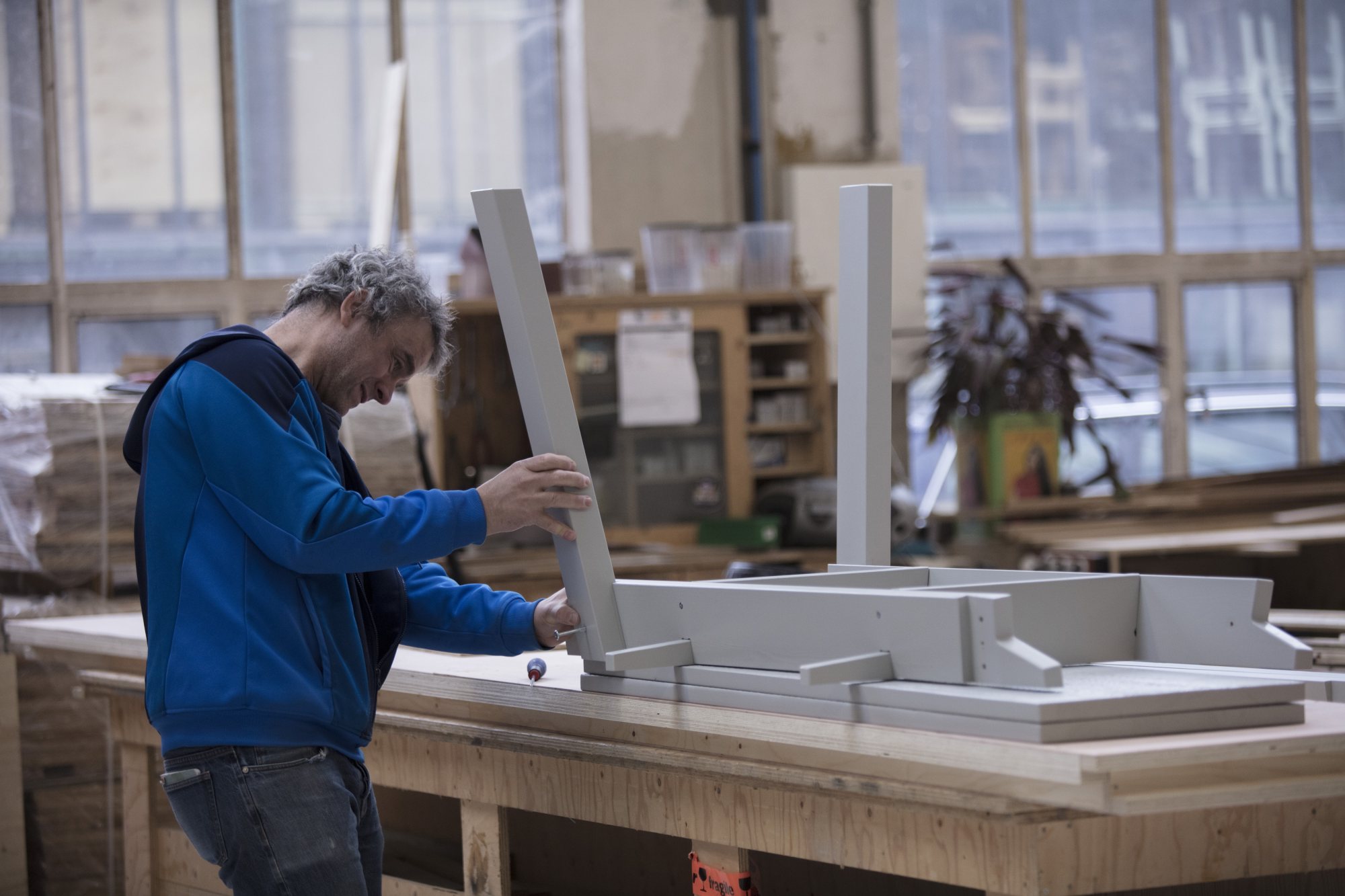 Perhaps more important to the designer than winning over Ikea customers, however, is his influence on his twin daughters, Roos and Geertje.
The women are pictured in one of his recent Instagram posts showing off their industrial-chic jewellery made with metal remnants found in their father's factory.
Under the brand name Tweek-Eek, they came up with, among other collections, a No Leftovers range manufactured "using massive machines […] intended for the furniture or hi-tech industries … This, in combination with our designs, makes our pieces innovative, rough and yet elegant," according to the brand's website.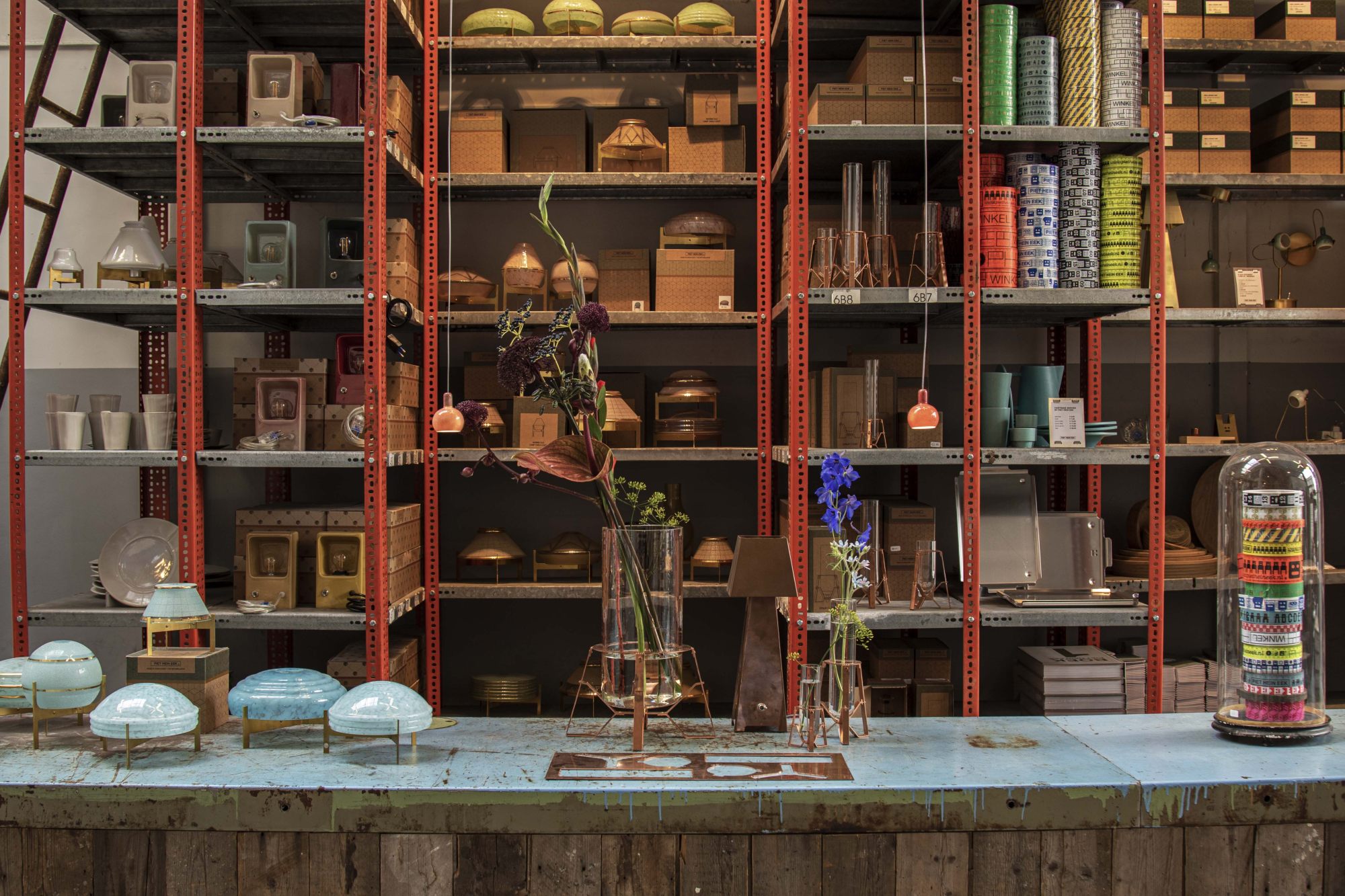 "They surprised me and my ex-wife a lot and we often say to each other, 'Really good!'" Eek beams.
"They're able to make products that are all quite clever, well communicated, producible, desirable."
The apple doesn't fall far from the tree.
Piet Hein Eek's pre-recorded Knowledge of Design Week talk will air on Oct 22 at 8pm, on ViuTVsix (Channel 96). For more information visit KODW at
bodw.com/en/kodw-2022