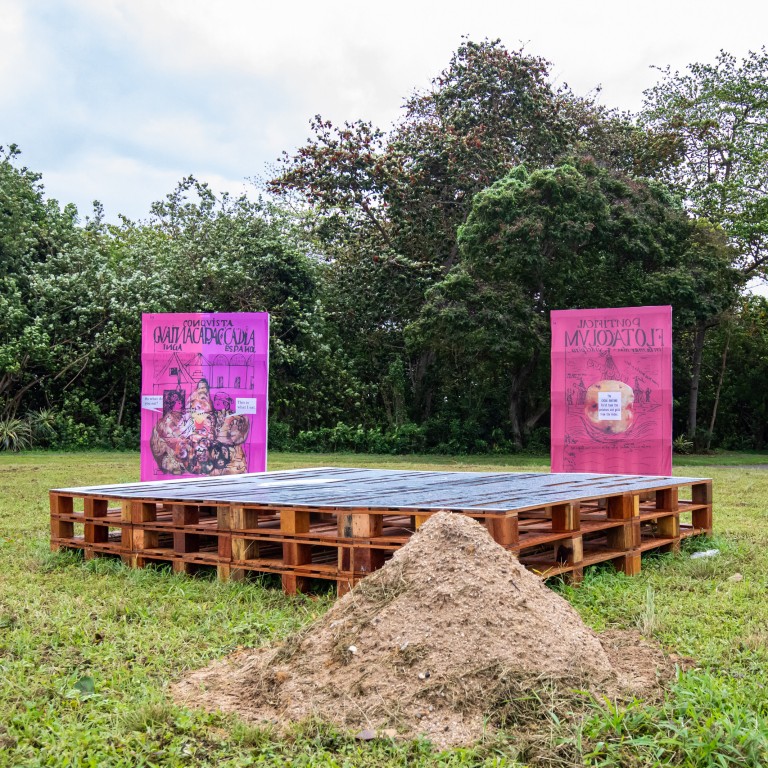 Singapore Biennale 2022 spreads its contemporary art far and wide. That may draw art lovers to some unlikely places, but it doesn't always help the art
Singapore's arts administrators have a mandate to create 'cultural nodes' in everyday places, but with Singapore Biennale they may have taken it too far
Showing contemporary art in unexpected places to draw visitors is all very well, but not if these works lack context or are lost in their surroundings
Launched on October 16, the seventh edition of the Singapore Biennale is doing its bit to boost the city state's tourism sector after the pandemic.
For the first time, the flagship contemporary art event has gone beyond mainland Singapore, showing artworks on the resort island of Sentosa and more far-flung outlying islands in an effort to draw local and international visitors to diverse sites across the country.
However, this attempt to bolster Singapore's status as a cultural tourism hotspot runs the risk of watering down the impact of the artworks. Without an accessible and coherent explanation of the exhibits' context, the general visitor may be enthralled with the scenery but little else.
Organised by the Singapore Art Museum (SAM) and commissioned by the National Arts Council (NAC), the biennale presents work by over 60 artists from Singapore and around the world at locations including International Plaza in the central business district; Ferris wheel the Singapore Flyer; a well-preserved shophouse at 22 Orchard Road in Dhoby Ghaut; Sentosa Cove; St John's Island and Lazarus Island in the country's south, and; the traditional gallery spaces at SAM's outpost in Tanjong Pagar Distripark.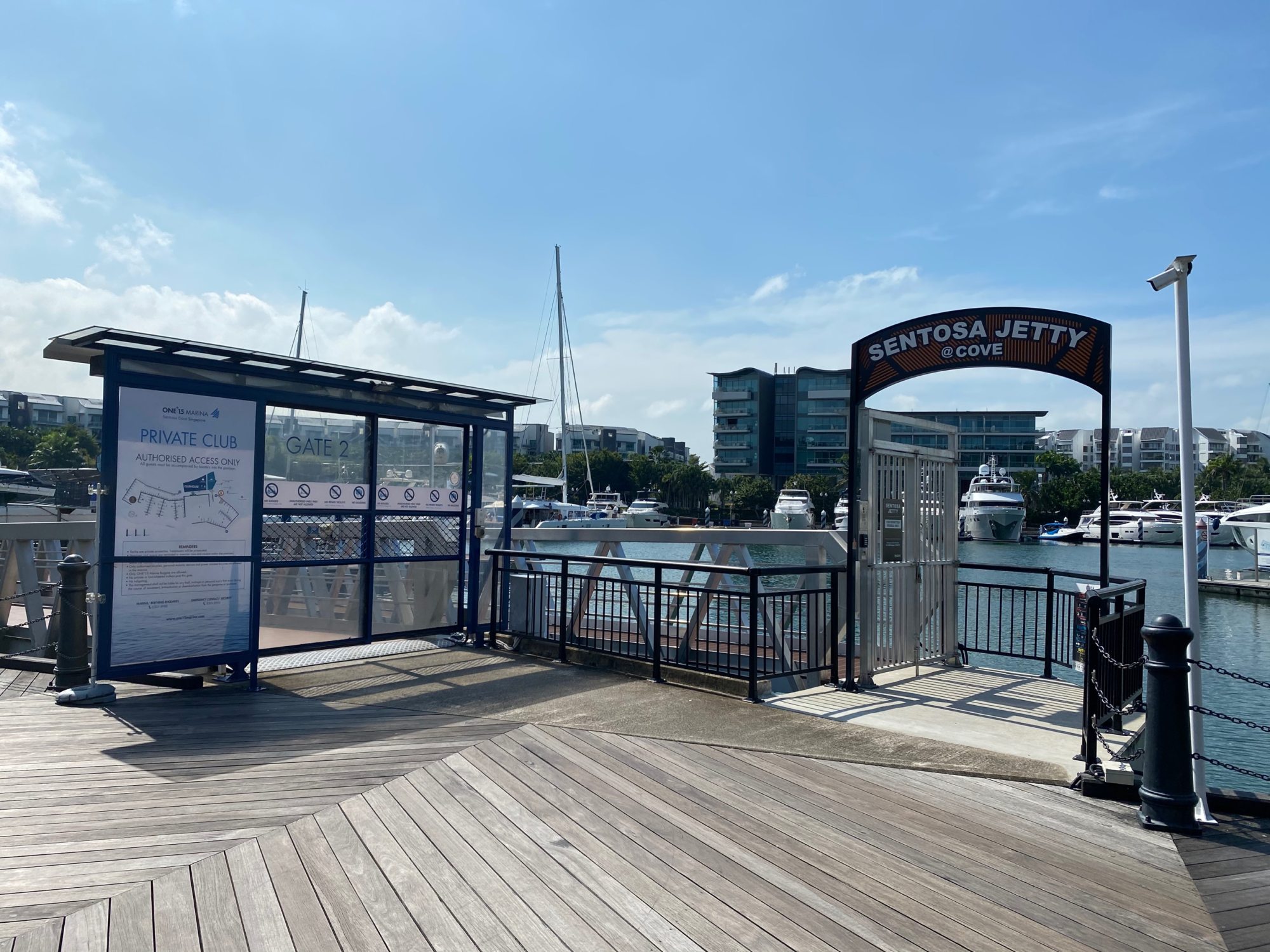 "There is a specific fit of artworks to these sites based on characteristics of both the green open spaces and
histories of the Southern Islands
," says June Yap, Singapore Art Museum's director of curatorial, collections, and programmes.
"There were certainly extensive conversations with artists to develop the final presentations, working around the particularities of these spaces, which in turn helped us understand these spaces better."
Yap is part of a strong international team of artistic directors behind the biennale that includes the Utrecht, Netherlands-based South Korean curator Binna Choi, Berlin-based Indian curator Nida Ghouse, and Amman, Jordan-based artist and curator Ala Younis.
Eugene Tan, director of SAM, says: "By taking art to multiple locations across the island for this year's biennale, unexpected and everyday spaces in Singapore are transformed and made anew.
"Audiences are invited to wander, rest, and converse as they journey through these spaces, and are prompted to discover new perspectives of life and everyday encounters."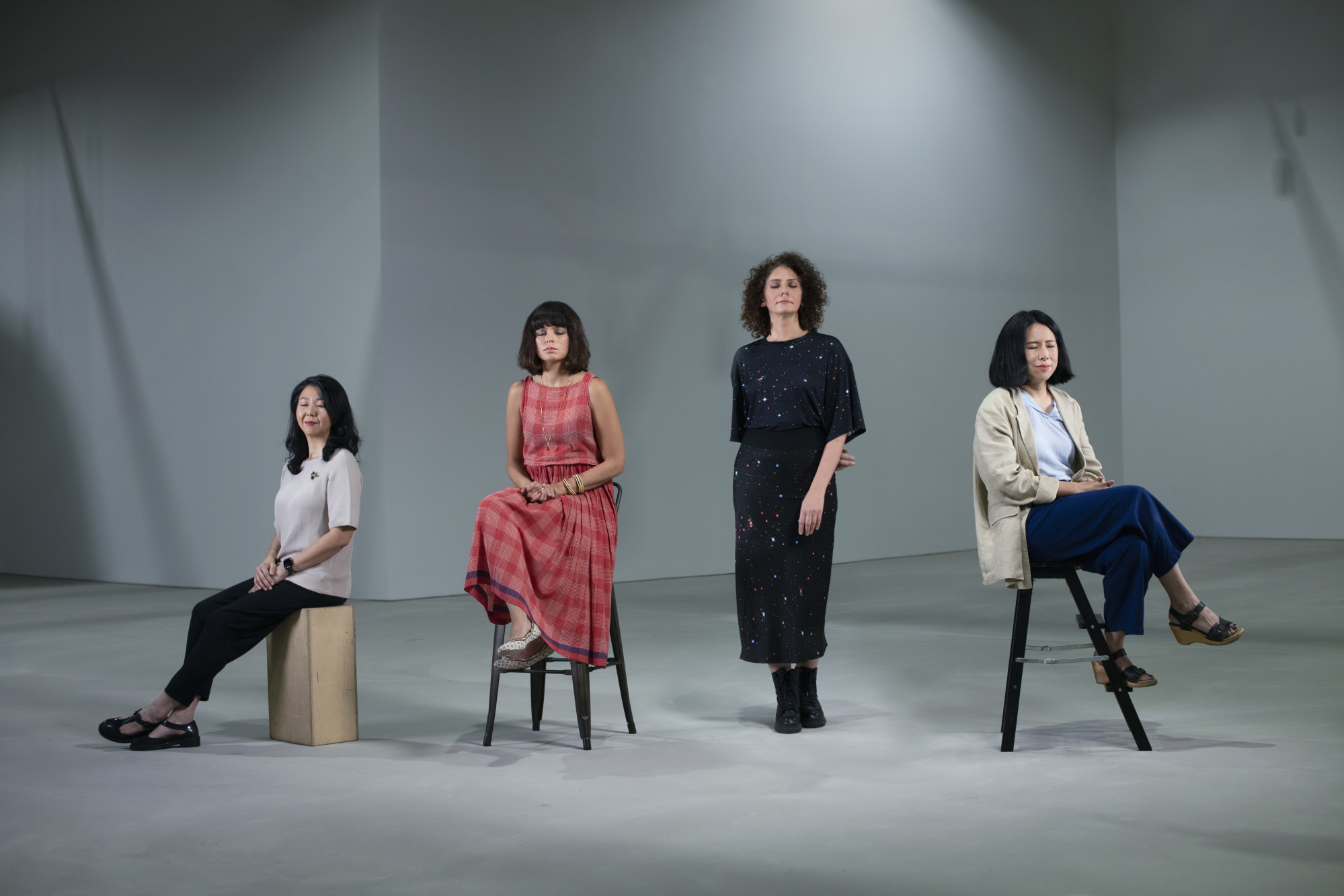 He adds that this approach allows the biennale team to explore collaborations with partners beyond the art community, with the ultimate aim of transforming everyday spaces across Singapore into "cultural nodes".
Tan is referring to an initiative of the NAC called Arts and Culture Nodes, under which inclusive arts programmes are held at various touchpoints across Singapore.
Previous examples include musical performances and art exhibitions at Singapore Botanic Gardens and Gardens by the Bay and at lifestyle hubs in neighbourhoods such as Tampines and Geylang Serai.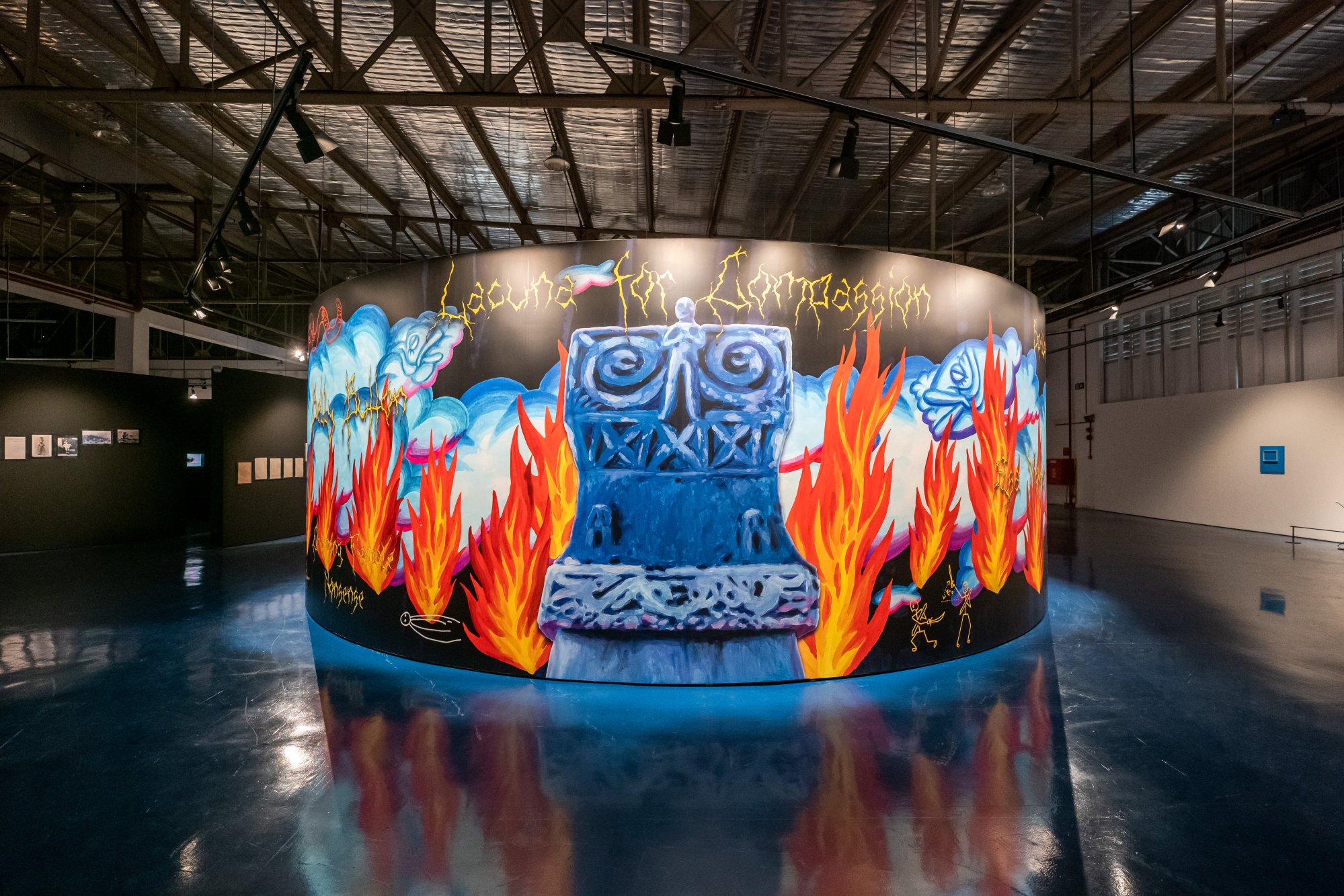 It is understandable that, like other Asian cities such as Bangkok, Singapore is trying to make up for the coronavirus pandemic's harsh and adverse impact on its tourism sector, which is integral to the national economy.
According to the Singapore Tourism Board, 752,305 international visitor arrived in September compared with 1.5 million in September 2019. Apart from major events such as the Singapore Grand Prix, which returned in September for the first time since 2019, the tourism board is trying to build a richer calendar of events year round.
However, in the case of Singapore Biennale 2022, most of the works shown outdoors are deprived of a well-articulated narrative.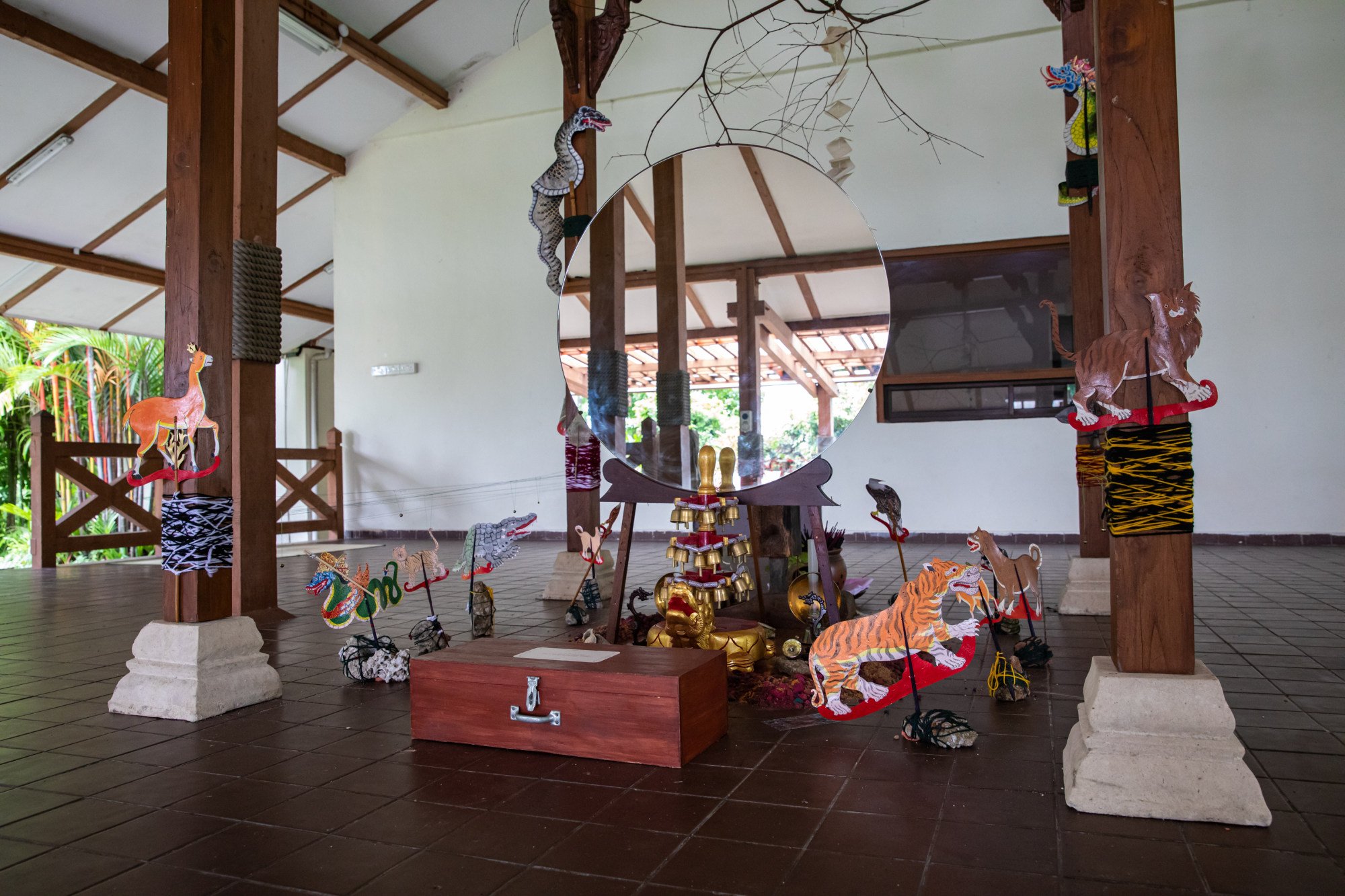 Singaporean artist Zarina Muhammad's mixed-media installation with audiovisual elements, called Moving Earth, Crossing Water, Eating Soil (2022), is housed in a gazebo on a small hill looming over the beach on St John's Island.
It is intended as a primordial map of "(inter)cardinal directions, palimpsests and constellations", or rather, to explore the multiple historical identities of Pulau Sekijang Bendera, the original name for St John's Island.
However, the artwork is overshadowed by the lagoon, with its lapping waves, a panoramic view of the Singapore city skyline and coastal developments, sightings of a kingfisher, the sea floor that unfurls with the low tide, and nearby mangroves; cumulatively they steal the show.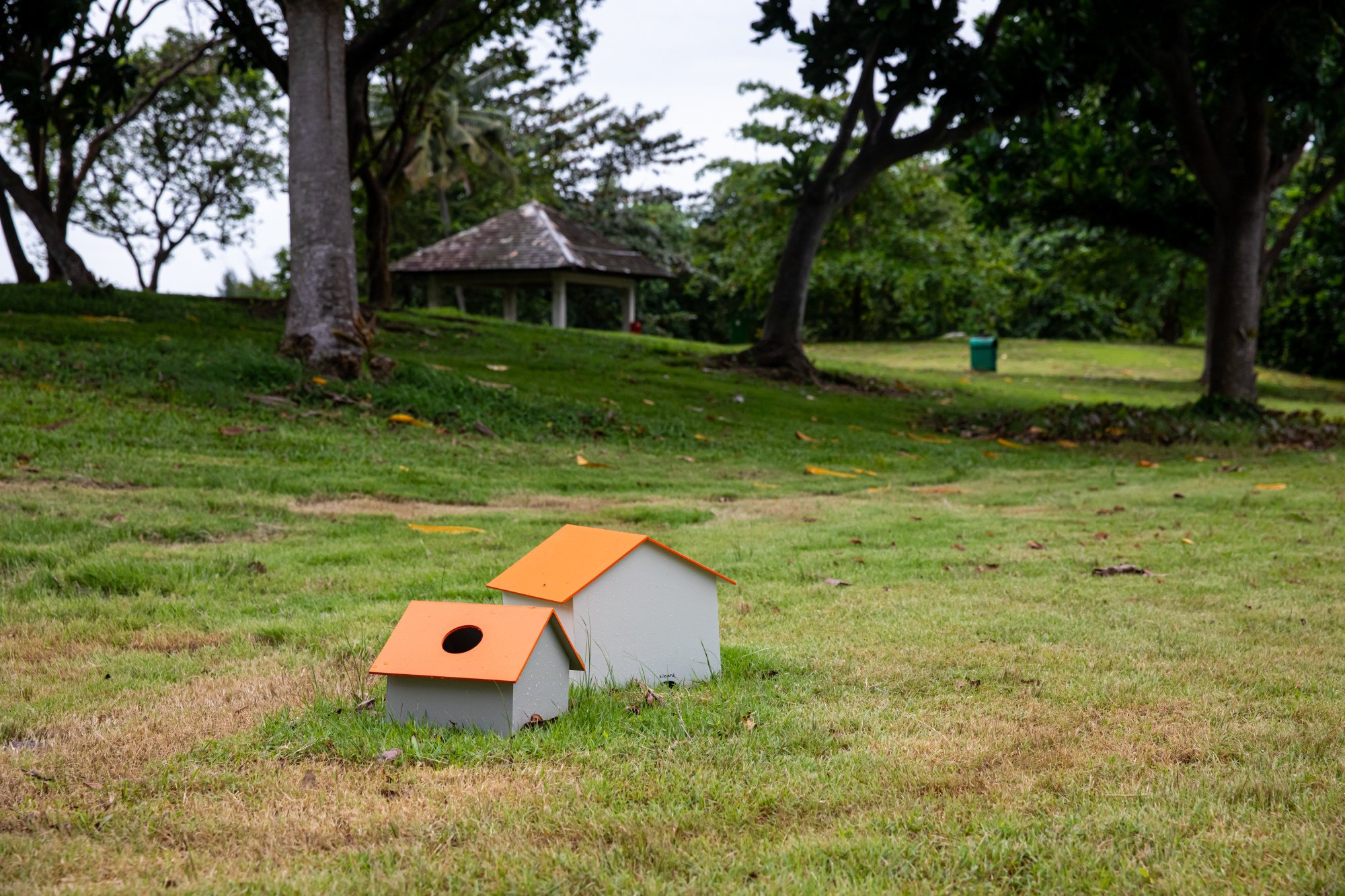 A similar experience occurs with South Korean artist Donghwan Kam's Fermentation House, a collection of miniature house sculptures within which soy sauce is slowly fermenting – a reference to the relationship between time and domestic acts.
Placed on a number of grassy knolls between Lazarus Island and St John's Island, the small scale of the houses deprives them of resonance, especially with majestic eagles circling overhead and the sea presenting a beckoning sight at every turn.
It is unfortunate that there is little connection between the works on show on the Southern Islands, for example, and their rich marine life which has prompted government plans to develop them as sanctuaries for wildlife and plant life.
All in all, the Singapore Biennale's latest attempt to burnish the city state's reputation as a cultural tourism hotspot does not seem to pass muster. Taken with the recent decision to turn
Gillman Barracks
from a visual arts enclave into a lifestyle destination with restaurants and a farmer's market, one must wonder whether Singapore's focus on cultural tourism is putting tourism first and culture second.