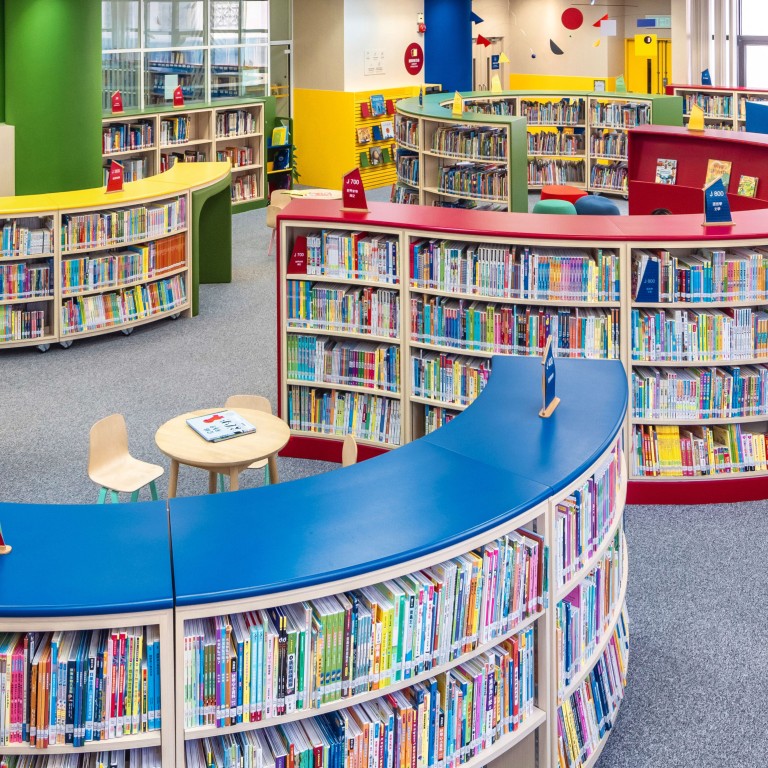 As much a playground as a place for reading books, redesigned children's library creates a blueprint for making others in Hong Kong just as welcoming
Architects turn a cramped and 'boring' children's library in Aberdeen, Hong Kong, into a stimulating place with space for reading and playing
Libraries are social centres and need to be more than repositories for books, say the pair, who have been tasked with redesigning other libraries in the city
What if libraries were fun?
That's the question that came to mind when Howard Chung and Irene Cheng of Hong Kong architectural practice HIR Studio were asked by the government's Leisure and Cultural Services Department (LCSD) to renovate the children's section of Aberdeen Public Library.
Like many of Hong Kong's libraries, the facility in Aberdeen on the south side of Hong Kong Island was a cramped, fluorescent-lit space inside a municipal services building, which it shares with a wet market, a sports centre and other community facilities.
"The spaces were quite boring and a bit dark," says Chung.
The LCSD was well aware of this. Nearly three years ago, it invited young designers to come up with ideas to make Hong Kong's libraries more comfortable and appealing to the public.
Chung says the department knew that many Hongkongers preferred bookstores such as Eslite to their local library, and they were keen for the facilities to be as comfortable and welcoming as they were valuable to the community.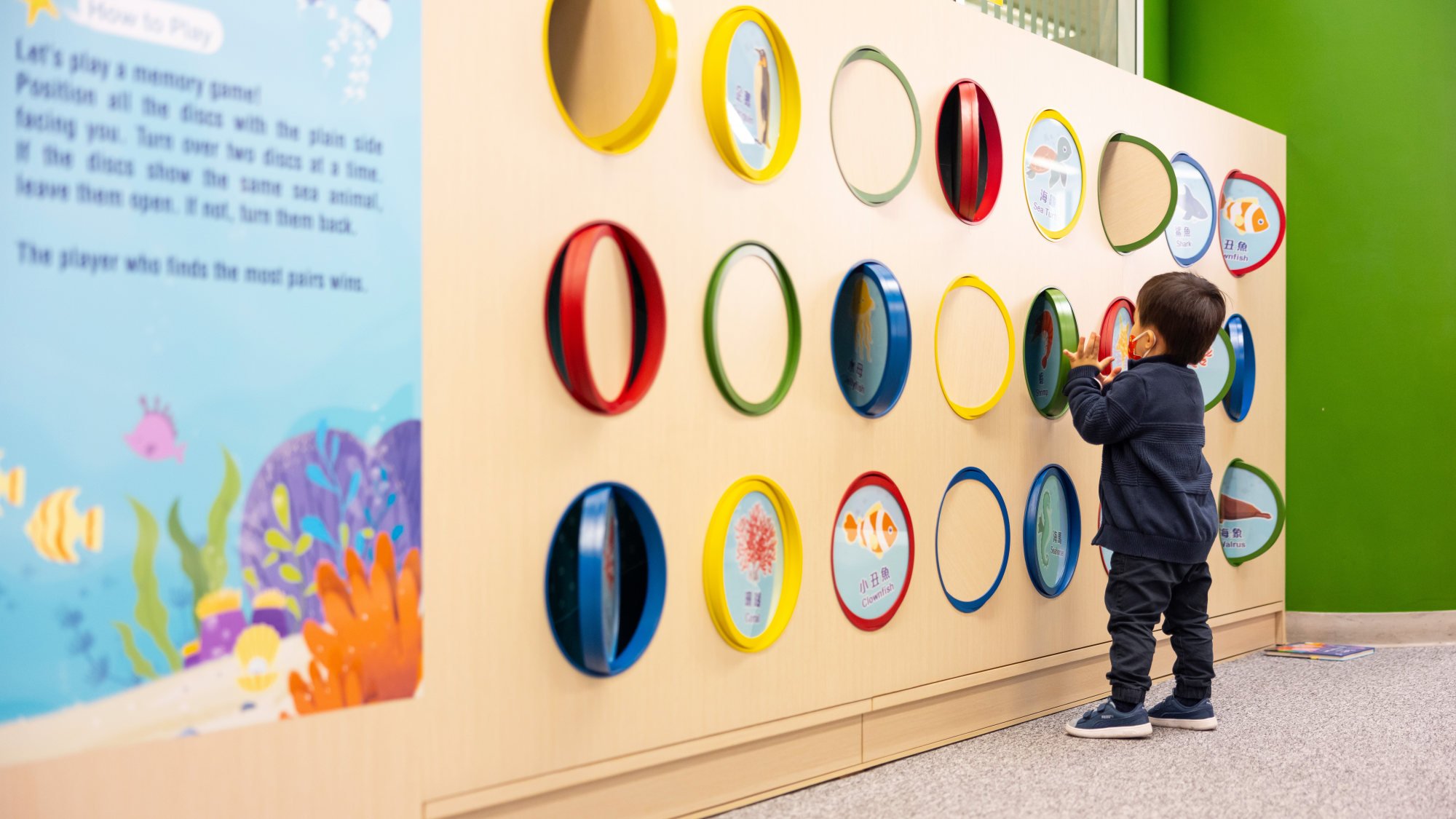 That was especially true for the Children's Library. "They wanted some more stimulating spaces for the children," says Chung.
"The original interior layout was fairly conservative, where book capacity outweighed the quality of reading spaces. It was an old way of organising a library where the bookshelves were on one side, the reading room on the other, and children had to be very quiet."
It was a project that Chung and Cheng were well suited to tackle. Partners in life as well as in design, they have three-year-old twin boys, and they were able to put themselves in their tiny shoes to understand what children want in a library.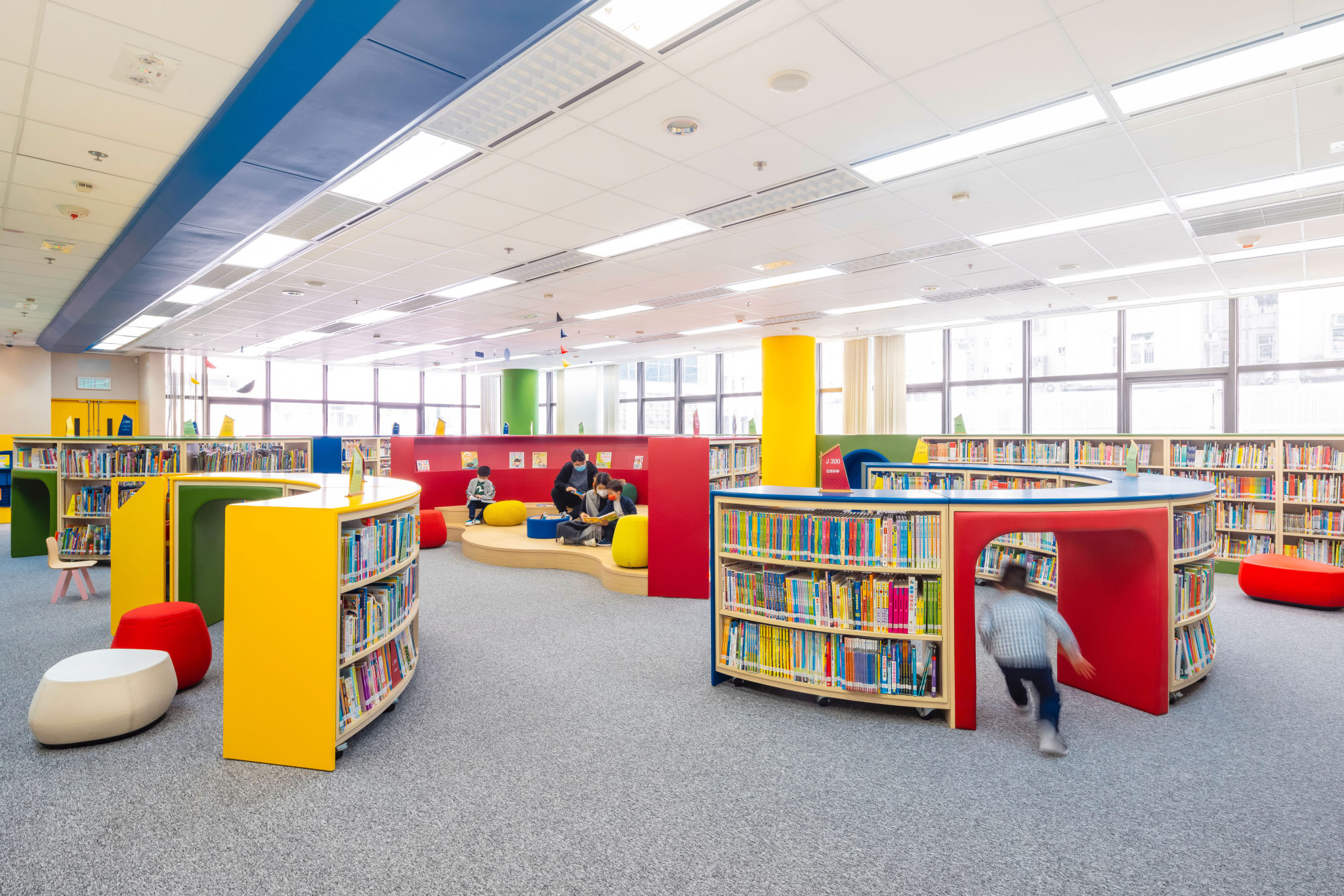 "Of course, when we were designing the library they were too young to give us any feedback," says Cheng with a laugh.
But the couple did conduct workshops and surveys with more than 100 other children, which revealed the extent to which they are sensitive to design details and patterns that adults might overlook – "maybe because they are smaller", says Chung.
That led them to think of the toys developed by Bauhaus designer Alma Siedhoff-Buscher in the 1920s. Made of 22 geometric shapes painted in bright primary colours, the toys encouraged children to use their imagination to build whatever structure or landscape they wanted.
Chung and Cheng decided to apply the same philosophy to bookshelves. Mounted on casters so they can easily be moved around for events or to create differently configured spaces, the shelves are as much a playground as they are storage space for books.
Some of them are straight, while others curve to create semi-enclosed reading areas. There are tunnels through which kids can pass and whimsical reading nooks into which they can nestle like owls in the hollow of a tree.
There's also a wooden central platform with two steps where children and parents can sit and read together.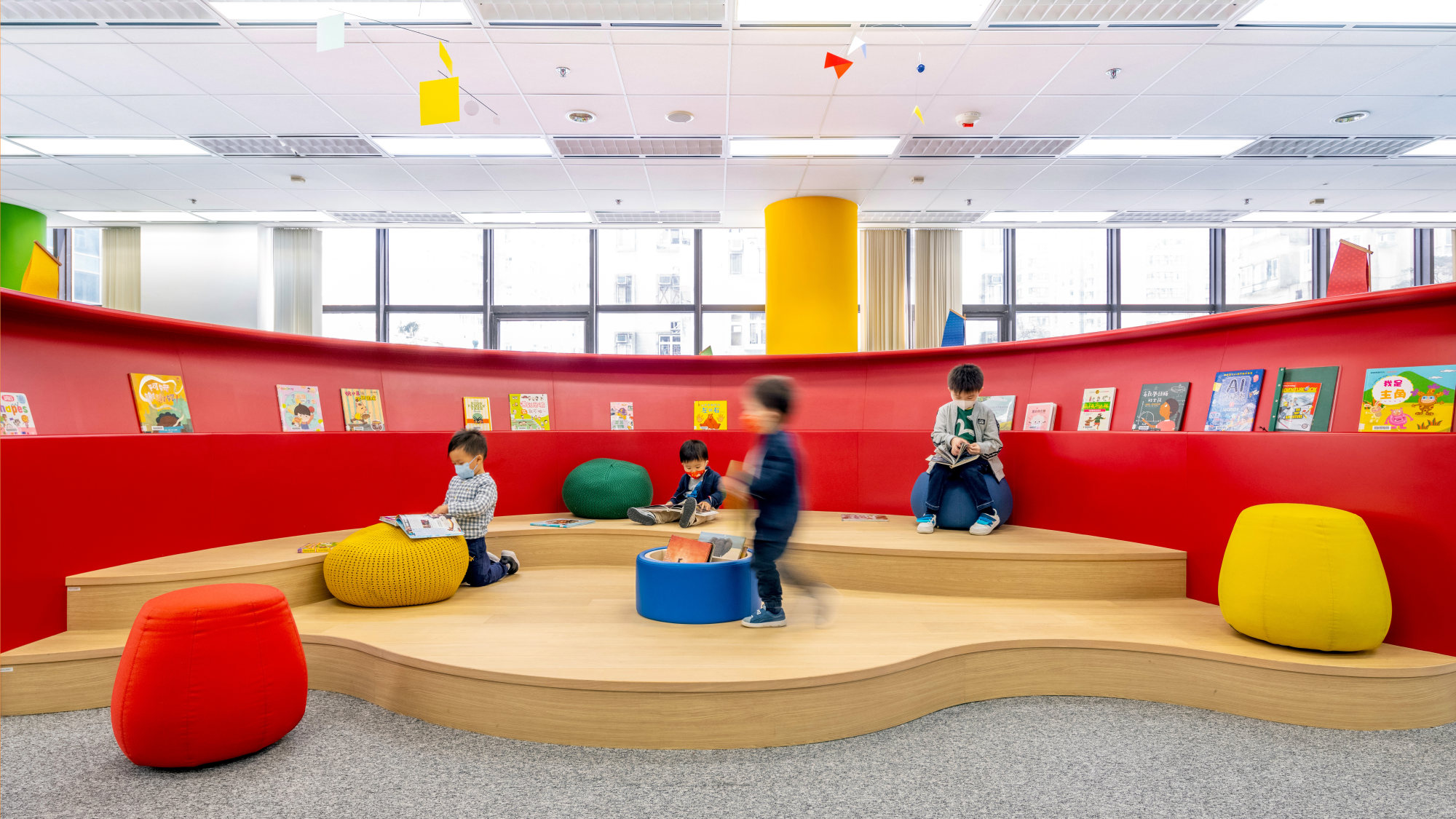 It all comes together to create a space where children might actually want to spend time. That's not to say they don't visit their local library already: in their research, Chung and Cheng found that it often serves as a de facto day care for parents working in the adjacent wet market.
Cheng recalls meeting one girl in Kwun Tong who spent half her weekend days studying in the library, after which she would run around the reading room while playing with other kids.
"Libraries have to think about how to involve these children," she says.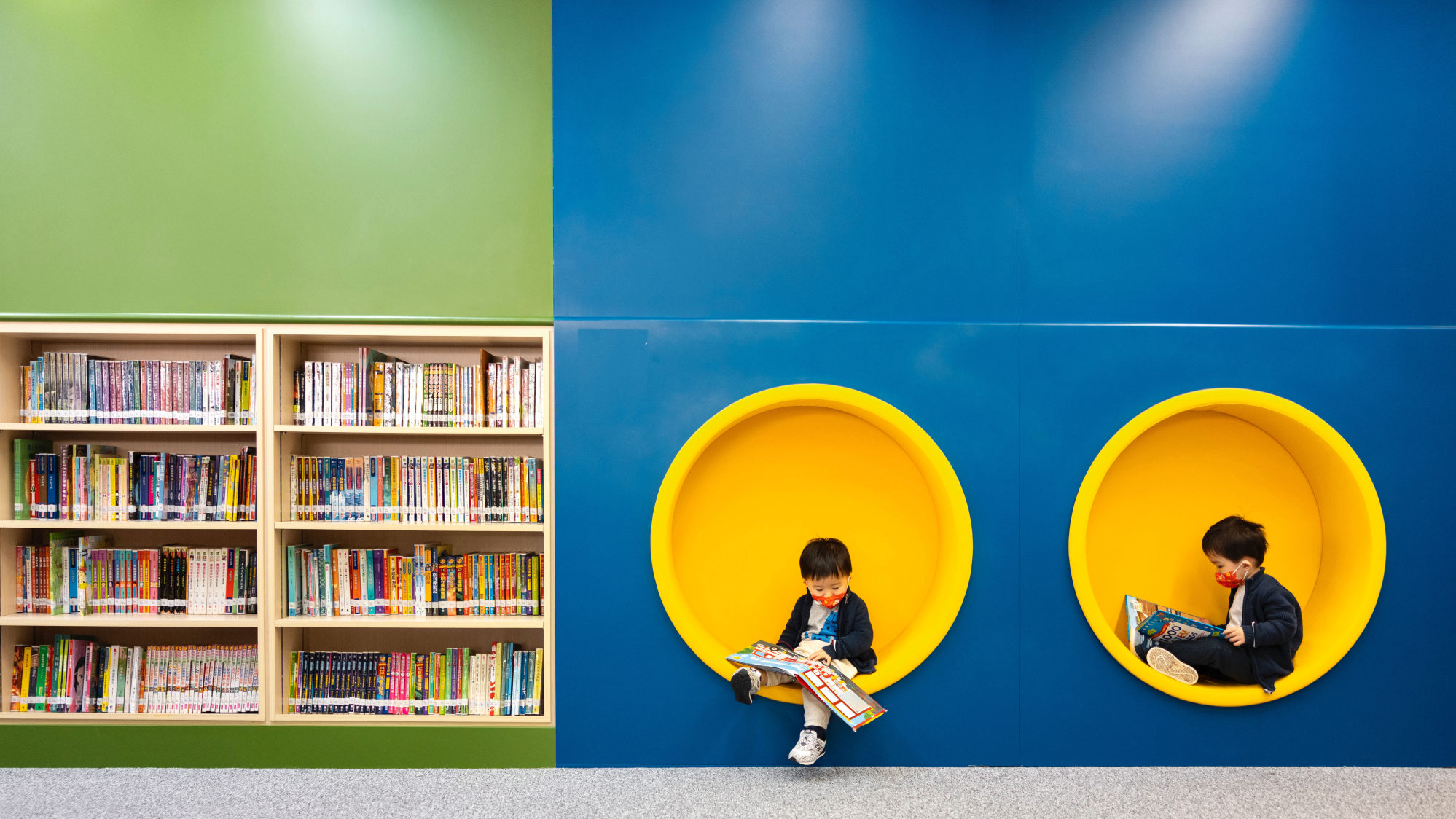 The couple are now working on piecemeal improvements to other libraries around Hong Kong. They say their goal is for the design to reflect their reality as community hubs, not just repositories of books.
"A lot of librarians feel it's very important to pack the libraries with a lot of books, but this means there isn't enough space for people to gather or explore," says Cheng. "Books are only a part of what they do. Libraries are social centres."