Art
Get more with myNEWS
A personalised news feed of stories that matter to you
Learn more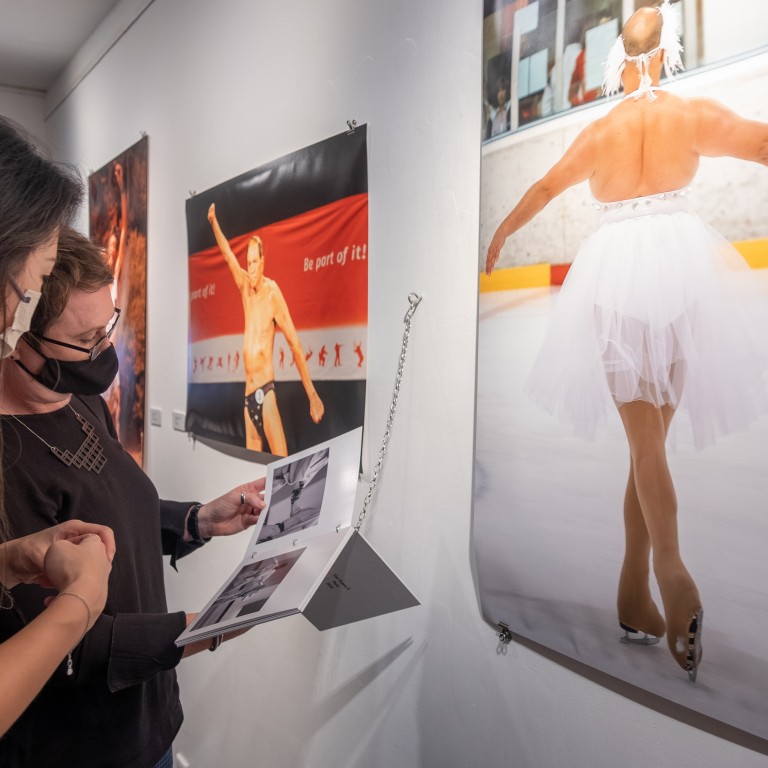 Gay Games photos and LGBTQ artists the focus of Hong Kong warm-up exhibitions
Two sister exhibitions launched this week as warm-up acts for 2023's Gay Games Hong Kong
One features photos collected from previous Gay Games held around the world, the other celebrates Hong Kong LGBTQ artists
A wide range of experiences, expressions and forms shine through the two sister exhibitions launched this week as warm-up acts for 2023's Gay Games Hong Kong, the international sports and cultural event that the city will co-host with Guadalajara, Mexico.
But organisers are eager to build up anticipation for the nine-day event in November 2023, and to share the history and spirit of the games, says Shawn Griffin, director of arts and culture for Gay Games Hong Kong.
"It gives a good opportunity to show the ethos of the games to those who've never heard of it, and maybe encourage them to participate," he says.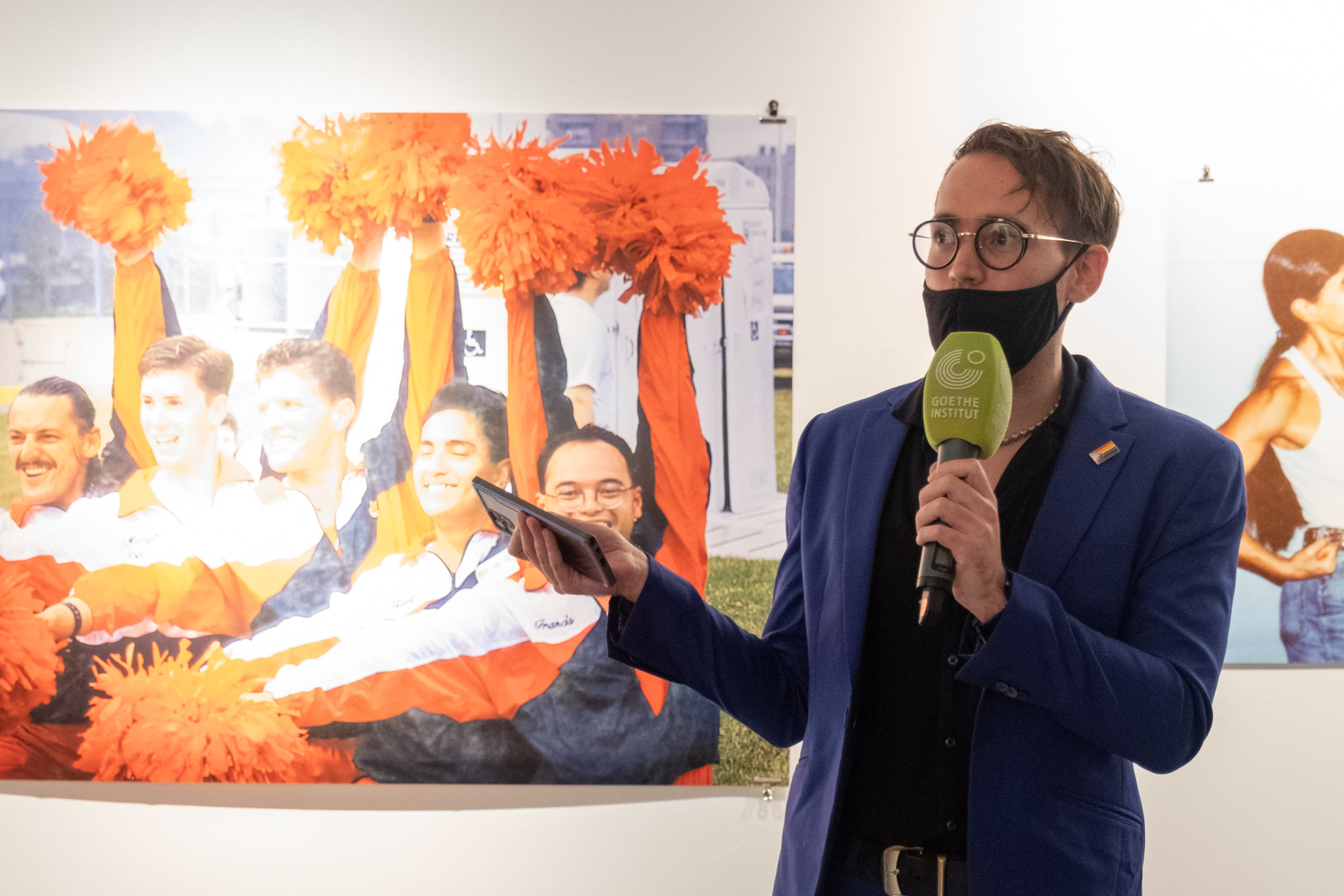 For "Beyond Strength: A Retrospective Exhibition of Gay Games, 1982-2022", at the Goethe-Institut Hongkong on the 14th floor of the Hong Kong Arts Centre, the walls are adorned with large gallery-style photos collected from previous Gay Games held around the world.
Certain images are tied to four written excerpts from those who previously helped organise or took part in the games.
These stories mention major moments in the games and touching personal anecdotes, such as a letter by Oliver Murphy, who won gold at the first Gay Games in San Francisco in 1982 in the decathlon. He lost his job as a teacher for coming out as gay and later died from Aids.
The gallery's layout funnels visitors to a blackout room, where three informational documentaries on the Gay Games share space with a series of eight conceptual films created by Hong Kong artists.
"[The Gay Games] are not just about the competition," co-curator Jeff Li says. "It's about inclusion. It's about how everyone gets involved."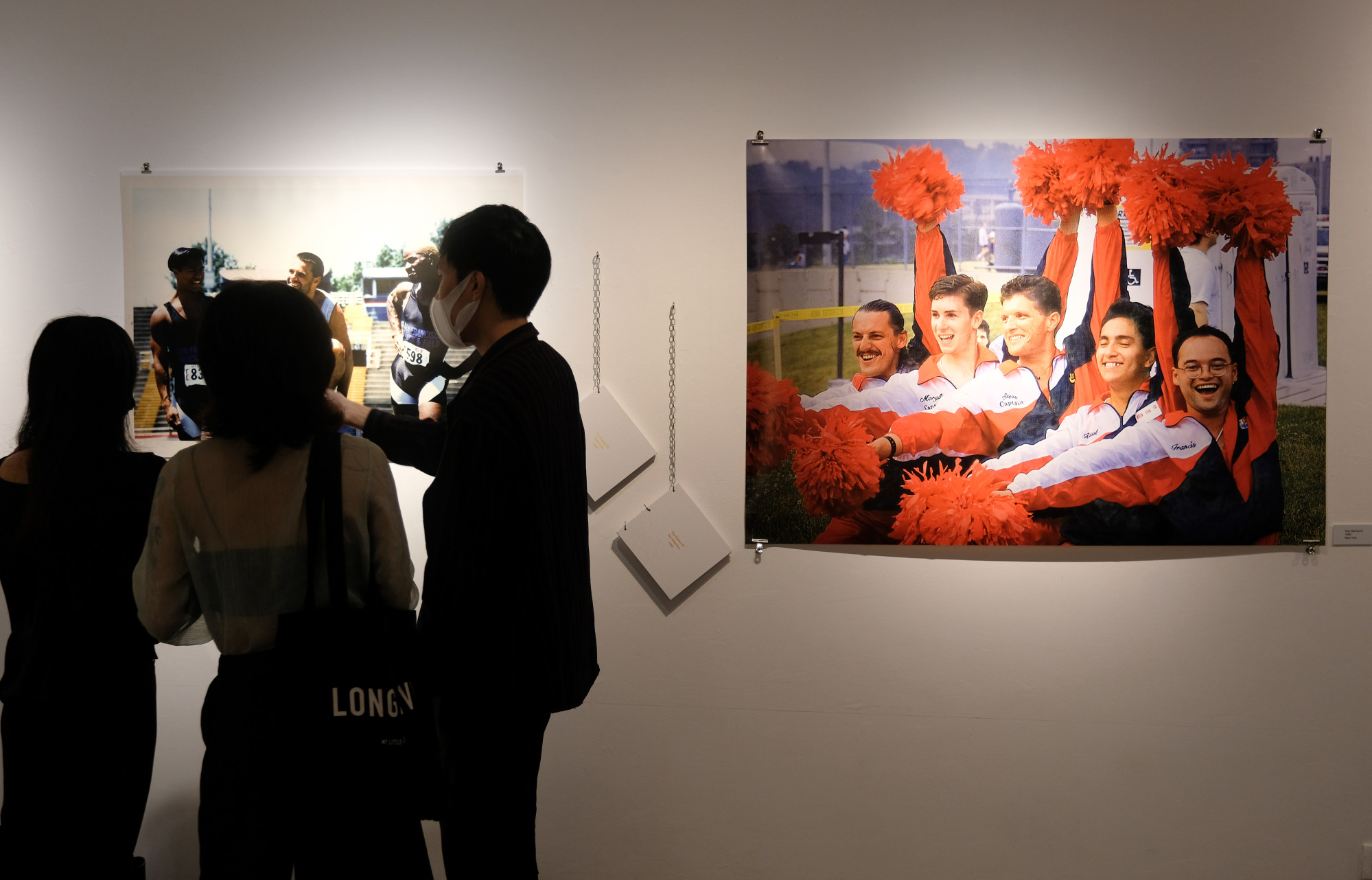 Visitors can then take the lift down to the Pao Galleries to see "Love+: Awakenings", an exhibition featuring the works of 23 Hong Kong LGBTQ artists across a plethora of artistic mediums, including collage, sculpture, photos, film and traditional Chinese arts.
"We really want to present the diversity of expression, individual experiences and the talents within Hong Kong's LGBTQIA+ communities," says curator Kalen Lee Wing-ki, assistant dean (research) at Hong Kong Baptist University's School of Creative Arts.
Centred on the theme of "awakening", the works on display are drawn from the personal relationship the artists have with their own lived experiences as LGBTQ, while also allowing audiences to reflect on their own circumstances, Li says.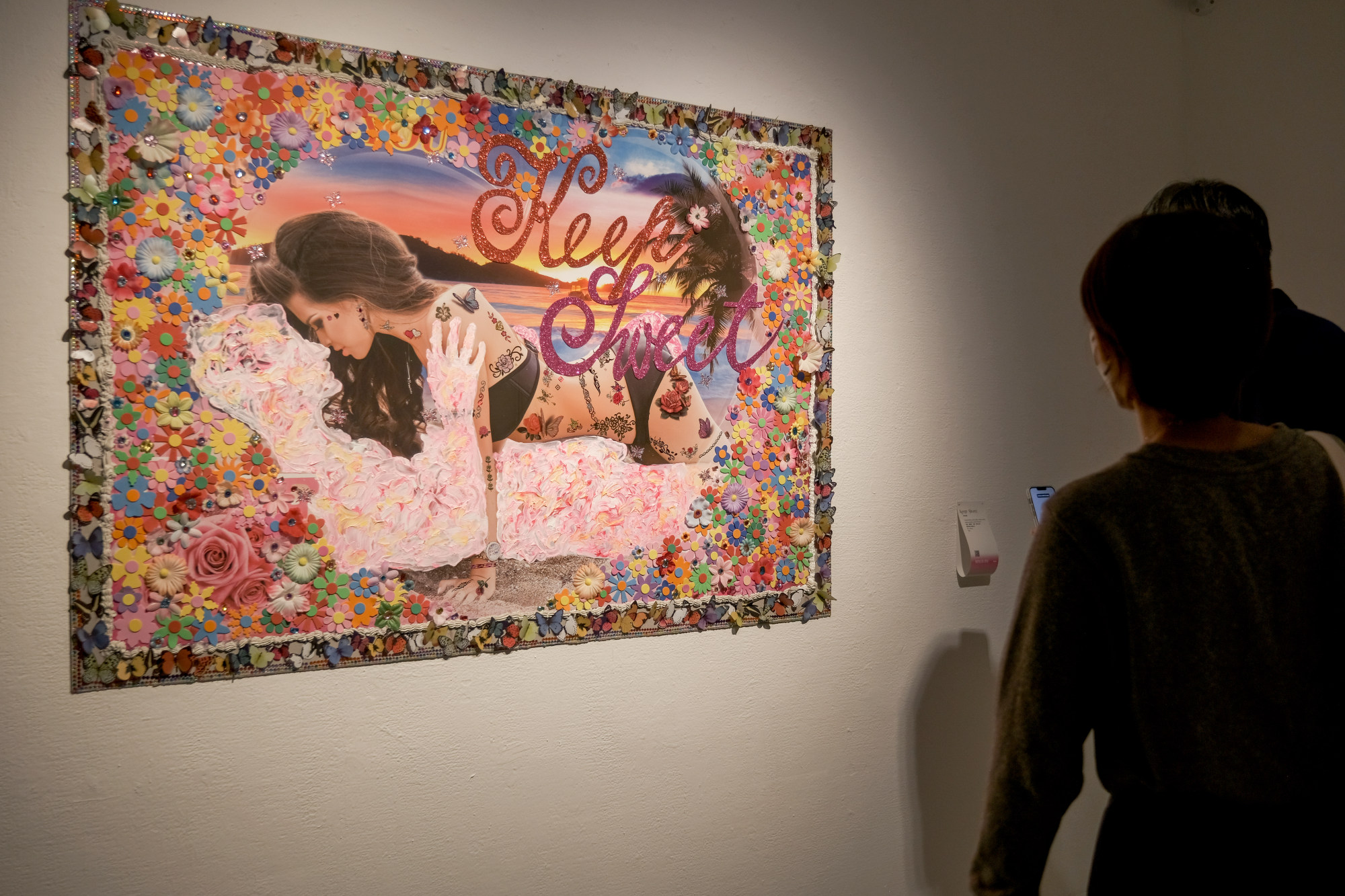 Visitors will get a glimpse of the rich history of queer art in Hong Kong from the 1990s to the present.
Featured works include Wong Ka-ying's Keep Sweet (2022), a painting of a couple in a warm embrace on a poster affixed with glitter, plastic jewellery and artificial flowers.
A trio of undated photographs by the late Julian Lee, who died of cancer in 2014, includes the touching Chez Moi taken in the room in London where he underwent chemotherapy.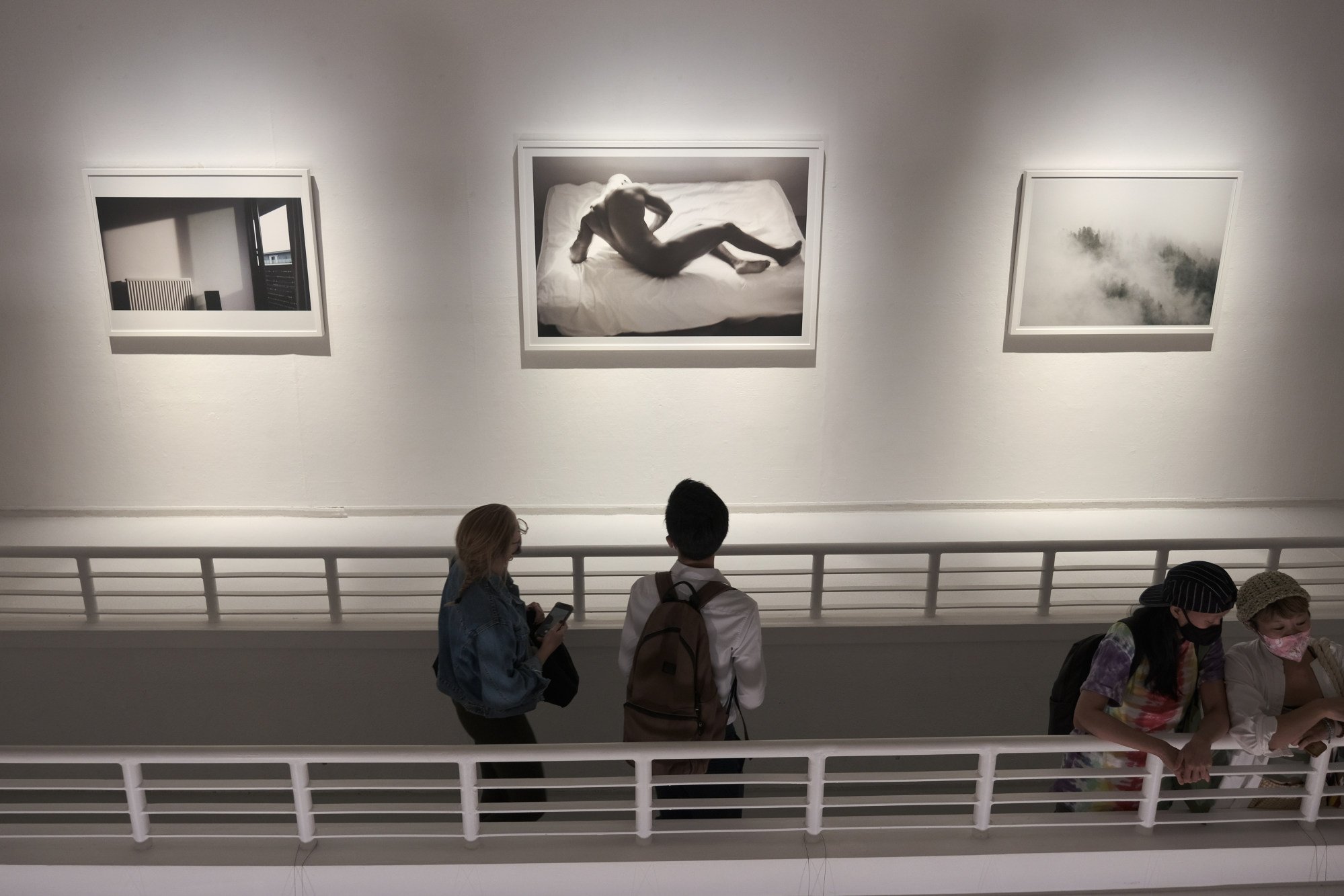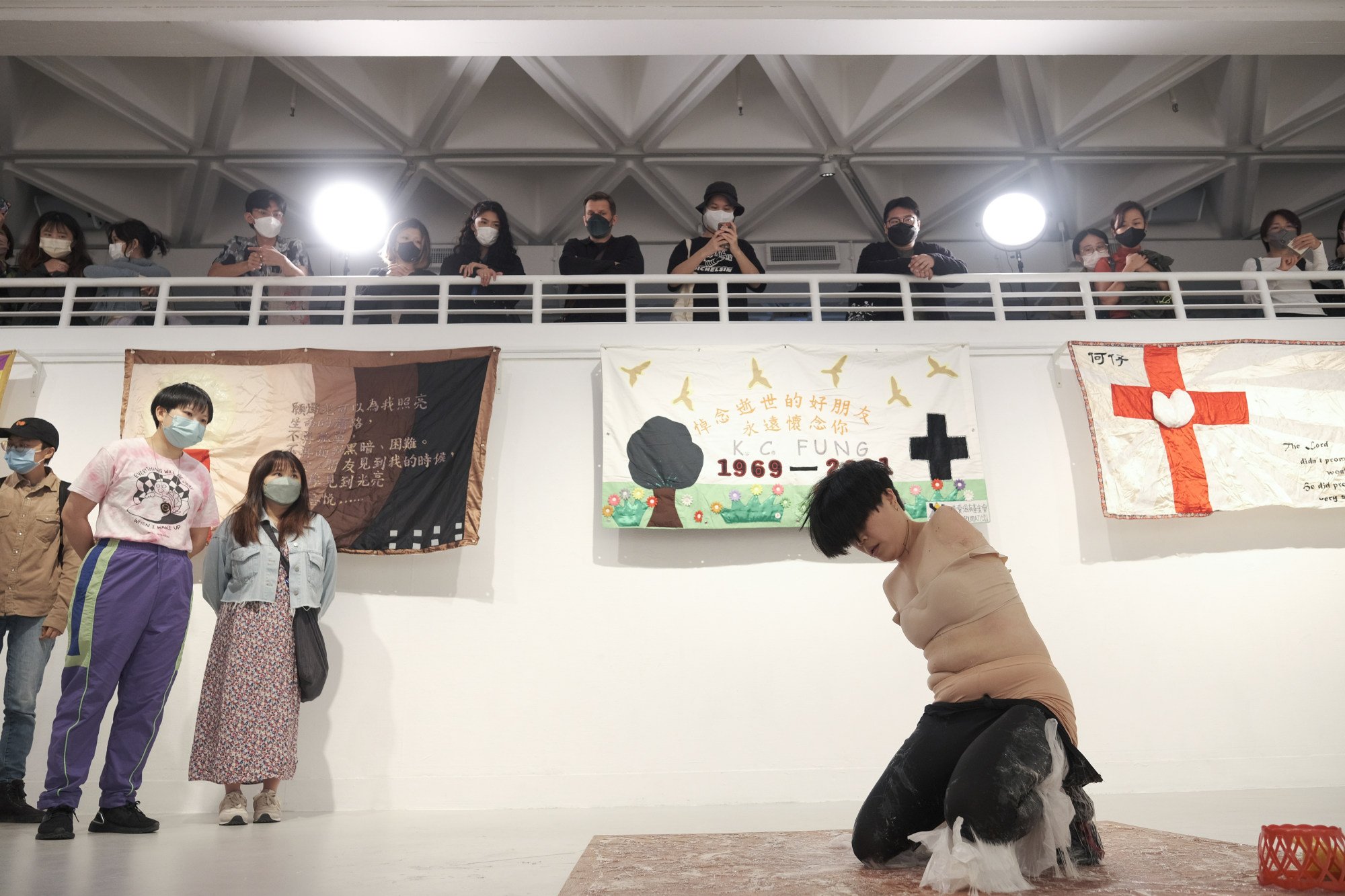 At the opening on November 16, Hong Kong artist Yeung Siu-fong delivered a powerful performance in which she pulled herself from a body suit that had been glued to ply wood.
Yeung lost both of her arms in an accident
when she was nine years old.
The Gay Games will take place from November 3-11, 2023. Anyone is able to take part, regardless of sexual orientation.
There are a host of other cultural events coming up in Hong Kong related to the Gay Games, such as "Myth Makers – Spectrosynthesis III", a large exhibition at Tai Kwun of artworks from LGBTQ perspectives collected by Hong Kong's Sunpride Foundation. It will feature over 50 artists from Asia.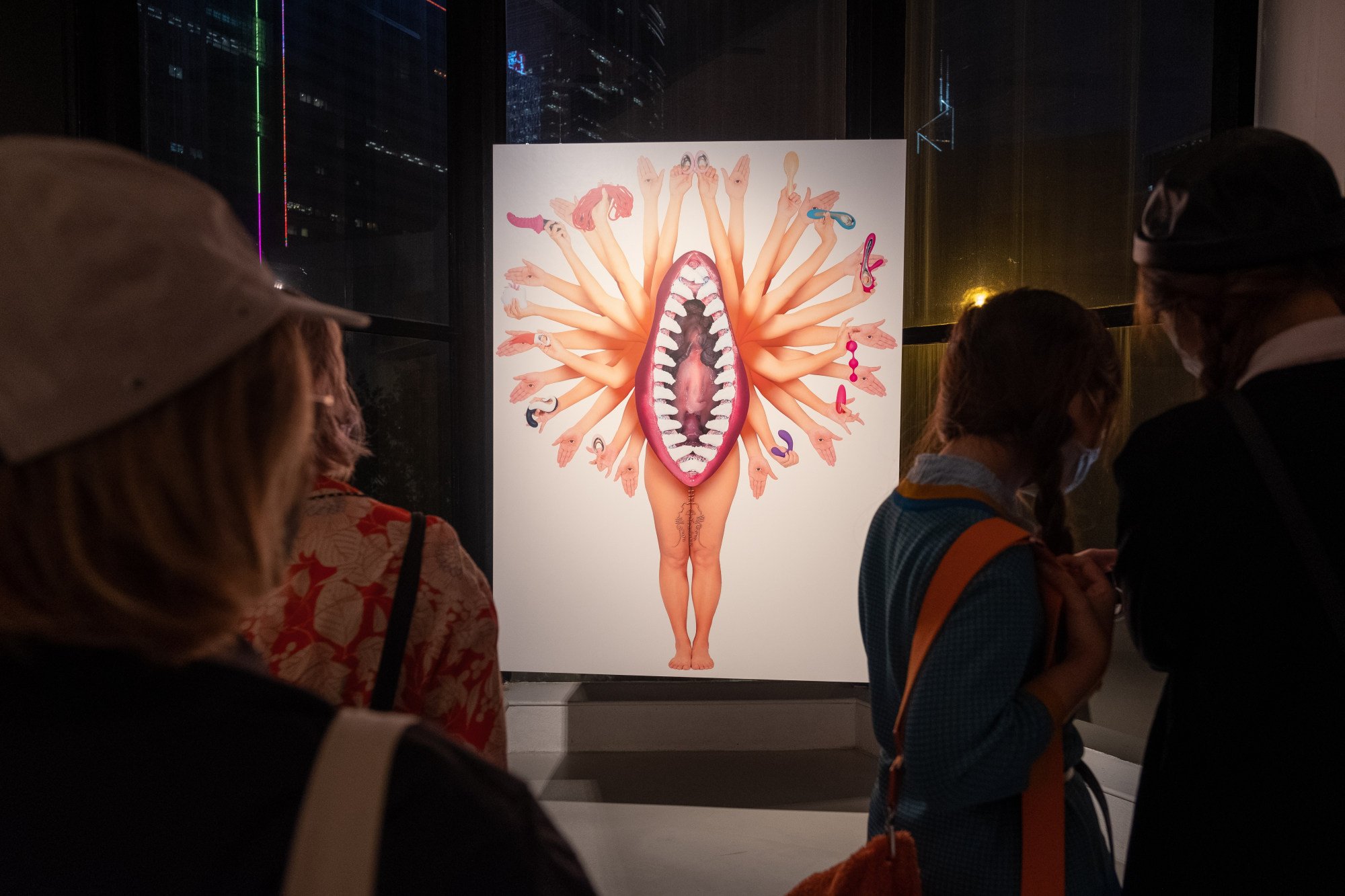 Sadly, the San Francisco-based National Aids Memorial will not be sending over the Aids Memorial Quilt, the massive collection of 50,000 panels started in 1985 that traditionally is shown in the host cities of each Gay Games.
According to Griffin, the organisation said it would not be possible to send it to Hong Kong due to Covid-19 travel restrictions and that there was no chaperon available, and the decision has remained despite the easing of travel restrictions to the city.
Instead, at "Love+: Awakenings", four large quilts provided by the Hong Kong Aids Foundation adorn the lower floor of the exhibit. There are also plans to host an Aids-quilt-making workshop during the games.
"We will be moving forward with an alternative programme that still honours the legacy of the quilt's presence at the games," Griffin says.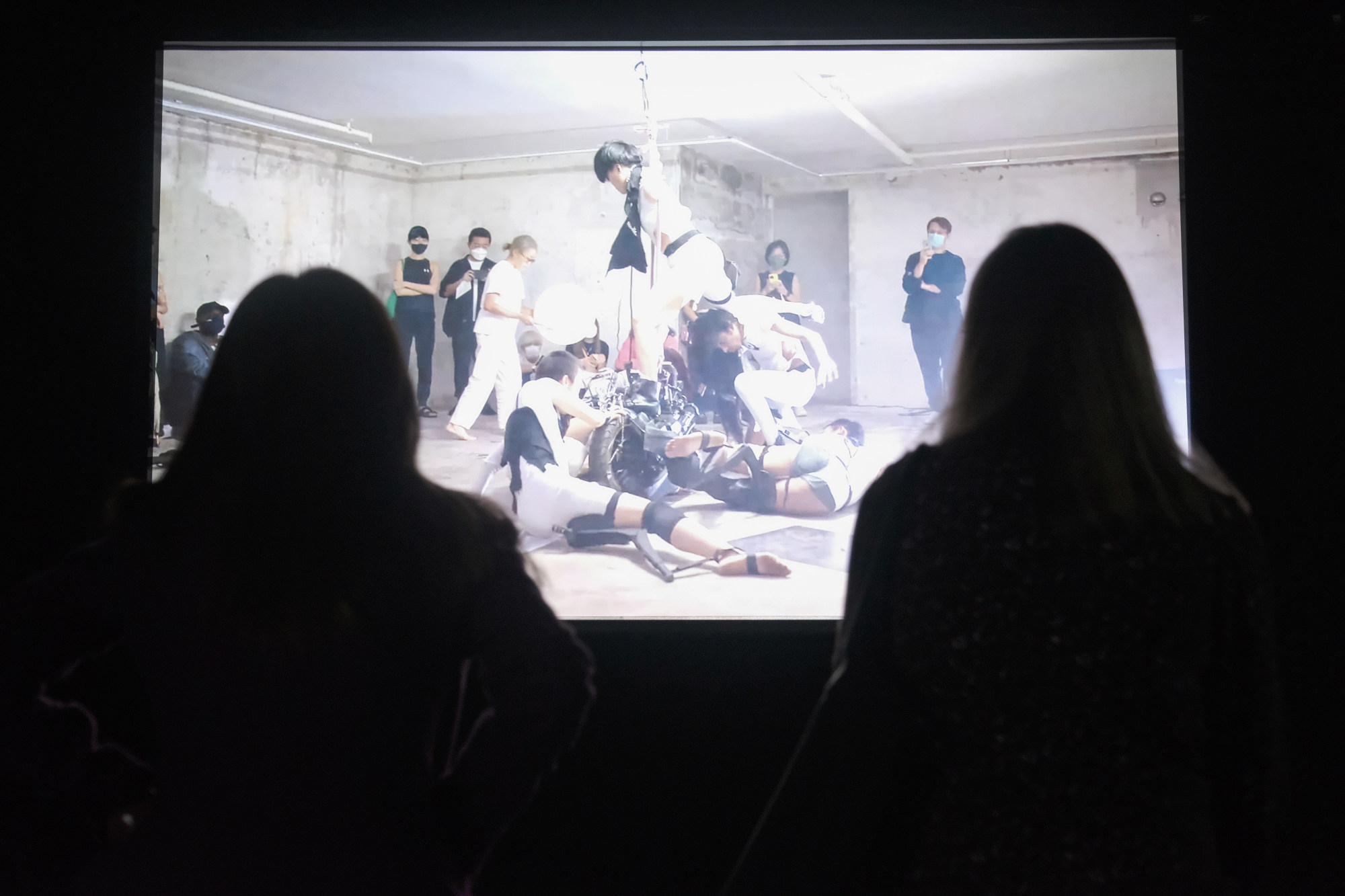 "Beyond Strength: A Retrospective Exhibition of Gay Games, 1982-2022", Goethe-Gallery & Black Box Studio, 14/F Hong Kong Arts Centre, 2 Harbour Road, Wan Chai, Mon 11am-8pm, Tue-Fri 10am-8pm, Sat 9.30am-6pm, until November 26. Free admission
"Love+: Awakenings", Pao Galleries, 5/F Hong Kong Arts Centre, 2 Harbour Road, Wan Chai, 10am-8pm, until November 26. Free admission.