Art
Get more with myNEWS
A personalised news feed of stories that matter to you
Learn more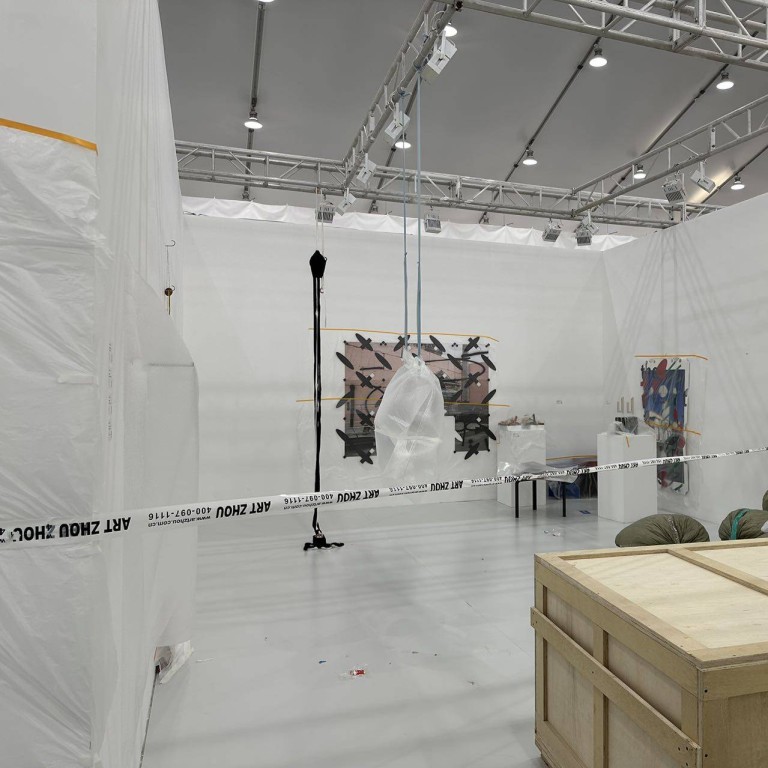 'We need to leave. Now'. How we strolled out of Covid-hit Shanghai art fair, dodging lockdown and quarantine, and feasted like it was our last supper
With one Shanghai contemporary art fair shut down over a positive Covid test, another fair was abuzz with gossip. Then came signs it too would be locked down
We walked out, not too fast but fast enough to avoid lockdown and orders to test or quarantine. It was another blow for galleries hoping to sell art in China
There are few experiences as surreal as fleeing an art fair for dear life, but in 2022 Shanghai surrealism has been in plentiful supply.
On November 11 and 12, the city's two flagship contemporary art fairs were abruptly shut down mid-run because of China's draconian Covid-19 contact-tracing and quarantine measures. This was just the latest blow to the local art market, which has existed in suspended animation ever since Shanghai's two-month
lockdown
in spring.
"Zero Covid" has cost the city's art world dearly in terms of income, sanity and standards, says a Shanghai-based art consultant, speaking on condition of anonymity. Participants and organisers of the two art fairs, both scheduled to run from November 10-13, were already exhausted before the openings, the person said.
"Achieving excellence lost its priority" when so much energy was devoted to preparing for a "worst possible case scenario".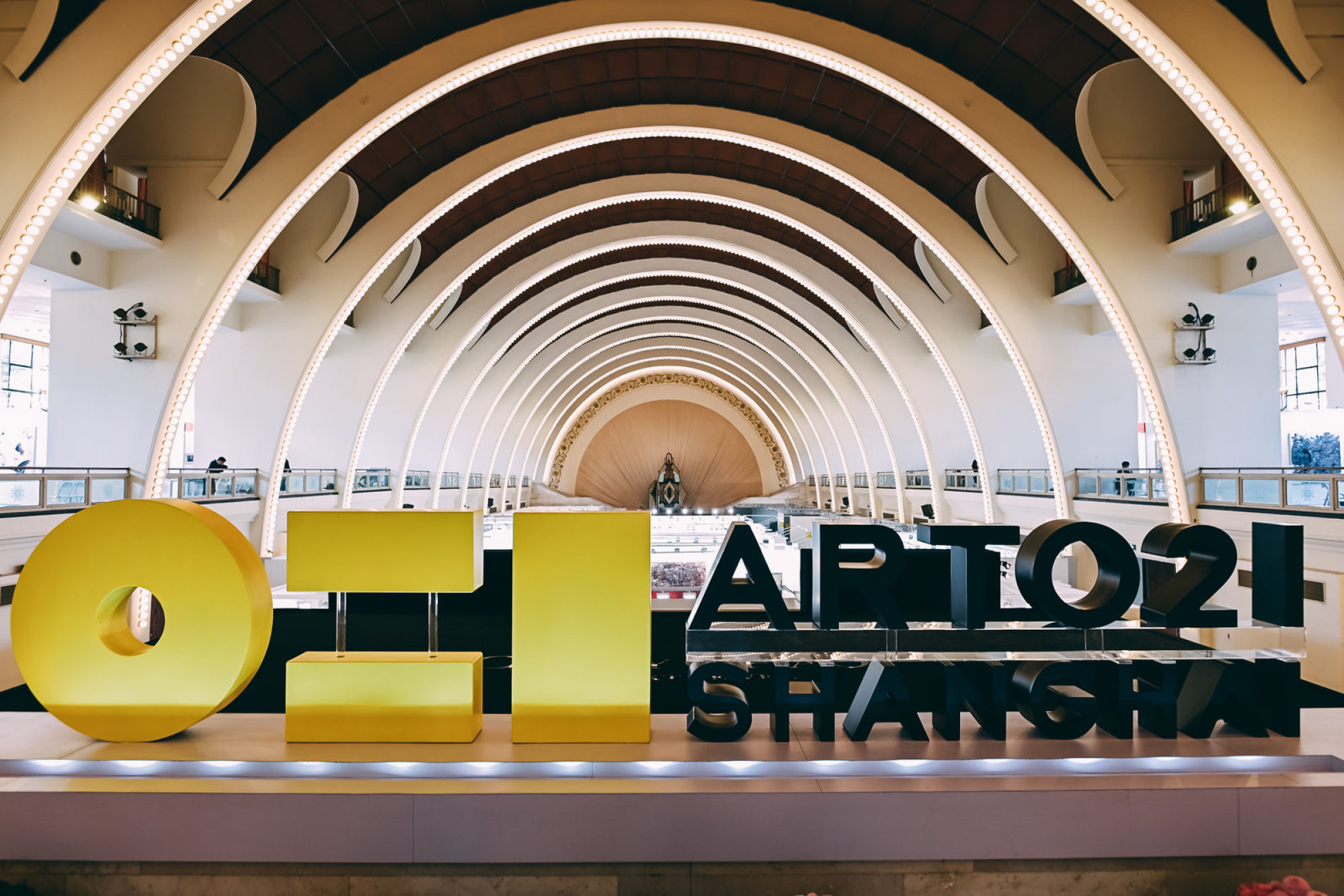 The worst did happen, and this year's art week evidenced how impossible it is to be prepared amid such rapidly fluctuating and inconsistent policies and lack of transparency.
On Saturday, November 12, I was circling West Bund Art & Design Fair's hall A like a buzzard, hunting for gossip and commiserations.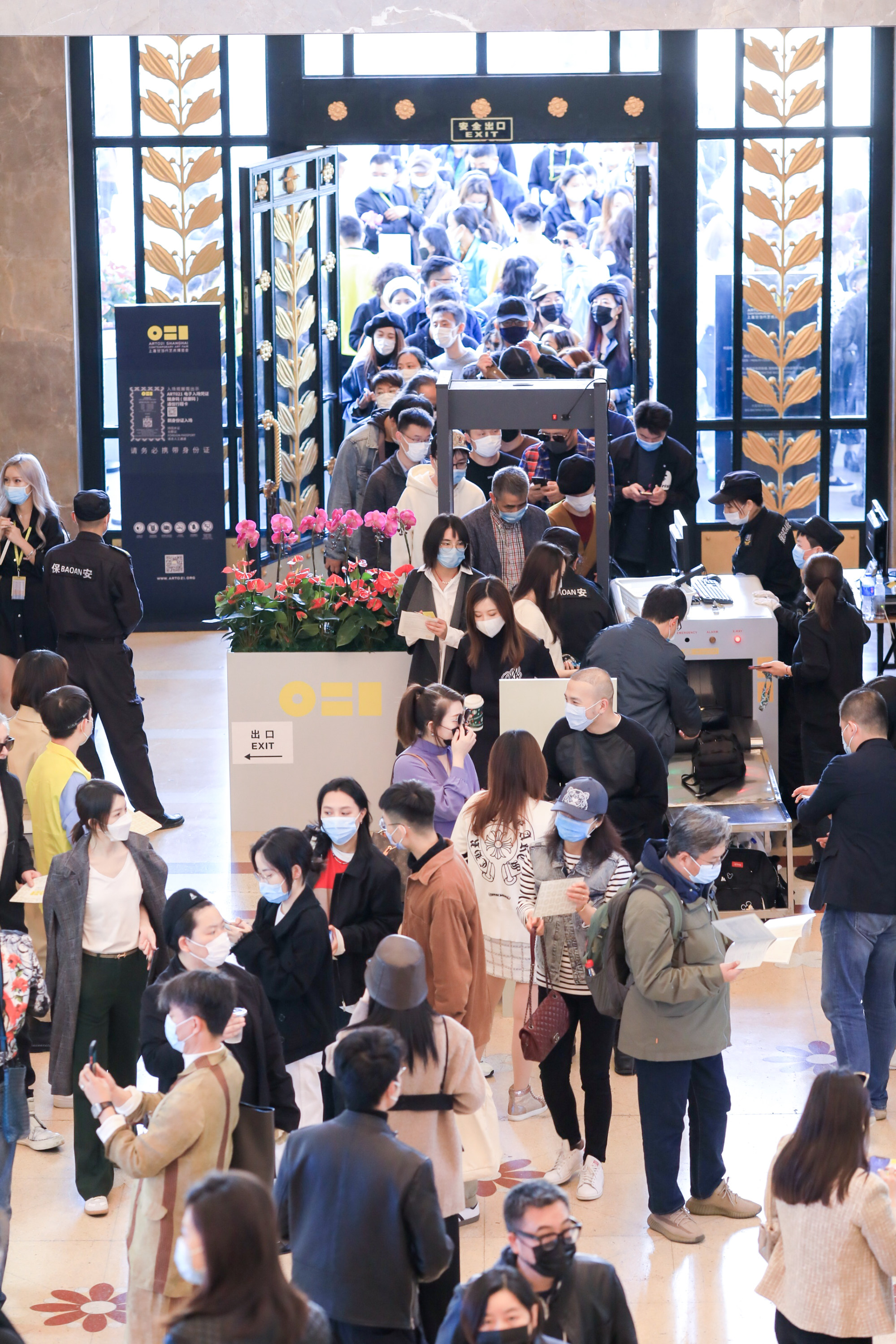 The previous afternoon's closing of Art021 at the Shanghai Exhibition Center was hot on everyone's lips. I wasn't present at the site but the organisers and a Shanghai government release confirmed that a single security guard had tested positive and the whole fair was quickly closed.
What had happened, who had been quarantined, were the artworks damaged by the large-scale spraying of disinfectant (albeit food grade)? What did it all mean for Shanghai? These were the mysteries our hive mind hoped to resolve.
I spoke with one gallery that participated in both fairs and had its West Bund booth cordoned off on Saturday because of the Art021 closure, though they said no staff had traversed between the fairs – just contamination by association.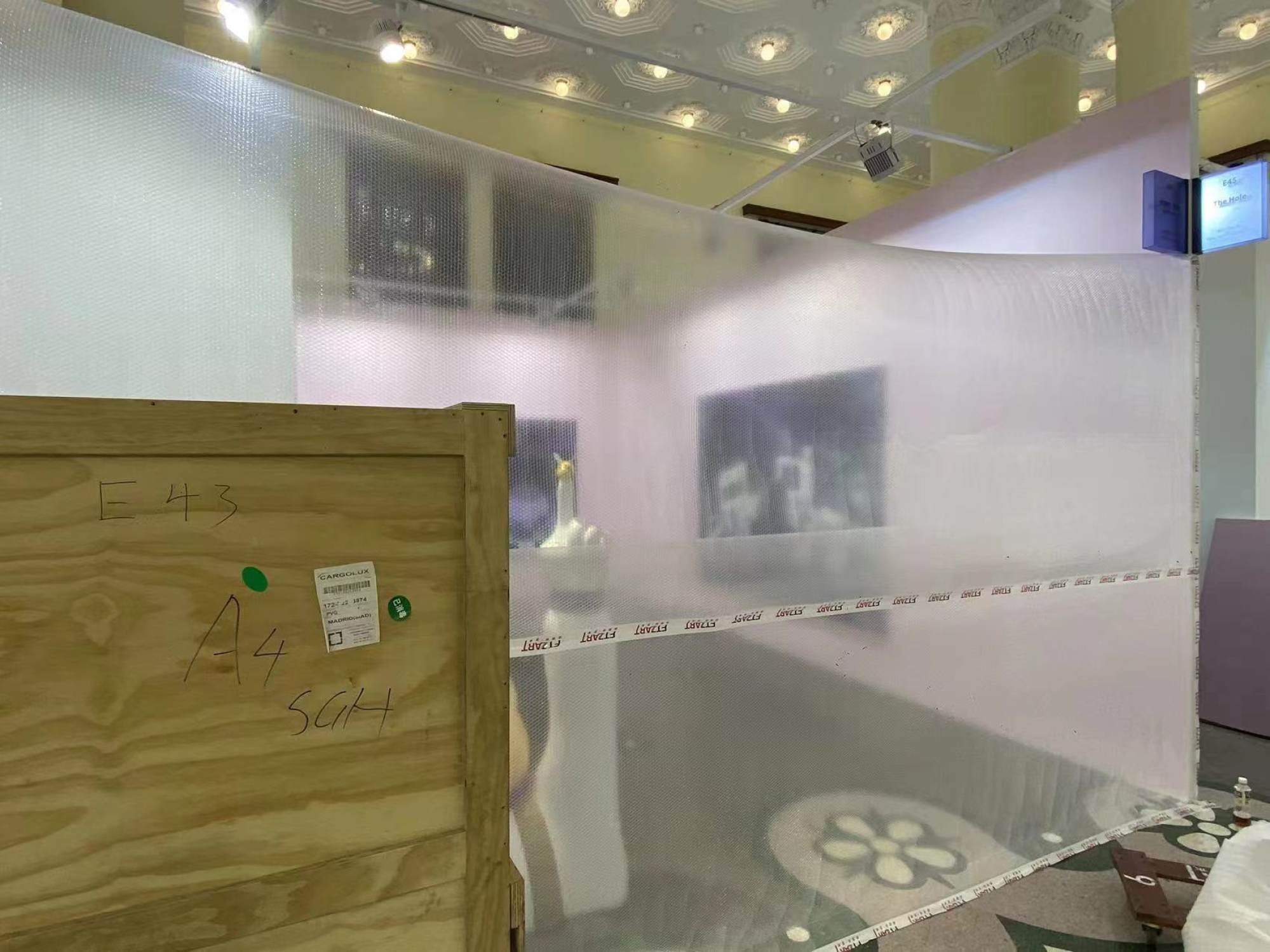 Around 5pm, I started noticing more galleries with suddenly erected cordons, and felt that stomach lurch of deep fear that the now-familiar tape elicits. The same type of cordon, but carrying the word "police", had encircled Shanghai's trees and roads all spring.
A gallerist friend I had not seen for a year – many such small reunions were the highlights of art week – suddenly cupped my elbow.
With no preamble, she quietly said: "We need to leave. Now."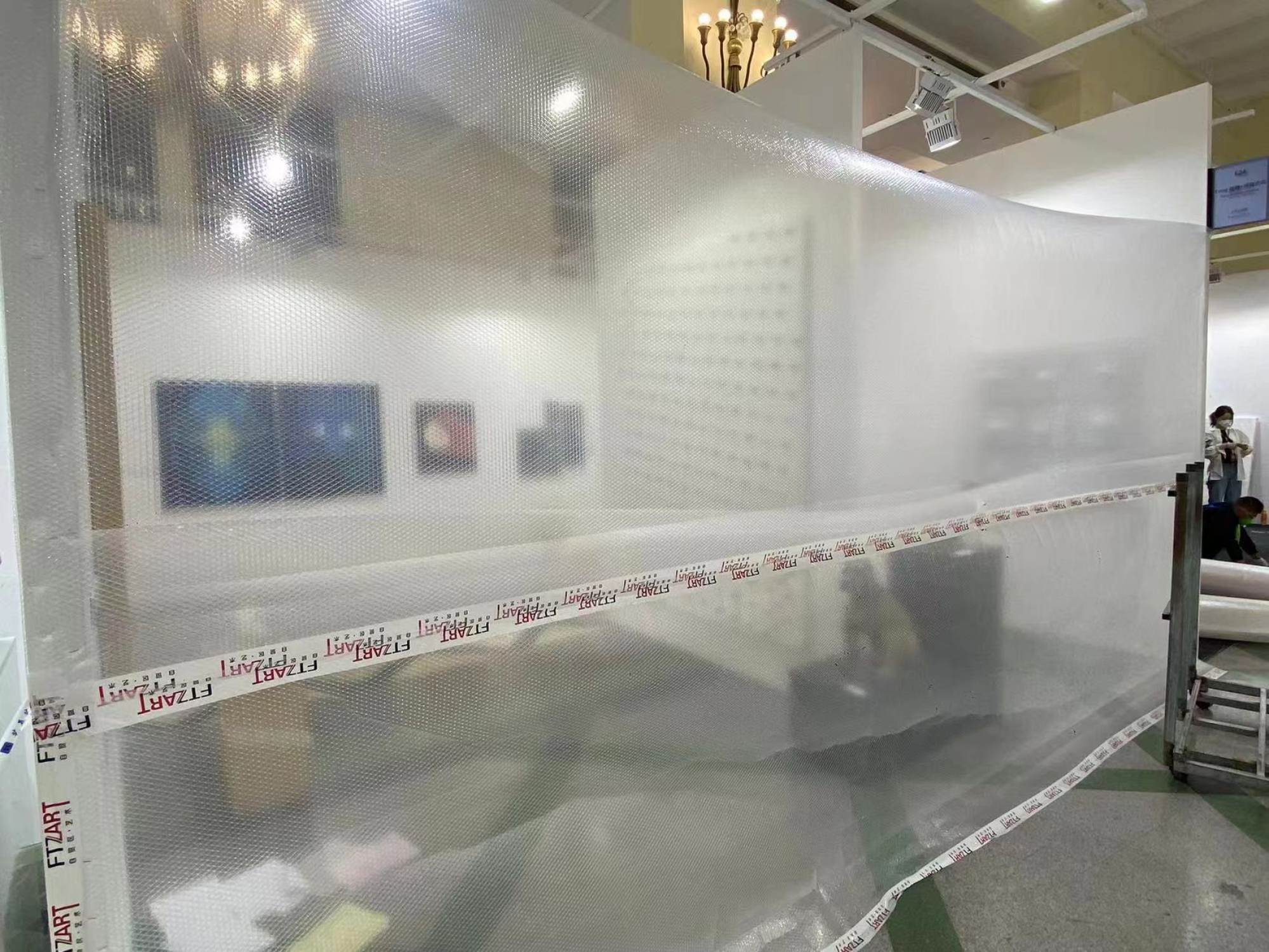 Without looking back or asking why, I joined her in strolling out, quickly but not too quickly.
We continued until a safe distance away, noticing a stream of people becoming a river behind us, as she explained that all gallery staff had been informed that they should stay after closing, an ominous order which they took as a sign to quickly plastic wrap their art (to protect against possible disinfectant) and leave as soon as possible.
Sure enough, 10 minutes later, the venue was reportedly locked down, keeping those who remained inside for several hours longer.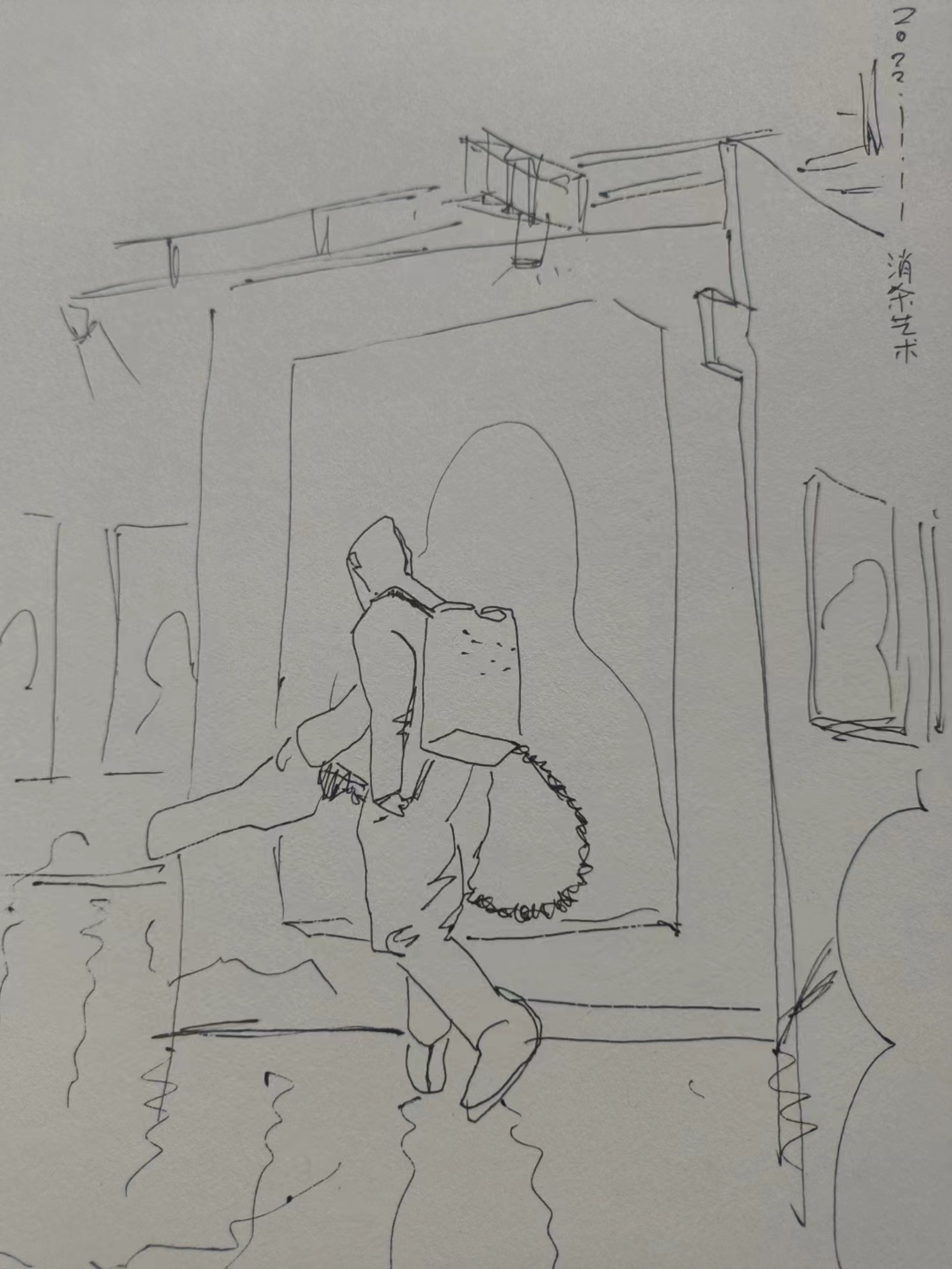 The fair announcement on November 13 didn't explain the precise reason for the shutdown, apart from saying it had to do with "current pandemic controls".
Those who were in hall A would later receive phone messages for three days of self-monitoring and extra PCR tests. Most of those in the adjacent hall B that night got 48 hours of home or hotel quarantines.
People who had been at Art021's east hall largely received up to seven days of home or hotel quarantine, though at least one dealer was sent to central quarantine.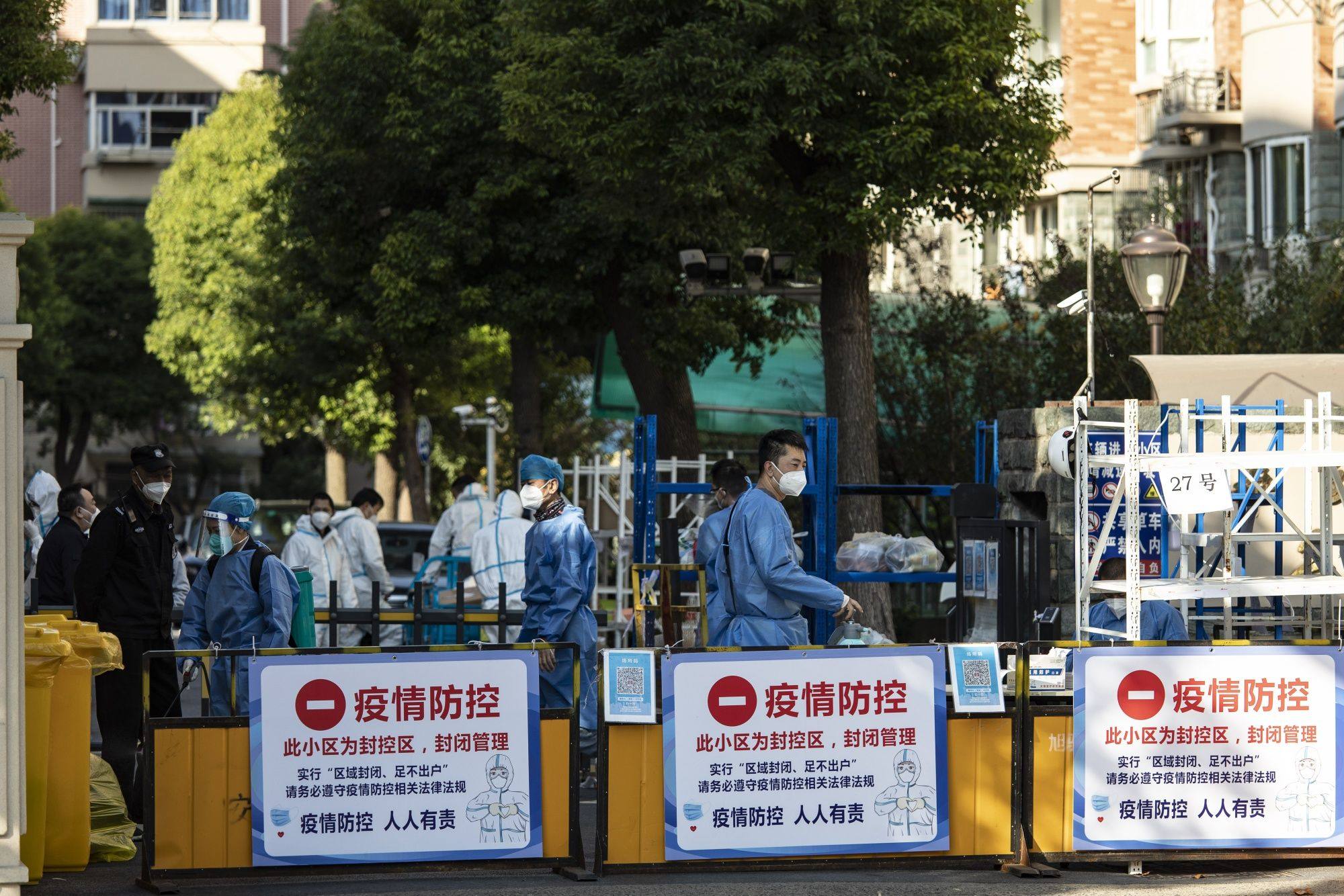 But when we left the fair, we didn't know whether we would be sent to quarantine or not. And so we all hightailed across town with our phones on flight mode, feasting like it was our last supper for a while.
It wasn't, but it easily could have been. The risk of central quarantine is an intense, existential terror in Shanghai.
Craig Yee, co-founder of Beijing- and Seattle-based gallery Ink Studio, is a frequent participant in art fairs (the gallery has signed up for
Art Basel Hong Kong
next March). Usually a regular, Yee decided to skip Shanghai art week this time because the risk of cancellation was too high.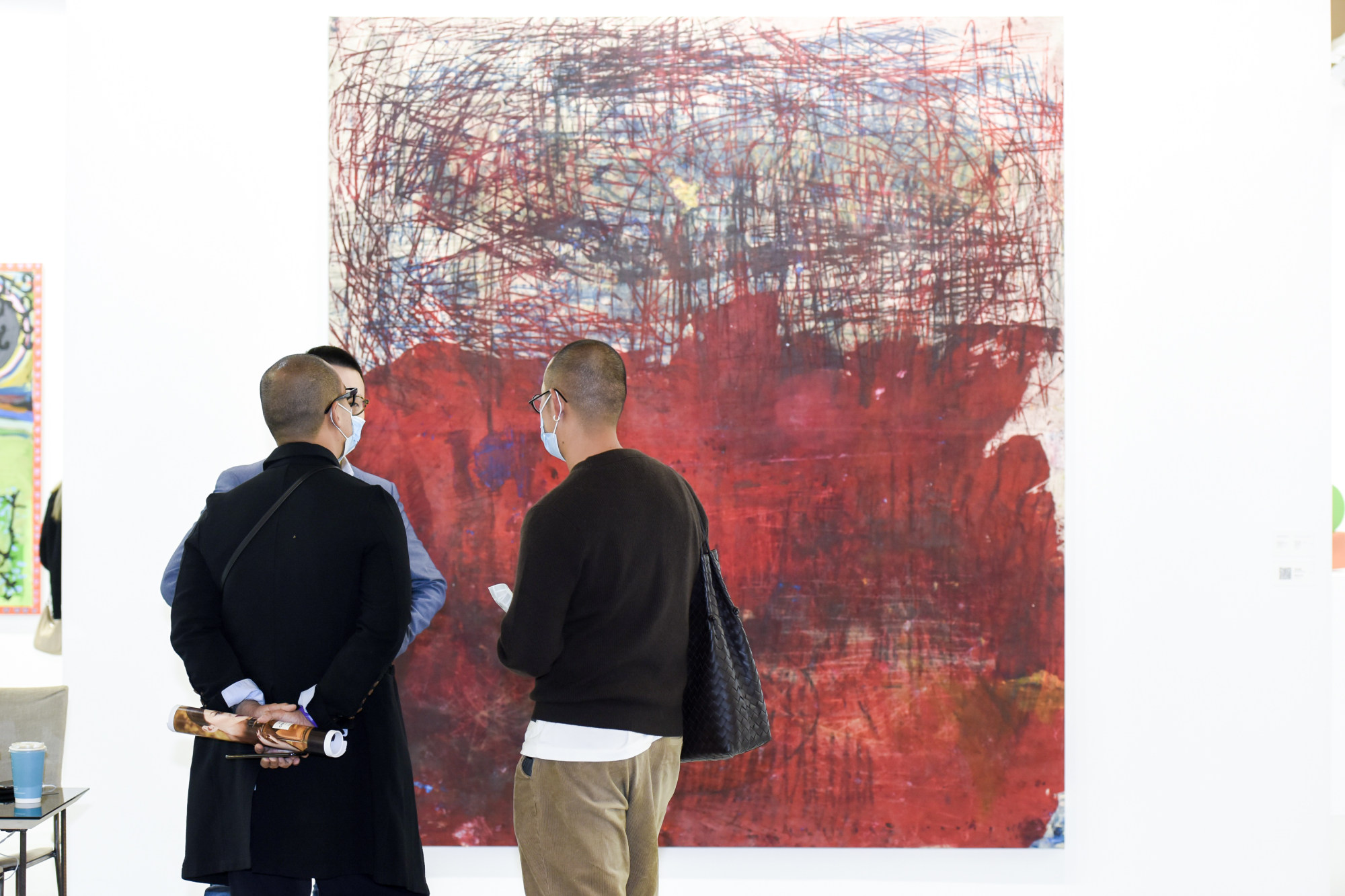 "We know the local government is in favour of having international art fairs, but the central government doesn't care," he says.
"Shanghai and Art Basel in Hong Kong are where the buying, the money, the interest are. People will do anything for access to those mainland [Chinese] collectors. They just need one 'normal' post-Covid season to make a comeback," observes Yee.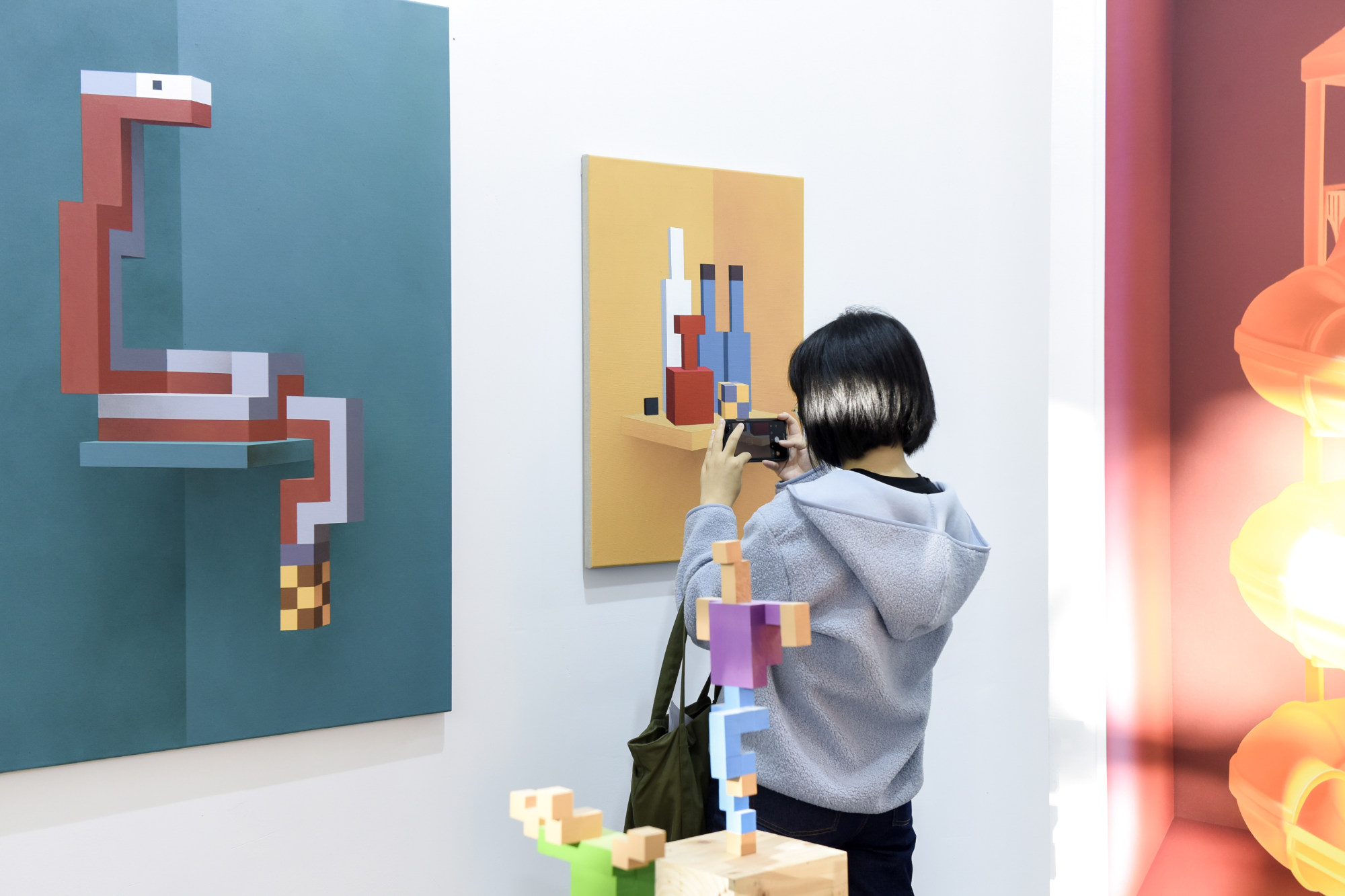 He is convinced that collectors in mainland China are far more interested in international contemporary art than are their counterparts in the rest of East Asia.
"I'm constantly surprised at the parochialism in South Korea and Taiwan," he says. Despite their great energy and professionalism, their tastes remain narrower.
However, he worries about the future of contemporary art in China under "the political and cultural suffocation" of an increasingly censorious central government.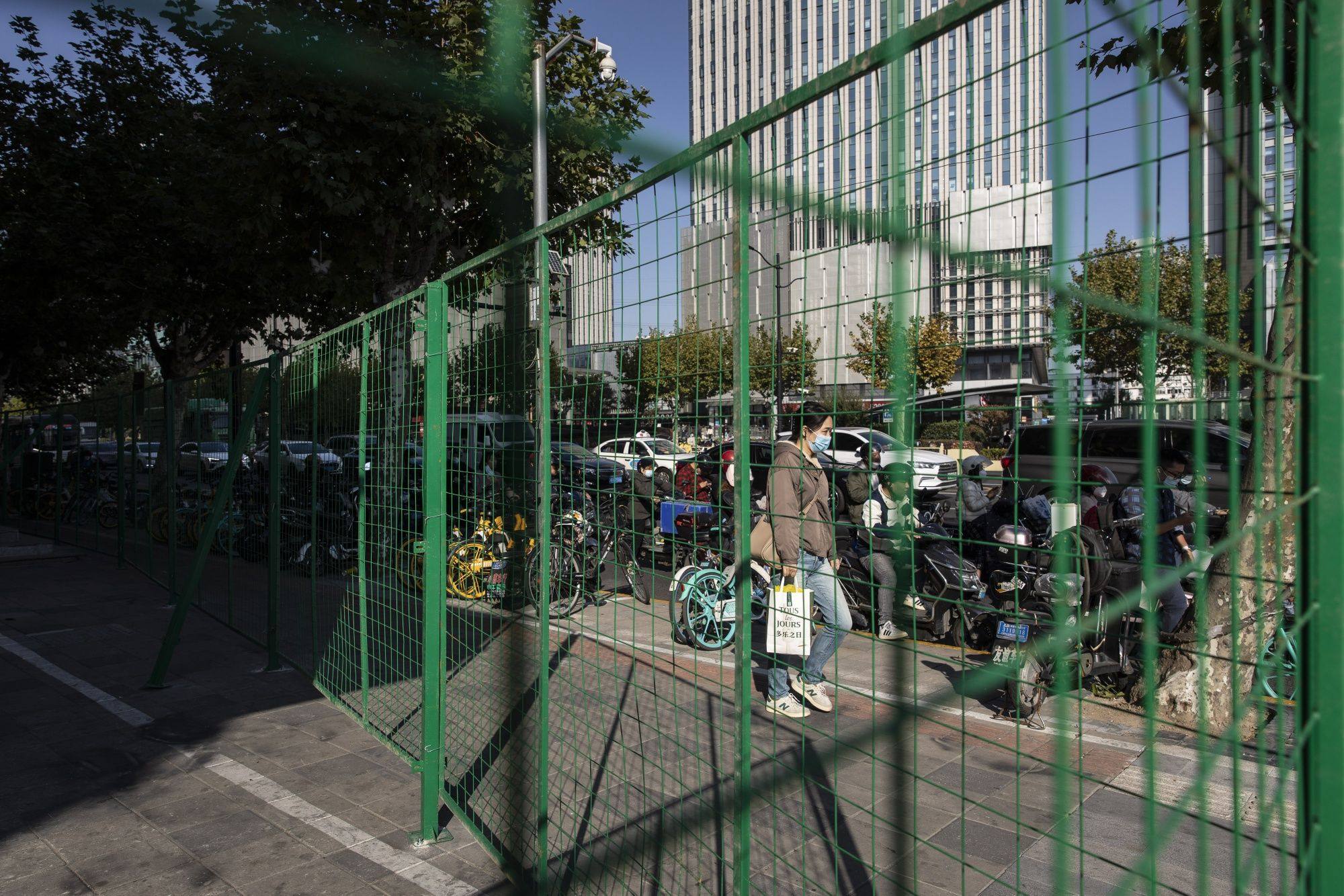 The buying and selling will come back, the consultant says, but "perhaps the art market should be reminded that they are not trading bonds or a common commodity, but are in the business of collecting something much more sophisticated".
Yee says: "It is important that China remains engaged with the rest of the world. It is extremely painful to see the world also shut down towards China, and lose interest in understanding it.
"I worry how China becomes more nationalistic, believing it has nothing to learn from the outside. Societies have always done their best when open."