Art
Get more with myNEWS
A personalised news feed of stories that matter to you
Learn more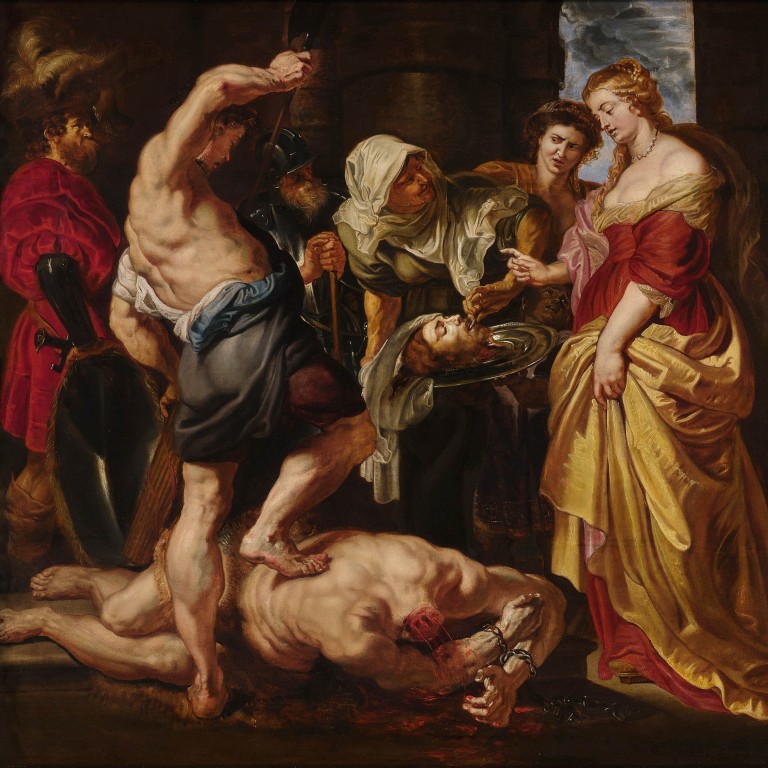 No T-rex but you can buy a Renoir and preview Old Masters in Hong Kong ahead of upcoming London and New York auctions
Among works on show at Sotheby's Hong Kong gallery for London and New York auctions is a Peter Paul Rubens valued at up to US$35 million
Hong Kong's Gagosian Gallery is also eager to tap Asian collectors' interest in older works by presenting a selection of paintings by Pierre-Auguste Renoir
Move over Shen the T-rex. Here come the Old Masters.
After Monday's abrupt
cancellation
of the first Hong Kong sale of a Tyrannosaurus rex skeleton, the limelight during this week's auction previews is shifting to a group of paintings that the auction house Sotheby's describes as rare works by veritable titans of the Renaissance and Baroque eras that still remain in private hands.
These are highlights in upcoming London and New York auctions that come under the "Old Masters" category – loosely taken to mean paintings by prominent premodern European artists from 1300 to 1800.
Among the works on show in the Sotheby's Hong Kong gallery, the top lot by value is Peter Paul Rubens' macabre Salome presented with the severed head of Saint John the Baptist (circa 1609).
Valued at US$25 million to US$35 million, it led Keith Christiansen, curator emeritus of the Metropolitan Museum of Art, to describe the Flemish painter as "some pre-cinematic Martin Scorsese" who turned violence into art. In a scene filled with sexual tension, a muscular executor is seen returning his sword into its sheath as Salome scolds the lifeless head on a platter and a maid pulls at Saint John's tongue.
The painting will be sold in New York City in January 2023 together with nine other works from The Fisch Davidson Collection that is being sold as part of its owners' high-profile divorce.
Separately, the auction is also selling a version of Venus and Adonis (circa 1555-57) by "Titian and workshop" in London in December. The painting, which is also on show in Hong Kong, features Titian's "bestselling" subject according to Sotheby's press release.
The Renaissance painter made multiple versions of the goddess of love attempting to dissuade her lover from going on a dangerous hunt, with six out of the 12 surviving paintings owned by major museums such as the Prado in Madrid, the National Gallery in London and the Metropolitan Museum of Art in New York.
Experts continue to debate the full extent of Titian's direct involvement in this version, valued at £8 million to £12 million (US$9.5 million to US$14 million), though Sotheby's says there is a consensus over the fact that Titian did conceive and develop the painting himself.
Other works in the exhibition include a view of the Grand Canal in Venice by Canaletto (circa 1730s), estimated at £3 million to £5 million and being sold by Sotheby's together with other landscapes and still lifes owned by the Spanish collector Juan Manuel Grasset, who died in 2020.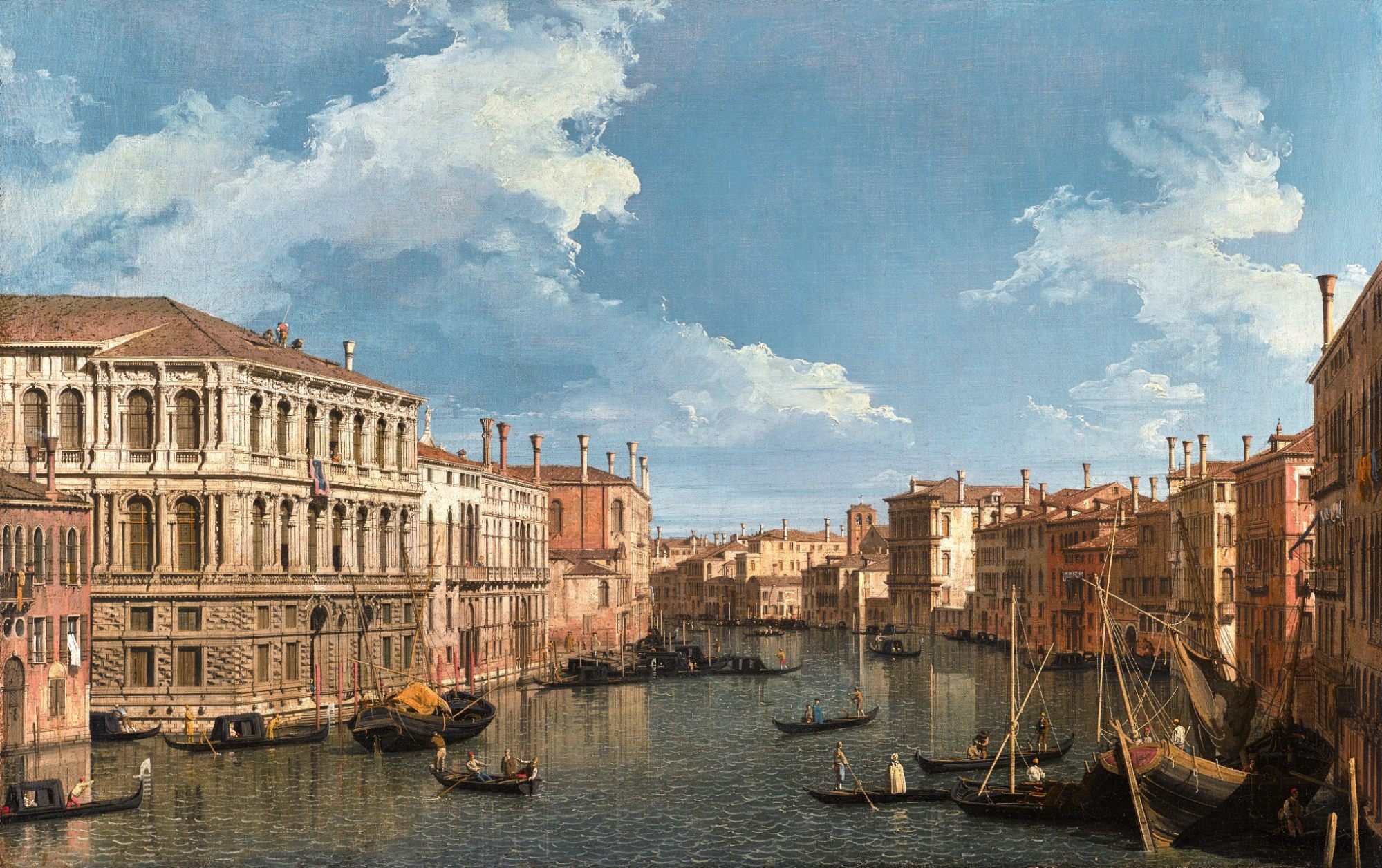 In Hong Kong's Central business district, Gagosian Gallery is also eager to tap Asian collectors' interest in older works by presenting a selection of paintings by Pierre-Auguste Renoir.
"When I arrived here 15 years ago I already began working with collectors of Impressionist and Old Masters paintings," says Nick Simunovic, managing director of Gagosian Asia. "While there is enormous interest in young and emerging artists, the picture in Asia is incredibly varied and complex."
In the US$1.5 billion auction of Microsoft co-founder Paul Allen's art collection by Christie's in New York this month, three major works which sold for more than US$100 million by Georges Seurat, Vincent van Gogh and Gustav Klimt were sold through Christie's Asian representatives, suggesting they were likely to have gone to collectors in the region, Simunovic says.
Christie's cancelled the November 30 sale of a 12.2-metre Tyrannosaurus rex skeleton, nicknamed
"Shen"
, after the seller decided to show it in a museum instead, the auction house said on November 21.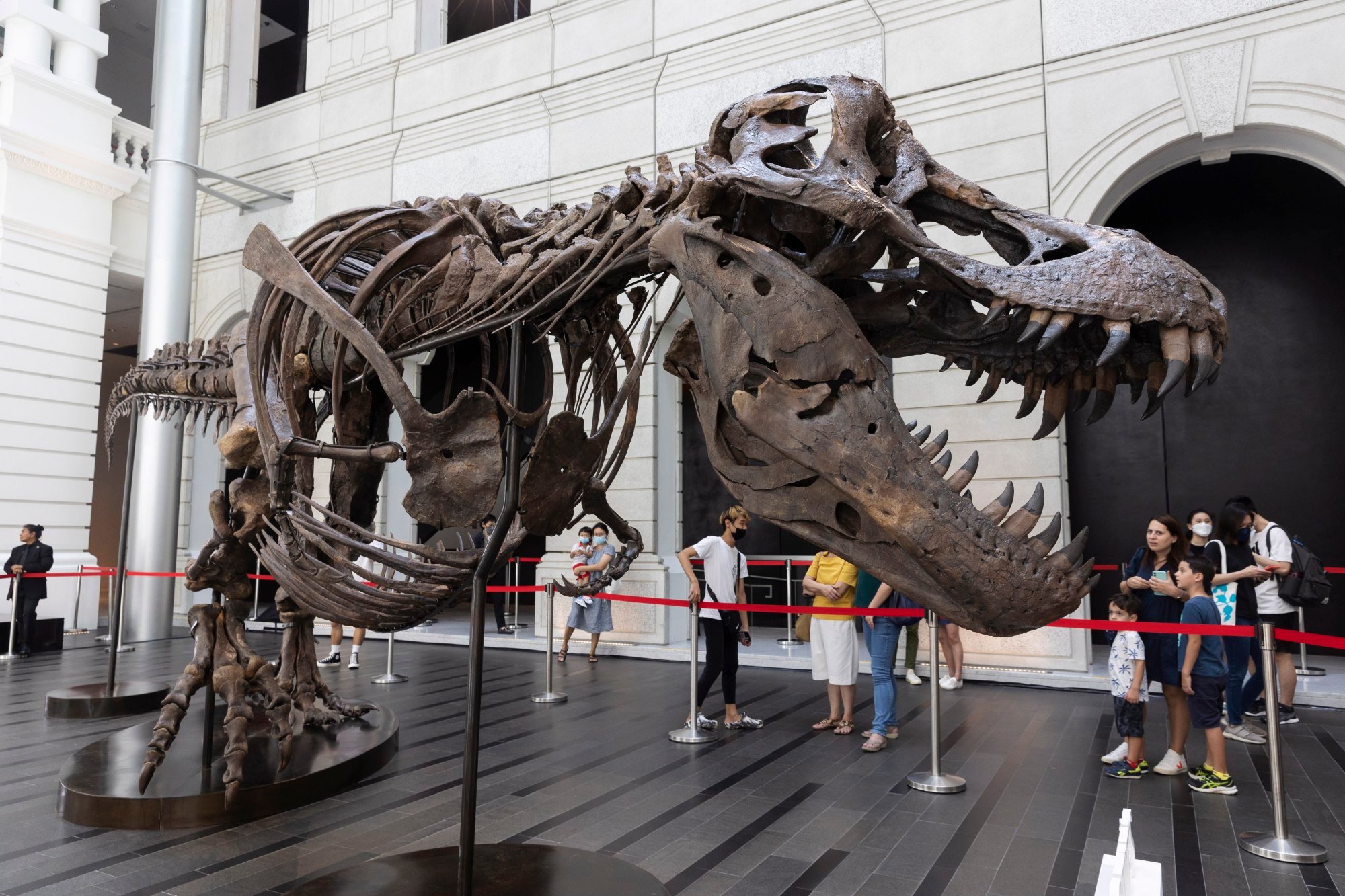 The New York Times earlier reported that an American fossil company raised doubts about whether parts of "Shen" were put together using replicas copied from "Stan", a T-rex skeleton that it holds the intellectual property rights for.
Christie's says the cancellation will not affect the public previews of its autumn auctions in Hong Kong.
Public previews of auctions hosted by Christie's, Phillips, K Auction (the South Korean company's first sales in the city in nearly three years) will take place at the Hong Kong Convention and Exhibition Centre, JW Marriott Hotel and the Grand Hyatt Hotel respectively starting on November 25.
Sotheby's Old Masters auctions preview runs from November 23 to 27, at its Hong Kong gallery, 5/F, One Pacific Place, 88 Queensway, Admiralty.
"Pierre-Auguste Renoir", Gagosian Hong Kong, 7/F Pedder Building, 12 Pedder Street, Central, Tue-Sat, 11am-7pm. Until January 7, 2023