Art
Get more with myNEWS
A personalised news feed of stories that matter to you
Learn more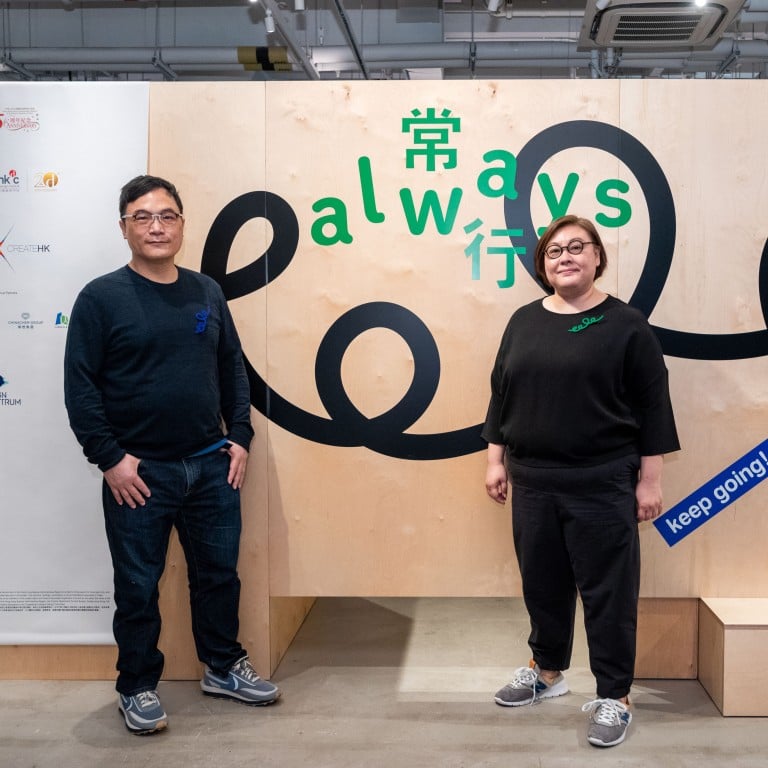 From Lap Sap Chung to the calligraphy of street signage, a half-century of Hong Kong design for sustainability celebrated in exhibition
From posters to photographs of vanishing street-sign calligraphy to recycling and upcycling, exhibition at Central Market celebrates design for sustainability
Curated by designers Benny Au and Teresa Chen, the show is part of the Hong Kong Design Centre's 20th anniversary celebrations, and moves to PMQ in January
Upon first glance the posters resemble old obituaries, the kind traditionally found in Chinese-language broadsheet newspapers. However, a closer look indicates not the death of a person, but the possible expiration of something larger: our environment.
Conceived in 1992 by designers Stanley Wong, Raymond Chan and Paul Regan, the four posters were created for Friends of the Earth (HK). It was one of the earliest advertising campaigns dedicated to raising awareness of the environment, and today it is displayed at Central Market in Hong Kong as part of a design-centred exhibition titled "always".
Organised by the Hong Kong Design Centre as part of its 20th anniversary celebrations, "always" is sponsored by the Hong Kong government's Create Hong Kong agency, whose role is to facilitate the development of creative industries in the city. The exhibition runs until December 12 at Central Market, then moves to nearby PMQ from December 15 to January 29, 2023.
The 50 design projects featured, most of them local, were curated by designers Benny Au and Teresa Chen around the theme "Design for Sustainable Community".
The recycling and upcycling projects chosen are not surprising, but other contributions offer a different take on the sustainability theme by focusing on heritage preservation and community development.
Dave Choi's CityWording (2022), for example, looks at the typefaces and fonts used around Hong Kong, a city where signage is displayed – yet hidden – in plain sight.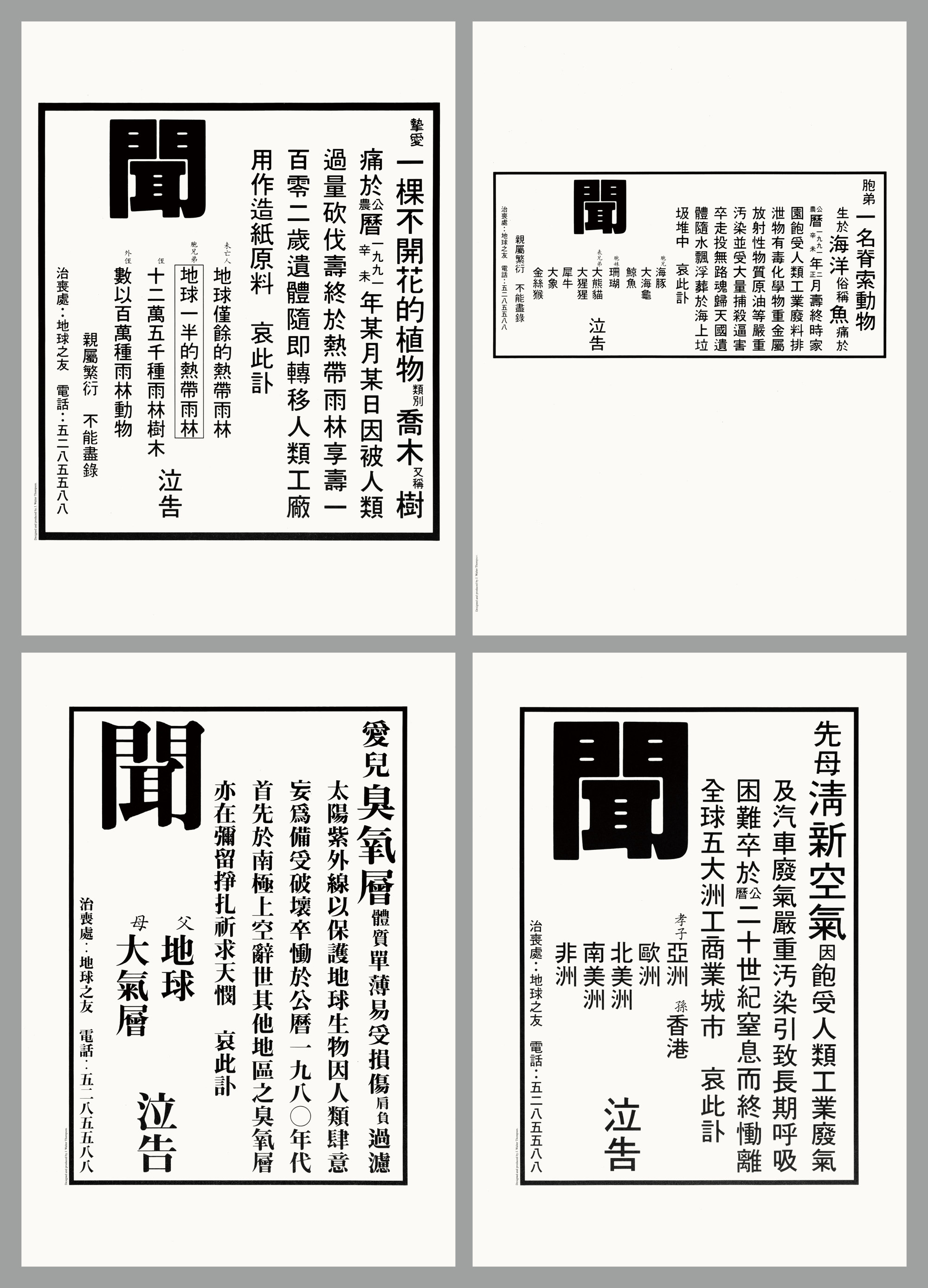 By drawing attention to often ignored but distinct typefaces, Choi reveals their unrealised beauty, stitching his photographs into a story of everyday moments in the city.
His work is complemented by A Study on Hong Kong Beiwei Calligraphy & Type Design (2012), by Adonian Chan and Ire Tsui.
The book centres on beiwei, a dynamic calligraphy style born in China's Northern Wei Dynasty (386-534 AD) that became widely used on Hong Kong signage after World War II, and is now at risk of disappearing.
To tackle the small, confined nature of Hong Kong living spaces, architect Gary Chang turned his 344 sq ft home into A Domestic Transformer (2007), where sliding shelves and other mechanisms change spaces: the bedroom morphs into a six-person home cinema complete with hammock, and the kitchen becomes a lounge that, with the help of a screen, can be a private zone.
Benny Lau's Tree Bark Bookend (2007) uses tree bark, a material often discarded because of its irregularities, while C. L. Lam's OOObject (2009) collects food waste such as eggshells, coffee grounds and apple pomace and creates products including toy cars and yo-yos.
Large-scale and institutional projects are also featured, for example the 2017 rebranding by Stepworks of Hong Kong Tramways, and the redevelopment of the
Nan Fung Cotton Mills into The Mills
, a cultural centre in Tsuen Wan.
Au and Chen have selected 21 posters by Hong Kong-based designers, including Henry Steiner, Freeman Lau and Kan Tai-keung.
The posters, which date from the 1970s to the 2010s, show the designers' responses to a variety of environmental and social issues.
One of Steiner's posters, inspired by the work of Belgian surrealist artist René Magritte, features a traditional Chinese wooden plate stand supporting auspicious clouds. "In this case, it's holding up the cloud – that's nature," he says of the 1992 work.
The message is simple, Steiner adds: "Conserve nature – it's a treasure. And the stand is holding something that is very delicate and precious."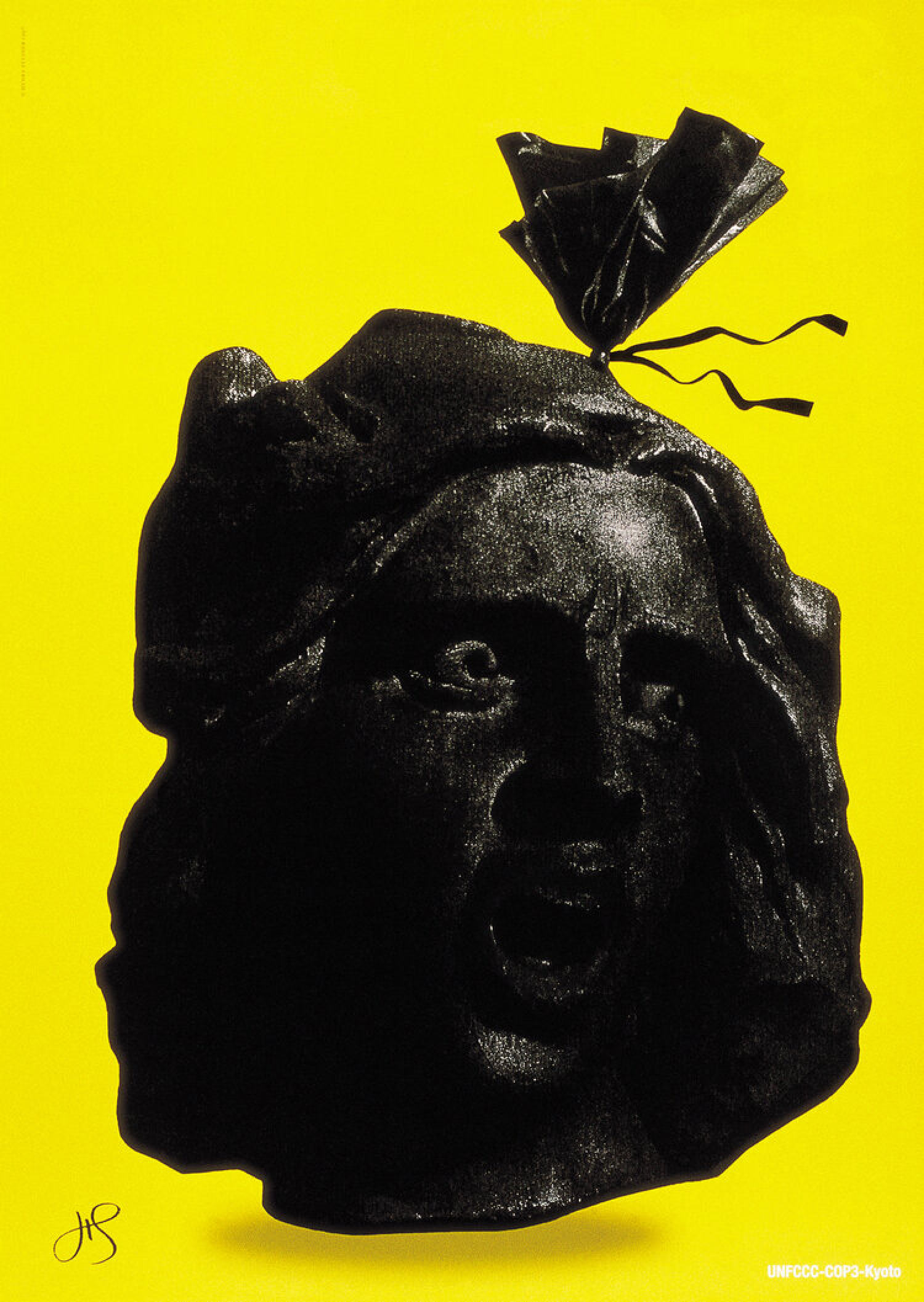 His other piece in the exhibition, The Earth: Triumph in Paris (1997), shows a sculptural detail that is part of the Arc de Triomphe – a disembodied head – inside a garbage bag. It appears to be shouting for help, or gasping for air, and the poster was intended to draw attention to the pollution and waste created on our planet.
Its background is bright yellow, historically a dangerous colour because of the toxicity of the pigments used to produce it, among them arsenic.
By turning art into garbage, the work also alludes to the devaluation of art by the public. "I was thinking [of] the way that art is being sacrificed," Steiner says.
Meanwhile, the two posters by Kan featured represent nature haemorrhaging: Green (2000) features a green teardrop falling from a leaf, while Conservation of Nature (1991) uses stone to represent nature's suffering. "People keep harming nature, so we need to protect it so it doesn't keep bleeding any more," Kan explains.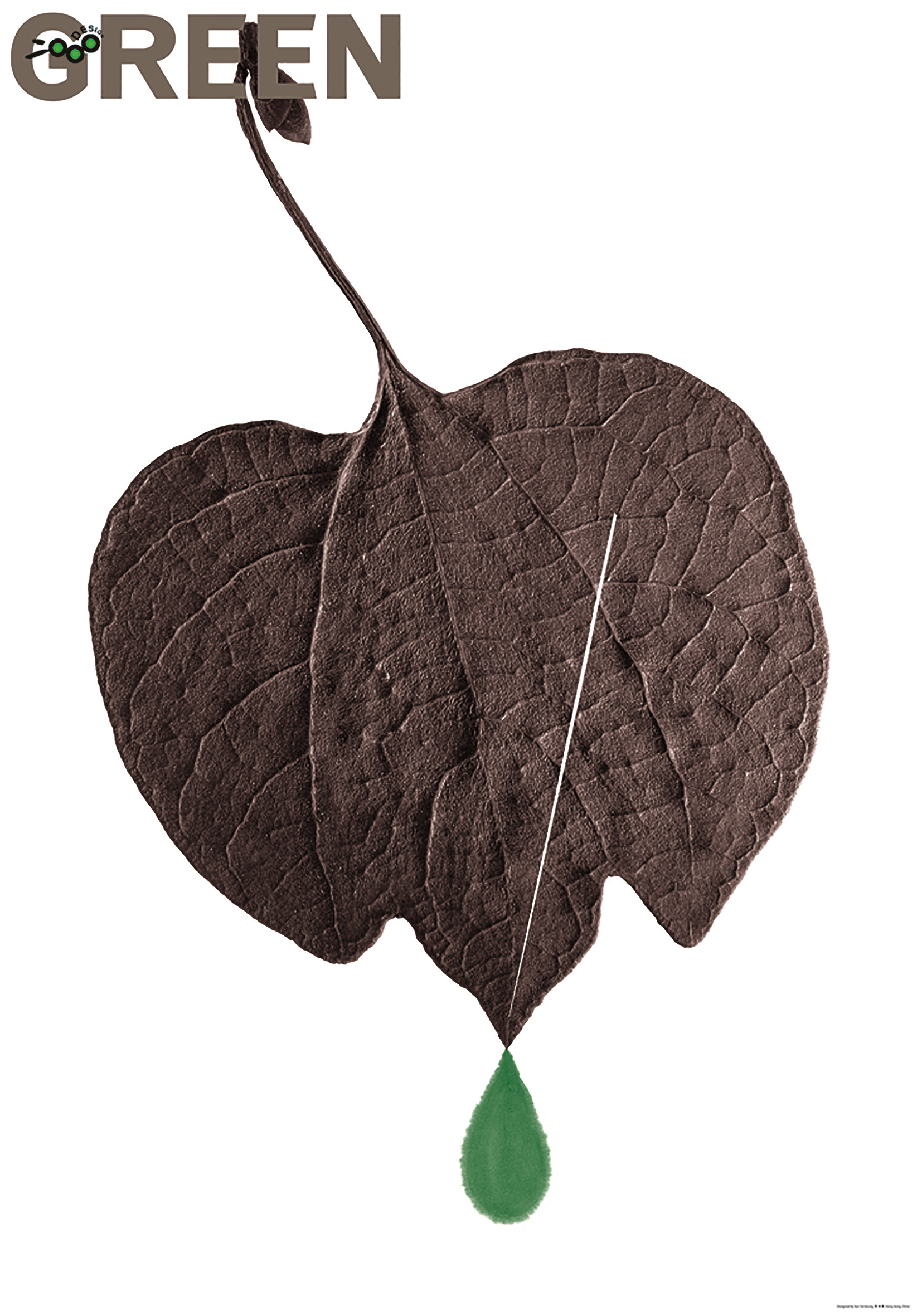 Hong Kong's iconic "garbage bug" character, Lap Sap Chung, is also seen in a "Keep Hong Kong Clean" campaign poster from 1975 by
Arthur Hacker
.
In addition to the exhibition, there will be workshops, public guided tours and designer sharing sessions centring on the works on view.
To further explore Hong Kong's design development and learn more about the city's established and emerging architects, visitors can join one of
Hulu Culture
's expert-led tours, while Kenneth Lee – a Hong Kong master of
kintsugi
, the Japanese art of repairing broken pottery with gold pigment and lacquer – will also host a talk about design and cultural heritage.
Meanwhile, a joint event led by
PMQ Taste Library
and Classics Anew will highlight taste and touch, and children can participate in an illustration workshop centred on environmental protection.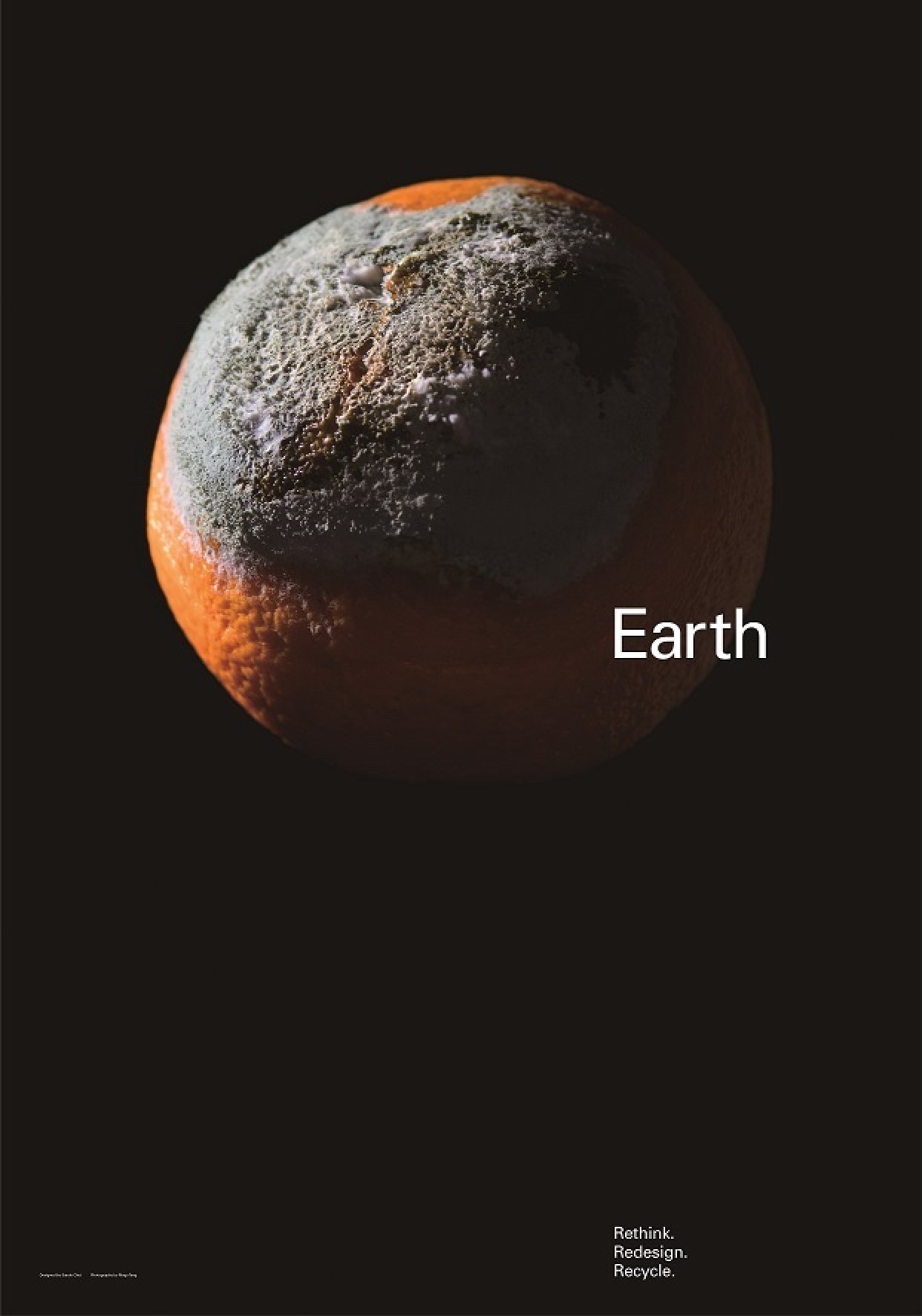 Whether it's a poster of a mouldy orange representing a rotting planet, or an upcycled denim skirt made from deadstock fabric, designers are putting a new slant on sustainability.
The goal is clear: to spark awareness and prompt action, so that there is "always" the aim of making a positive impact on the environment.
"always"
1/F, Central Market, Central, until December 12; HG10-HG12 & HG19
PMQ, Central, December 15 to January 29, 2023. Mon-Sun, 11am-8pm.