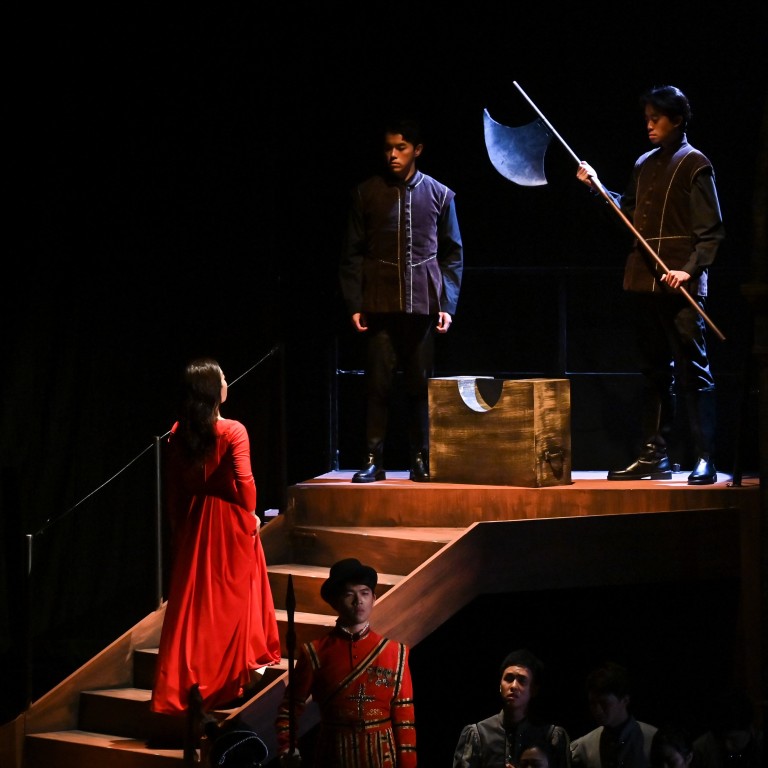 Review

|
Opera Maria Stuarda by Musica Viva: emotionally intense matinee follows well sung but static first night
Hong Kong group gives two contrasting performances of Donizetti's opera that pits Mary, Queen of Scots against England's Queen Elizabeth I
The first night's performance was well sung but drained of drama, whereas a matinee the next day demonstrated the work's emotional intensity to the full
If you thought the British royal family was conflicted over the veracity of The Crown, imagine their reaction to Gaetano Donizetti. Two centuries before Netflix, the Italian opera composer wrote his "Tudor trilogy" based on the lives of three 16th-century English queens, and historical accuracy is not their strong point.
Maria Stuarda, the second of the three, performed in Hong Kong by Musica Viva over the weekend, recounts the mortal rivalry between Mary Queen of Scots and her cousin Elizabeth I. Never mind that the two never actually met, Donizetti put them together on stage for a riveting operatic encounter.
Given his prominence in the bel canto operatic repertory, Donizetti doesn't get much stage time in Hong Kong (even less than planned, since Musica Viva's production of The Elixir of Love fell victim to the Covid-19 pandemic last January).
Maria Stuarda was last staged in Hong Kong in 1986 – also in the Hong Kong City Hall Concert Hall and by the same producer, Lo King-man, who was additionally the director this time.
Some directors are good with crowds, mastering their "traffic cop" function in moving performers around on stage for maximum effect. Lo's strength is rather the reverse, his staging's dramatic impact registering in inverse proportion to the number of people onstage.
This was partly down to the chorus, which, despite being well rehearsed musically, sang with all the dramatic fire of a well-behaved church choir.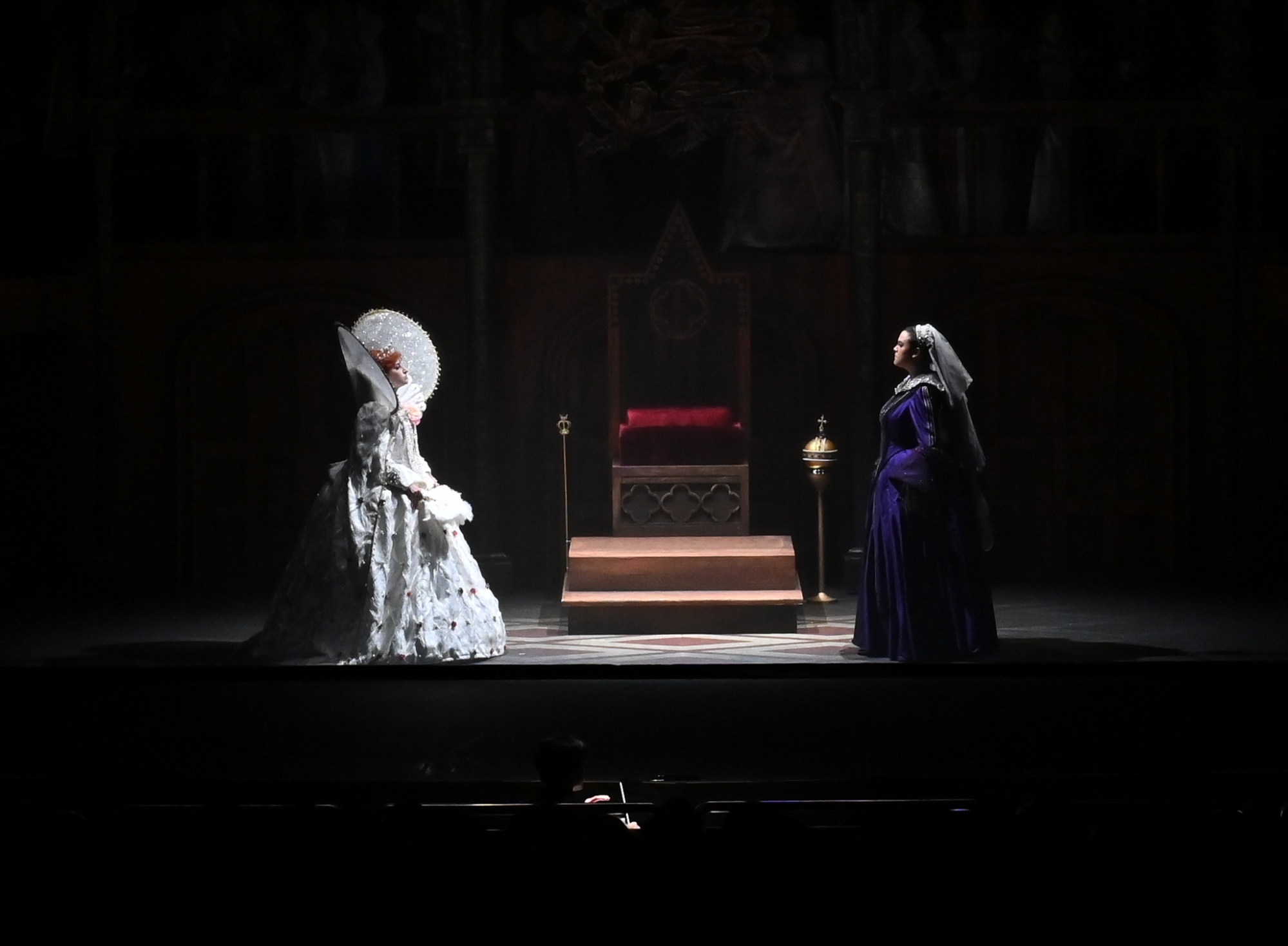 That solemnity was appropriate when the crowd gathered to lament Mary's impending execution, but less so in early scenes when, dressed in court finery, the choristers seemed more like part of the set than an active part of the performance.
Fortunately, the story of Maria Stuarda is driven primarily by singers in groups of two and three. On Friday evening, soprano Meryl Dominguez's Mary and mezzo-soprano Hilary Ginther's Elizabeth (reprising the singers' pairing in Musica Viva's Norma in 2021) were well matched both in voice and temperament, and established clearly their queenly rivalry in religion, ruling and romance.
Torn between the two, Todd Wilander's Leicester (their source of romantic contention) initially found his place vocally, though the tenor's clarion upper range became fragile by the end.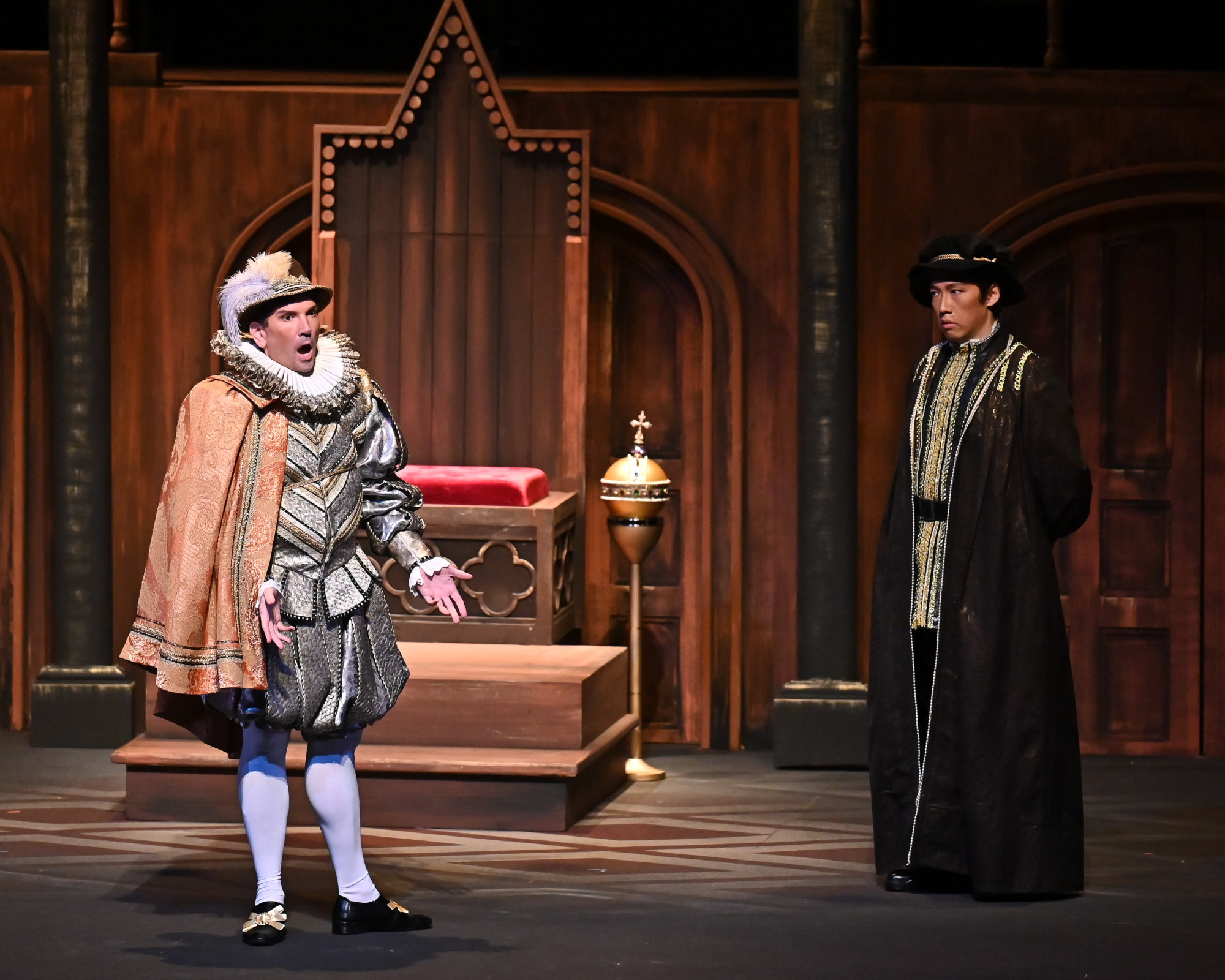 Baritone Sammy Chien Sum-ming's Talbot had a good cop/bad cop relationship to Michael Lam Chun-ting's Cecil – the former consoling Mary, the latter urging Elizabeth to take vengeance. Theatrically, it came across as more of a theoretical argument because of a lack of emotional tension.
In fact, for much of the evening, singers engaged with each other on musical rather than dramatic terms, despite some otherwise fine singing.
Another problem came from the pit. While conductor Wilson Ng Wai-sai kept his orchestra balanced both within itself and with the singers, he tended to pull back in intensity precisely when the music asked to be pushed forward.
Saturday afternoon's performance was another experience entirely, not least from the orchestra, which, in the moments between arias, duets and choruses, maintained greater momentum and the tempos, though often notably slow, were more secure.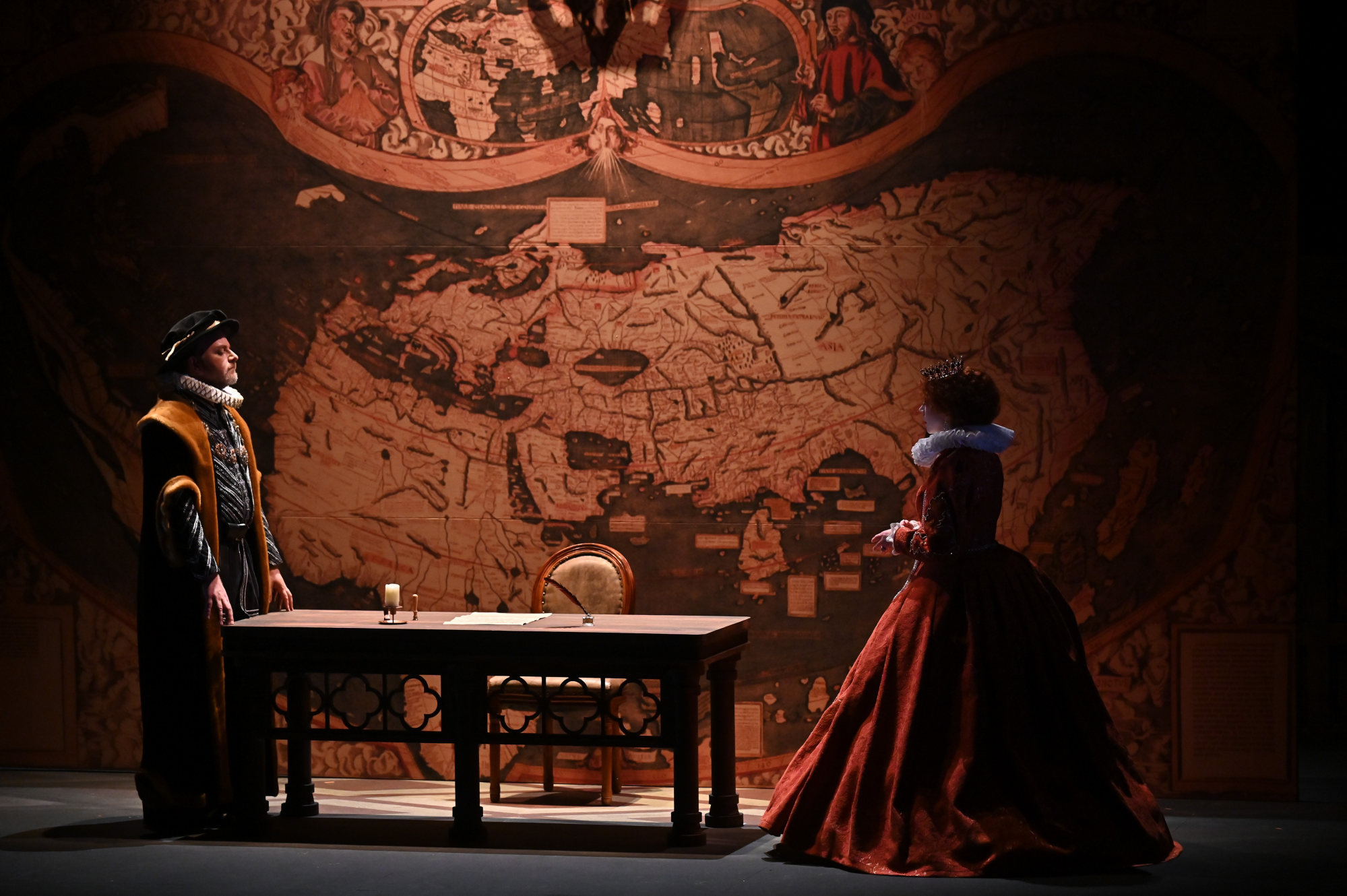 A different cast offered strikingly different portrayals of the main characters. The relationship between Lee Sang-eun's Mary and Anna Laurenzo's Elizabeth became a slow, controlled burn with a palpable fuse.
Matteo Mezzaro's performance as Leicester pinpointed his powerlessness to keep Mary from the chopping block, and the work's full emotional intensity was realised as Laurenzo's Elizabeth stood regally centre stage with the proverbial angel and devil over opposite shoulders: Mezzaro's Leicester pleading for mercy while Isaac Droscha's particularly malevolent Cecil urged her to sign Mary's death warrant.
As the mutual distaste between Lee's abdicated Catholic queen and Laurenzo's Protestant monarch erupted into hostility, so the emotional stakes – not just between life and death but also between God and country – were finally made clear.
"Maria Stuarda", Musica Viva, Hong Kong City Hall Concert Hall. Reviewed: Dec. 9 and 10.