Art
Get more with myNEWS
A personalised news feed of stories that matter to you
Learn more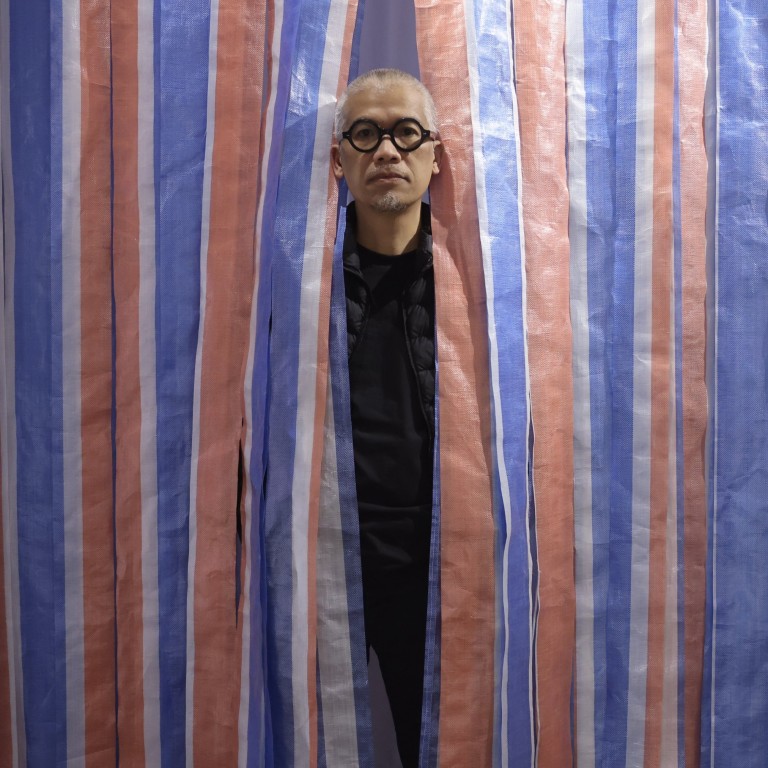 Ad man turned artist Stanley Wong discusses his anothermountainman avatar, the aggressiveness of capital letters, and the sense of loss in his exhibition 'on hong kong'
Stanley Wong, who started in advertising, is known for the irreverence of his art and his fascination with red, white and blue canvas widely used in Hong Kong
He tells the Post about the first photo he took, why 'the most important thing in life is harmony', and the images in his latest exhibition, 'on hong kong'
One day – he thinks it must have been in 1994 – Stanley Wong Ping-pui went to a designers' lunch. At the time, he worked for J Walter Thompson, then Hong Kong's biggest advertising agency, and his main account was with the MTR.
He was seated next to
Alan Chan Yau-kin
, one of the most famous designers in the city. Throughout the meal, a stream of young fans paid homage to Chan.
"And Alan – very generous, very gentlemanly – would say to all of them, 'Let me introduce you to the famous MTR Stanley Wong' and 'This is MTR Stanley Wong'," says Wong, one recent morning at the Lucie Chang Fine Arts gallery in Wong Chuk Hang, in southern Hong Kong Island, where he'd arrived by taxi.
"Afterwards, I walk down the street – Wan Chai, Saturday afternoon. And my reaction is: Stanley, if you are not the MTR, you are nothing."
At the time, the MTR had an advertising slogan (not coined by Wong): Say MTR You're Almost There. Wong decided he didn't want to say, or at least hear, MTR when it was attached to his name and so he applied the brakes.
On the Monday morning, he told an astonished J Walter Thompson: no more MTR account for Stanley.
In fact, he'd already come up with another name for himself.
About a year earlier, he says, he'd had a dying dream: "I'm on the bed, staring at the ceiling, my relatives look down on me, I'm going now, no pain, no regrets. I want to comfort them.
"They don't express anything because they're not in the creative industry. So I elaborate: I say to them, I get more people to take the MTR, I sell more jeans, I help property clients to sell more units. At that moment, I wake up."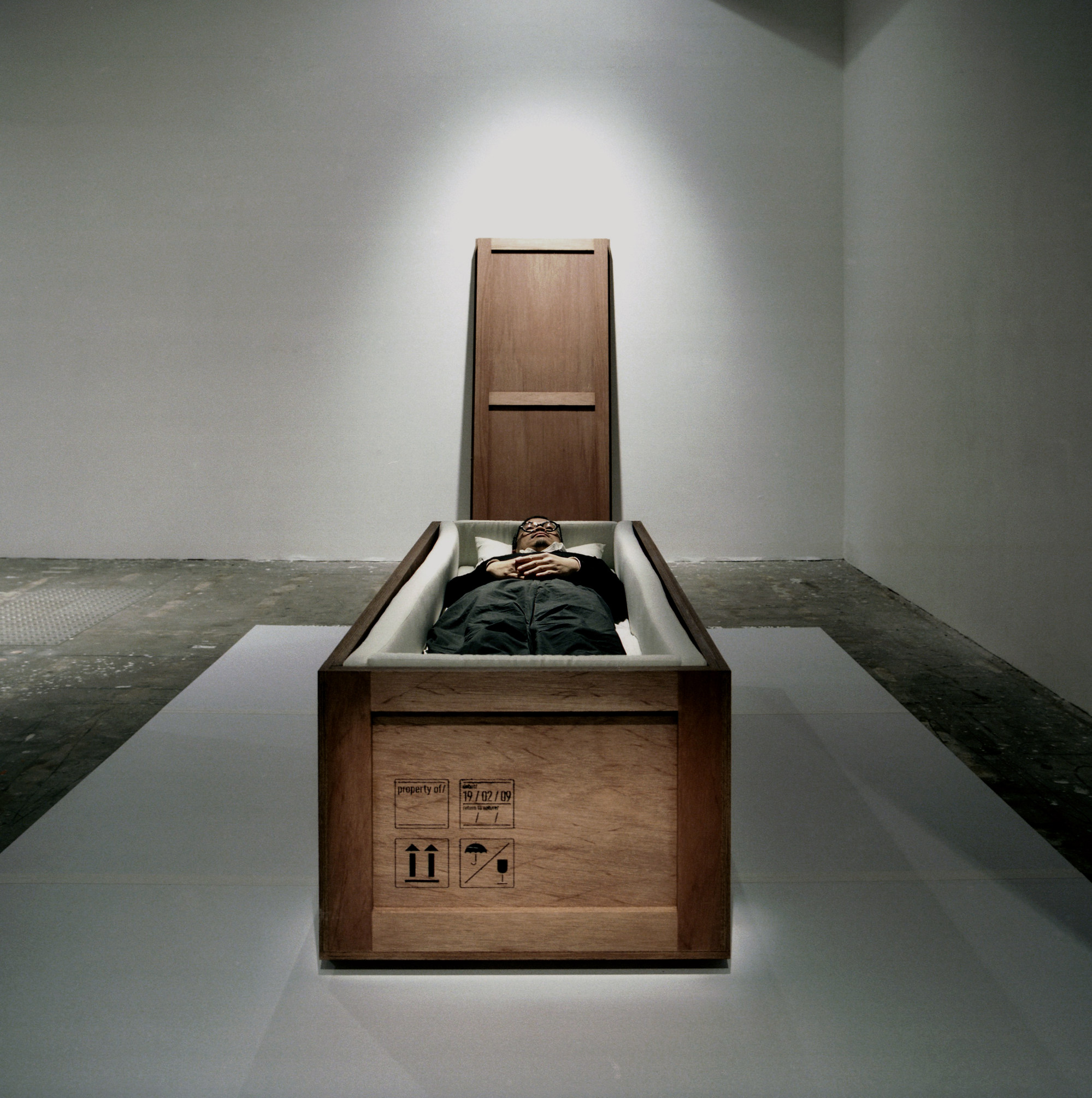 He admits he's not sure if it was a real dream or a daydream. Either way, he decided he must seek out his own message, not his clients'. "I had to find something that's me."
Counter-intuitively, the "new me" had to have a new name. He "spatially and aesthetically" admired Zhu Da, an 18th-century Chinese monk and ink painter who adopted the pseudonym Bada Shanren, which means "mountain man of the eight greats".
Wong would become youyishanren – the direct translation of which is anothermountainman.
Before he gets down to analysing the actual art: what's his objection to capital letters? The exhibition he's here to discuss, in his avatar as anothermountainman, is called on hong kong and its captions are a capital-free zone.
"I don't like capitals – look at A!" he cries, puffing out his chest, arms akimbo, the personification of upper-case alphabet aggression. "I feel very uneasy, it's too prominent, too upfront. I want to be humble and understated."
Right. And what's wrong with spacing? Writing anothermountainman that way, he says, was initially intended to be "very Hong Kong colloquial, like someone who doesn't understand English".
Reminded that, in 2002, he also co-founded a film production called Threetwoone, he concedes that when "I look at three words, I feel uncomfortable, I don't like it. There should be togetherness."
Still, it was a while before anothermountainman descended from his peak. Despite the dream – and jettisoning the MTR account – Wong continued full-time in the advertising world.
Asked if he ever showed artistic inclinations, he mentions an award for a photograph he took in 1976, when he was 16.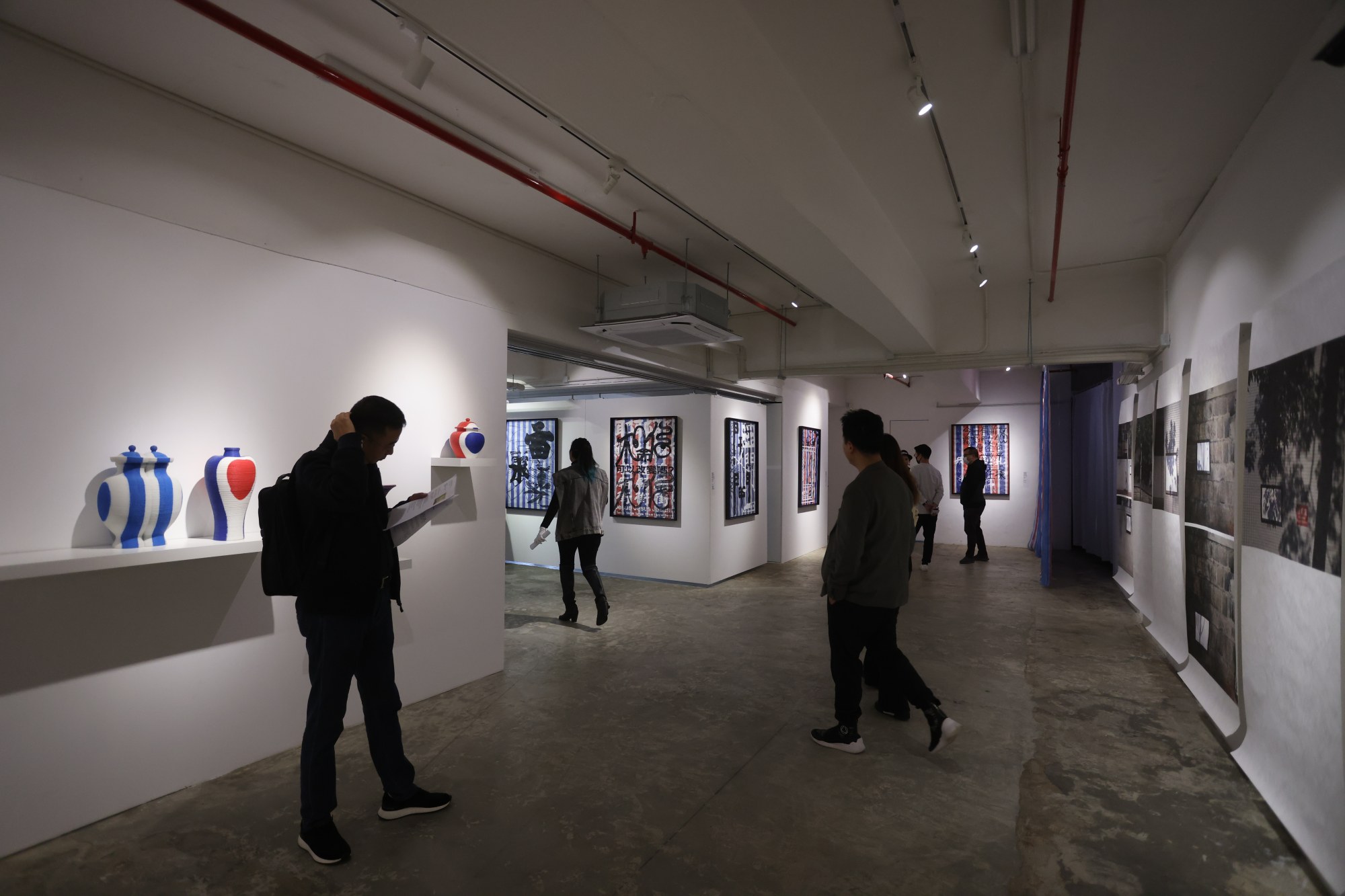 Later, he emails it with the words: after form 3 summer holiday, the gov housing recreation area where i lived in wong tai sin.
By then, as is the Hong Kong way, he already had one parallel name: Ping-pui had looked around and chosen Stanley because he admired an older Stanley Wong in the school, a basketball player and a good student.
He says he couldn't ask his parents to choose a name. They were from mainland China; his mother couldn't read or write, his father didn't know English.
The photo is certainly striking. You can see the observer in embryo – Brutalist concrete circles like viewfinders, a gleam of light, a distant child. It's in black-and-white.
When anothermountainman eventually leapt into action in 2000, however, he would become associated with a different colour combination: the redwhiteblue series.
Those are the hues of the (originally Japanese) plastic material that began flapping on Hong Kong scaffolding and squatter sites in the 1970s; then morphed into holdalls for carting goods back and forth across the 1980s border; and eventually became so ubiquitous, it could be seen as an alternative Hong Kong spin on the red, white and blue of the British flag.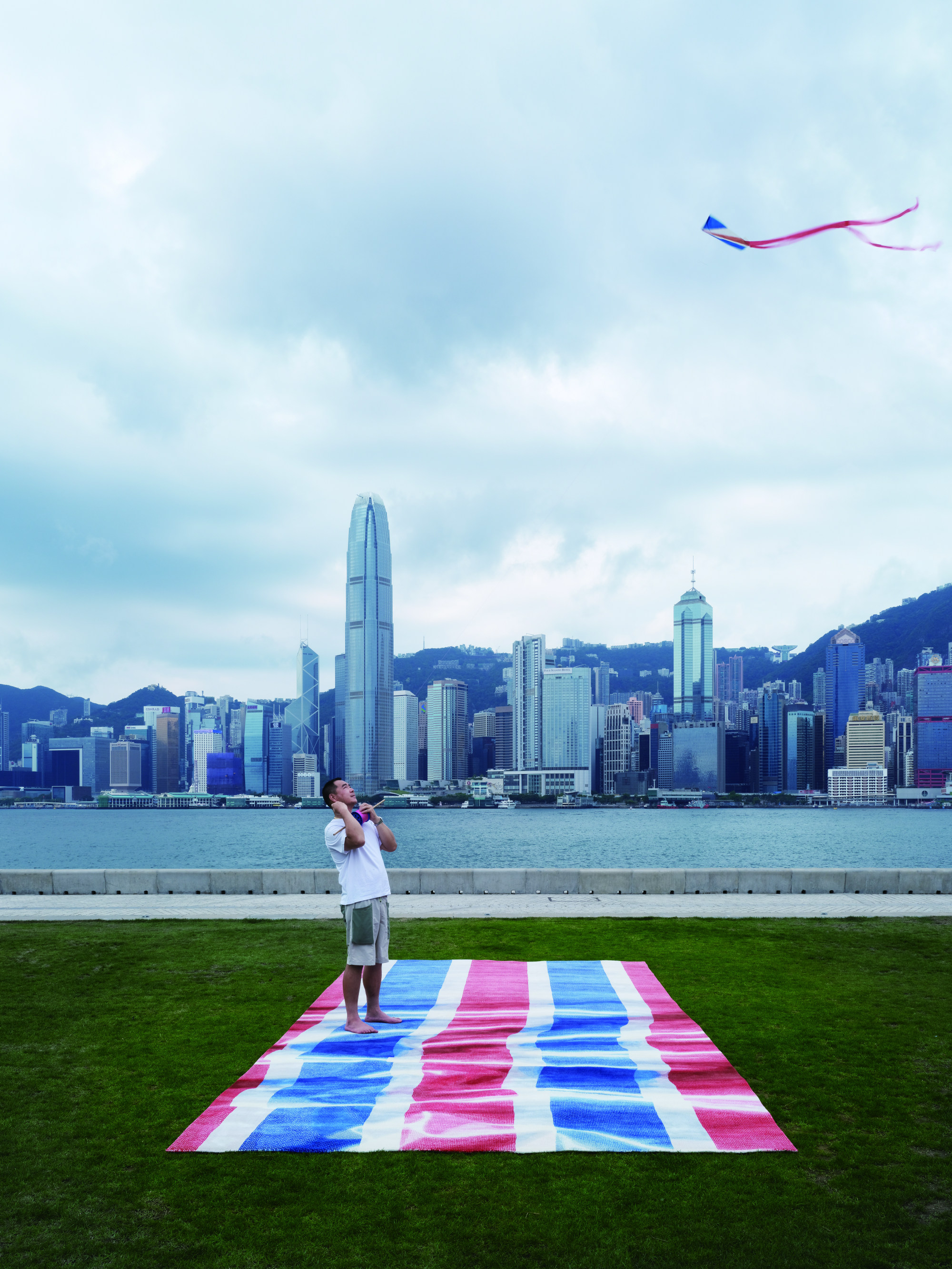 Wong's ad-man eye recognised a signifier; anothermountainman began playing with it artistically, creating vases, clothing, furniture, an entire redwhiteblue "show flat". By 2005, he was representing Hong Kong at the Venice Biennale. By 2007, Louis Vuitton had a Hong Kong red, white and blue bag in its spring/summer collection.
At this year's Art Basel Hong Kong, Tai Ping and anothermountainman collaborated on a clever trompe-l'oeil, "scrunched up" redwhiteblue carpet called Hong Kong Walk On.
"The most important thing in life is harmony," he murmurs. This, he says, is the personal message he wishes to convey as his own client. "I don't know why I think that. Maybe past life. Maybe office politics."
In the wider sphere of politics, the city is at a junction. "Face it calmly, deal with it, don't be too upset," suggests Wong.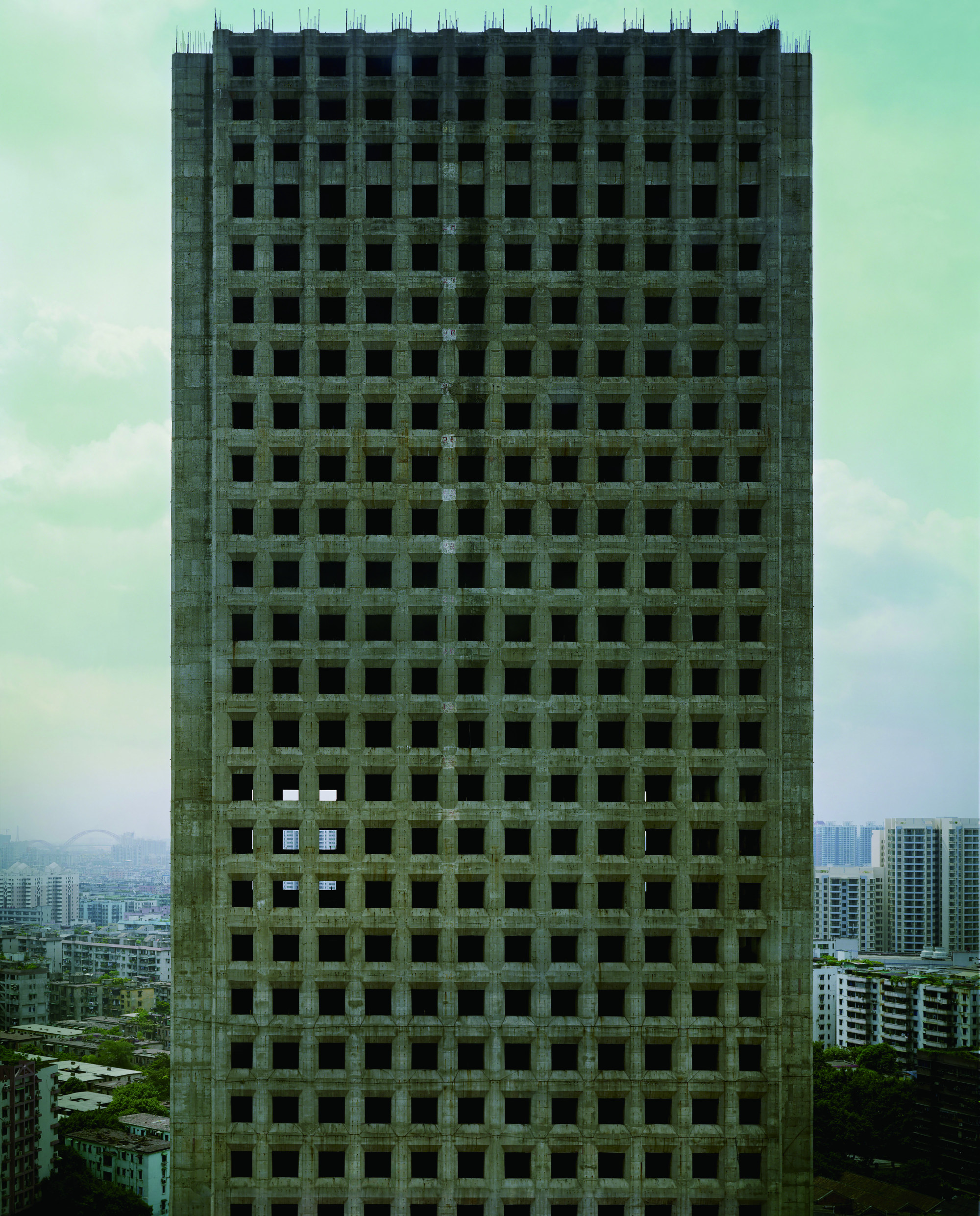 So there are Ming dynasty vases, from 2006, made out of red, white and blue nylon fabric; and there are paintings, made this year, for a series called seeing words in hong kong.
The words, from street photos he's taken over the years, say, for example, you are here, door closed down, your home, could we change our life, war zone, dignity, waiting for train here to hong kong. Some are in English, most are Chinese characters, all are hectically superimposed on red, white and blue striped nylon. It's not harmonious, it is … "Chaotic," anothermountainman agrees.
Most of the show's works are older photographs. Between 2006 and 2012, he created a series of photos called
lan wei
, which literally translates as "rotting ends"; the images were of unfinished building projects, mouldering around Asia. These are now part of the collection of
M+, Hong Kong's museum of visual culture
.
The photos in on hong kong, taken during the same period as lan wei, don't convey such stupendous desolation. They're much smaller-scale but there is the whiff of loss and of waiting.
For scavenging, he gathered abandoned objects – leaves, old signage, a deflated mid-autumn lantern. In painting by god, tree shadows flicker inside a picture frame he would hang, briefly, on walls to capture sunlight.
In to begin with there's no matter, a sequence of empty noticeboards – scraps of paper still attached to drawing pins – is surprisingly effective. no matter what, it's never a matter of course says the handout.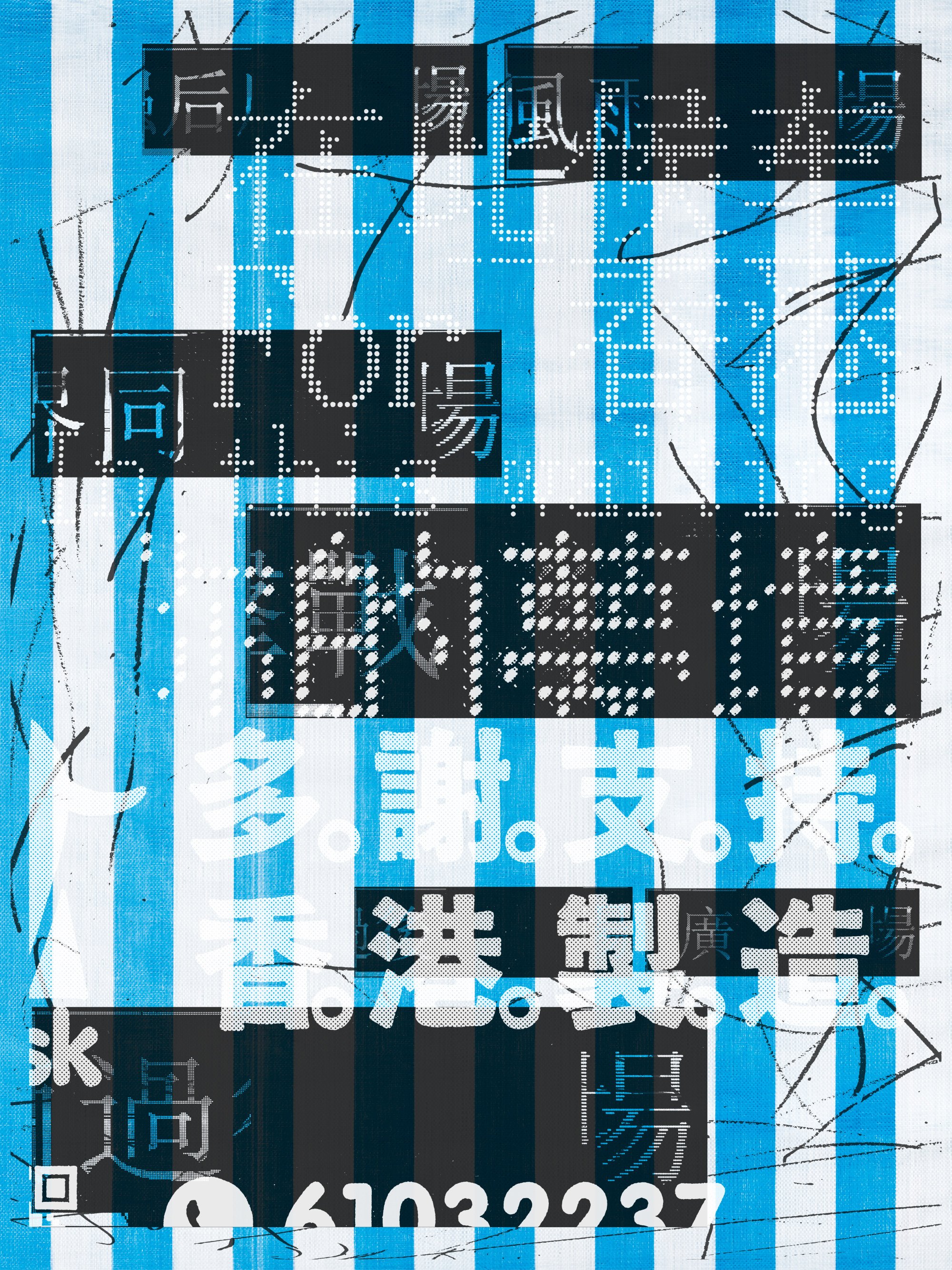 Every day, Wong – and, presumably, anothermountainman – sit reading together on his coffin sofa. It began as an artwork called impermanence. He now keeps it at home. One day he'll be buried in it. It's part of his Buddhist practice.
"There's a before and after stage," he explains of the coffin's working life. You could say that's true of Wong too.
"I shouldn't say I downgrade Stanley Wong," he says of an ongoing plan to reapportion aspects of himself. "Stanley is connected to the real world, to economic society." And, after all, art and commerce can work in tandem companionably enough: Wong is artistic director of the Hong Kong Palace Museum's Gallery 5. "But I would say the commercial Stanley Wong will become less and less."
Back in his 1990s advertising days, Wong was married to Jessie Law (who, he says, "paints Buddhas"). They moved to Canada. It didn't work out. ("It was a little bit derailed," as MTR Stanley puts it.) He came back to Hong Kong after a few months. They were divorced. They stayed friends. About a decade later, they remarried.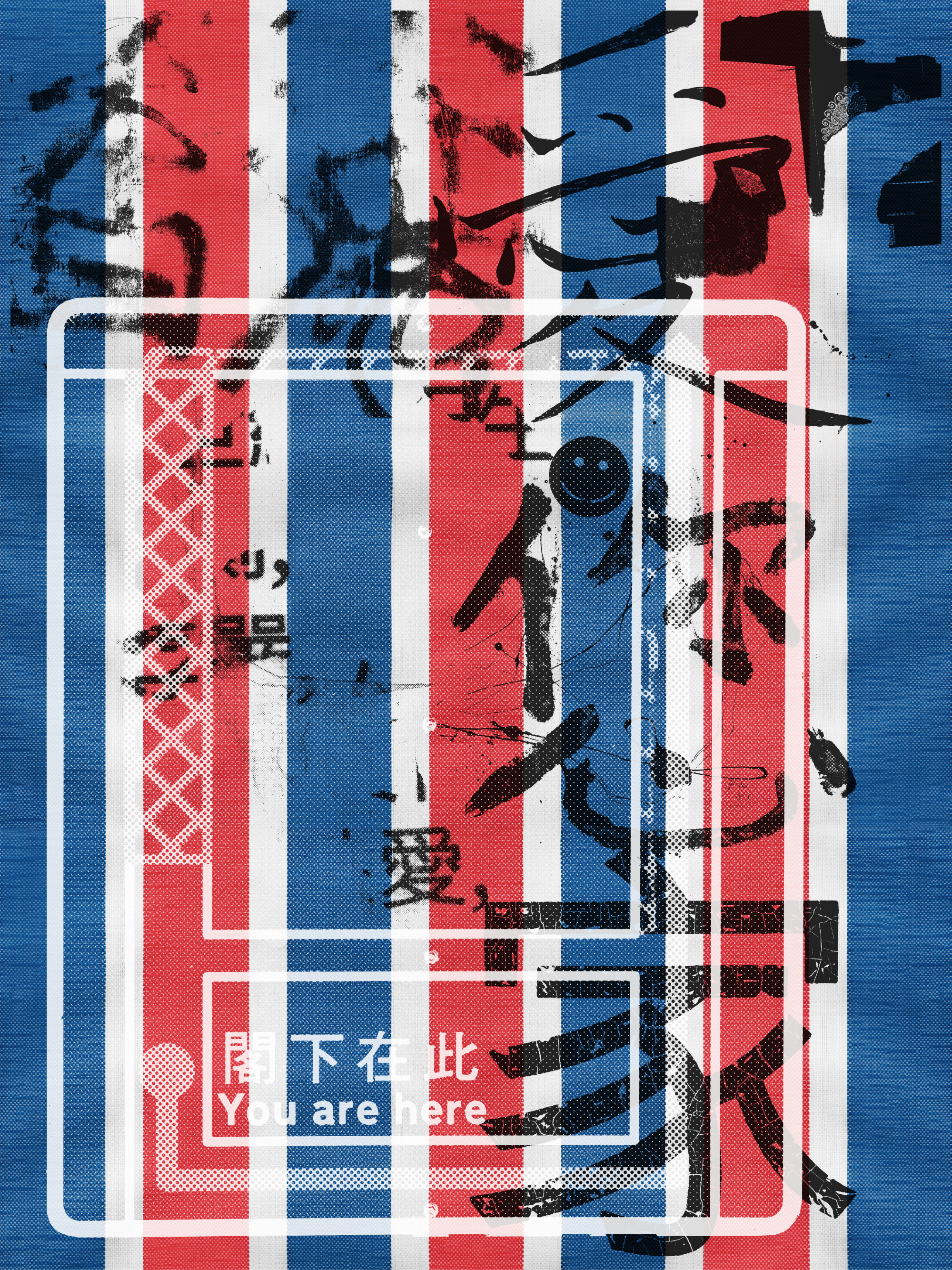 But whom did Jessie remarry – Stanley Wong or anothermountainman? He replies he'd never asked her but will find out.
The following night, at the exhibition opening, he shows a text from his wife. She likes to keep a low-key profile on such occasions. Despite this, she obviously believes in upper-case letters.
She writes: "For me, these two names are the identification or interpretation of identity to the outside world (or to yourself at the same time). For me, I am marrying you, my love …"
Wong, and anothermountainman, laughs, delighted. Later, he sends another email and says people sometimes call her anothermountainlady.
on hong kong//anothermountainman solo 2022 continues until March 4, 2023, at Lucie Chang Fine Arts, Unit 12C, Gee Chang Hong Centre, 65 Wong Chuk Hang Road, Wong Chuk Hang.