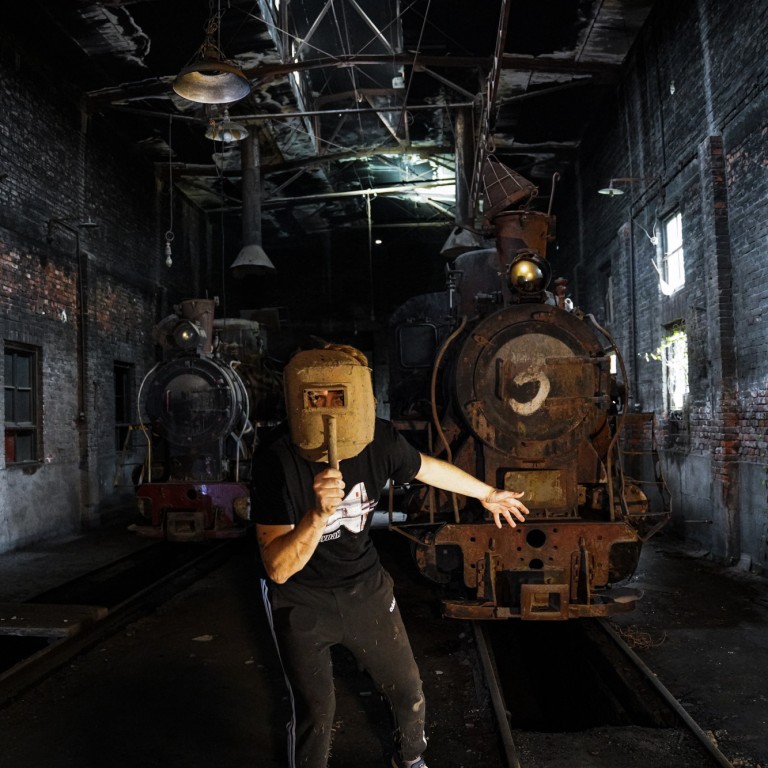 'It's the most unique thing': Beijing-based urban explorer Greg Abandoned on his 4-year quest to record dereliction and hidden sites in China
'It was like a light switch,' says Polish-born urban explorer of a visit to Chernobyl in Ukraine. Since then he's moved to China and found abandoned sites there
From rusting steam engines to an empty glass factory to a lot full of dumped cars, he has recorded four years of his urbex adventures in a book, Abandoned China
Urban explorer Greg Abandoned has spent the past four years in China searching for hidden, and often derelict, places.
Polish-born and now Beijing-based, he trawled through more than 100 cities in almost every part of the country, and documented his discoveries in his book Abandoned China, which was published in May.
Greg Abandoned is not his real name, of course. Since urbex, or urban exploration, often involves trespassing and flying drones illegally, he, like most urban explorers, pursues his passion under a pseudonym.
There is a note to the readers at the beginning of the book pointing out that it does not reveal the location of the abandoned places featured, but seeks to explain why they were abandoned.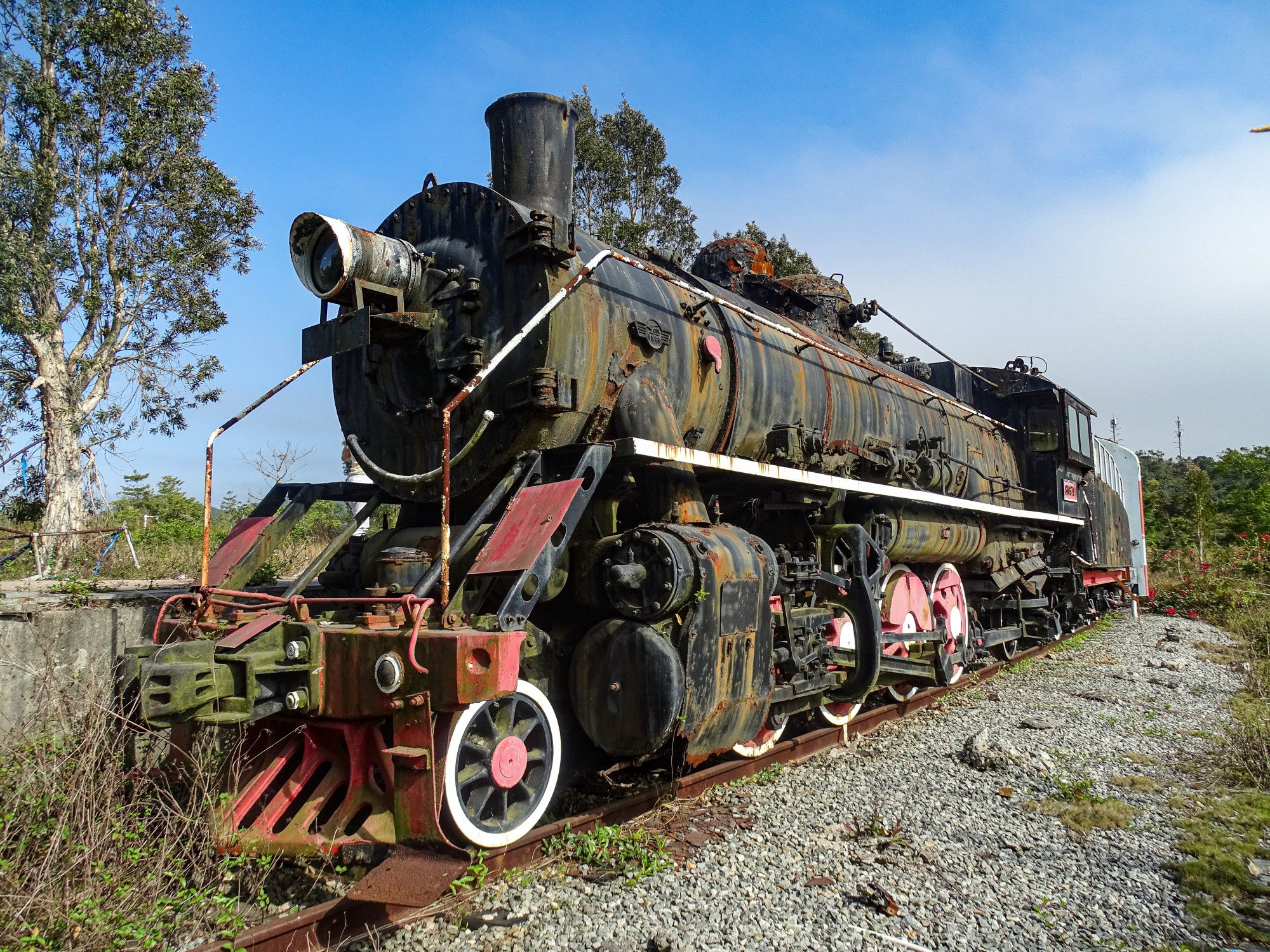 "I understand that the locations are not 'mine', I don't own them but regardless I do feel a degree of responsibility to protect them," Greg writes.
Why protect something that's already been abandoned? In Greg's eye, even though most places may one day be left unattended and forgotten, they still carry the traces of the good and the bad things that had happened there.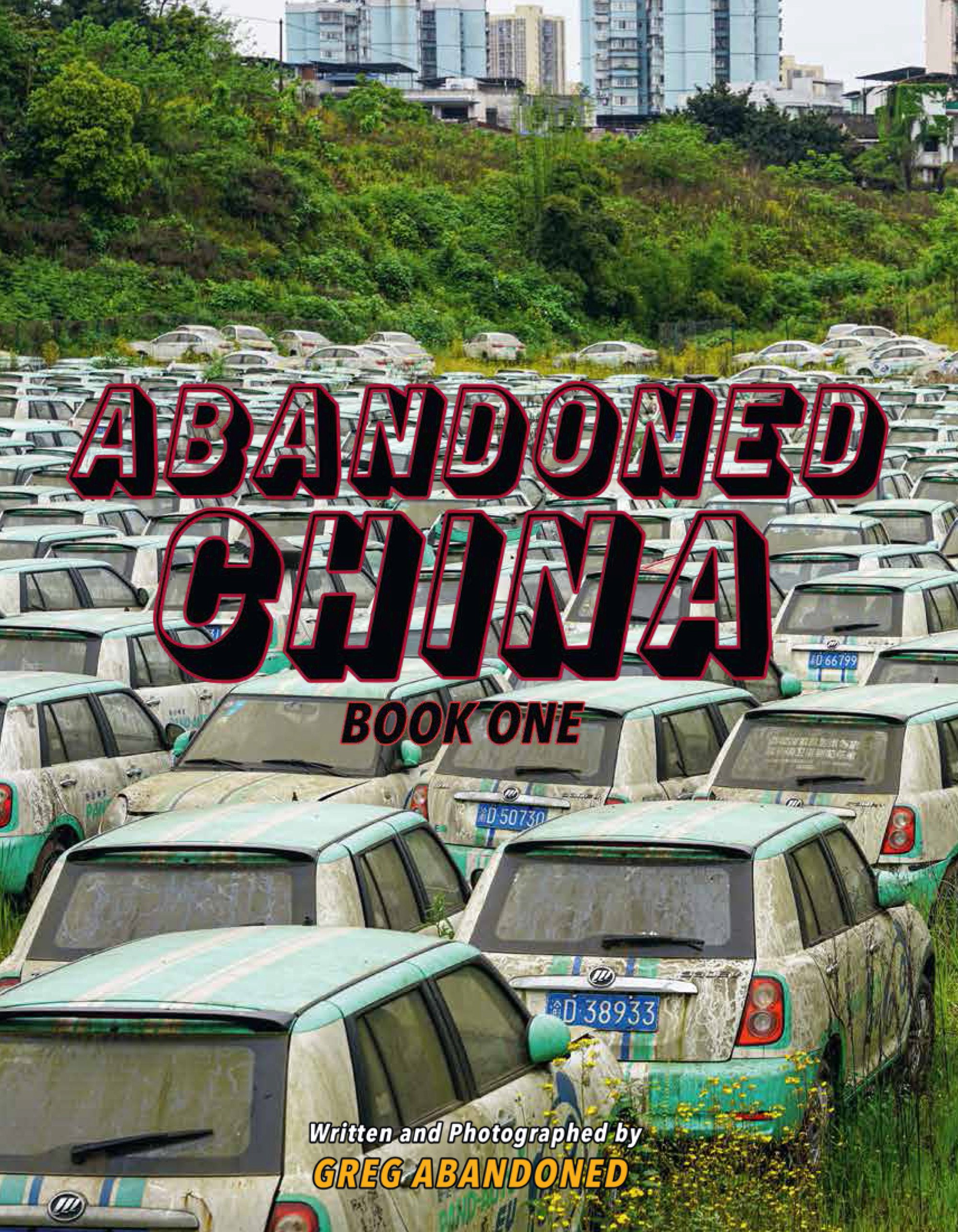 The cover photo of the book, for instance, shows a nondescript "graveyard" of vehicles abandoned when a car-sharing scheme, Panda Auto, which operated in 12 cities including Hangzhou and Chengdu, ceased operating in February 2021.
The photo tells a story of the failure of a business that was once considered to be promising.
"Maybe someone can just reflect on human waste and how incredibly wasteful we are," Greg says.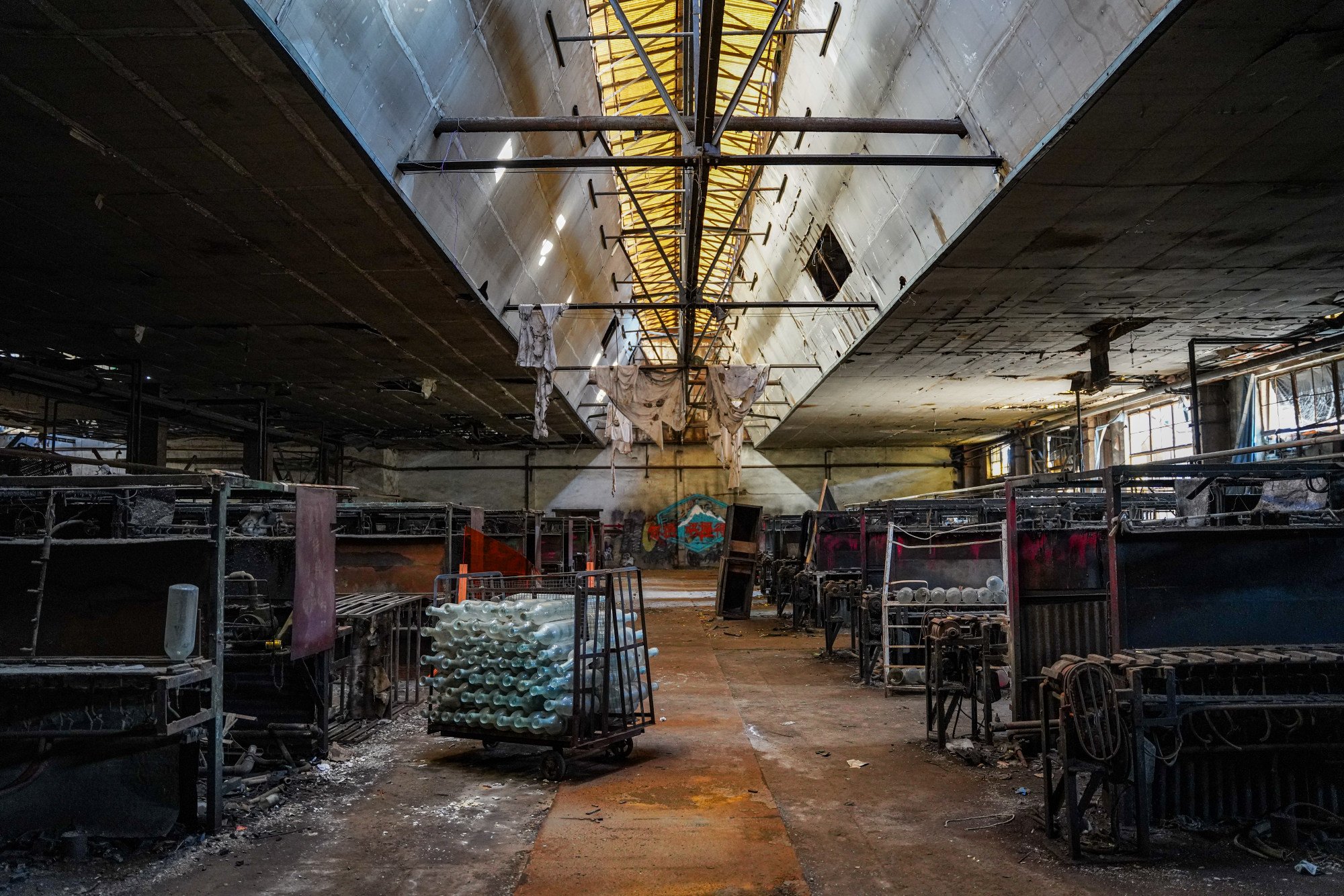 The images in Abandoned China, taken with cameras and drones, are sorted into seven chapters: the Rocket, Power Plants, Heavy Industry, Trains, Ships, Planes, and Wheels.
Greg was not a fan of exploring industrial sites until he went to an abandoned glass factory. He was amazed by the size of it, and found out about this factory was shut down in 2012 because it became obsolete.
He describes the factory as a time capsule. "While walking around the factory you can notice glass jars stacked in every corner of the factory … They were clearly waiting to be processed, marking an unexpected closure as they lay frozen in time," Greg writes.
Greg was already an avid urban explorer before coming to China. His journey started with a trip to Chernobyl in Ukraine, site of the world's worst civilian nuclear disaster and an urbex pilgrimage site.
"It was like a light switch," Greg recalls. "When I went to Chernobyl, something turned the light on in my life."
He was standing on top of a building and looking at the empty city of Pripyat, which used to be home to more than 50,000 people. He found the "true love" of his life in such tranquillity, he says.
"I was never a [trained] photographer. I always do things naturally, I have an eye for it," Greg says. He posted a series of photos taken in abandoned sites in Chernobyl on Instagram and gradually got noticed.
Today, he has 124,000 followers on the social media platform and runs a podcast called "Chasing Bandos UrbEx".
Finding a place to explore is not easy, says Greg. It requires a lot of research, including cross-referencing satellite maps with old paper maps. Clues can be found in changes in the name of a place over time, for instance.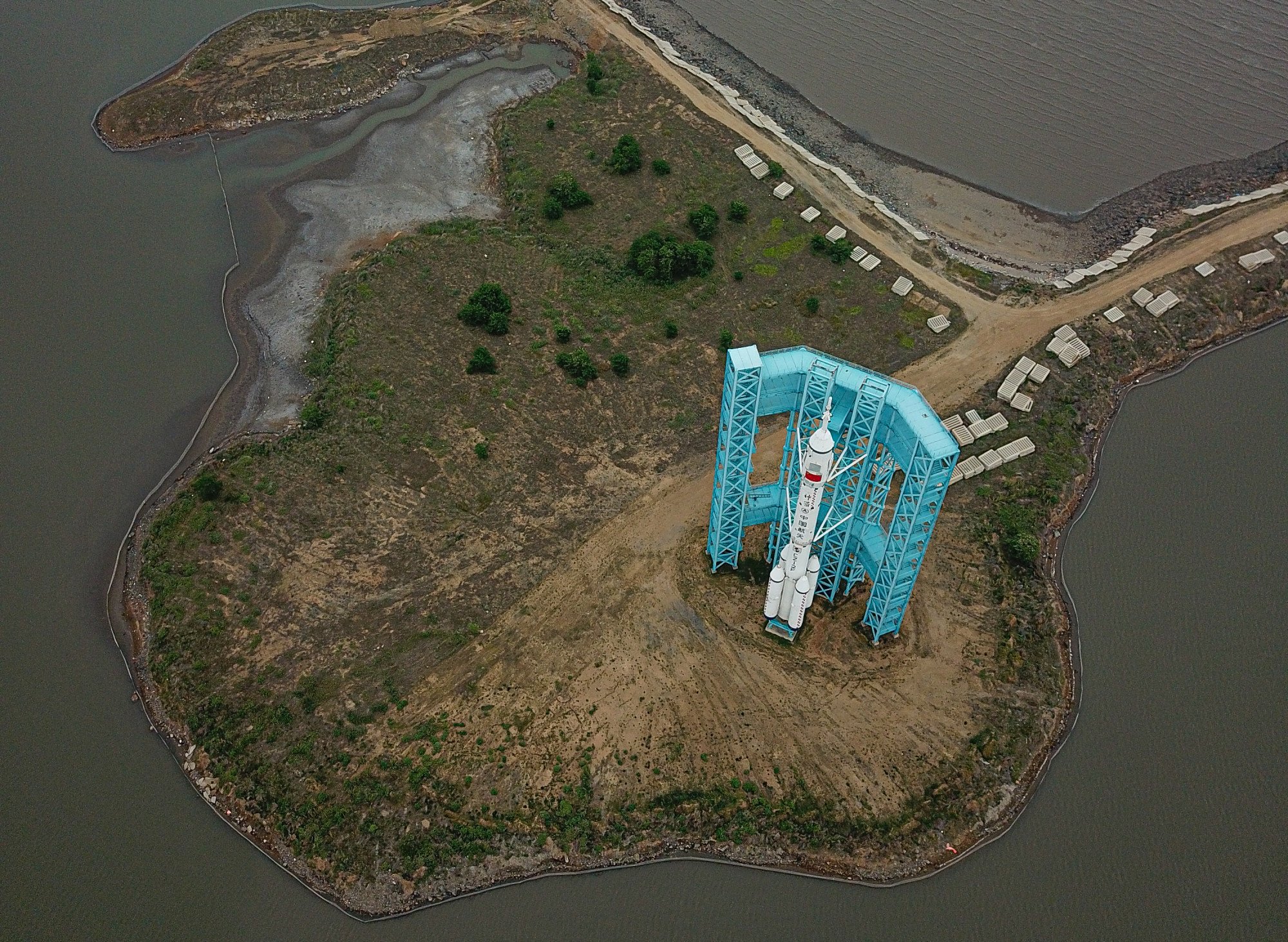 "There's nothing that will stop me. I will do anything," Greg says. "I don't care if I get dirty, I only care about getting to the place." And it is that thrill of the journey that Greg tries to convey to readers of his book.
Urbex is not for everyone, and can be dangerous. Greg shares stories not just of being chased by guards and dogs, but of the climbing involved in getting the right photo that can come at the cost of a few broken bones.
"So I don't want people to go and hurt themselves," he says. That's one of the main reasons he does not share the locations of his urbex adventures.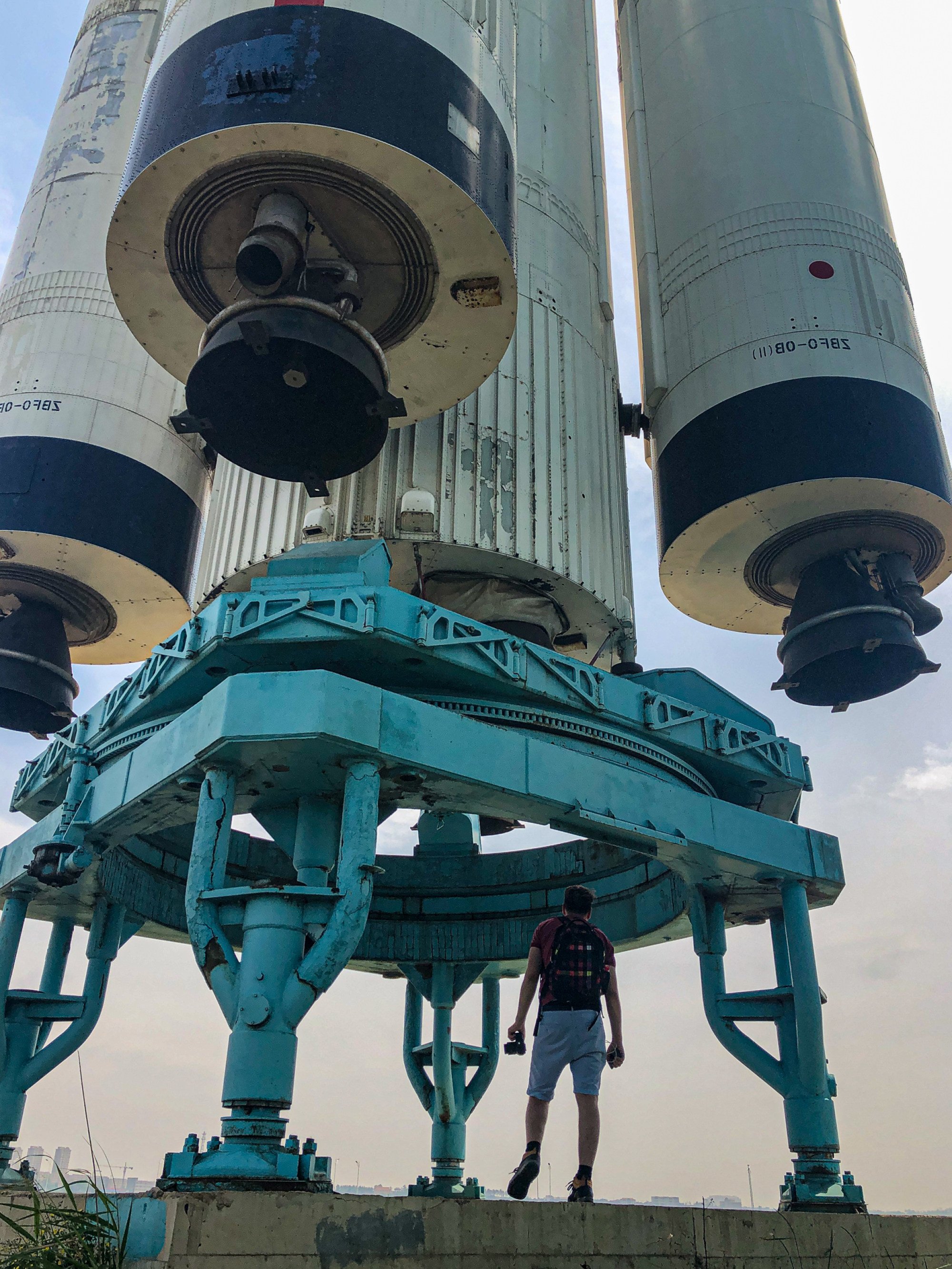 To Greg, urbex is more than just a hobby, it is a way of life.
He lives in a part of Beijing far from the centre of the Chinese capital, and shuns the party scene downtown. He can spend a month on a road trip, finding peace amid urban ruins.
"It's the most unique thing you can experience because it's down to your personal experience," Greg says. Surveying silent ruins gives him time for reflection.
In the past year, he has not explored much because of the Covid-19 pandemic and because he was focused on the book, but says it is time to hit the road again.
"I really can't wait for Chinese New Year," Greg says. "It's going to be a whole month exploring."