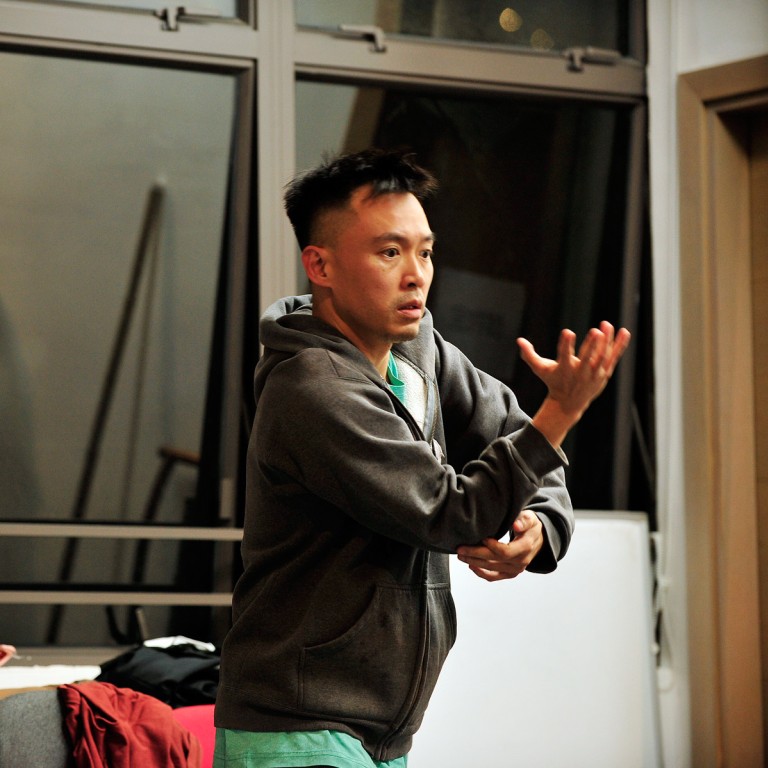 On 10th anniversary, Hong Kong's Siu Lung Fung Dance Theatre turns from social criticism to calmer contemplation
Founded by Hong Kong Academy of Performing Arts graduate Cyrus Hui Chun-kit, Siu Lung Fung Dance Theatre often focuses on contentious issues
These days Hui is concentrating on less controversial topics – his latest performance Run is based on Chinese literary classic The Water Margin
It's been a decade since Hong Kong Academy of Performing Arts graduate Cyrus Hui Chun-kit founded Siu Lung Fung Dance Theatre as a project-based, experimental platform intent on creating socially-relevant performances.
"It has always been important for us to be a bridge connecting dance and society at large. So early on, I focused on more controversial topics that were not often discussed in Hong Kong, such as domestic violence and same-sex marriage. Those works had clear messages and perhaps a hint of activism," the dancer and choreographer says.
For Siu Lung Fung (small dragon and phoenix in Cantonese), which is a play on the slang dai (big) long fung, meaning to cause a huge clamour over nothing, the significant birthday was a natural time to pause and take stock.
Hui, who has been teaching dance for years, increasingly feels like making less prescriptive works. "In class, it is more important for me to listen and let the students express themselves, rather than just telling them what to do. And so it should be with the audience. I should give them more space to imagine," he says.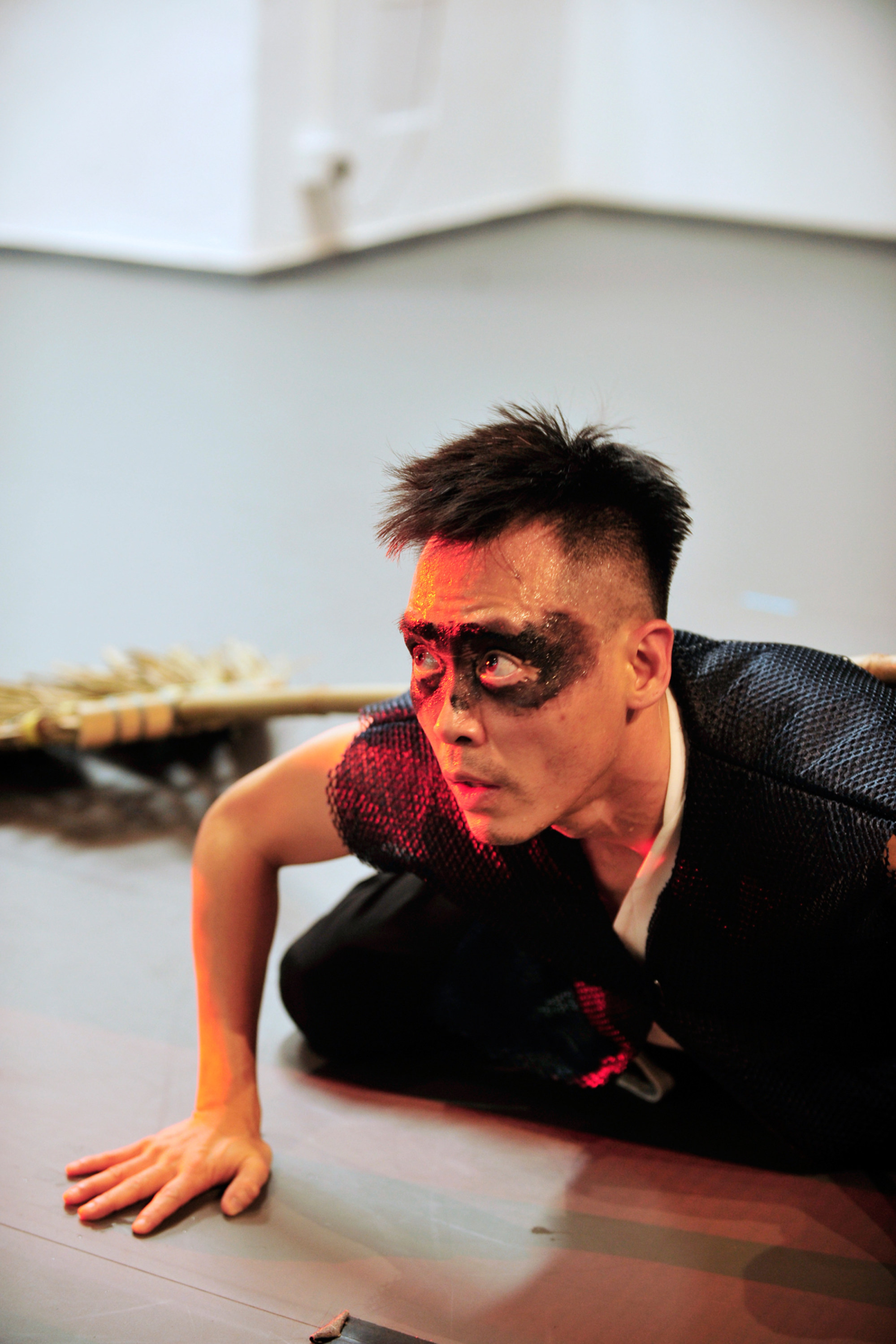 Even before the pandemic, Hui had sometimes struggled to keep up with events because of the long lead time for productions. The 2019 production in-between love, for example, was sparked off by the 2018 "no" vote in Taiwan referendum on gay marriage. To Hui's bemusement, the Taiwan legislature had gone ahead and granted same-sex couples the right to marry by the time performances began.
The pandemic imposed its own restrictions on making timely responses to a fast-moving world, given the frequent closure of performance venues.
So he went back to basics. A project called Overlab paired two contemporary dancers with two Cantonese opera practitioners to spark an exchange between the art forms. To make things more interesting, two Cantonese opera performers specialising in cross-gender roles were invited. While plans for a live performance were botched by Covid, Hui says the exercise was liberating in the sense that it has opened his eyes to how he can learn from traditional techniques and form and apply it to his own contemporary practice.
"In 2019, I joined an exchange tour organised by Zuni Icosahedron (the experimental theatre company) to Thailand. I was stunned by how local artists merged tradition and contemporary art forms. It was so inspiring to see what our Southeast Asian neighbours are doing and I asked myself how much I actually knew about traditional Chinese culture," says Hui. Very little, he reckoned, since his HKAPA training was very much in the Western tradition and that was followed by two years at Germany's Folkwang University of the Arts, which counts among its alumni the dance legend Pina Bausch.
And now, Hui and resident dancer Sylvia Lee Ting-yan (with a training in ballet) are embarking on a new dialogue with traditional Chinese culture – the literary classic Water Margin.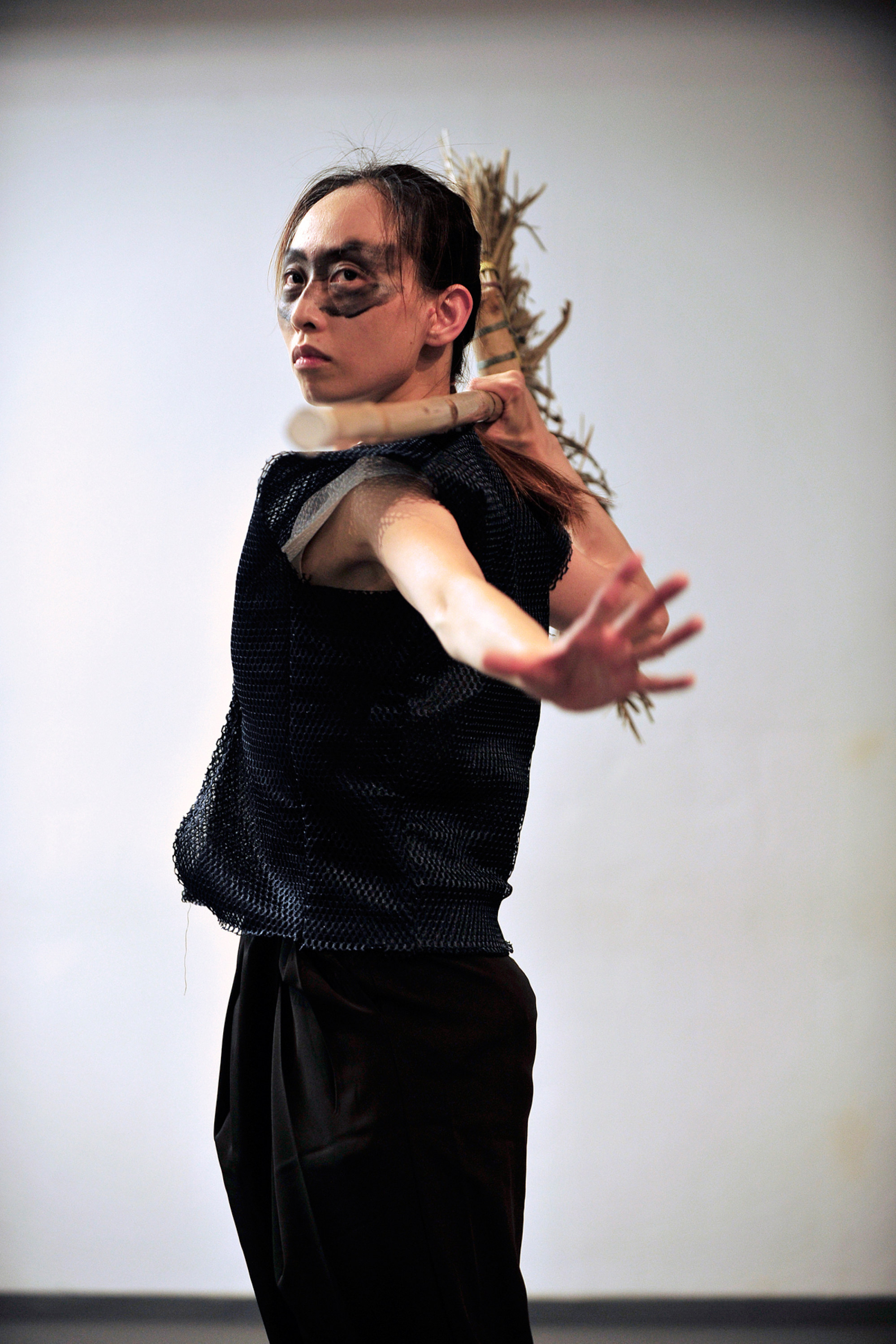 On January 7 and 8, a new work called Run will premiere, loosely based on the story of Lin Chong, the Song dynasty imperial guard wronged by evildoers and who fled to Mount Liangshan to join the legendary 108 outlaws.
"This is an experimental work in many ways, and not just in its form. It deals with the tension of whether one should stay or leave, and the uncertainty of not knowing what the future holds," he says, referring to the quandary that many Hong Kong people face after the 2019 protests and subsequent political shake-up.
And the way Run has been developed is unusual, too. Three choreographers (Pewan Chow Pui-wan, Alice Ma Sze-nga and KK Wong) were invited to work with Hui and Lee on two sets of solo performances. Hui and Lee will each perform two of the four shows, never together.
"There is so much for me to learn from Eastern aesthetics and my body needs to get used to it. I only found out after I formed the group that 'dai long fung', apart from being slang, was also the name of a famous Cantonese opera group. So really, the cultural fusion that we are engaging in is pure fate!"
Run, Siu Long Fung Dance Theatre, Black Box Theatre, Kwai Tsing Theatre, 12 Hing Ning Road, Kwai Chung. 4pm and 7:30pm.