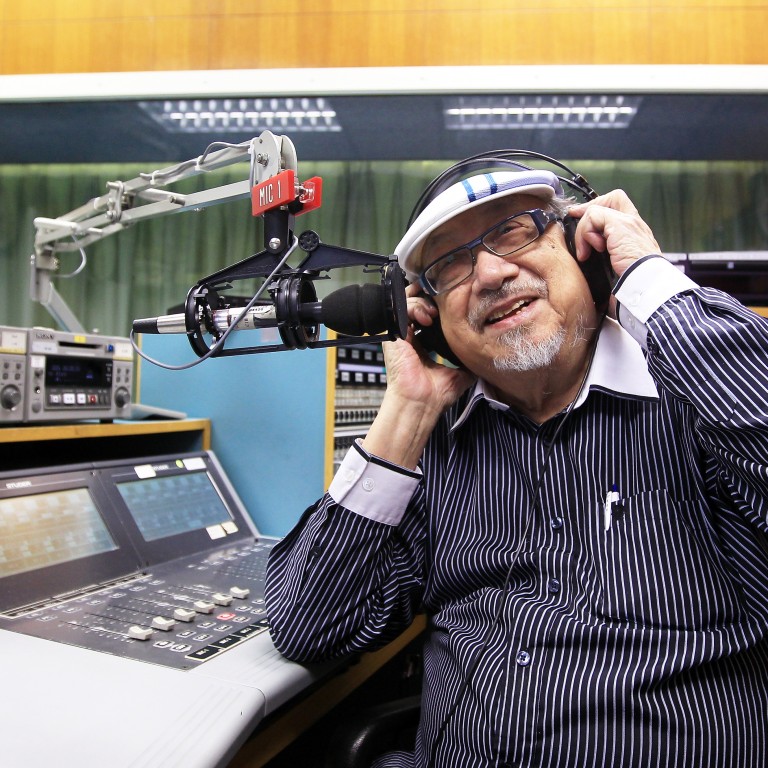 Obituary

|
'World's most durable DJ' 'Uncle' Ray Cordeiro, a warm voice in the late night hours to generations in Hong Kong, dies at 98
In a broadcasting career that spanned 72 years, Uncle Ray became a familiar voice to millions with his late-night RTHK radio show All the Way with Ray
His programmes were the launch pad for many a singing career and he met numerous musical stars, including The Beatles – although Elvis eluded him
Reinaldo Maria Cordeiro, better known to his legions of listeners as "Uncle Ray", has died peacefully in a Hong Kong hospital aged 98.
He died on January 13 at the Chinese University of Hong Kong Medical Centre surrounded by his closest friends, with the singer Joe Junior leading the singing of "You'll Never Walk Alone", the committee arranging his funeral said.
A constant on Hong Kong's airwaves for 70 years, "The World's Most Durable DJ", an accolade awarded to him by
Guinness World Records
, was a warm voice in the late night hours for generations of listeners, and instantly recognisable with his flat cap, beard and glasses.
He helped bring popular music to teenage audiences in the 1960s and provided a launch pad for a number of Hong Kong bands. While Elvis Presley eluded him, Cordeiro met most of the great singers, both local and international, from the 1950s onwards.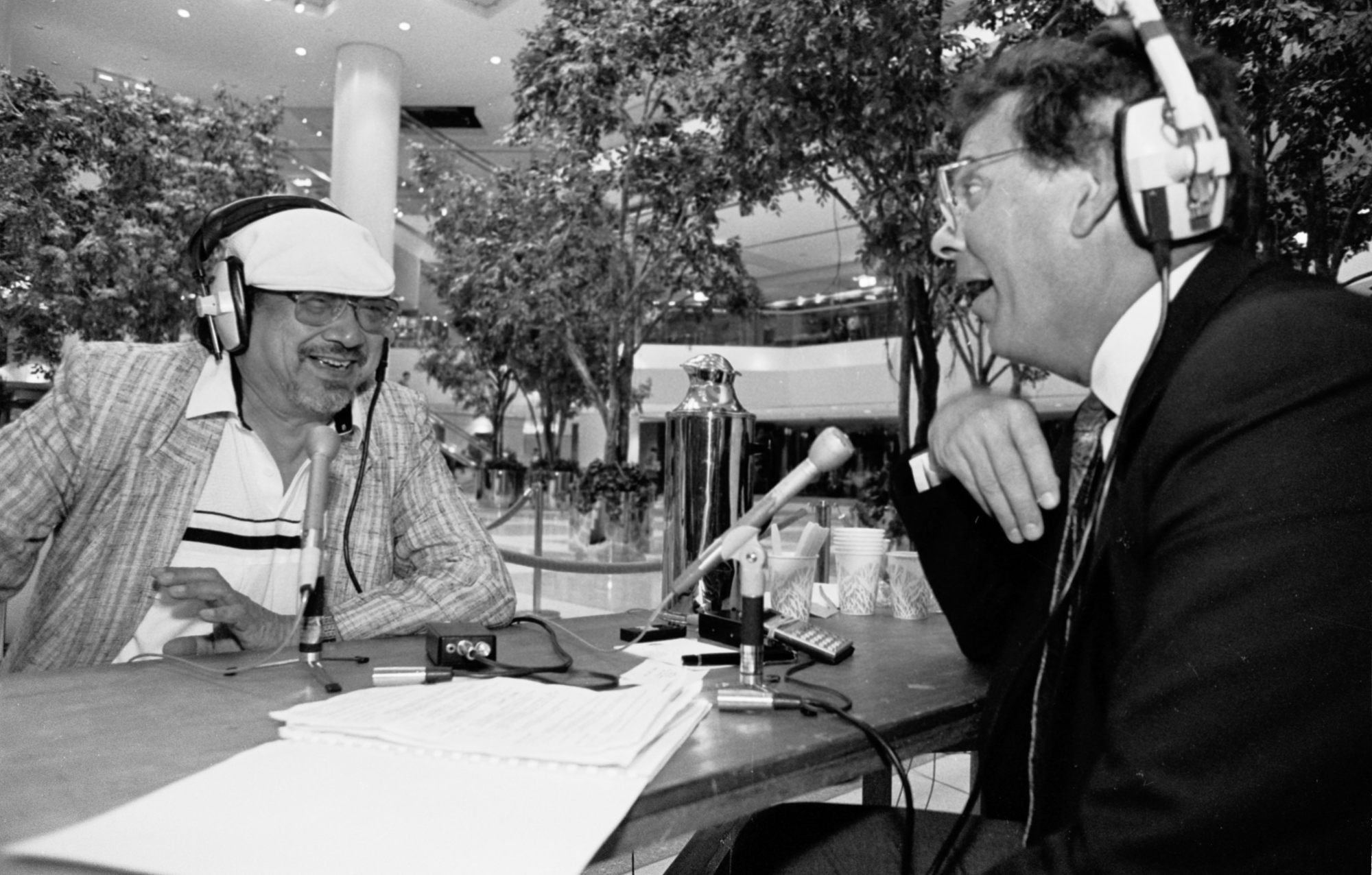 Born in Hong Kong on December 12, 1924, at the family home in Wan Chai Road,
Cordeiro
was a descendant of Portuguese immigrants. He was especially close to his mother. As a boy, he had a stutter, which she helped to cure by motivating him and instilling confidence.
Uncle Ray was the fifth of six children. He was introduced to jazz and big bands by his brother Armando, who played records at home. He attended St Francis' Canossian School, before moving on to St Joseph's College.
After the Japanese invasion in December 1941, he remained in occupied Hong Kong until 1943, when the family headed to nearby, neutral Macau as refugees.
Back in Hong Kong after the war, Cordeiro, then in his early twenties, was the drummer in several bands performing in nightclubs – often playing in a trio with Armando. But he had day jobs too.
He was a warden at Stanley Prison and later, he joined the bank where his father worked for "four boring years" as a bank clerk.
In 1949, he began as a scriptwriter at Radio Rediffusion, and hosted his first radio show, Progressive Jazz. This led to The Beginners Please, which launched the career of Terence Parsons, later known as Matt Monro, who sang on the show during his national service for the British army in Hong Kong.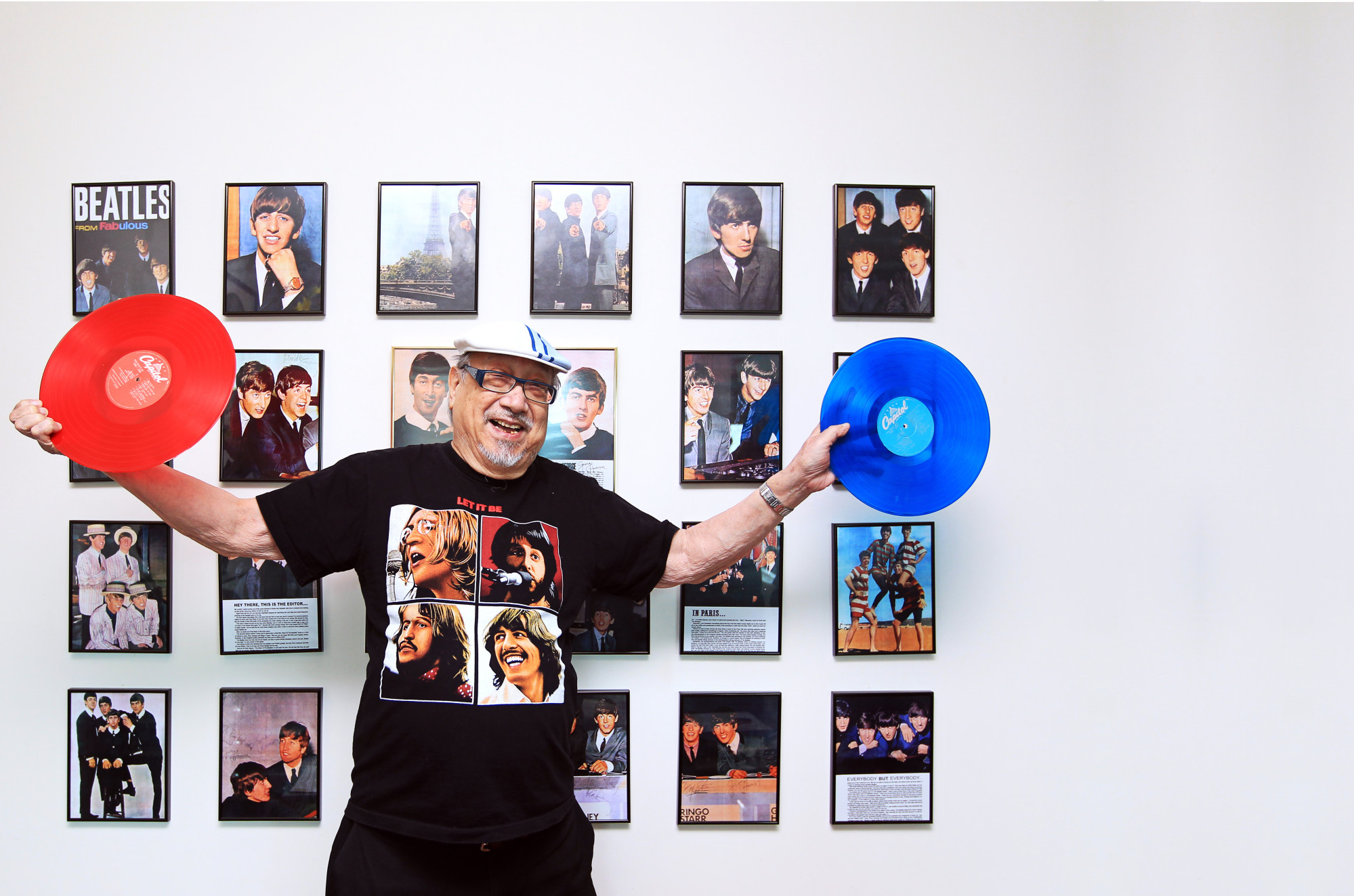 Uncle Ray's shows, such as
Rumpus Time
which started in the late 1950s, were all live productions in the studio. Singer
Mona Fong
performed on them and it catapulted Hong Kong bands such as The Fabulous Echoes to fame.
Other programmes, including The Diamond Music Show and Shriro Hit Parade, followed. Another, Talent Time, took Cordeiro into television as well as radio.
In 1960, he moved across to public broadcaster Radio Hong Kong, where he was head of light entertainment. He created a string of live studio shows which attracted crowds of enthusiastic teenagers who danced while the bands performed.
These programmes included From Me to You, Hit Parade and Lucky Dip, featuring singers such as Joe Junior, Michael Remedios, Christine Samson and The Quests.
When he was in his nineties, Uncle Ray's December birthday parties always drew in singers who had launched their careers – with considerable help from the radio maestro – in the 1960s onwards.
They included Teddy Robin, Philip Chan and Maria Cordero, among many others, who would perform for him.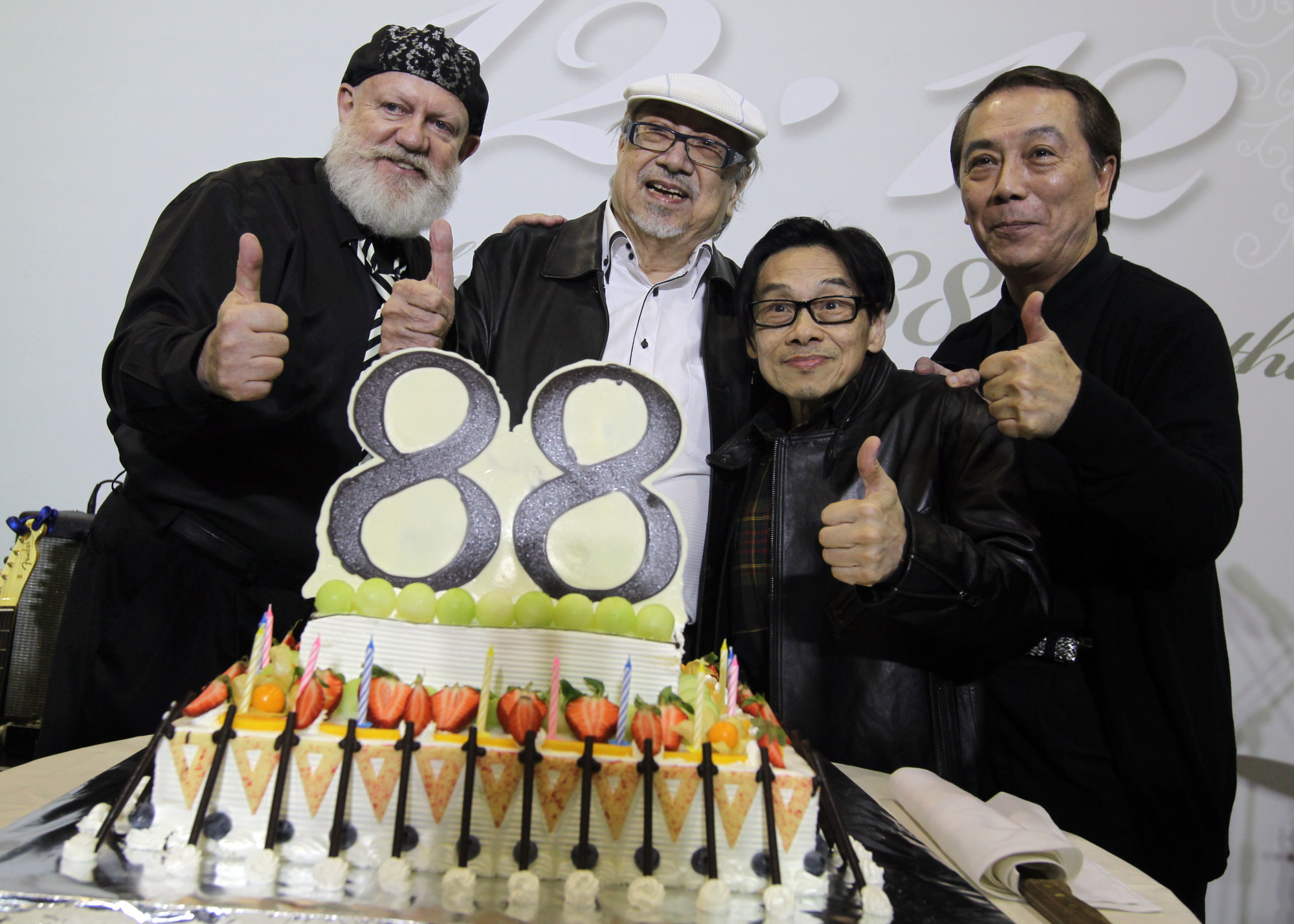 In 1964, Cordeiro headed to London to attend a three-month BBC training course. After the training ended he had a further two weeks in London. And that's when – as he loved to tell – he met The Beatles three times in one week, twice at press conferences in London and then again after they had all flown to Hong Kong where
The Beatles performed
, minus Ringo Starr, who was ill.
And there were others. Uncle Ray met and interviewed every big name coming through to perform in the city – the Bee Gees, Ella Fitzgerald, Frank Sinatra, Paul Anka, Patti Page, and Tony Bennett, whose rendition of "The Very Thought of You" (the version with Bobby Hackett on cornet) Cordeiro cited as his favourite song.
His one missing interview, he felt, was with Elvis. Uncle Ray famously walked out on Rod Stewart, after the British singer deigned to give him just two minutes at a press conference as he wanted to go and play football.
In 1970, he began the late-night radio classics and nostalgia show, All the Way with Ray, which would go on for an impressive 50 years until Cordeiro's retirement at the age of 96 in 2021.
This was the late-night show that taught taxi drivers their English, that the Hong Kong Chinese diaspora in Vancouver and Sydney tuned into to link with their other home, that helped Filipinos in Hong Kong, among others, feel a little less homesick.
For decades, Uncle Ray was a fixture from 10pm to 2am – first with records where he would have to dash into the record library for people's requests, later CDs, then finally with an extensive MP3 library, in later years helped by his assistant and godson Andy Chow.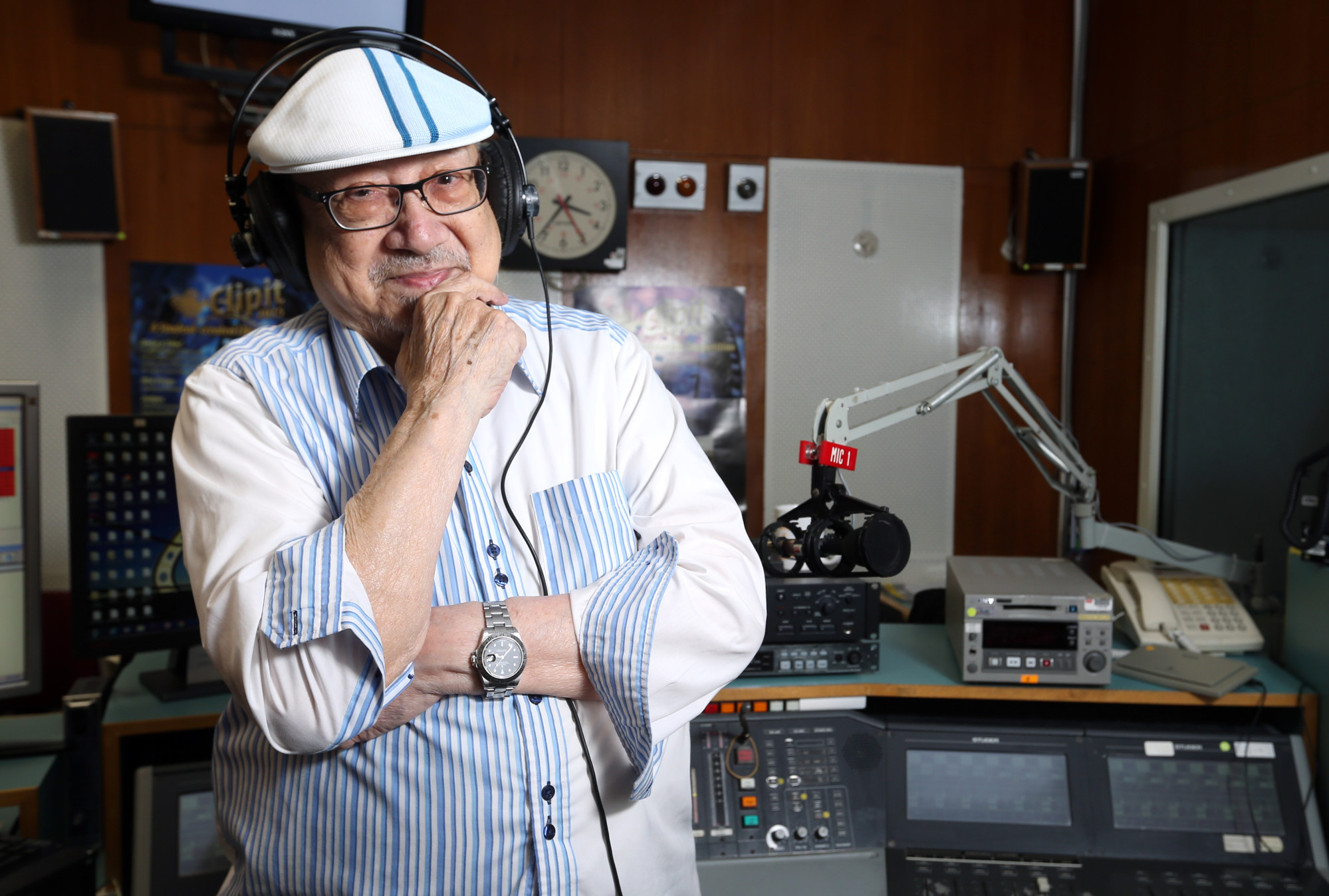 In later years, Uncle Ray was also a racehorse owner and a regular at the racecourse, and played small parts in Hong Kong movies.
Heart trouble in 2010 meant the four hours of All the Way with Ray became three, but Cordeiro was in no hurry to retire. "No matter how bad I feel," he wrote in his autobiography, "once I walk into the studio, I'm full of energy – and ready to go."
The onset of the Covid-19 pandemic in 2020 meant Uncle Ray was taken off the air for a few months, he returned for a few more, but used the time at home to complete his autobiography. He retired in style in May 2021 with the book out in Chinese and English, two shows at the Hong Kong Coliseum and celebratory programmes on TVB.
In his lifetime he was awarded the Bronze Bauhinia medal by Hong Kong, Britain's Medal of the British Empire and, in 2000, the Guinness World Records title.
Local officials on Saturday expressed deep sorrow over Uncle Ray's death, adding they were grateful for his contributions to the city over the past seven decades.
"Uncle Ray guided us in appreciating music with his sound professional skills, broad experience and friendly voice over many decades. He was a prominent figure in Hong Kong popular culture and our kind senior," culture minister Kevin Yeung Yun-hung said, extending his condolences to Cordeiro's family.
Meanwhile, commerce minister Algernon Yau Ying-wah expressed gratitude to Uncle Ray for his lifelong contributions to Hong Kong's broadcasting sector.