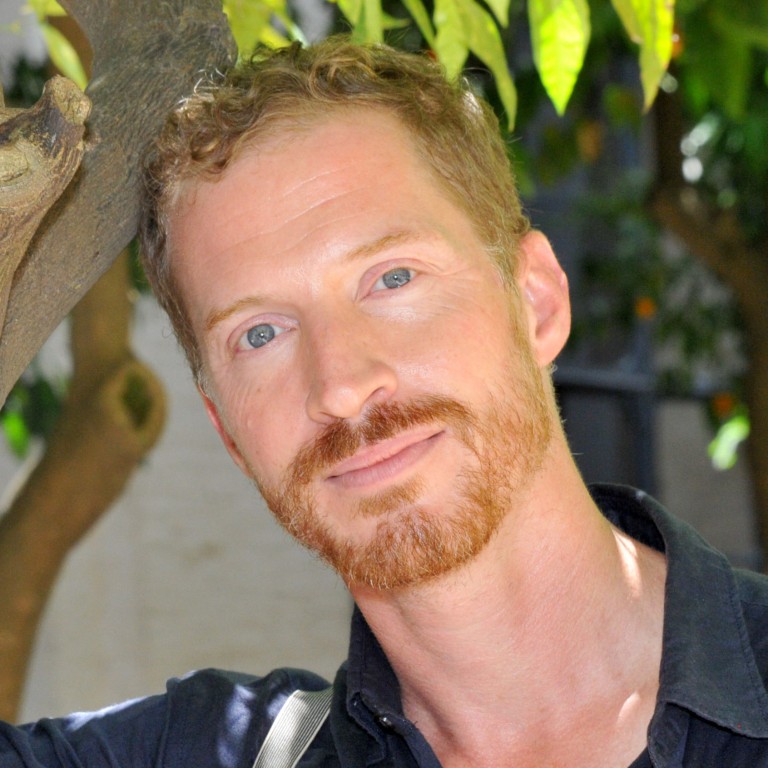 'I was not going to write a sequel': why Less author Andrew Sean Greer changed his mind about follow-up to hit novel, and the writing of Less is Lost
After he finished writing Less, Greer was ready to move on to a new writing project when the 2017 novel won the Pulitzer Prize for Fiction in 2018
The novelist explains how he created Less is Lost by expanding on the original story and using parts that had been cut from Less
One of the best things about writing Less, says author Andrew Sean Greer, was that he felt completely ready to move on after.
"It's hard to make a book and let it go, because you feel like it's unfinished. Not this one," the San Francisco-based author says of his 2017 novel. "It was a book that I loved writing that, then, the reviewers loved. And I was like, 'Done.' And I was moving on to the next book."
But a funny thing happened on his way to his next project.
"Nine months later, I win a Pulitzer Prize for [Less]," Greer says. "I had not thought about the book. It was long gone."
Winning the 2018 Pulitzer Prize for Fiction was, of course, a game changer for Greer, whose previous novels were The Path of Minor Planets: A Novel (2001), The Confessions of Max Tivoli (2004), The Story of a Marriage (2008) and The Impossible Lives of Greta Wells (2013).
So what did Greer do for a follow-up? Something he never expected: giving the reading world more of Less.
"I was not going to write a sequel," Greer says. "That was not in my mind, because Less very definitely has an ending. It's a complete book – I worked hard for that.
"But I kept sort of fiddling, just for fun, with the things I cut out of Less or other fun ideas."
The result is the just-published Less Is Lost, which finds the author expanding upon the storyline of protagonist Arthur Less.
Frantic to avoid both his upcoming 50th birthday and his ex's impending nuptials, Arthur Less rushes off – often disastrously – to literary gigs halfway around the world in the original novel.
The delightful sequel, Less Is Lost, finds our hapless protagonist more settled but still grappling with various woes by … yes, of course, hitting the road again, this time bouncing across the US in a rusty camper dubbed Rosina.
"My agent told me not to write a sequel to a Pulitzer Prize-winning novel," Greer says. "But if there is anything you get to do after you win a prize like that, it's sort of write whatever you want and try to pretend no one is paying attention."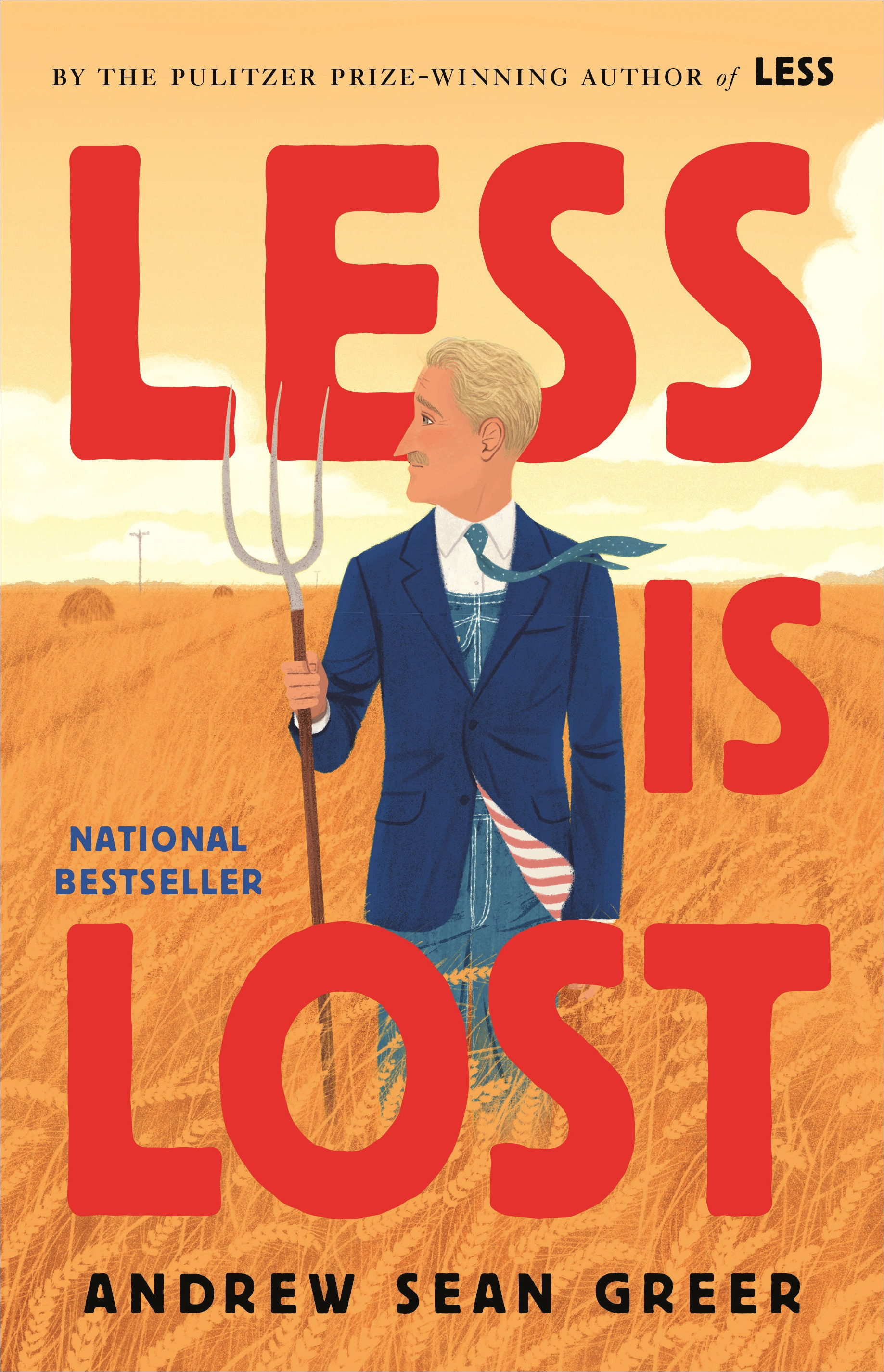 Greer can pretend all he wants, but the fact is that Less Is Lost has created sizeable buzz in the book world and earned some very favourable reviews.
"It's a huge relief," Greer says of the strong reviews. "You should have seen me the week before this published. I was just a nervous wreck, because I thought, 'No one needs a sequel.'"
Then again, not every character is as fun to read about as Arthur Less, a San Francisco-based writer who many readers assume is based upon Greer himself. Indeed, they share many traits, but there are also important differences.
"I have a little better sense of humour than [Less] does," Greer says.
The author certainly has "wait a sec, which one is which?" experience. He grew up in the suburbs of Washington with an identical twin brother.
"Our loved ones will say that we sound the same – the way we talk," he says of being a twin. "Our ideas are very similar. We are both very geeky. He's married to a woman. And I have a boyfriend. And that is the main difference."
After earning a bachelor's degree from Brown University, followed by a master of fine arts from the University of Montana, Greer moved to Seattle, where he scored a cool gig writing about video games for Nintendo. "That was a dream job," he says. "They would pay me to play the games."
In the mid-1990s, Greer relocated to San Francisco, where he wrote for Esquire, The New Yorker and other publications – and eventually released his debut novel, The Path of Minor Planets, in 2001.
More novels followed, but it was Less that made him famous. Oddly enough, the novel that ended up winning the Pulitzer Prize for fiction was not the one Greer initially set out to write.
"It was [originally] a serious novel about a middle-aged gay man in San Francisco," he remembers. "It was so mopey and pitiful; I could not stand to be near it. I just threw it all away – almost all of it – and started over.
"I was swimming in the bay one day, and I just thought, 'What am I going to do?' And I thought, 'I could try making fun of him. I mean, it's a disaster anyway – why not try that?' I had never tried that before. And it was such great fun."
Greer wrote much of the sequel, Less Is Lost, in Milan, Italy, where he has a second home with his Italian boyfriend. He moved there about three years ago – and yes, the pandemic lockdown made Italian life significantly less glamorous or sweepingly cinematic as one might have hoped.
"It was good for getting my writing done," he says, "because I didn't go to the cinema or opera. We did get a lot of gelato and pizza."
Now that Less Is Lost is earning rave reviews, might Arthur Less turn out to be Greer's version of James Bond?
"That would be great fun," he says. "I am actually not writing another one at the moment, to my agent's great relief. But I bet I'll write another one in the future."