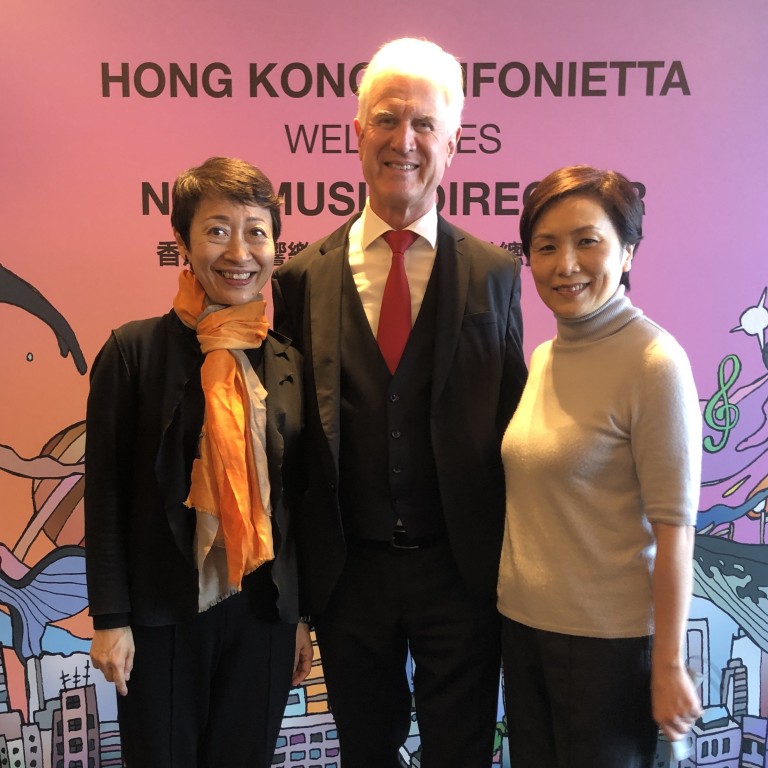 Hong Kong orchestra names new music director – Christoph Poppen steps up from principal guest conductor of the Hong Kong Sinfonietta
Christoph Poppen takes over from Yip Wing-sie as music director of the Hong Kong Sinfonietta. The German has been its principal guest conductor since 2015
Poppen, 66, says he sees no need to change direction and the Sinfonietta will continue to support Hong Kong composers when he assumes the role next season
Hong Kong Sinfonietta has named its German principal guest conductor Christoph Poppen as its new music director.
The appointment, delayed by the Covid-19 pandemic, comes two years after
Yip Wing-sie
stepped down from the role to become the orchestra's music director emeritus.
Born in Munster, he studied the violin and was a founder of the Cherubini Quartet in 1978; he has been a professor of music since his early twenties.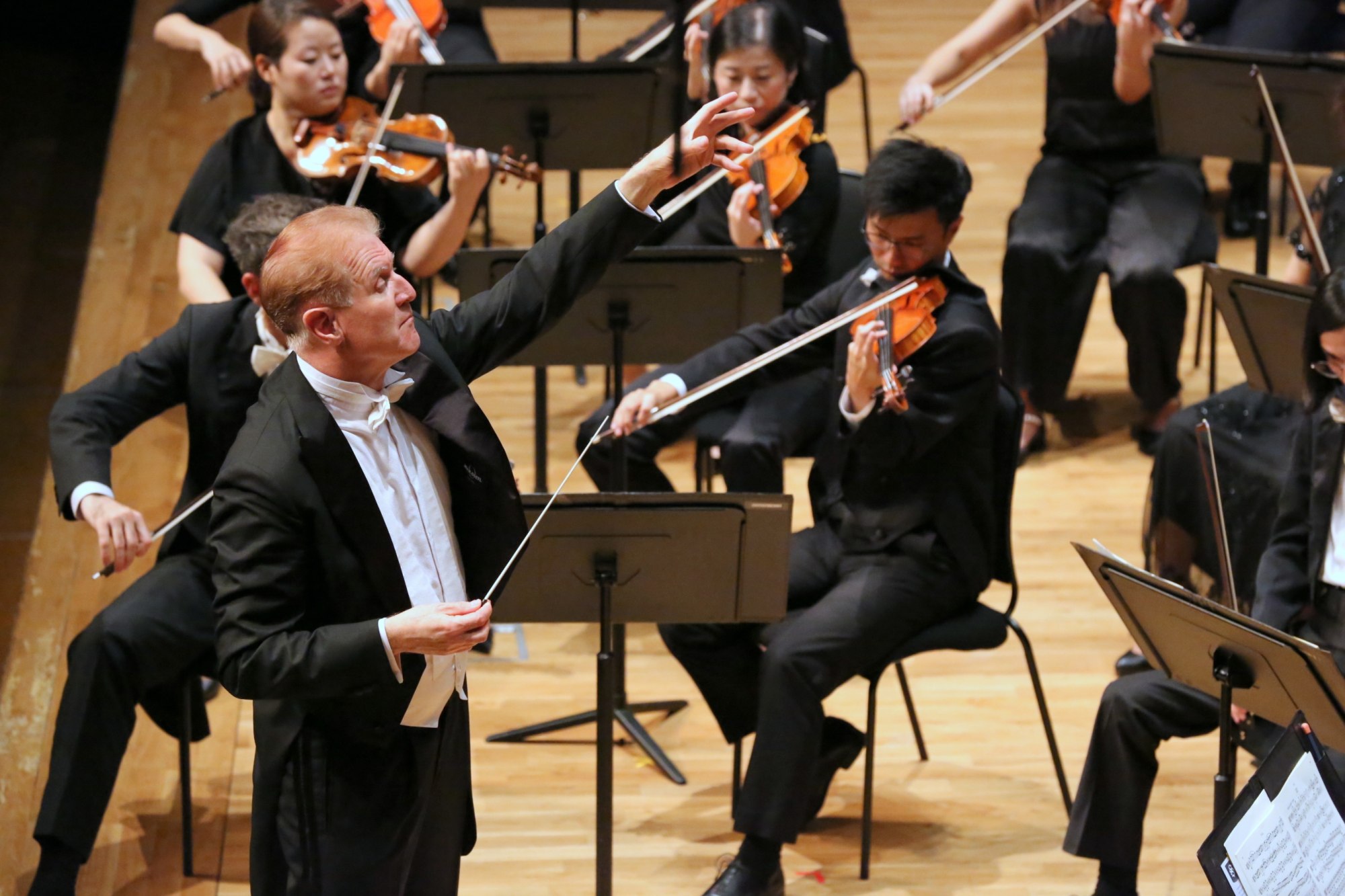 The Sinfonietta also named Vivian Ip associate conductor beginning from the 2023/24 season, and extended Hong Kong visual artist Vivian Ho's tenure as artist associate.
Poppen, whose family lives in Munich, southern Germany, will maintain his other commitments, which include being principal conductor of the Cologne Chamber Orchestra and artistic director of the Marvão International Music Festival, alongside his directorship of the Hong Kong orchestra when he takes over.
Together with Margaret Yang, the Sinfonietta's chief executive, Yip turned an orchestra with no full-time players into a world-class professional ensemble.
One of Hong Kong's best-known home-grown musicians and highly respected internationally as a pioneering female conductor, she first met Poppen in the 1980s when both were studying at Indiana University in the United States.
She said during the announcement at the Four Seasons Hotel Hong Kong on Wednesday of Poppen's appointment that she would still be heavily involved with the orchestra she has led for two decades.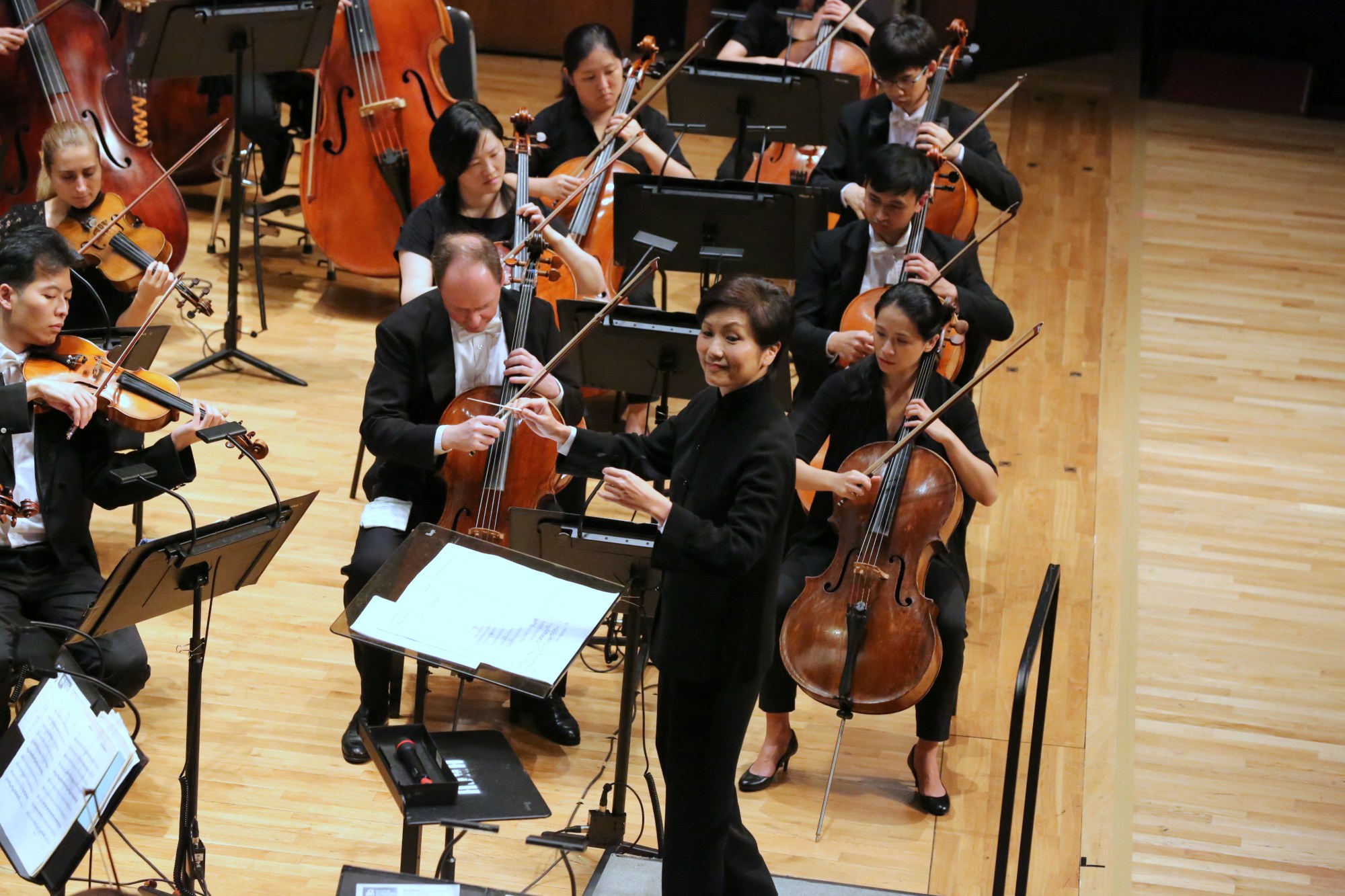 "Conductors don't retire. As emeritus conductor, I remain in an advisory role. I live in Hong Kong. If Poppen is not here, HKS can count on me for support. This is like having an extra music director."
She will take the orchestra on tour in Germany in April – a trip delayed for three years because of the pandemic. Poppen will join her and the orchestra for another tour of Portugal and Spain in July.
The German conductor, who has spent a total of 12 weeks in hotel quarantine in Hong Kong in the past three years, documenting some of his stays on video, said the orchestra had been a "role model" for groups around the world in how to adapt to crises and to attract a wider audience.
When performance venues were closed in Hong Kong, he joined the orchestra for some of its
self-produced concert-based feature films
, which required him to perform without a live audience for the first time in his long career.
He also made a humorous quarantine "countdown journal" on Youtube in 2020 when he was among the first international musicians to come to Hong Kong following the onset of the Covid-19 pandemic.
He added that he had watched the orchestra mature in the past seven years and saw no reason to change its direction. "We can just continue what's been done and will continue to support Hong Kong and local composers," he said.
As one of nine official "major performing arts groups" recognised by the Hong Kong government, the Sinfonietta received grants totalling HK$41.2 million (US$5.3 million) in the 2021-22 financial year; 28 per cent of its revenues came from ticket sales, sponsorship and others sources.