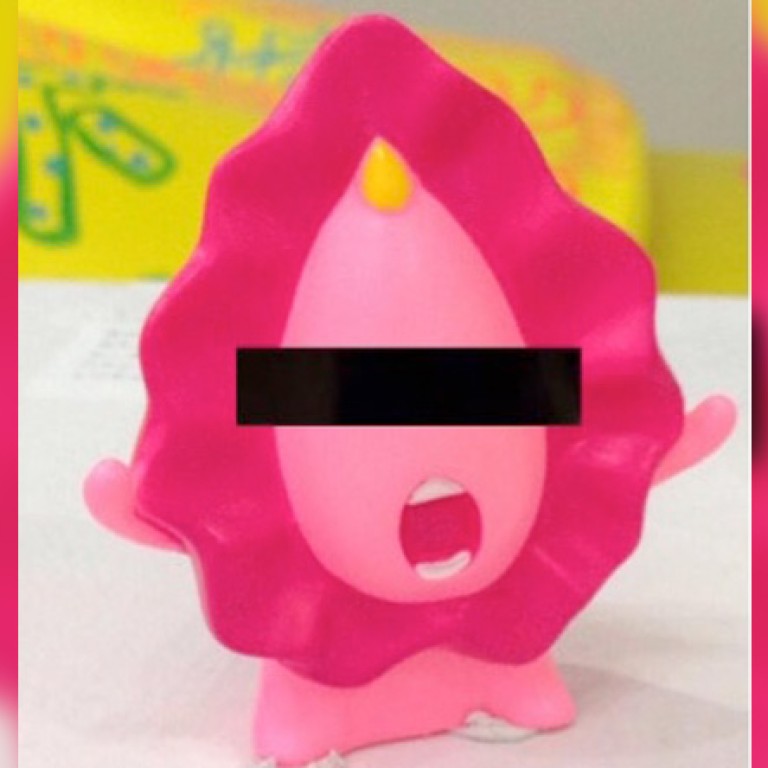 'Making the vagina more pop and accessible': Japanese artist Megumi Igarashi brings works to Hong Kong
Controversial artist who creates works in the form of female genitalia is among 12 artists to feature in Hong Kong show, and will give a talk during the exhibition
Japanese artist Megumi Igarashi, better know as Rokudenashiko or "bad girl" for her so-called vagina art, is coming to Hong Kong in September for a group show that explores feminism, censorship and obscene objects in new media.
To be held at independent art space Woofer Ten in Yau Ma Tei between August 28 and September 20, "Gender, Genitor and Genitalia" will also feature works by 11 other Japanese and local artists, including Makoto Aida, Ryoko Suzuki, Phoebe Man, Lam Hoi-sin and Yuk King Tan. Igarashi will give a talk at the Para Site art space in Quarry Bay on September 1.
The exhibition's curator, Hitomi Hasegawa, says the exhibition is inspired by Igarashi's arrest in Japan last July, when she emailed 3D data of a kayak in the shape of her vagina to financial supporters. Police officers confiscated her belongings – including her artworks – and the artist was later detained and interrogated for 23 days. Igarashi is still fighting obscenity charges back home.
The show will focus on three elements, says Hasegawa. "On show will be works that directly refer to genitalia; works within the context of feminism, from Hong Kong and Japan; and digital obscenity, with works dealing with internet culture, sexual desire, and the male gaze," she says.
"What [Igarashi] did was to try to make an image of a woman's vagina ... more pop and accessible for men and women; she worked on that and distributed her works, which were then censored. I think her artwork stands for [the promotion of] feminism and egalitarianism," adds Hasegawa. 
As most of Igarashi's art pieces had been confiscated by the Japanese authorities, on show in Hong Kong will be 3D printouts of her vagina as well as a video that documents the making of her piece Man Boat.