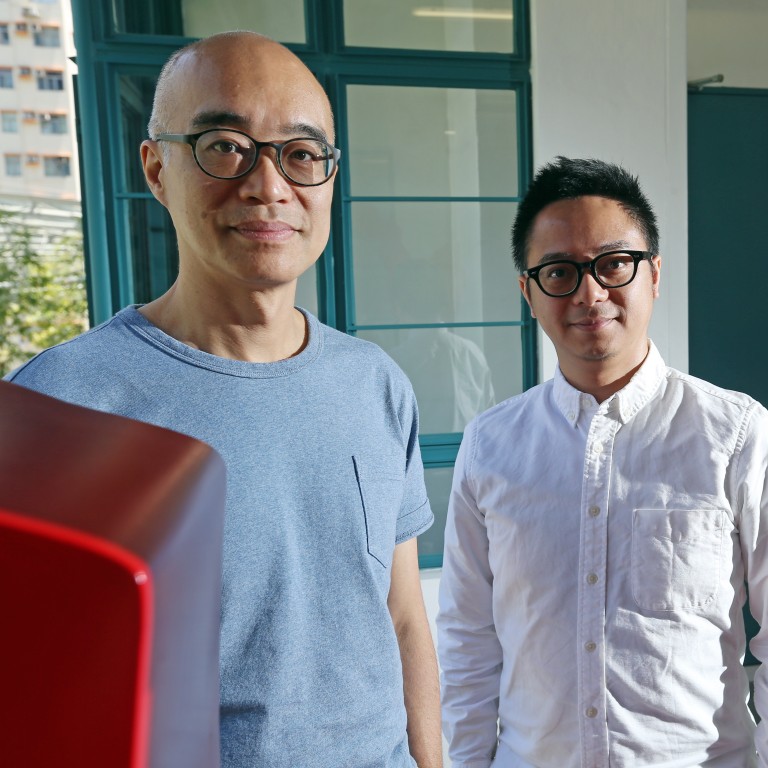 1587, A Year of No Significance - hints at Hong Kong's future in play on Chinese history
Cast of play set in Ming dynasty see lessons for Hong Kong in its theme that the pen is mightier than the sword
Returning for its eighth run in 16 years,  Zuni Icosahedron's longest stage production   1587, A Year of No Significance is as relevant to Hong Kong today as it was when the work was first staged, according to its cast.  To keep this period drama fresh, the show's creators have reworked and lengthened the play's kunqu sequence to give an experimental spin on the ancient operatic art form.
Based on a book written by  Ray Huang and published in English in 1981, 1587, A Year of No Significance charts the rise and fall of China's Ming dynasty. While the year in the title may appear uneventful and without turmoil in the history books, this drama argues that problems were actually swept under the rug by peacemaker  Shen Shih-hsing,  Emperor Wanli's tutor and first grand secretary.
To actor  Cedric Chan Ho-fung, who plays Shen, this is something the audience can relate to in contemporary Hong Kong.
"The Ming dynasty preferred the pen to the sword," says Chan. "This is exactly what you see when you turn on the television now; some Hong Kong citizens are fighting while others try to calm them down because we should all have, as they say, the Lion Rock [can do] spirit ... but nothing is actually being solved."
 Chan adds that the interesting aspect of 1587 is that the few thousand years of history serves as a sign not just of what happened in the past, but what's going to happen in the future.
First adapted for stage by Zuni's founder and co-artistic director  Danny Yung Ning-tsun and current co-artistic director/executive director  Mathias Woo Yan-wai in 1999, the production was revived by the latter in 2006 and has been running since.
Besides being relevant, says Chan – who has been involved with the  production since 2006 – the way 1587 is constantly being tweaked and updated also explains its longevity.
"I don't remember one performance where we have done it exactly the same," he says.
New highlights of the upcoming performances include references on classic Hong Kong cinema (old black and white movies) and Cantonese opera as well as excerpts from   The Peony Pavilion, especially focusing on the wusheng (male martial arts role)  acts.
Despite the historical, or even educational, tone of the piece, actor David Yeung Wing-tak says 1587 has been increasingly drawing a younger audience. "Our student-only performances were very popular," he says. "We hope to teach students history through  art and inspire more through post-performance discussion."
The production is being staged for the first time in the  Cultural Centre Grand Theatre, rather than its Studio Theatre, an upgrade the cast believes will add another fresh element to the show.
1587, A Year of No Significance, September 17-19, 7.45pm, September 20, 2.30pm, Cultural Centre Grand Theatre.  HK$126-HK$480 (students HK$100) Urbtix. Inquiries: 3761 6661