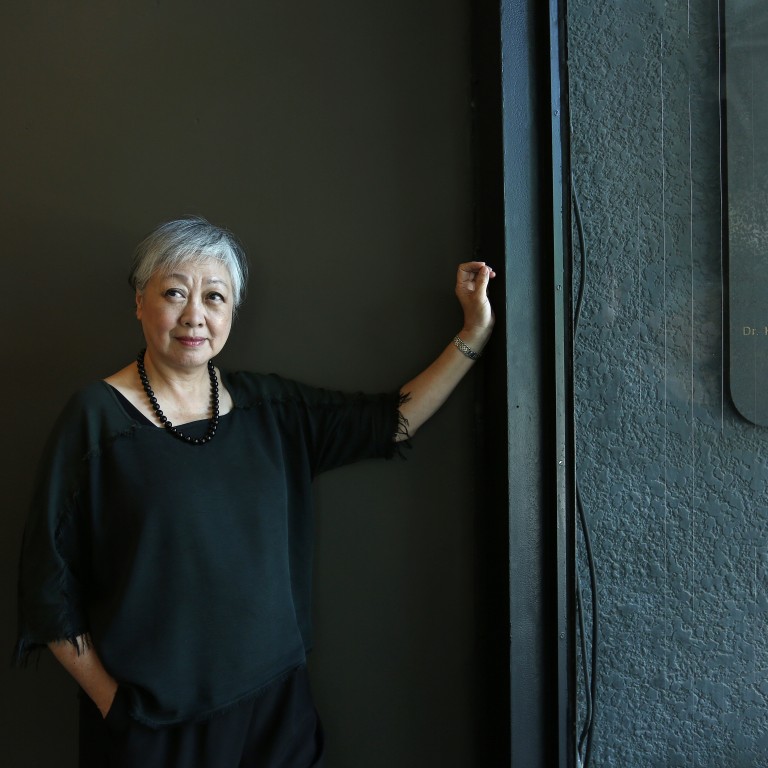 Hong Kong Arts Festival line-up to be announced: critics hope for more diversity
Ahead of the announcement of the full programme for next year's Hong Kong Arts Festival, its organisers face funding challenges and critics are sharpening their knives. Clearly, there's no pleasing everybody
Culture vultures are beginning to preen their feathers again in anticipation of that annual October event – the arrival of the Hong Kong Arts Festival programme. But like all long-awaited treats there is a danger it can disappoint. Will the line-up be a little bit less than dramatically exuberant, a tad risk averse and even, heaven forfend, a tiny bit bland?
Certainly, it may not be as thrilling as it was in 1973 when the first festival brought over Elisabeth Schwarzkopf, Yehudi Menuhin and the London Philharmonic Orchestra, a stellar line-up the likes of which Hong Kong had never seen before. Today, audiences are relatively spoiled for choice. Still, the sheer size of the month-long festival – there were more than 130 performances this year – makes it the highlight of the Hong Kong cultural calendar.
But as we await next year's full line-up, there are nagging concerns about the future direction of the festival. Organisers warn that a freeze in government subsidies is hurting operations, while critics say the programming is woefully out of date and lacks diversity.
Tisa Ho, the HKAF executive director since 2006, is lobbying the Leisure and Cultural Services Department to raise its annual subvention of HK$33 million – a sum that has not gone up in five years.
"We are locked into a deficit-funding mode of thinking. I am told that because the festival is doing so well, it doesn't need extra help. I tell them it is not 'help', but an investment," Ho says.
Under her watch, the festival's annual budget has nearly doubled from HK$62 million in 2006, the year before Ho took over from Douglas Gautier, to HK$110 million, 70 per cent of which comes from ticket sales and sponsorship. It is by no means a small budget. The Avignon Festival in France – one of the best – had a similar budget of HK$115 million this year.
Still, Ho argues that costs are constantly going up and more resources will bring a wider range of performances and give local artists more opportunities to create ambitious works such as Datong, a made-in-Hong Kong opera about the Chinese political reformer Kang Youwei, commissioned for this year's festival.
Perhaps, extra funding is needed to arrest the startling fall in attendance. In 2011, 154,000 people attended the festival. This year, the number had fallen 24 per cent to 117,000 after a steady decline.
It's not that the shows are selling less well. About 95 per cent of tickets were sold in the last festival, on a par with previous years' record and much higher than the 80 per cent average seen at the granddaddy of all festivals, the Edinburgh International Festival. There are just fewer shows. In 2011, there were 228 performances. This year, there were 137.
The festival says ticket sales in some years are pushed up by special events such as Power Plant, held at the Kowloon Walled City Park in 2011 that attracted an extra 22,000 ticketed visitors.
But Ho's team warns that the tight-fistedness of the government has had an impact on its operations.
There is just no scrimping on certain acts. "If there's no opera, I get into trouble," she says. Because operas are so expensive to produce, the festival is still the only occasion when the city gets to see an international company.
Culture mavens who attend the festival religiously every year say that it should shift its focus away from big-name groups that eat up most of the budget and which cost a lot to see.
"Many who attend the festival do not go to any local performance the rest of the year. They go to a big-name performance because that is the place to see and be seen. They don't care that much about quality but these shows get most of the festival's sponsorship money," says arts critic Chow Fan-fu.  
This year's marquee names included Venezuelan conductor Gustavo Dudamel, who created quite a buzz when he came with the Los Angeles Philharmonic as part of a four-city Asian tour. But with tickets selling for as much as HK$1,680, the concerts inevitably attracted criticism for being too exclusive. Even back-of-the-stage, restricted-view student tickets cost HK$225.
"The ticket prices have become totally egregious. I am not particularly price sensitive but they are really pushing it. I don't go to the most expensive shows on principle," says Andrea Fessler, founder  of classical concert organiser Premiere Performances. The festival doesn't always charge more than the overseas performers demand at home. Dudamel's concerts here cost exactly the same as they do in Los Angeles.  
 For theatre tickets, however, Hong Kong audiences usually pay a substantial premium. In the 2014 festival, the Bristol Old Vic and Handspring Puppet Company charged 40 per cent more for their production of A Midsummer Night's Dream than they did in Bristol.
Sometimes, it's worth it, says Fessler. "The festival put on Einstein on the Beach in 2013 and it was an extraordinary experience. The festival has an ability to bring in high-production-value programmes that nobody else in Hong Kong can afford to do," she says.
But avant-garde shows like the plotless, five-hour modern opera by Philip Glass – which debuted at the Avignon Festival four decades ago – are quite rare in the festival and critics say that Hong Kong is ready for more challenging material.
"For the first 10 years of the festival, I was very grateful. But now, not so much. It is too safe," says Vicki Ooi, a retired English professor who is now a drama educator and artistic director of The Absolutely Fabulous Theatre Connection.
"What they bring over are passive, commodity products. We need more diversity. We need more than Shakespeare," she says.
The festival's English-language drama section is probably one of the most anticipated of categories simply because local theatre is dominated by Chinese productions. In the past nine years, there were, at most, four English-language productions in each festival and sometimes as few as two.
Statistically, the programmers have shown a distinct bias in favour of British troupes. Bristol Old Vic, which featured in the first festival in 1973, has been in three of the past nine festivals. Next year, it is bringing a new joint production of Jane Eyre with the National Theatre, another frequent visitor to Hong Kong. Smaller British troupes also feature more often than those from other English-speaking countries.
But it's not for want of trying, Ho says. British theatre companies are simply more tour-ready than their compatriots in North America and elsewhere. It is also a challenge to get foreign troupes to match their domestic calendar and other commitments with the Hong Kong festival, she says. "I first talked to Chicago's Steppenwolf Theatre four years ago and almost brought them over. But suddenly, they decided to do a movie instead," she says.
European groups have also been hobbled by the economic crisis at home, with funding cuts hurting their ability to go on tour, she says.
These have curtailed the number of challenging shows in the drama section of the festival. There have been plenty of Shakespeare's plays. This year's festival featured the stage adaptation of Jane Austen's Pride and Prejudice. Next year, it's Charlotte Bronte's Jane Eyre.
Instead of just bringing more plays that are school curriculum material, Ooi reckons the festival needs to be steps ahead of the audience.
"If Hong Kong is to lead and not be led, we need to think of the Arts Festival as a way of learning and training," she says. The festival arranges some activities for students through its Young Friends scheme but Ooi says there  aren't any high-quality education packs issued for schools that will nurture future generations of serious theatre-goers.
This year's interactive and highly relevant Fight Night by Belgian collective Ontroerend Goed and The Border Project, which echoed the political debates in Hong Kong, and Lisa Dwan's mesmerising delivery of three Beckett monologues, would be examples of the sort of contemporary, intelligent and challenging plays that Hong Kong needs to see, says Ooi.
In modern dance, too, critics say there is a risk-averse, bums-on-seat approach.
"The programming is anodyne. It lacks grit," says Tom Brown, emeritus chairman of the Hong Kong Dance Alliance.
 The selection of modern dance has a heavy European slant. You hardly ever see American groups, which tend to have a different approach that gives you a different kind of satisfaction, he says.
Works by British choreographer Akram Khan have featured in the festival for three out of the past nine years, as has Tanztheater Wuppertal Pina Bausch. Momix – one American group that has been to the festival in 2011 and 2013 – is "commercial", Brown says.
He hopes to see works by many important pioneers instead, such as Paul Taylor and Martha Graham from the US and Wayne McGregor from the UK. "The festival is very successful. It can afford to take more risk in its programming."
One area in which the festival has won praise is its commitment to commissioning new local works, especially Chinese drama and modern dance. There's Datong, the opera, and, in 2014, it addressed the invisibility of English drama in Hong Kong by commissioning Jingan Young's Filth.
Even if the quality of new works is up for debate, local artists appreciate the opportunity to shine in a major arts festival. But there are always grumbles that the festival hasn't done more.
"The festival is not about giving out housekeeping stamps of approval," says Ho, insisting that its role is to put on productions that wouldn't happen in Hong Kong otherwise.
The festival is also hugely disadvantaged by not being accompanied by a fringe festival, as the Edinburgh and Avignon festivals are.
Arts festivals have different objectives, Chow says. The Hong Kong festival has been trying to do a bit of everything, but what never changes is the pressure to sell seats. "Whether an arts festival is good or bad is a subjective question. There's no right or wrong way of running a festival."