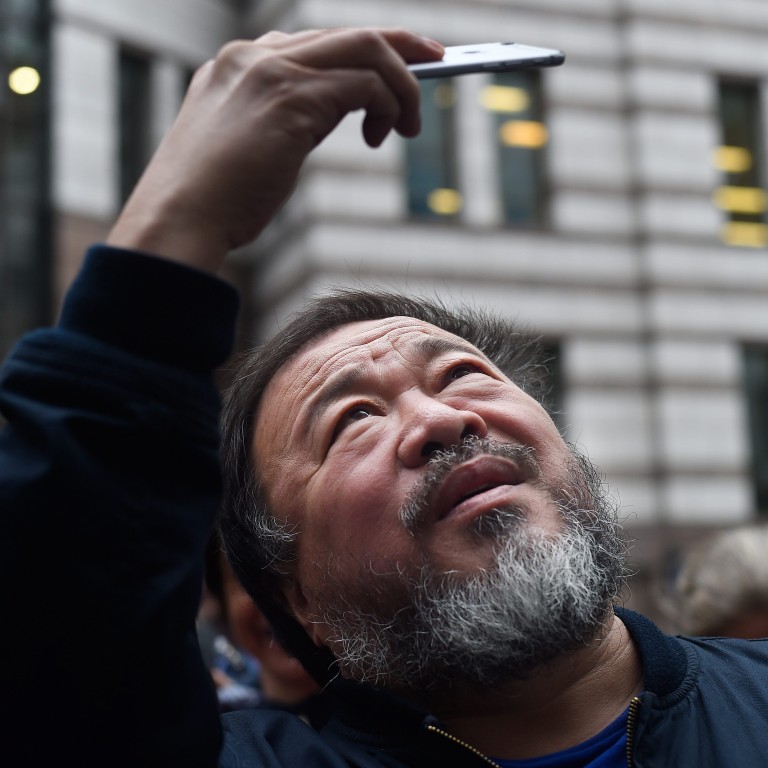 Bugging out: The lines that Ai Weiwei still cannot cross in China, after artist finds listening devices hidden in Beijing studio
The artist has his passport back and has staged solo shows in Beijing again, but only of new, non-political work
Ai Weiwei's discovery of bugging devices in his Beijing studio, announced at the weekend, has come at a time when the Chinese government appears to have taken a more relaxed attitude towards the country's most famous dissident artist.
It is unclear when the devices were planted but they were uncovered during recent renovations and Ai made the discovery public after he returned from his first overseas trip since being detained four years ago by Chinese police, who confiscated his passport.
When Beijing returned his passport and allowed him to visit Europe in September - including a stop in London, where the Royal Academy of Arts is hosting a major exhibition of his works - the art world assumed the Chinese government had somehow decided Ai was no longer persona non grata.
In another development, Beijing galleries were allowed, for the first time, to host solo exhibitions of the artist's work. No fewer than three separate shows opened in June.
But there are still lines that cannot be crossed. The Beijing exhibitions all featured new works that were not political. One of the curators, Cui Cancan, is currently in Hong Kong for the opening of another solo show for the artist at Tang Contemporary Art's new gallery space in Central. Behind 16 wooden balls constructed using traditional Chinese carpentry and joinery techniques is a big reproduction of a selfie that Ai took in 2008 during one of the many times he was taken away by the police for questioning over the years. It remains impossible for any Chinese gallery to feature such a direct reminder that Ai is as much an activist as he is an artist, according to Cui.
The year 2008 was particularly significant to Ai. He had long been a thorn in the side of Beijing, but he really upset officials that year when he blamed the death of thousands of schoolchildren in the Sichuan earthquake on corruption. His campaign to draw attention to the so-called "tofu" buildings that collapsed on the victims – substandard structures that resulted from kickbacks – led to a vicious beating by police in 2009. Then, in 2011, he was arrested on what he claims were trumped-up charges of tax evasion and held in solitary confinement for 81 days.
He told the New York Review of Books in an interview last month that he would try to talk less about politics. But upon discovering that his studio was bugged, he did not hesitate to point the finger at government agents and announced the discovery to his massive social media following with typical flair: he put up a video showing firecrackers being set alight right next to one of the sinister devices with a caption, "Can you hear me all right?"
Perhaps it was a way for the flamboyant artist to assure his fans that he had not gone mellow on them.
Meanwhile, Ai's works are doing well at auction. On Sunday, Sotheby's sold his Map of China in Hong Kong for HK$11.8 million, surpassing the top pre-sale estimate. Another work, Forever Bicycles, was sold for HK$5.7 million.