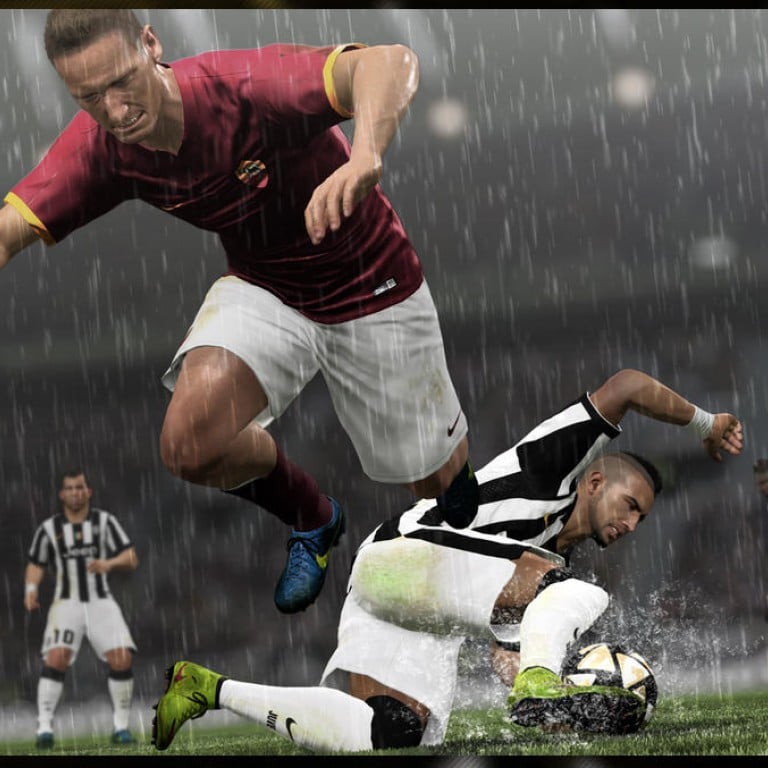 Game reviews: Why Pro Evolution Soccer 16 is a better buy than FIFA 16
After years of dominance, FIFA has been dethroned, for all that it has added women's soccer; the new Pro Evolution Soccer has unmatched fluidity and rewards your knowledge of the sport
Konami
The game seemed all but over. For years, was the star, the Japanese favourite that constantly trumped American rival in the round-ball video game stakes. And then a few years back, everything changed: unexpectedly lost the ball, counterattacked, and suddenly the former loser was lifting the cup.
With its humble budget, Konami would never be able to compete with , which was bankrolled by the EA Sports behemoth. But proves you should never rule out the underdog. For its 20th anniversary, the game has made a spectacular return to form on the PS3, PS4, Xbox 360, Xbox One and PC, and it has everything you've ever dreamt of in a soccer simulation.
To explain it all would almost be to do it an injustice. Hundreds of little changes have come together in this wonderful release. There's a fluidity previously unseen, a fast-moving responsiveness that ditches the often frustrating rigidity of the past. Binary, predictable movements are all but gone, replaced by a strong sense of flexibility and physicality that rewards knowledge of the sport.
Leagues, teams and even the most minor of players all feel highly individualised, and that makes pre- and mid-match management essential: that powerful forward or darting winger substituted in the last minutes really can make or break a match. It's balanced by a lack of complicated button combinations, mostly keeping you fully in control, but occasionally surprising with a back-heel that feels almost graceful.
The gameplay might be vastly different from its competitor, but Konami has taken an important page out of 's playbook with the career modes. Master League now offers increased control over budget, stats and other important attributes, while the impressively improved online multiplayer MyClub has expanded its player levelling and trainers to become a strong alternative to EA's Ultimate Team.
There are the usual drawbacks: the commentators constantly near orgasm, the repetitive crowds, the dated cut-scenes, the lack of occasional licences. But Konami has focused where it counts: on the field.
EA Sports
's dominance in soccer gaming came as a shock to nearly everyone a few years back. But in retrospect, it's really not that surprising: EA Sports simply walked the line. And to say that the company has lost its balance with , as many are, is a gross overstatement.
It's just a stumble, but one that also happens to coincide with the incredible evolution of EA's bitter rival. Funny how things work out sometimes.
Available for the PS3, PS4, Xbox 360, Xbox One and PC, 's biggest fault is an over-reliance on how things should look rather than feel. As predicted last year, has a lot of glitz and glamour: cameramen on the sidelines, referees spraying that line before you take a free kick, commentators cutting to the scores of rival matches.
This is cute but ultimately empty. Thankfully, has kept intact all that made its game great: smooth player movements; dynamic, powerful shots on target; defensive strategies that are quickly realised. A strong case of "same stuff, different year". None of it is a patch on
Where truly excels is on the opposite end of the spectrum from . Possibly the most forward-thinking addition to any sporting game ever has arrived this year: women's soccer is a true highlight, a completely different entity from the men's side, with mechanical modifications in everything from the way female players move to an increased reliance on the passing game.
And where EA will truly see sales come in is the still-far superior Ultimate Team mode. The online career favourite still packs a compulsively playable punch, dated gameplay or not, with a new draft selection that addresses numerous previous complaints.
No more hours or money spent amassing a decent squad: if you've got the skills, you'll battle it out over four increasingly difficult games to earn your rewards and build a team.
is a very good game, and in a world without it would even be a great game. But we're on a completely different playing field now, and while there's no doubt in our minds that it'll still outsell its rival, has been dethroned.