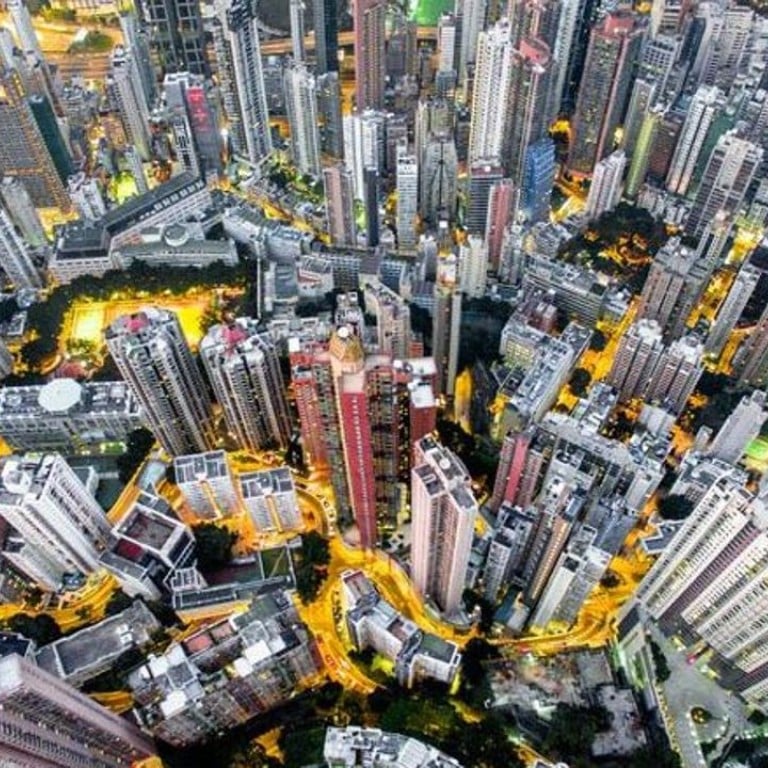 Stunning drone photography of Hong Kong attracts global attention
Hong Kong photographer Andy Yeung has taken spectacular shots high above his home city, capturing global attention with the results
In just five images Hong Kong-based photographer Andy Yeung manages to capture the lives of millions of people in Sheung Wan, Wan Chai and Sham Shui Po, from angles never-before seen online or in print.
His photo taken high above Sheung Wan has been selected as this month's Editor's Choice for the renowned PetaPixel website, a photography blog attracting hundreds of thousands of followers around the world.
The photo comes from Yeung's Urban Jungle photo series, which involved the use of a drone over a period of two months, capturing scenes of Hong Kong's immensely busy districts.
"I wanted to use a special angle to show how people can live in the world's most densely populated city, Hong Kong," he said in response to questions emailed by scmp.com.
Some 11 years after taking up photography Hong Kong-based Andy Yeung has racked up an impressive list of awards and an envious travel history, filing photo essays on architecture, lanscape and travel from mainland China as well as Germany, Austria, Malaysia, Japan and Singapore.
He made headlines worldwide in 2015, both for his work documenting 100 of China's megastructures and his Compact City photo, which won the International Photography Awards One Shot competition.
"I'm still developing this project. I think I will exhibit these pictures in the end of the year," he said.