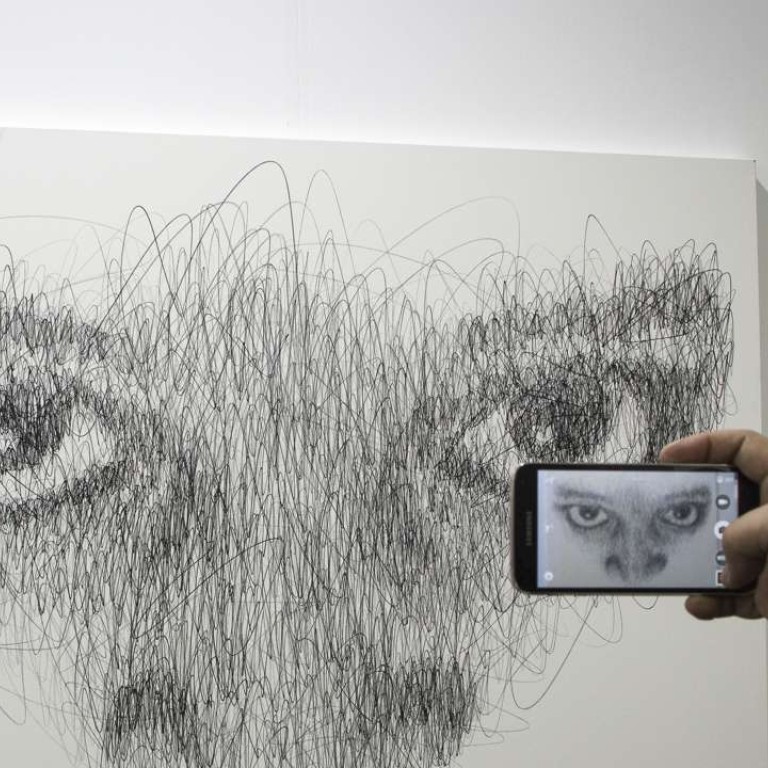 In pictures: 11 works that caught our eye at Art Central on the Hong Kong harbourfront
Second edition of fair with a strong Asian focus features artworks from more than 100 galleries, and includes an expanded section for emerging exhibitors
Wind, fog (or is it smog?) and heavy rain showers ... this is no weather for an outdoor marquee event, yet despite the gloomy forecast (which extends to the art market as well), Art Central is back, with its bouncy floorboards, for its second edition, which runs until March 26 on the harbourfront in Hong Kong's Central district.
More than 100 galleries from 21 countries, a majority of them Asian, are showing a curious mix of art: there are ceramic tiles from French street artist Invader, 3D sculptures by Korean artist Hwan-kwon Yi, as well as a cluster of colourful prints by maverick artist Damien Hirst.
This year the art fair has an expanded "Rise" section, which showcases 23 artists from 15 emerging galleries, as well as the "Projects" section that is made up of large-scale installations by six artists, including Yoshitomo Nara and Locust Jones.
Photography by Tessa Chan