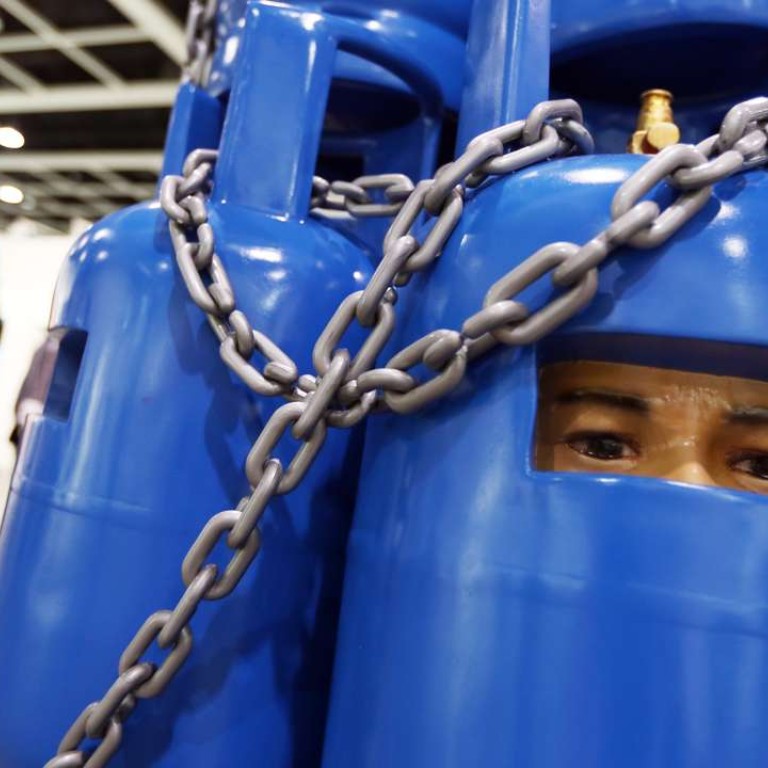 In pictures: Hong Kong celebrates Art Basel 2016
Hong Kong's annual art event included works from more than 1,000 artists. See which ones caught the eye of South China Morning Post photographer Nora Tam
The Hong Kong edition of Art Basel has once again brought artworks from some of the world's best galleries to the city. And the yearly event – which also attracts its fair share of big-name celebrities – provides the best artists from Asia and the Asia Pacific with a gateway to the global market.
This year's event has attracted exhibitions from 239 of the world's leading modern and contemporary art galleries featuring more than 1,000 artists working in mediums ranging from painting and sculpture to film and digital art.
Locals, art collectors and mainland visitors pack into the first day of Art Basel yesterday, having endured long queues in the rain. Despite gloomy economic forecasts for the city, most exhibitors spoke of good sales performances with many pieces being snapped up by museums as part of a growing art scene on the mainland.
South China Morning Post photographer Nora Tam visited Art Basel and captured both some of the works on display and the reactions of visitors.