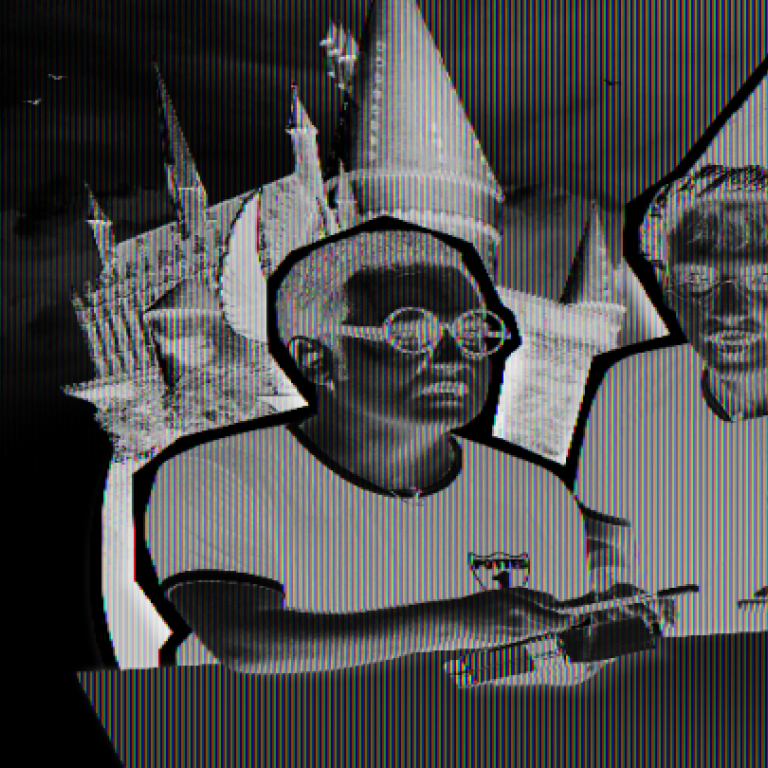 A cheeky spoof of the Harry Potter books is anarchic and fun, saysVictoria Finlay
Spoiler alert: the show coming to Hong Kong later this month does not actually contain Harry Potter, or not in the way that potted shrimps contain shrimps, or potted plants contain plants.
Instead, this is the "officially unauthorised" version of the books. It's less of a faithful abridgement than a pantomime-style commentary by two anarchic former children's television presenters. Daniel Clarkson created the show about six years ago with fellow actor Jefferson Turner, compressing all of the Potter books into 70 minutes.
"My flat doesn't have any phone signal, so I am hiding under a tree in Central Park because the forecasts warned about thunderstorms. The glamorous life I lead," Clarkson says, speaking from New York, where the show is proving a sell-out this summer. On the line, the 33-year-old has a tinny voice that could belong to one of the magical creatures in J.K. Rowling's fantasy world of wizards.
The show started in 2005, when the sixth Potter book, , was about to be published. Clarkson had a meeting in London with a friend who works in public relations, to discuss performing something at the launch at a bookshop in Oxford Street.
"We had come up with this idea of doing all the books in five minutes. I left that meeting thinking that I needed another actor to do this with me. Then I walked through Covent Garden and saw Jeff doing street theatre," Clarkson says.
"If you squint and look the other way, Jeff kind of resembles Daniel Radcliffe. We got chatting, and it just happened to be perfect timing. We did that short piece, and then we built it up into an hour-long show."
They both had experience in pantomimes. Clarkson had also performed small roles in many British soap operas. "I've either played a policemen or a thug in most of them. I'm [1.93 metres tall], so they can either make me look very authoritative or they can make me look like a criminal," he says.
In he is neither of those things, unless Voldemort counts as a thug. "Jeff plays Harry, so I play all 299 other characters, from Hermione to Severus Snape right through to a fire-breathing dragon. I really have to stretch my muscles and come up with different characters," Clarkson says.
His favourite bit comes in the fourth book, when the characters Ron and Hermione are falling in love with each other. "I have to fall in love with myself on stage. Which, as an actor, is an easy thing to do," he says.
Their creative process was very much trying out sketches and seeing what made each other laugh.
The show was initially for a family audience. But they had not expected that a large number of college students, who had grown up with the books, would enjoy it, too.
There were other surprises.
"Last week, we did a show in New York, and a birthday party of eight-year-olds came dressed as wizards. Sitting behind them was a hen party, also dressed as wizards. It was a real mix," Clarkson says. "The birthday party made more noise, but the dad was very happy that there was this line of sexy wizards behind him."
They both enjoy the challenge of working with children. The show led them to work as presenters for the BBC Children's channel, CBBC, for 18 months. They are also storytellers and writers for the children's programme. "It's about the only job on live television where you've got a voice in your earphones going, 'Can you be sillier?'" he says.
As it is British humour, they were nervous about how the show was going to go down in New York.
"We were worried, but it's gone down really well. I'm not sure that everyone understands the humour - some people think it's just two guys who are messing around badly on stage. But made us Critics' Choice, and they seem to have embraced the off-the-wall zaniness of it." The show's run has just been extended in the city.
The show is unauthorised and Clarkson realises it was lucky they were to be allowed to do it.
"We were amazingly naive, and didn't think that we needed authorisation. In fact, my first thought was that it would be a way to get hold of Book Six before anyone else," he says.
"Although we are unauthorised, a lot of J.K. Rowling's people have come to see the show and they seem to be happy. It's the fans who scare me more than the lawyers. They are very knowledgeable, and they come with these costumes that wouldn't look out of place in any of the films," Clarkson says.
"If you get a fact wrong they will happily shout out - so if we were to treat Harry with anything but love the fans would have stopped us a long time ago."
Once the show starts, the two actors are on stage for the full 70 minutes. They have had some adventures: "One night, the stage manager had forgotten to put out our fire-breathing dragon.
"We were aware of it before the stage crew, and we were saying lines like, 'Yes well soon we've got the dragon coming up and I really hope the dragon's where it's meant to be, and someone hasn't left it in the van because that would be terrible'."
"And then, unbeknownst to the audience, you have got the whole crew running around the theatre trying to get this dragon on without anyone noticing."
For the Asia tour, two other actors, Jesse Briton and Gary Trainor, both of whom have been nominated for various British stage awards, will be taking the roles that Clarkson and Turner created.
"It worries me that they are better at being me than I am at being me," Clarkson jokes.
Now that the Potter show is about to go off on its own adventures without them, what could be next?
"We looked at the series, but that's about sparkly vampires, and you have to be a teenage girl, really."
But he has had one idea: "I went to see the new yesterday and I thought I'd really like to do a potted superheroes show.
"If you look at the shows we've done, it's about who Jeff and I want to dress up as. We've dressed up as wizards and we've also dressed up as pirates.
"So dressing up as Batman would be the next best thing."
shows at the Drama Theatre, Hong Kong Academy for Performing Arts, HK$395-HK$550 from HK Ticketing, Sep 18-30, 7.30pm, with extra weekend shows at 2pm and 4.30pm. Inquiries: 8203 0299
This article appeared in the South China Morning Post print edition as: Abridge too far