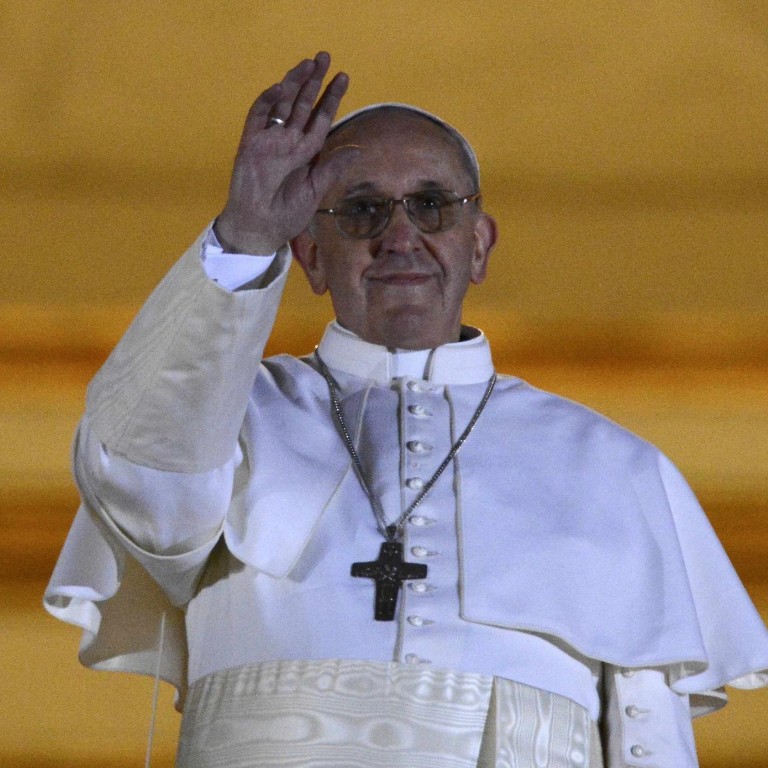 Book review: Pope Francis: Conversations, with Jose Bergoglio
Pope Francis collects a series of interviews by two Argentinian journalists with José Bergoglio dating from 2010 when he was archbishop of Buenos Aires.
by Francesca Ambrogetti and Sergio Rubin
G.P. Putnam's Sons
collects a series of interviews by two Argentinian journalists with José Bergoglio dating from 2010 when he was archbishop of Buenos Aires. In the brief period since he was elected pope, his unassuming warmth and sympathy for the poor have aroused interest.
One of the interviews concerns his private life, while the rest are devoted to his priestly behaviour and his policies.
Bergoglio, born in 1936, is the eldest of five children of an accountant who emigrated from Piedmont, north Italy, and an Italian-Argentinian mother. As a teenager he had a girlfriend, played basketball, was a keen soccer fan, and enjoyed the tango and another Argentinian dance, the milonga. After working for four years as a nutrition analyst, at the age of 21 he decided to become a priest of the Jesuit order. After developing pneumonia, part of a lung was removed.
He saw Europe for the first time in 1970 when he arrived in Spain. He studied for some months in Germany and has visited his relatives in Piedmont. He speaks French as well as Spanish and Italian, but says he "doesn't have the ear for English" even though he studied the language in Dublin. His preferred film is , his preferred poet is Friedrich Holderlin, his preferred painting Marc Chagall's , his composer Beethoven. He knew and appreciated Jorge Luis Borges, the Argentinian writer.
So much for the man. The priest seems to have undergone an evolution. As overseer of Jesuit trainee priests he was even more severe than his predecessor, but when he became archbishop of Buenos Aires he became known, instead, for his outreach to the city's slum dwellers. He often visited them and doubled the number of priests ministering to them.
He left the archbishop's stately residence to live in a modest apartment and travelled by public transport. He emphasised mercy, compassion and inclusiveness. He was also a shrewd administrator.
How did he perform during the military dictatorship of the 1970s? He has been accused of turning over two of his Jesuits to the regime but, in the interviews, flatly denies the charge, saying he warned them they were in danger and went in to bat for them when they were arrested. He is backed by the testimony of a human rights lawyer, Alicia Oliveira, included in the volume.
Of course being a pope is a different ball game, but the interviews provide valuable clues to his likely performance. Pope Francis strongly opposes ecclesial careerism. For him, true authority means providing "space for growth". He says he "doesn't have all the answers, I don't even have all the questions". He wants a church which is poor and with the poor.
What will be his approach to issues such as social justice worldwide? Does he intend to apply bandages or inspire action to combat social injustice? What is his attitude to the theology of liberation (from oppression) which, in its extreme form, meant priests taking up arms for the oppressed? The Vatican has condemned the influence of Marxist social analysis on certain theologians.
From the interviews it emerges that there is an Argentinian form of liberation theology which opposes unjust structures but values traditional devotional practices. Bergoglio seems to subscribe to it. The consequences should soon be apparent, perhaps in July when he will visit Rio de Janeiro. The line evident in the interviews is probably confirmed by the news report that he has unblocked the procedure for making a saint of Oscar Romero, the San Salvador archbishop who denounced government violence in El Salvador and was shot dead while celebrating mass in 1980.