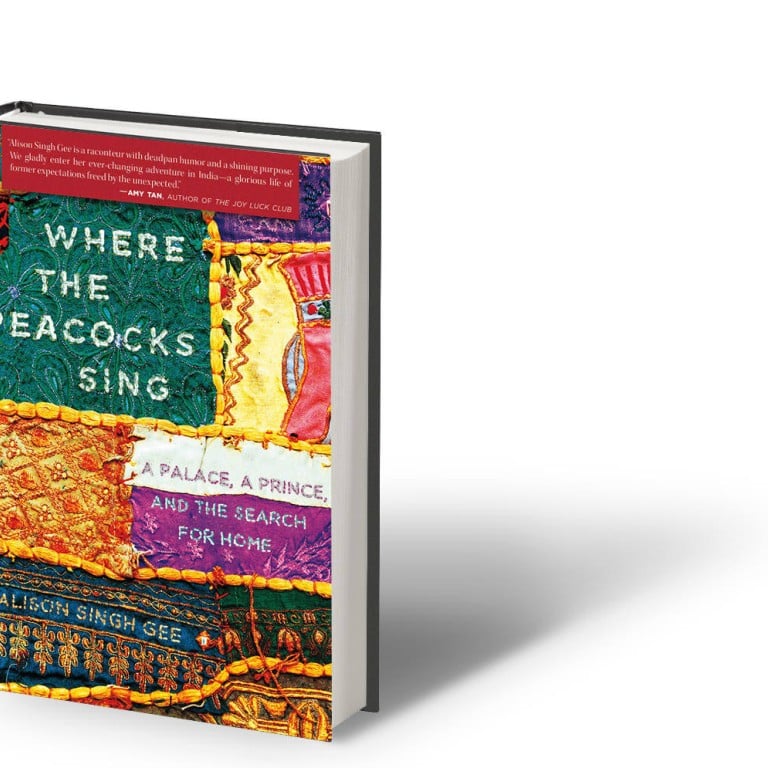 Honesty and humour enrich journalist's unlikely life journey
During the 1990s, American journalist Alison Singh Gee spent several years working for the South China Morning Post and Asiaweek. Outside work, she lived an "It" girl existence in Hong Kong.
During the 1990s, American journalist Alison Singh Gee spent several years working for the and . Outside work, she lived an "It" girl existence in Hong Kong. It was during this time that Gee (who still writes for this publication occasionally) met the love of her life, a fellow journalist named Ajay. The story of their courtship is worthy of a soap opera - spoiler alert: he's Indian landed gentry and his family owns a palace called Mokimpur. These events inspired Gee to write a memoir, , which was published earlier this year. She talks to .  
Ajay, [my daughter] Anais and I live in northeast Los Angeles in a little urban "village" that used to boast its own neighbourhood killer. Really, the man - bald with bulbous eyes - was psychotic. Now our neighbourhood just has hipsters, designer dogs and expensive cafes. The former raucous billiards hall around the block has also been transformed into an Indian Sweets & Spices. We couldn't believe it when IS&S came to our hood - we felt we'd won the lottery.
 
Yes. It was something I always knew about myself. My mother wanted me to be either the new Connie Chung [a US TV anchor], a contestant on or a stewardess. Really. My father was a stifling patriarchal sort who never really gave us much of an audience. So I decided that if I couldn't talk freely, I could write my feelings and ideas out instead. I wrote my first "book" as a child, an illustrated book about dogs. I always kept journals full of tortured thoughts and so when I graduated from university and graduate school in London it seemed logical for me to pursue journalism.
 
I started exploring the idea of writing about Ajay's family palace in 2000, when I first moved back to Los Angeles, after about eight years in Hong Kong. Every time I told a friend that Ajay had grown up in a turn-of-the-century palace their eyes would widen and they would say: "Really? You have to write about this." So I joined a UCLA Extension writing class and began writing this book one scene at a time.
 
Whenever I would talk about my life in Hong Kong and India, and my radical movement from "It" girl journalist and high society party-goer to broke girl living in Sai Ying Pun to fiancée of landed-gentry Indian, my friends couldn't believe the drama. I knew how the tumult had forced me to confront my long-held beliefs about money, value and self-worth. When I examined my shifting perspective I knew I had gone through a transformation that others could learn from - or at least be amused by.
 
I learned that writing is mostly thinking and that in writing I could come to terms with the hurtful things that happened when I was young - not that my childhood hurts were outrageous compared to many other people's pain. The writing helped me heal, forgive and move on - no question.
 
I felt readers would enjoy and possibly learn from my experience, so I tried to channel an emotional honesty. I think those with whom I have a strong relationship understand why I wrote my story and it is the emotional truth as I know it.
 
Ajay still manages to get to India about once every 18 months. Anais and I last visited in 2008. We plan to go back this winter for a friend's wedding in Mumbai and maybe the Jaipur Literary Festival.
 
Funnily enough, there has been a lot of film buzz and my agent will be in Los Angeles to talk to a few people this month. Some have suggested Lucy Liu, but she's now the wrong age for the part. Others have suggested Maggie Q, who is unbelievably beautiful, so of course that is incredibly flattering. In my dreams, Mira Nair will direct the movie - that is my biggest hope for this story.
 
Having heard from so many readers who love the characters (yes, my in-laws), I decided to work on a sequel. It's called . And in the way that in I examined my life through the prism of houses, home and value, this book examines my relationship with food, cooking, nurturing and love. I am learning to cook from famous chefs around the world - including my mother and her very bad sweet and sour pork - and in the end I plan to make seven nights of feasts for Mrs Singh. That's where the revenge part comes in.
This article appeared in the South China Morning Post print edition as: Honesty and humour enrich journalist's unlikely life journey