LIFE
Get more with myNEWS
A personalised news feed of stories that matter to you
Learn more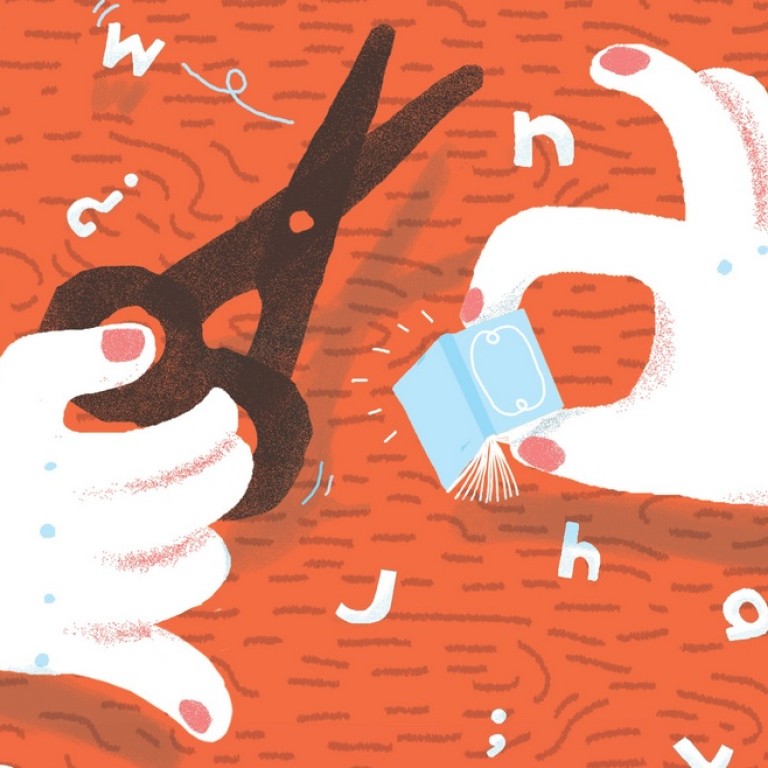 Masterpieces of brevity in a short story collection
Lydia Davis' pared-down masterpieces of brevity are sweet, poignant and occasionally even hilarious, writesJames Kidd
Can't and Won't
by Lydia Davis 
Farrar, Straus and Giroux
4 stars
There is a story early in , Lydia Davis' first major publication since winning 2013's Man Booker International Prize, called . If any explanation is needed about what Davis does, and why it is frequently so startling, then this may just do it.
Characteristically, the work is short enough (four and a half lines in total) to quote in full: "This dull difficult novel I have brought with me on my trip - I keep trying to read it. I have gone back to it so many times, each time dreading it and each time finding it no better than the last time, that by now it has become something of an old friend. My old friend the bad novel."
This is a "fizzle", to use Samuel Beckett's lovely word, in praise of "fizzles". The breezy brevity of Davis' prose, all lightness, clarity and speed, contrasts with the "dull, difficult" titular (or so the narrator lets us imagine).
Where the subject is a seemingly unreadable work of fiction, the content is almost impossible not to finish. Even the laziest, most harried reader can cope with this 59-word masterpiece. And yet, thanks to that pleasingly unexpected twist near the tail ("it has become something of an old friend"), what seems like an assault on the tedium of challenging, experimental long-form fiction becomes an ode to the strange joys of longevity: how unhappiness of a sort can, though sheer bloody-minded endurance, come oddly close to fondness and, possibly, love.
Davis is something of a genius at twisting such ideas around her little finger, like a precocious child twirling her hair into odd shapes. There is wit, humour and a strange beauty in her compressed concentration of the short story. Take , for instance, whose beginning, middle and end is far easier to quote than explain: "105 years old:/She wouldn't be alive today/Even if she hadn't died." This, like many of Davis' curtest works, has a lot in common with poetry: this poised, metaphysical jest about time, death and language owes a debt to its line endings, and plays longitude (those 105 years) off its concision (those three short lines).
Even at her most poetic, however, Davis is a storyteller, albeit one whose plots unfold with the quiet, philosophical precision of a Borges story. In the strangely thrilling anti-drama of , two people named "Davis" wonder, respectively, whether to buy and sell a "brightly patterned wool rug". The narrative exalts pedantry to existential levels as the protagonists fret over ideas of ownership, intention, uncertainty, economics, aesthetics and even adoration in four and a half pages. This story feels positively epic compared to many in , the first book to be published after Davis became famous, or very nearly, thanks to her Man Booker International win (awarded every two years for "an achievement in fiction on the world stage") and 2009's already defunct .
A classic Davis squib is stripped of specific historical or geographical context, making one wonder how personal all this writing is. Her simple but finely modulated sentences measure mental or emotional attitudes to situations odd or specifically mundane.
has great fun turning art and life upside down through the dubious twin forms of the complaints letter and the images on food packaging. The complainant's beef is that the real peas look more like peas than the "illustrated" ones: "The depicted peas are, moreover, about three times the size of the actual peas inside the package, which, together with their dull colour, makes them less appealing - they appear to be past their maturity and mealy in texture."
The puns - "appealing" and "mealy" - do a great deal of work in this joke on our expectations of reality, advertising, desire and taste (literary and culinary): "Most food manufacturers depict food on their packaging that is more attractive than the food inside … you are falsely representing your peas as less attractive than they actually are."
These jeux d'esprit about identity - who we are, who we imagine ourselves to be and how others perceive these slippery selves - are grist to Davis' mill.
In , two men meet on an internet dating site and fall in love without actually meeting. The "sad story", related by another person to the narrator, explores how language creates love and sorrow, how intimacy overcomes distance, and how distance gets in the way. It ends with one of the couple-in-waiting dying. Past, present and future - hope, desire and imagination - meet in a strange first meeting: "So it was here, face to face with a dead man, that he first laid eyes on the one who, he had been convinced, was to have been his companion for life." Does love exist separate of actual contact? Or can it be created in thought and words rather than deeds?
Some of the stories are clearly personal if not autobiographical. is an update of her earlier story , which played fast and loose with gender and identity: "People did not know what she knew, that she was not really a woman but a man, often a fat man, but more often, probably, an old man."
The new story slides across the preconceptions of its title (this is a story about childhood) skidding to a halt at the self-deceptions inherent in narrating an ageing self. "Who is this old man walking along looking a little grim with a wool cap on his head? But when I call out to him and he turns around, he doesn't know me at first, either - this old woman smiling foolishly at him in her winter coat."
Elsewhere, there are signs that Davis' brush with literary celebrity has left a mark. For instance, the four (and a 12th) line title-tale: "I was recently denied a writing prize because, they said, I was too . What they meant by was that I used too many contractions: for instance, I would not write out in full the words and , but instead contracted them to can't and won't."
Possibly the nearest thing we have to a defence of short fiction, the story makes a mockery of "laziness" and literary propriety by transcending the sum of its parts of speech. See that spiky comic timing ("they said"), typography (those italics) and allusive nod to Beckett: "I cannot go on, I will go on," perhaps? And there's always the nice joke that this story does contain "cannot" and "will not" (not to mention "would not"). Time for that Nobel, then.
One danger of the brevity and superabundance of Davis' imagination is that her brisker exercises can skim unmemorably off the eyeball: , for instance. Or the two-line anti-gag, : "All these years I thought I had a Ph.D. But I do not have a Ph.D."
When her genius for syntax is married to genuine emotion, the results are astonishing. is both touching elegy for a deceased pet and surrealist joke that captures the futile yearning that accompanies grief. A found hair of a recently dead canine sets in play a gloriously poignant "wild hope": "if only we collect enough of them, we will be able to put the dog back together."
In , Davis' emotions wheel ominously around death. In a longer piece, , our narrator confronts the loss of a beloved but remote sister. Each clause of each sentence attempts to weigh the fraught emotional significance of this missing person: "After she died, I kept going over and over it, trying to see what she felt about me, trying to measure it, find the affection or the love, measure that, make sure of it." The harder the narrator tries to fix what is ineffable, the more it wobbles before her.
The most memorable of all is , which almost shocks with its dispassionate snapshot of a bereaved mother and a profound melancholy about beggaring belief. Incorporated elegantly into this extraordinary five-line work are questions about art's capacity to fix such sadness. The final whispered command, "Don't move", resounds endlessly. As so often in Lydia Davis, the less said, the better.
This article appeared in the South China Morning Post print edition as: Less weremember