LIFE
Get more with myNEWS
A personalised news feed of stories that matter to you
Learn more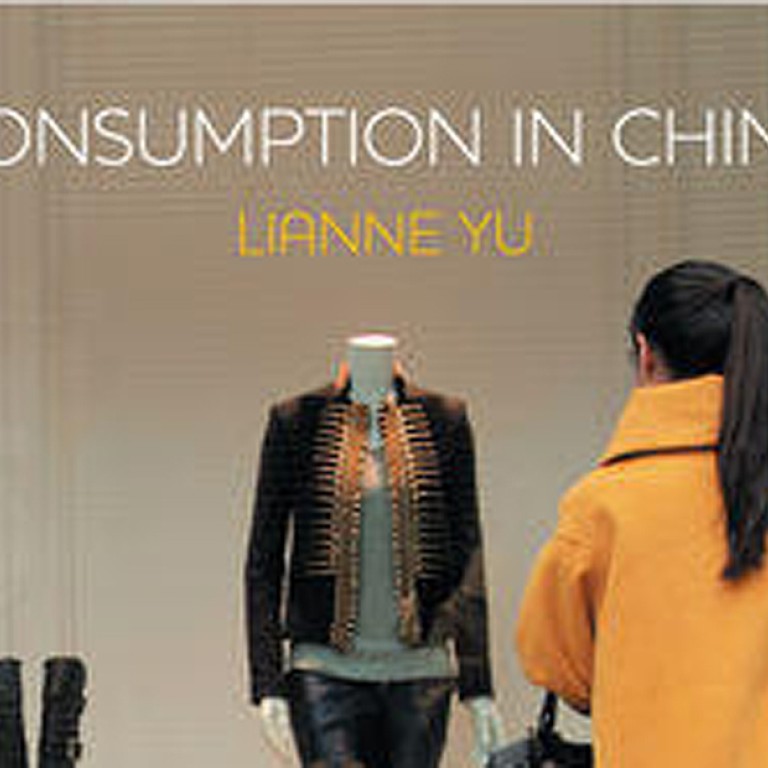 Book review: Consumption in China, by LiAnne Yu
Talk of China's growing middle class and rising domestic consumption is enough to send economists and CEOs into fits of excitement 

by LiAnne Yu
Polity Press
3 stars

Talk of China's growing middle class and rising domestic consumption is enough to send economists and CEOs into fits of excitement.
LiAnne Yu, an anthropologist who has also worked as a consumer consultant for multinationals looking to break into China, has put together a thorough examination of the issues surrounding the mainland's growing consumer base.
She draws on extensive research and also on her own experiences, opening with an anecdote about being barked at by an unfriendly shopkeeper while studying in Beijing in 1990: her request to see a hot-water thermos kept behind the counter annoyed the merchant.
It is an illustration of the central thrust of this book - that the growth of a consumer culture is the most remarkable repercussion of China's opening up, a trend that will continue to accelerate over the coming years.
As if to hammer this point home, Yu writes that just a decade after her encounter with the inhospitable shopkeeper, a Starbucks opened on the grounds of the Forbidden City. Despite closing in 2007 due to uproar that the culturally significant site was being sullied by commercialisation, it's a perfect illustration of some of the contradictions at the heart of the consumer rise on the mainland.
Yu has interviewed a cross-section of society, with a particular focus on their own consumer experiences, and has managed to create some fantastic portraits. One woman recalls her first-ever purchase: an ice lolly which cost just four cents but that made her "prouder than words could describe".
But Yu digs deeper, trying to find the reasons behind the desire to own, concluding that status and perception are every bit as important as the product itself. "I now own a BMW X3 red sports car," says one female executive. "The car … represents my attitude and reflects my quality of life."
At times, Yu seems a little in thrall to the power of business and the magic of the brand. For instance, criticism of China's consumer boom is tucked away in a single chapter ambiguously titled "Awareness", and only a passing mention is made of rising inequality - a direct consequence of the same unfettered capitalism which made China's consumption such a pertinent issue.
Another criticism might be that Yu's insights are hardly revelatory. Big business has been studying consumer trends in China for more than a decade now, and it doesn't appear Yu has discovered anything particularly groundbreaking during her research.
But that is not to take away from what is still a detailed examination of China's consumer culture. This is an extremely readable insight into the forces that drive consumer trends in what will one day become the world's largest consumer market. It's a book for any CEO hoping for a slice of the action.