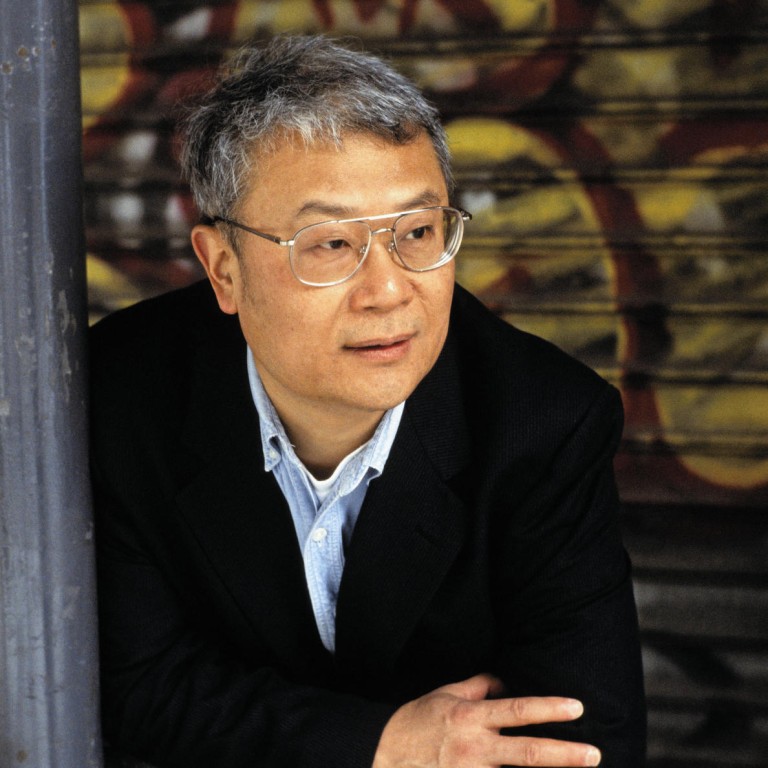 Author Ha Jin's exile in the US helped him understand the spy protagonist of his latest novel
For US-based author Ha Jin, his exile and the saga of a real-life Chinese spy have given him a deeper understanding of what life is like in the shadows
In 1985 the top-ranking Chinese spy Larry Chin Wu-tai was captured by the FBI. Chin was a gambler, a slumlord and a womaniser. He was also the CIA's most valued linguist and had worked for the intelligence unit for 30 years. On the day of sentencing, prison guards found Chin in his cell, dead, a plastic trash bag tied around his head which had been sealed with his shoelaces. He had apparently committed suicide.
"How can you forget that?" asks author Ha Jin who, nearly three decades after the event, has delved into the murky world of Chinese-American espionage for his new novel, .
However, those expecting a James Bond-style yarn from the National Book Award winner will be disappointed. There are no cloaks or daggers, no clichéd seductive women and no martinis. Instead, this is a psychological portrait of a man caught between two countries and two masters. Inspired by Chin, but not enslaved to his story, it is a work of fiction that also touches on Jin's experiences as a Chinese immigrant to the US.
"The major theme in Chinese society, even in literature, is the contradiction and conflict between the country and the individual," Jin says. "For me this is a painful thing and in a way I can share [Chin's] pain. I haven't returned to China since I came out [here] so I could feel his suffering. I think I could understand him."
Born Jin Xuefei in 1956 in Liaoning province to parents who both served in the military, Jin grew up under the shadow of Mao Zedong and witnessed the cruelty of the Cultural Revolution. He was 10 years old when the madness started and remembers: "I saw how they beat their elders. Suddenly society became lawless and people's anger was released. There was no religion and people were not afraid of any power other than human beings."
By the age of 14 Jin had signed up to serve in the People's Liberation Army. He was sent to the border between China and the Soviet Union, a place on the edge of two vast communist powers where death was commonplace, food was scarce and soldiers had to fend off frostbite in the sub-zero winters.
Eventually, Jin left the army to study English at university in the northern city of Harbin, which lent him his pseudonym "Ha". There, he discovered a passion for American literature and, in 1985, won a scholarship to Brandeis University in Massachusetts.
The student touched down with just one suitcase: he expected to return to China soon enough. That changed when the 1989 Tiananmen Square protests broke out. Watching the drama unfurl on the other side of the world Jin made a decision: he could not live in, nor support, an authoritarian state that had opened fire on its own youth. He publicly criticised the government becoming, in his words, officially "a persona non grata".
Today most of Jin's novels are banned on the mainland, although (1999), based on his experiences in the PLA, for which he won the prestigious National Book Award and the PEN/Faulkner, has been published there. Permanent exile (he has never returned to the mainland and never again saw his parents) has lent his works both biting clarity and a simmering unease. All deal with China and taboo topics, from Tibet to Tiananmen Square. As such he follows events closely.
He says of the umbrella movement in Hong Kong: "I do think the government should respect people's will. There was a breached promise - that was clear. So [the protesters have] acted to protect their own rights."
In contrast to China, America, Jin says, "is a good place for me and my family". The author, who lives a quiet life with his Chinese wife and son, a university student, is now a US citizen. Yet Jin admits he "lives in two languages and operates between two countries and cultures. I think I share the same space [as the spy Chin] in that sense."
Jin writes his novels in English only (a choice viewed by some in China as a betrayal). And the author is not afraid to confront politics head-on: in 2008 he joined 350 Chinese intellectuals and activists to sign the pro-democracy manifesto Charter 08. "I thought it was a very mild petition for democracy but the government was angry apparently."
Angry indeed. Nobel Peace Prize winner Liu Xiaobo continues to fester in jail today for his role in the manifesto. It is perhaps also a last nail in the coffin for Jin, who has never been granted a visa back to China. Last year when his mother was hospitalised, Jin applied to the government three times to visit her. Despite his pleas, she died without seeing her son. "I had to accept these facts as part of life," he says.
It is no surprise, then, that revolves around separation. In the novel, a spy named Gary Shang must sever his old life in China, including his wife and children, for a fake one in the US.
His existence is humdrum and lived in a whisper: he never fully commits to either his new American wife or mistress, nor completely mourns those left behind. His career choice is not a glamorous one but a necessity of mundane survival. When he's asked by a superior why he has become a spy, he replies: "I need to eat and have to take whatever is available."
"I really want to describe him as a man who by different forces and circumstances was pushed into this profession," Jin says. "If you look into Chinese fiction and TV shows, espionage is a huge genre. A lot of people were sent abroad [and] had to be separated form their family for many years. Most of the Chinese shows would stop there. But I wanted to describe a spy who went abroad, how he would experience and live his life outside China, how he would deal with the meanings and the ambiguities inside China."
Interwoven with Shang's story is that of his daughter, Lilian, an American professor and historian, who discovers the truth about her father in his journals. To uncover her own roots, and her father's true self, she travels to China.
For Jin, writing authentically about a country that was once home, but which he has not visited since the mid-1980s, has proved a challenge. There are lots of "small details and sensations" that he had to source from the news rather than from direct experience.
Yet that has also contributed to a sense of the "ambiguities [and] vagueness" at the heart of the book. Jin says: "I'm an outsider. I always operate and live on the margin. But I feel comfortable about that. It can make you step aside and view things more objectively and also give you some room for your creations. But there are a lot of disadvantages - [it] can also confine you."
Jin's choice to write in English is, in some ways, a bid for creative freedom. It is a language that he believes is less weighed down by politics and jargon than Chinese. Still, he is watching with pleasure Chinese literature being thrust in translation onto the world stage.
For years the Nobel Prize in literature has seemed "the peak of a high mountain, not approachable" to the Chinese, says Jin. That it was awarded to Mo Yan - a friend of Jin's - in 2012 has acted as a form of "demystification". Jin wryly notes that, for all his success, or perhaps because of it, the government has "kept [Mo] too busy. I think the government should leave him alone and let him focus on his writing."
And what about Jin? Today he divides his time between his poetry, his critically acclaimed novels, and teaching creative writing at Boston University. How does he find the writing process?
"In the beginning it was very, very hard," the author admits. "Hard in the sense there was a lot of uncertainty. I didn't know if I could survive. For fiction, draft after draft, revision after another, it really takes a lot of endurance. Uncertainty.
"And also sometimes you have to face failure. There is a lot that is somehow associated with suffering."
This article appeared in the South China Morning Post print edition as: Split mentality