LIFE
Get more with myNEWS
A personalised news feed of stories that matter to you
Learn more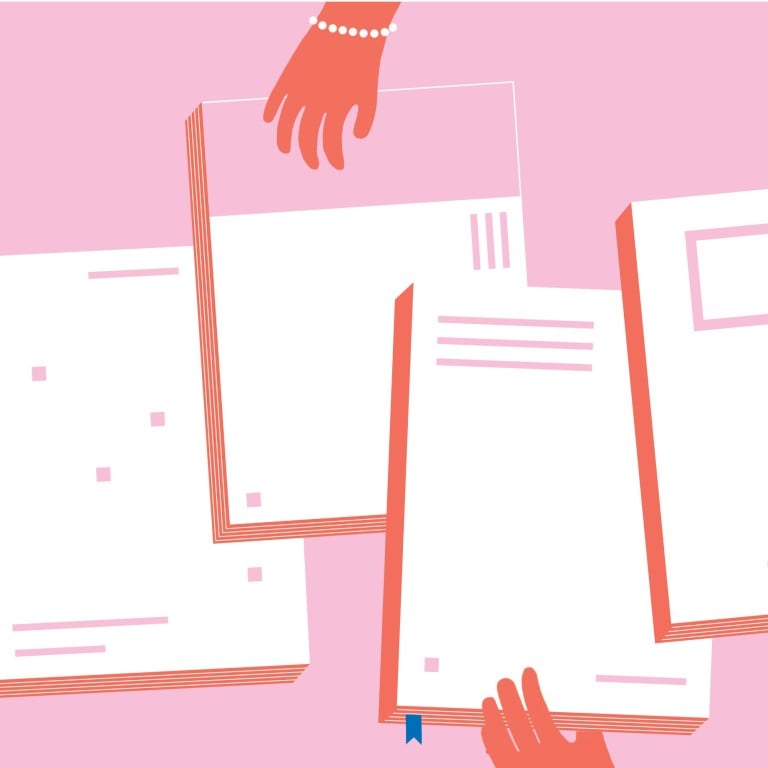 SCMP's list of the best books of 2014
2014 was a vintage year for publishing, with some strong debuts and fine follow-ups. James Kidd offers his list of the best holiday reads
by Evan Osnos
Subtitled , this book by 's Evan Osnos asks fundamental questions. Can the Communist Party square control and freedom of the individual? Mixing reportage and commentary, Osnos seeks answers, no matter how complex. Required reading.
by Richard Flanagan
Flanagan's Man Booker winner is a historical novel with personal roots. Inspired by his father's own experiences, it is set on the infamous and brutal Burma railroad where an Australian doctor is tortured by memories of his vanished life, and the lives that vanish each day before his very eyes. Unflinching and deeply moving.
by Patrick Modiano
2014's Nobel Literary Prize laureate may have inspired questions ranging from "Who?" to "What?" but the French novelist was a deserved recipient if 1997's is anything to go by. This elliptical novel tries to piece together the disappearance, in 1942, of 15-year-old Dora Bruder. The narrator's efforts are heroic and futile, as Dora represents the millions who vanished without trace.
by Eimear McBride
Eimear McBride's extraordinary, challenging debut gathered four major prizes in Britain. The unsettling rhythms of its staccato sentences have earned passionate praise and some dislike, but this frank, de-contextualised fictional autobiography of a young Irish woman is already a book of the year.
by Phil Klay
Phil Klay won the National Book Award for best fiction for these unblinking stories about soldiers in Afghanistan and Iraq. One of a new generation of American soldier-writers, Klay is hard-bitten but humane, whether he recalls a soldier shooting dogs that have eaten human flesh or a Marine who collected body parts.
by Karen Joy Fowler
In a great year for ambitious, readable and moving novels, no book combined these qualities better than Karen Joy Fowler's surprise critical and commercial hit, which won the Pen/Faulkner and was shortlisted for the Man Booker. Fowler turned a controversial real-life experiment into an intelligent, surprising and, in its final pages, heart-breaking meditation on what it is to be human.
by Michel Faber
After two successful screen adaptations of his work ( and ) Michel Faber released what he claims is his last novel. is a work of speculative science fiction, philosophy and an utterly credible, grown-up love story. That Faber's wife was dying as he finished the book adds profound pathos to the final line.
by Haruki Murakami
Murakami may have released one of the year's fastest-selling titles, but this one isn't quite vintage Haruki. Still, this strange tale about peer pressure, obsession and redemption is enigmatic enough.
by Xiaolu Guo
Xiaolu Guo's reputation for experimental storytelling was enhanced by . Set on three continents, it is a politicised love story with its roots in the 1989 Tiananmen Square crackdown. Its climactic - "We are China. The people. Not the state" - resonates just as forcefully today.
by Richard Powers
Avant-garde music, bio-terrorism, family dysfunction and the rise of Twitter: these are the threads Richard Powers weaves into a tapestry portraying the last half century of American history. Cerebral and emotional, the novel builds to a tender and unforgettable conclusion.
by Marilynne Robinson
The third part of Marilynne Robinson's "Gilead" trilogy added a raw female voice to the middle-aged male narrators of the first two books. Lila recounts her violent upbringing, her itinerant life in Depression-era America and her gradual salvation in Gilead itself. The writing is simply beautiful.
by Hwang Sun-mi
First published in 2000, a South Korean children's novel narrated by a homeless hen called Sprout is an unlikely international hit, but this fable of factory farming has charm and gravitas. Sprout's escape, maternal instincts and courage in the face of faceless oppression brings tears to the eyes.
by Peter Buwalda
Dutch novelist Peter Buwalda's debut is mad, bad and dangerous to know. Dysfunctional family? Check. Chaos theory as plot? Check. Internet porn habit picked up in China? Check? Fabulous plot twist? Check. Utterly, crazily brilliant.
by Eli Horowitz, Matthew Derby and Kevin Moffett
Is it an App, interactive e-book or a novel? The answer is all three, not to mention a brilliant, haunting work of speculative fiction.
by John Connolly
This was not a great year for crime fiction. One exception was the exceptional John Connolly. The 14th instalment of his Charlie Parker series has the troubled anti-hero searching for his daughter in Prosperous. That name alone spells trouble, as does an ancient church and band of violent, snarling enemies. Sleep tight.
by Adam Brookes
The BBC journalist turned thriller writer produced a creditable spy story set in China. At its heart is the slippery relationship between a British journalist, Philip Mangan, and a Chinese informant, Peanut. Mixing traditional forms with intriguing techno-touches, was a strong debut.
by Stephen King
After some recent disappointing books, Stephen King revived with this mutated update of Frankenstein and H.P. Lovecraft. Sure, he writes about sex like a randy 13-year-old, but he creates characters and families that linger in the mind.
by John Green
Arguably the novel of the year thanks in part to a movie adaptation. Forget whatever queasiness the premise - teenagers with cancer - throws up, this is a beautifully written and touching celebration of what it means to be alive.
by Can Xue
The strange, precise narratives that comprise have earned Can Xue comparison with Kafka and Borges. Shuttling between East and West, she follows several characters whose desires connect them whether they like it, know it, or not. One memorable phrase, a "kingdom of … stories", says it all.
by Jacob and Wilhelm Grimm
A first publication of the Grimms' first edition. As nature, admittedly sharp in tooth, claw and thorn, intended.
by Lydia Davis
The famously concise American author returns with a collection brimming with more ideas in three lines than most contemporary novels manage in 300 pages. Here is in its entirety: "105 years old:/ she wouldn't be alive today/ even if she hadn't died."
by Samuel Beckett
This short story, rejected by his editor and unpublished for 80 years, is finally released. Long overdue, but you might be left waiting for a merry Christmas.
edited by Pete Ayrton
Of the many memorials to the first world war, none was as refreshing as this collection of prose writing. Alongside the usual suspects - Siegfried Sassoon, D.H. Lawrence, Erich Maria Remarque - we have women (Helen Zenna Smith, Willa Cather), Africans (Raymond Escholier), and "eastern" Europeans such as Miloslav Krleza and Jaroslav Hasek. "I wanted to convey that the war truly was a world war," Ayrton writes in his introduction.
by John Lahr
This exhaustive and impressive biography of Tennessee Williams contains mother trouble, sado-masochism, madness and tragedy. Just like a Williams play in other words.
by Thomas Piketty
The text about economic inequality that everyone has been talking about, if not actually reading. made a superstar of its 43-year-old French author. Joseph Stiglitz called Piketty out. Still, the book sold and sold. Twelve days of Christmas may not be long enough to read all of its 700 pages, but it's worth a whirl.
by Patrick Cockburn
Reading about the rise of Islamic State may not be everyone's festive glass of mulled wine, but Patrick Cockburn's short, sharp account is required reading. Low on sensationalism, high on first-hand knowledge and broader contexts.
by Elizabeth Kolbert
It's the end of the world as we know it - for the sixth time, so Elizabeth Kolbert argues. Another sobering take on the man-made apocalypse. Just in time for the holidays.
by Truman Capote
Finally, something uplifting for the season: Truman Capote's closely observed story about the friendship between a seven-year-old boy and an elderly relative. Alive to the sadness of holidays as well as their consolations, it'll have you reaching for the phone to call a loved one.
This article appeared in the South China Morning Post print edition as: Pick of the page-turners