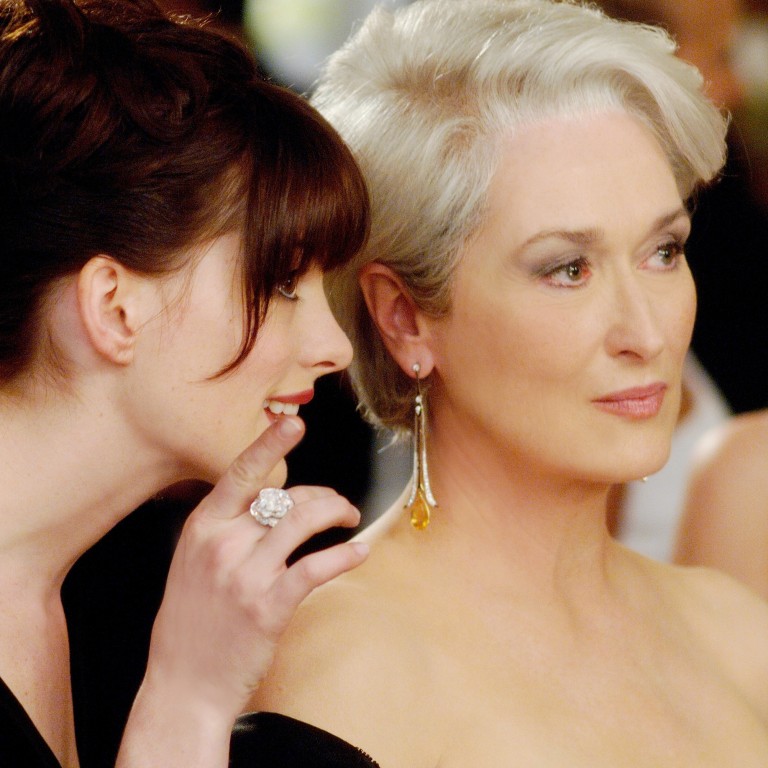 Reviews: e-books and audiobooks - on fear, fashion, and climate change
Contemporary insight on the catwalks from Cosmopolitan.com editor, a laboured attack on scientists who deny global warming, and a memoir of fighting disease greet your eyes and ears
by Amy Odell
Tantor Audio (audiobook)
Look up Amy Odell and you'll see she is a dead ringer for Anne Hathaway's character in , which is interesting because Odell's book is all about "the view from inside the fashion industry". Notwithstanding Meryl Streep's stellar performance as editor-in-chief Anna Wintour, is an altogether more insightful look at the fashion industry because it brings the story up to date, with bloggers, trendsetters, celebrities and others who power the industry.
Cosmopolitan.com
editor Odell became one of the earliest fashion bloggers when, in 2008, New Yorkmagazine hired her to start its fashion blog, The Cut. Her many years in the business since then have led her to conclude that the fashion industry "is a study in how deeply we long to stand out in order to fit in". "Normal" outfits are everywhere so only the "weird" stuff attracts interest. Narrated by C.S.E. Cooney, who, uncannily, sounds like Hathaway's Andy Sachs, the book should also excite an audience who thrill in celebrity culture.
by Mark Steyn
Stockade Books (e-book)
Mark Steyn makes his point from the start, and then again and again. His argument: Dr Michael Mann's hockey stick graph, which featured in Al Gore's and was included in an Intergovernmental Panel on Climate Change report, is problematic in the way it shows surface temperature since industrialisation to have increased sharply, in contrast to the period from 1080 to 1850, represented by the gentle shaft of the stick. In other words, the hockey stick claims the current phase of global warming is unprecedented. Steyn cherry-picks quotes from scientists and others to support his contention the model is flawed. Each person is introduced with a (boring) bio and Steyn explains where the comments were taken from. The problem with a book consisting primarily of quotes, however, is that there's overlap and a lack of context. Readers who started the book with an opinion about climate change will not change their minds simply by being hit over the head with a collection of opposing views.
On Fear  
by Ellis Avery  
Amazon Digital Services (e-book)  
Ellis Avery's book details her battle against illness, fear of death, going against established medical advice and, thankfully, coming through in the end.  Readers coping with  serious affliction might find On Fear the therapy they need, if only to see how others live with disease. Part of a series of essays centred on grief, illness and food, Avery's Kindle Single is partly a medical narrative, partly a personal journal in the face of mortality. Avery decides to eschew radiation and chemotherapy – despite diagnosis of leiomyosarcoma  and being told she had only a 26 per cent chance of living beyond 2017. Her introspection is understandable, and it is sometimes the everyday that gives pleasure: the adoption of a little black cat named Fumiko by a housebound Avery brings light to dark. She cites the wisdom of others, including writer Augusten Burroughs, who warned that most of suffering is anticipatory. "Beating cancer", Avery writes, only means you die of something else one day. Despite that, this is not a morbid tale.