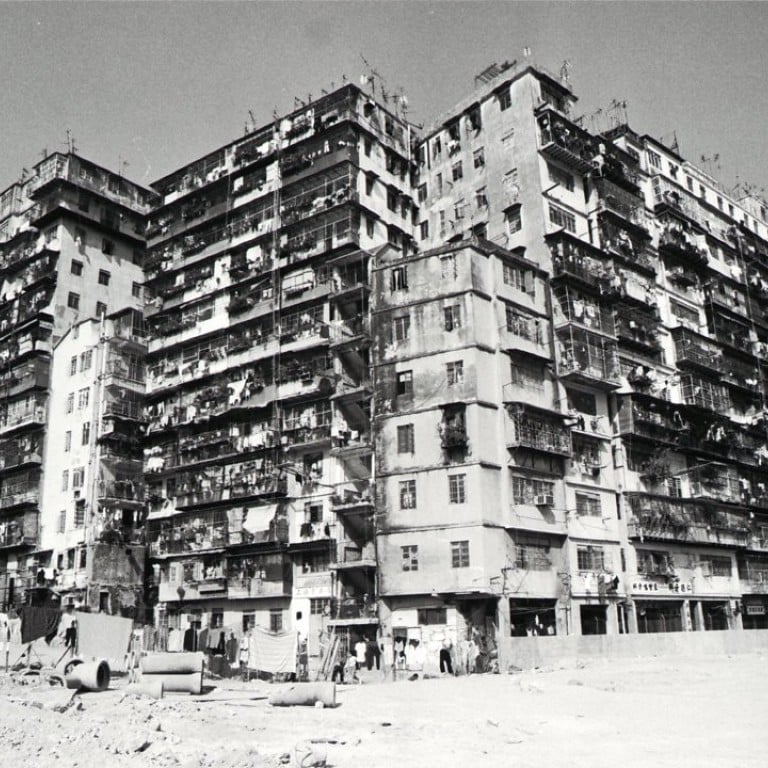 Book review: Tales of Two Cities plays it a bit too safe to be a truly engaging anthology
This collection of short stories from writers in Hong Kong and Singapore features some very good writing but overall comes over as prim and middling
Tales of Two Cities
Hong Kong Writers Circle and the Singapore Writers' Group
Ethos Books
The Hong Kong Writers Circle used to produce fine annual collections of local short stories. Now it has cut its home-grown content and teamed up with the Singapore Writers' Group to produce Tales of Two Cities. This 320-page, Singapore-printed collaboration is carefully written, generously edited, and arguably a far better read than its recent predecessors. However, regular readers of the Circle's anthologies might be disappointed that of the 23 pieces in Tales of Two Cities only 11 are local stories, compared to the 24 in the 2014 compilation, Another Hong Kong.
Tales of Two Cities
could delight occasional visitors to Hong Kong and Singapore, however. The anthology's best story is by S Mickey Lin, a founding co-editor of Singapore's
SWAG Literary Journal
. He writes simply, beautifully, and in
The Apex
expertly racks the tension as a high-rise crane driver reflects on life, his superiors and what to do as the wind buffets his potentially lethal load over a crowd. Lin also refreshingly spares the adjectives, cuts ponderous descriptions of every movement, and gets on with the story.
Wan Phing Lim shows Asia-based writers how to export folklore in The Red Kemboja Tree. The Penang-born author goes easy on the oriental colour, draws the reader into an internationally recognisable workplace situation, and then subtly flavours her flowing, conversational narrative with a brief reference to a Malay legend, and immediately creates an enjoyable Singaporean fable on the rewards of helping colleagues.
Hong Kong-born Jane Wallace reveals she could write a fine local novel. In her anthology-opening
Window on the World
, the freelance journalist captures the anonymity of urban Hong Kong, and builds strong characters with little details. Then she churns a simple plot of lost love into a memorable study of guilt, obligation and regret. Carsten John returns to the Circle's line-up with the compelling and sensitive
Concrete People
, which begins in the long-demolished Kowloon Walled City, and describes how lovers Benny and Emily face Hong Kong's class divide. The teacher then thoughtfully gives the romance a Hong Kong twist by highlighting how circumstances can change quickly here over time.
Kim Grant also shows upward mobility in her enjoyable Free the Yau Ley One. In one of the anthology's highlights, Grant shows a keen eye for the quiet competitiveness between two families on a High Island reunion, and her portrait of the Barkers' brashness oozes Clearwater Bay expatriate bonkbuster potential. Elizabeth Solomon writes short sentences and then embarks on almost poetic prose. Such embellishments might slow most plots, but they convey the gradual transformation of unhappy George in the gently expressive The Beekeeper of Hong Kong, and mark Solomon as a keen, articulate observer of the city's harshness on life and relationships. Joy Al-Sofi proves she can hold a reader through two plot levels and a change of trains to University station in her imaginative but gripping Windfall in Wan Chai. Lawrence Gray's Three Fingered Wu & Daisy Chu is arguably the anthology's most enjoyable story, in which he describes a tycoon, his lesbian daughter, mistress, and a host of Hong Kong cartoon characters in a colourful, lyrical string of more than 80 vignettes.
Tales of Two Cities' editors describe their stories as "terrific fiction" when the book is actually a prim, middling-to-good spare-room read. The editors might have added more bite to the book if some Hong Kong writers had been asked to set a Hongkonger in Singapore – and vice versa – to allow readers to explore, and maybe mock, the cities' differences. Several Hong Kong authors mention Occupy but none of the Circle's writers wrote from the streets, missing fresh story opportunities on, say, a household's divide between blue and yellow ribbons; a tragic confrontation; or even a Post-it note romance. The Circle's writers also seem removed from many of Hong Kong's social issues that are arguably creating the best of times for emerging, experimental Hong Kong writing, yet Tales of Two Cities plays safe with too many competent stories that could have been written on the Discovery Bay ferry 10 years ago.