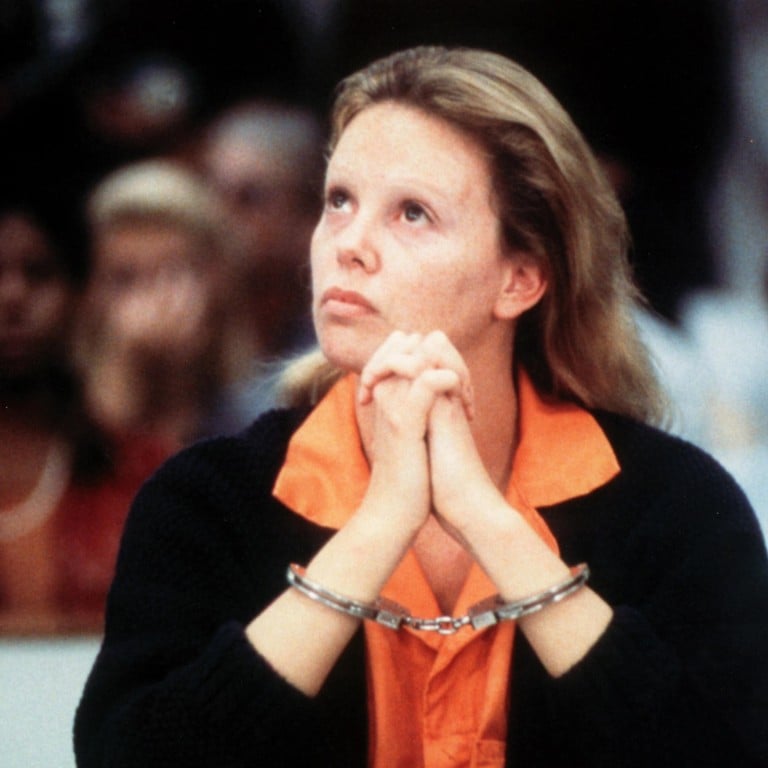 Classic American films: Monster – Charlize Theron's superb portrait of a serial killer
Theron pulled out all the stops to play Aileen Wuornos, shaving her eyebrows and gaining 14kg in weight
Most critics call her Academy Award-winning performance the best in her career
In this regular feature series on some of the most talked-about films, we examine the legacy of classics, re-evaluate modern blockbusters, and revisit some of the most memorable lines in film. We continue this week with the 2003 film Monster .
In the early noughties, the names of the three women most integral to Monster (2003) would have meant very little to most people. Today, lead actress Charlize Theron is a major Hollywood star. Writer-director Patty Jenkins ( Wonder Woman , Wonder Woman 1984) is the highest paid female filmmaker of all time. Serial killer Aileen Wuornos, meanwhile, was executed in 2002.
Unavoidably of its time, with cheap lighting and a scuzzy, stonewashed, straight-to-DVD look, Monster resists the usual biopic traps, presenting Wuornos (Theron) in her last months of freedom, rather than trying to cram in her entire life story.
From the opening, which shows her as a teenager flashing her breasts for money, while a dreamy voice-over talks of being "beautiful and rich like the women on TV", we quickly get the point. This is a woman whose life has been defined/derailed by the expectations/actions of men.
Cut to Wuornos in the present day, sheltering under a bridge in the rain, and contemplating how to spend her last US$5. "I knew I probably given some a**hole a blowjob for it," she says. "If I killed myself without spending it I basically sucked him off for free."
Wuornos goes to a dive-bar, meets the young, innocent seeming Selby (Christina Ricci), and they begin a roaming, lovers-on-the-run romance through the motels and backwaters of Daytona Beach, Florida.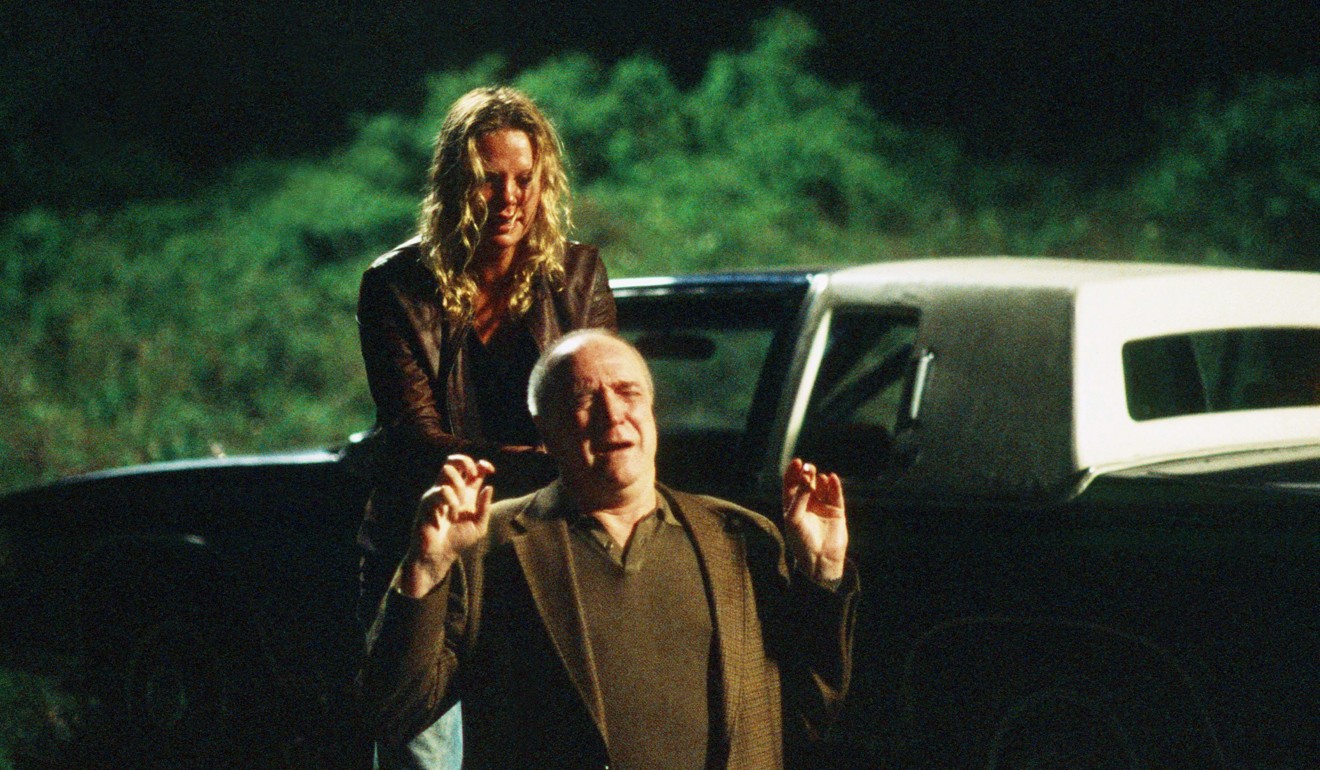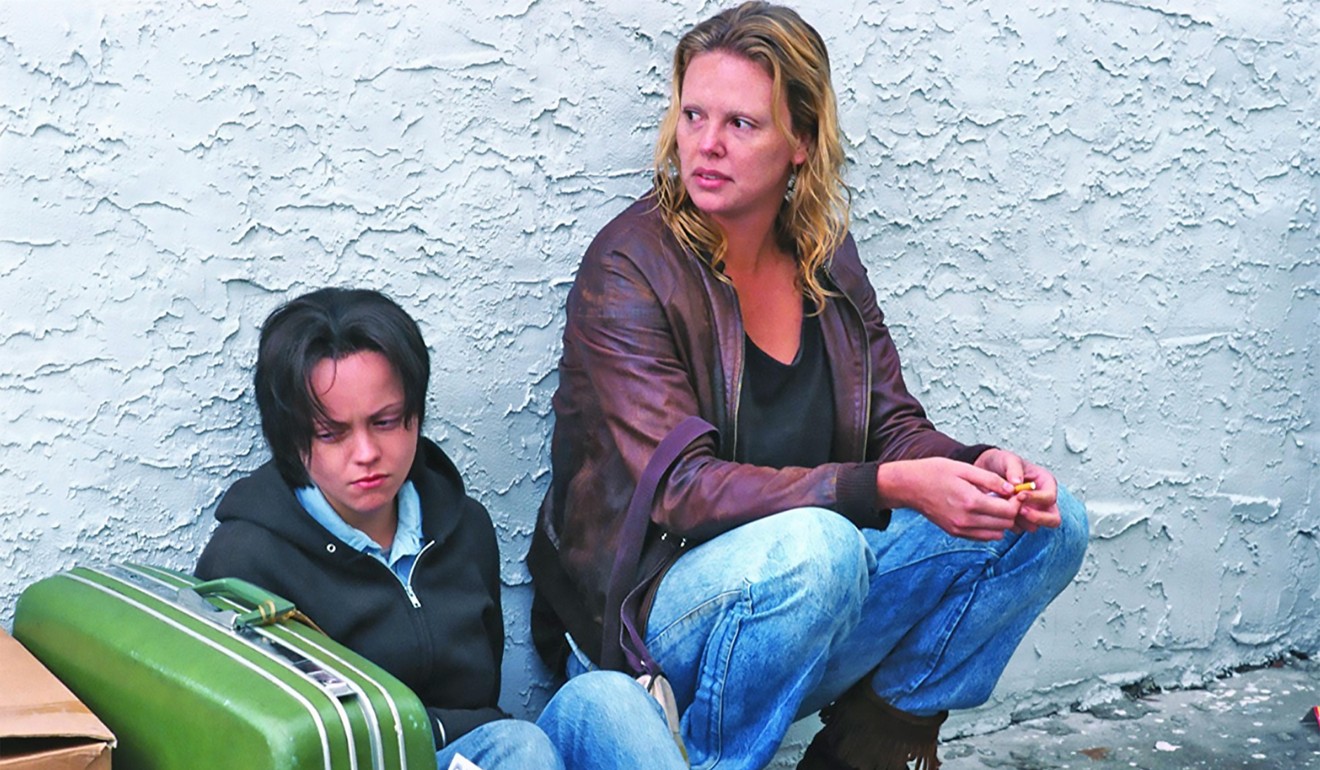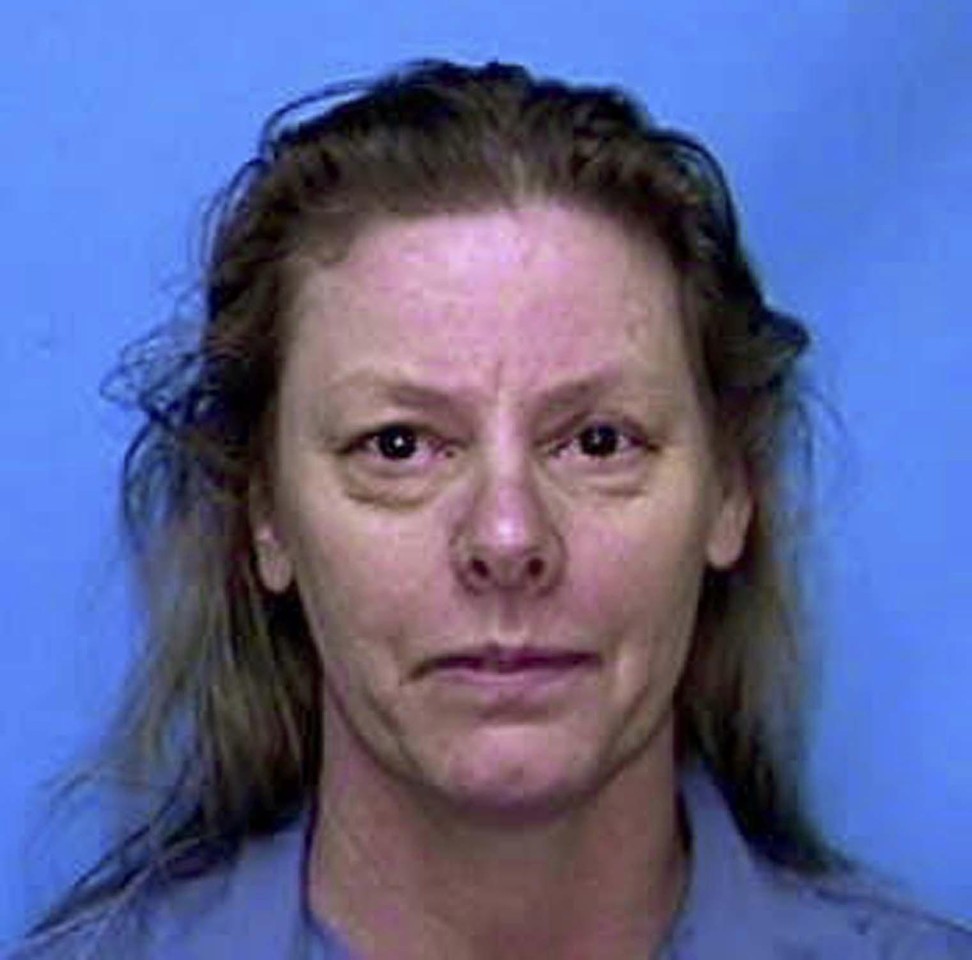 Veering from goofy people-pleaser to goggle-eyed killer, Theron gives a fantastic, Oscar-winning performance. If Ricci seems blank in comparison, it suits the character. As written, Shelby is immature and unformed, where Wuornos has seen it all.
One night while she's out working as a prostitute, Wuornos is raped and beaten by a creepy client (Lee Tergesen). She shoots him and steals his car, beginning a series of retributive murders – or at least that's how she sees it.
The film has been criticised for presenting Wuornos' (much-disputed) version of events, but it's actually remarkably even-handed when it comes to her victims. Some are clearly scumbags, some seem decent, but they're all buying into a system that exploits vulnerable women for sex.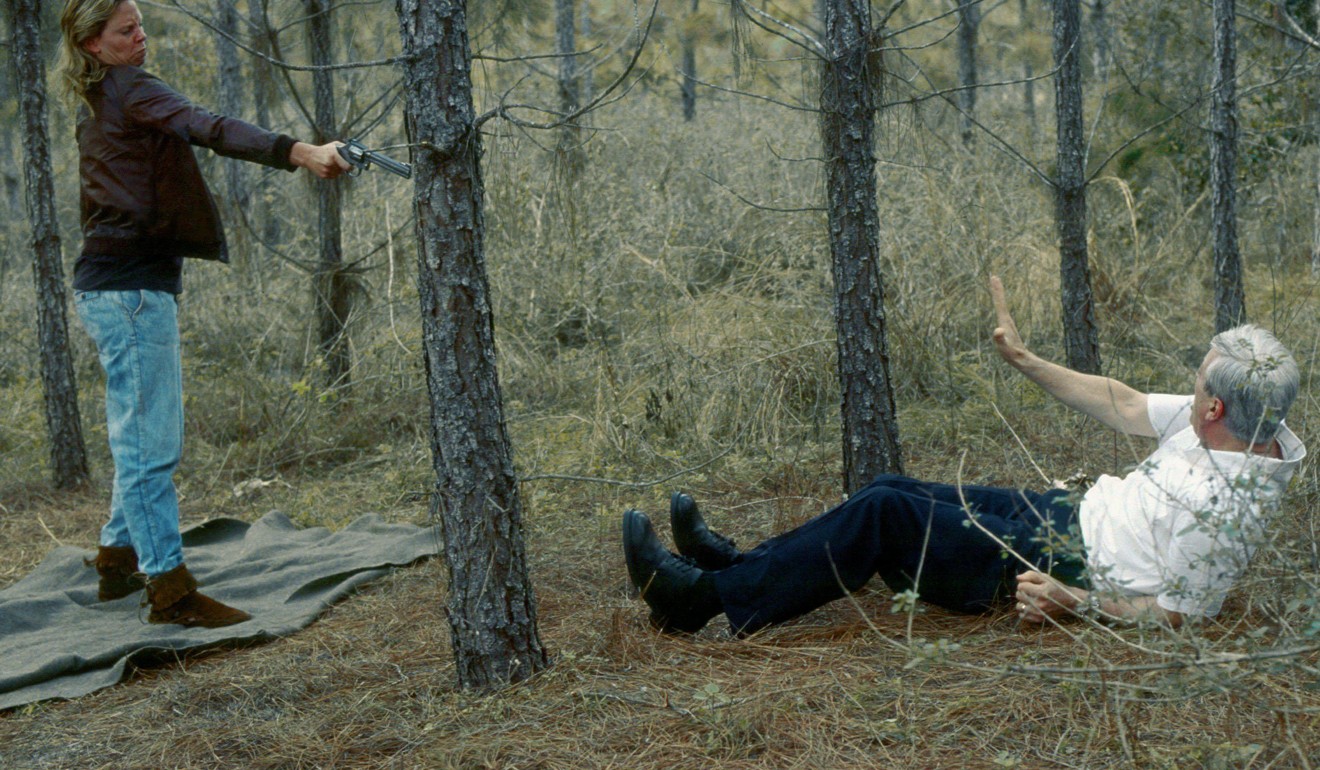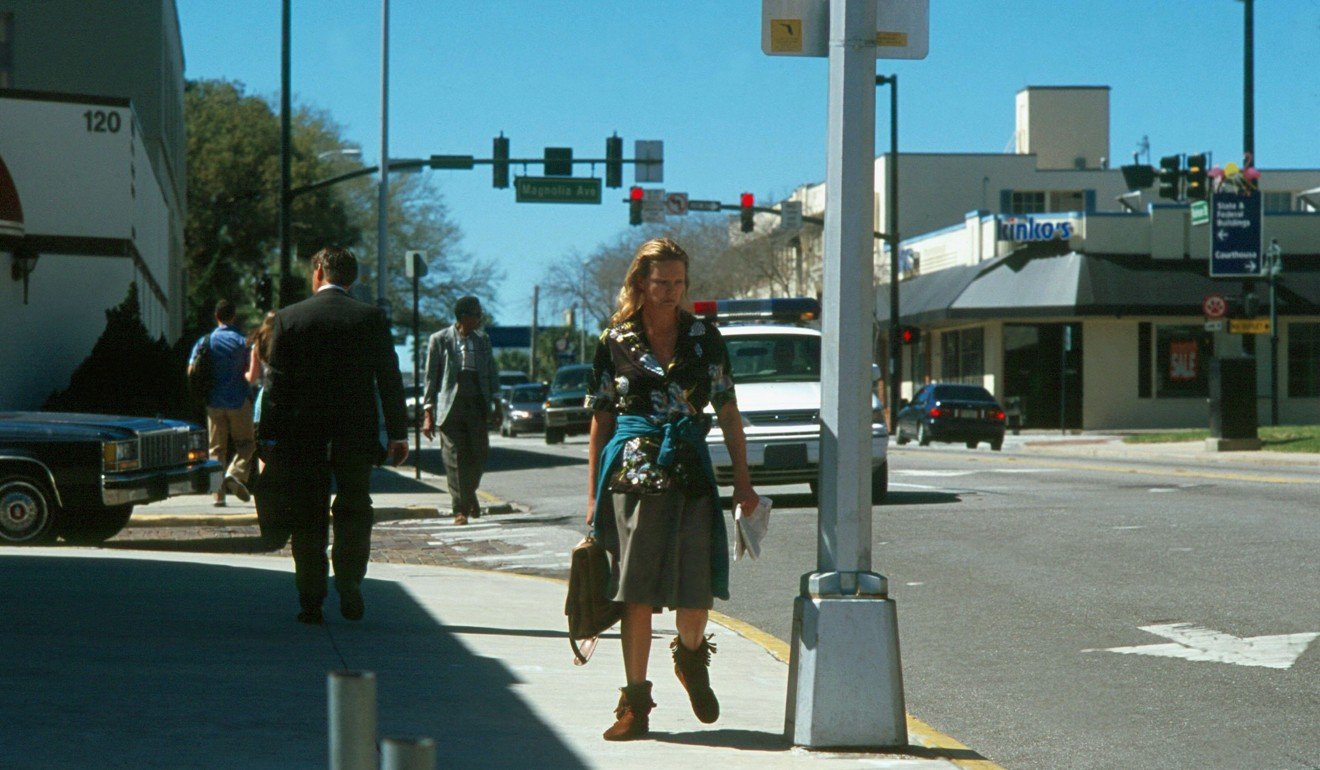 After trying and failing to get a job, Wuornos is picked up by a policeman (Rus Blackwell), who demands sexual favours for "going easy" on her last time. "You sure went easy on me," spits Wuornos, "you almost broke my f***ing jaw." Later, when a tearful Shelby talks to Wuornos in prison, we see a hotel room full of FBI men listening in on this most intimate of conversations.
We'll never know the exact truth, which has been picked over in two Nick Broomfield documentaries before and since. But this is powerful filmmaking that sometimes betrays its budget/era, but never its subject.
Want more articles like this? Follow
SCMP Film
on Facebook