Music
Get more with myNEWS
A personalised news feed of stories that matter to you
Learn more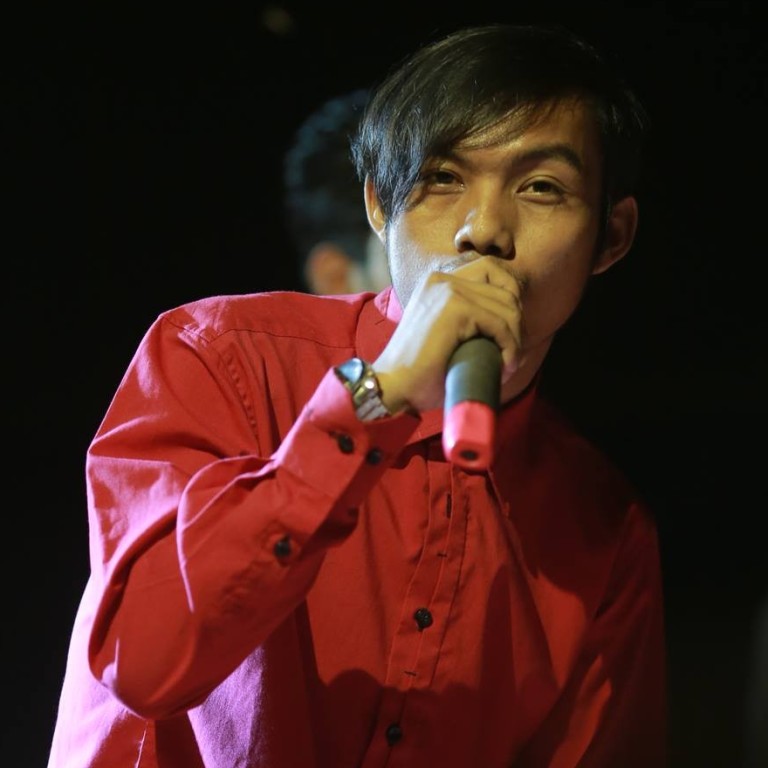 'I don't have a choice': hip-hop artist in Cambodia deletes song after police pressure
Dymey-Cambo was a little-known rapper in Cambodia until his song was shared on Facebook by Cambodian opposition-leader-in-exile Sam Rainsy
Under pressure from Cambodian authorities, who visited his parents and his workplace, he removed the track, This Society, from social media
Chhun Dymey was a little-known rapper in Cambodia until he received a boost from a prominent political figure who shared one of Dymey's songs on his Facebook page this month. The musician, who goes by the hip-hop handle Dymey-Cambo, first posted the track online months ago.
Videos of the song have been viewed tens of thousands of times online.
The post by Cambodian opposition-leader-in-exile Sam Rainsy may have helped promote his song to a wider audience, but also put Dymey in a precarious spotlight. Titled Sangkum Nis, or This Society, the song references injustices such as corruption, economic inequality, land disputes and police brutality, while suggesting that the Cambodian government is to blame.
A week after Sam Rainsy, Cambodian Prime Minister Hun Sen's perennial rival, shared the track online, the 24-year-old rapper was pressured by authorities to delete it from his social media accounts when police visited his parents' home and his workplace, Dymey says.
"I feel upset because I don't have a choice," Dymey said about removing the song from his YouTube and Facebook pages. "My best choice was to just delete it," he adds. "[Maybe] I can stop the trouble."
With more than 100 former members of Cambodia's outlawed main opposition party having faced arrest, court summonses, police questioning and violence this year alone, Dymey appears to have been caught in the government's latest crackdown on political dissent – even though he says he is not an opposition supporter.
In mid-May, he said, the authorities called his father to the local government headquarters. "They said, 'Your son published something critical'," according to Dymey.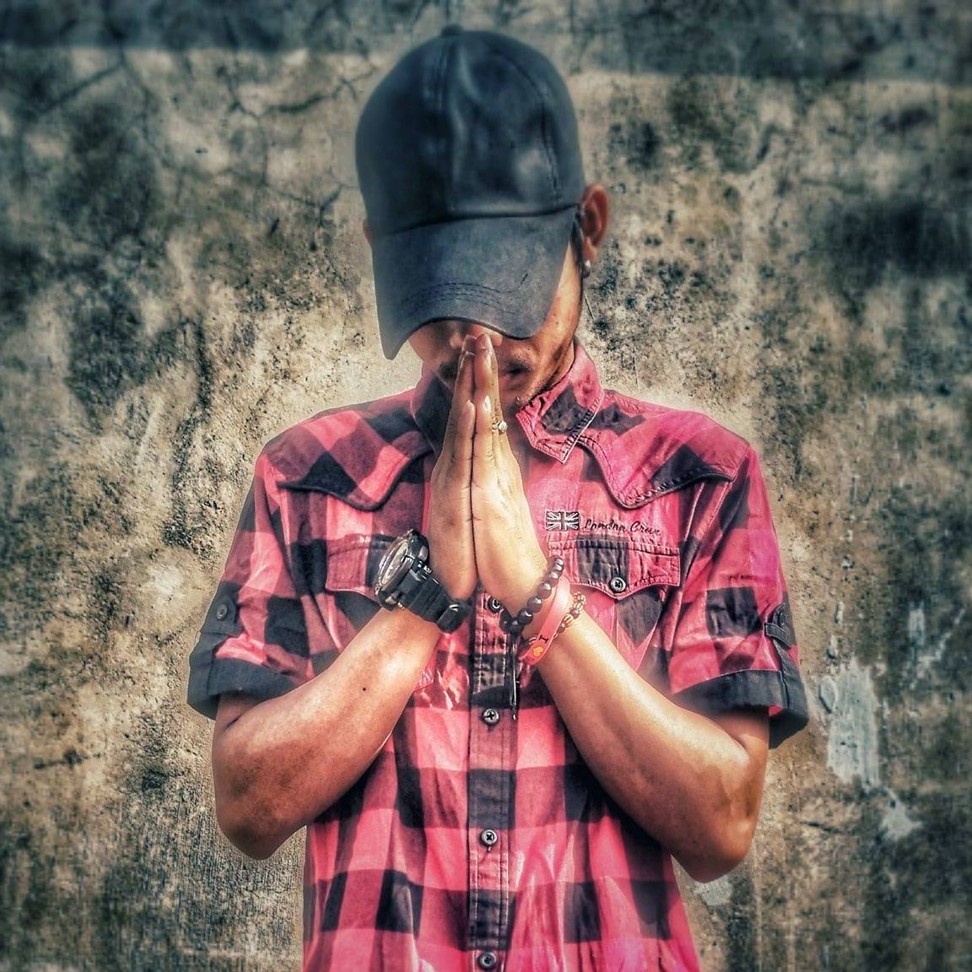 The chief of his village in Siem Reap province, home to Angkor Wat and its surrounding temples, instructed his father to tell Dymey to delete the song from YouTube and Facebook. The rapper initially refused, but several military police officers showed up at his house and questioned his mother. Later, authorities went to his workplace and questioned his colleagues. Dymey was also concerned he would lose his job over the police visit.
Tith Narong, Siem Reap provincial police chief, told the Phnom Penh Post that authorities wanted to prevent the song receiving further publicity because it had gone viral and hurt the government's reputation. Dymey decided to comply and deleted both versions of This Society from his social media accounts.
Hun Sen's government has a record of banning songs that it considers harmful to its image. Last year, the Labour Ministry requested bans on two songs, both about the hardships faced by low-wage workers. One song was deemed "counter to the government's policy".
Chak Sopheap, executive director of the Cambodian Centre for Human Rights (CCHR), told the South China Morning Post that although freedom of expression was protected under the law, in practice it is "routinely infringed upon".
In Dymey's case, she said authorities should act to "reverse and remedy" the violation of his rights and ensure a "safe and unhindered space for all" in Cambodia to express their hopes and concerns.
Dymey says he wants to do just that – "express what I want to say" – at the start of This Society. In the hook, he urges listeners to "wake up, wipe away the tears and continue the journey".
The line is a homage to a well-known slogan in Cambodia, "wipe your tears, continue the journey." The phrase, coined by political analyst and government critic Kem Ley, was taken up by demonstrators who called for justice for Kem Ley after he was shot dead in Phnom Penh in 2016. The gunman, Oeut Ang, was arrested and later sentenced to life in prison.
In the run-up to the 2018 election, the opposition Cambodia National Rescue Party (CNRP), seen as the only realistic challenger to Hun Sen's long-ruling Cambodian People's Party (CPP), was dissolved by the Supreme Court and banned from taking part in the poll.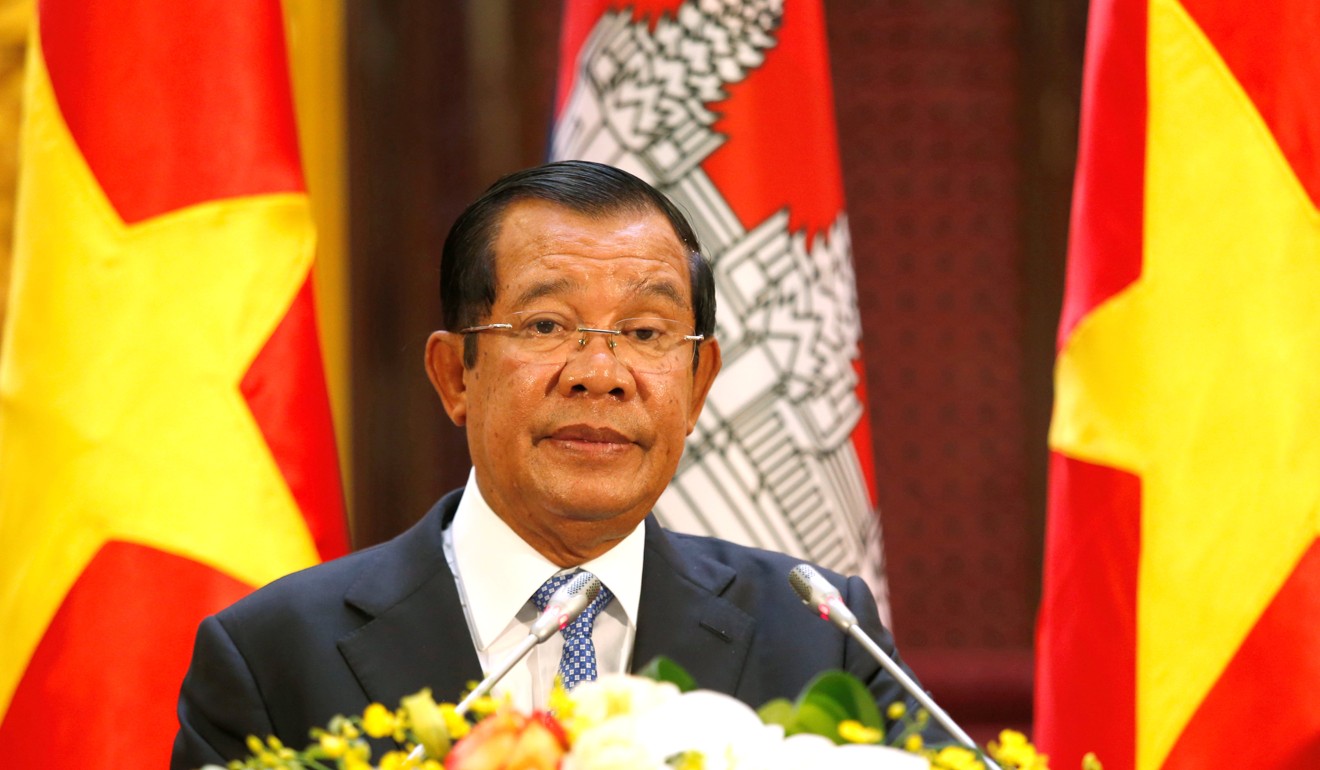 CNRP leader Kem Sokha was detained in September 2017 on widely decried treason charges, which he denies. He was jailed for more than a year without trial and remains under de facto house arrest.
The government also closed and disrupted the activities of civil society organisations and independent news outlets. With the CNRP out of the race, the CPP won all 125 parliamentary seats on offer, further cementing Hun Sen's grip on power after more than 30 years as head of government.
The crackdown has recently ramped up again. Since February, 141 former CNRP members and officials have been summoned by courts and local police for questioning related to their alleged violation of the party dissolution order issued by the Supreme Court, said Am Sam Ath, deputy director of rights group Licadho.
Sam Rainsy, the exiled CNRP leader, has lived abroad since 2015 to avoid criminal charges that he calls politically motivated. On May 8, he posted a video of Dymey's song on his official Facebook page, saying that Cambodian youth had told him they enjoyed it.
Sam Rainsy said in an email that he did not plan to remove the song from his page. "We must not accept that even artists are held hostage by the Hun Sen regime," he says.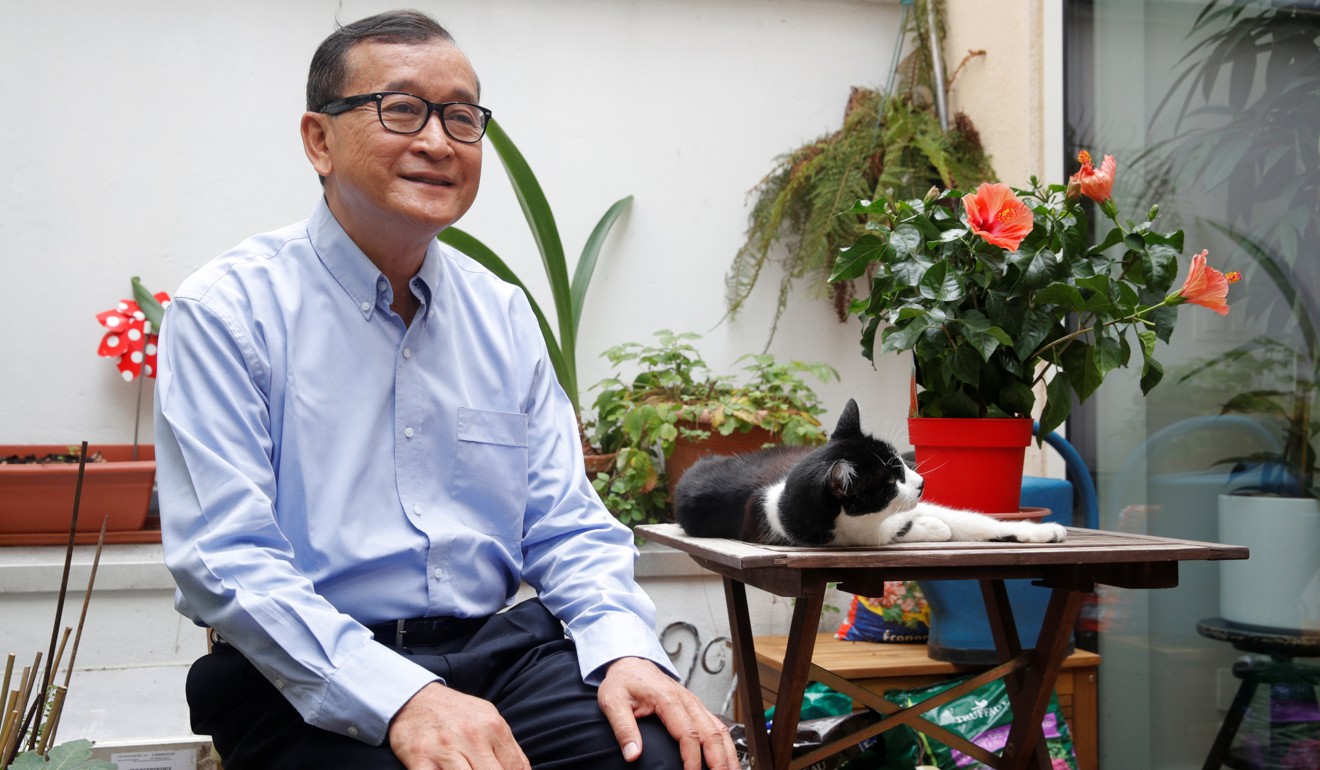 Dymey's predicament came as no surprise to people working in
Cambodia's music industry
, according to a local music industry professional who agreed to speak on condition of anonymity.
"We are able to talk about problems in society, but one way to do it without repression is to not point fingers," the industry professional says.
The fact that Sam Rainsy shared the song "didn't really help", the insider said, guessing that it could have been misunderstood to be the work of the opposition.
While many do not feel good about self-censorship, according to the insider, "at the end of the day, if you're exiled [or] people shut you down … as an artist, you do not have a way to continue".
The Post contacted six other industry professionals this week, including singers and managers, but all either declined to comment, citing the sensitive topic, said they were unavailable or did not respond to questions.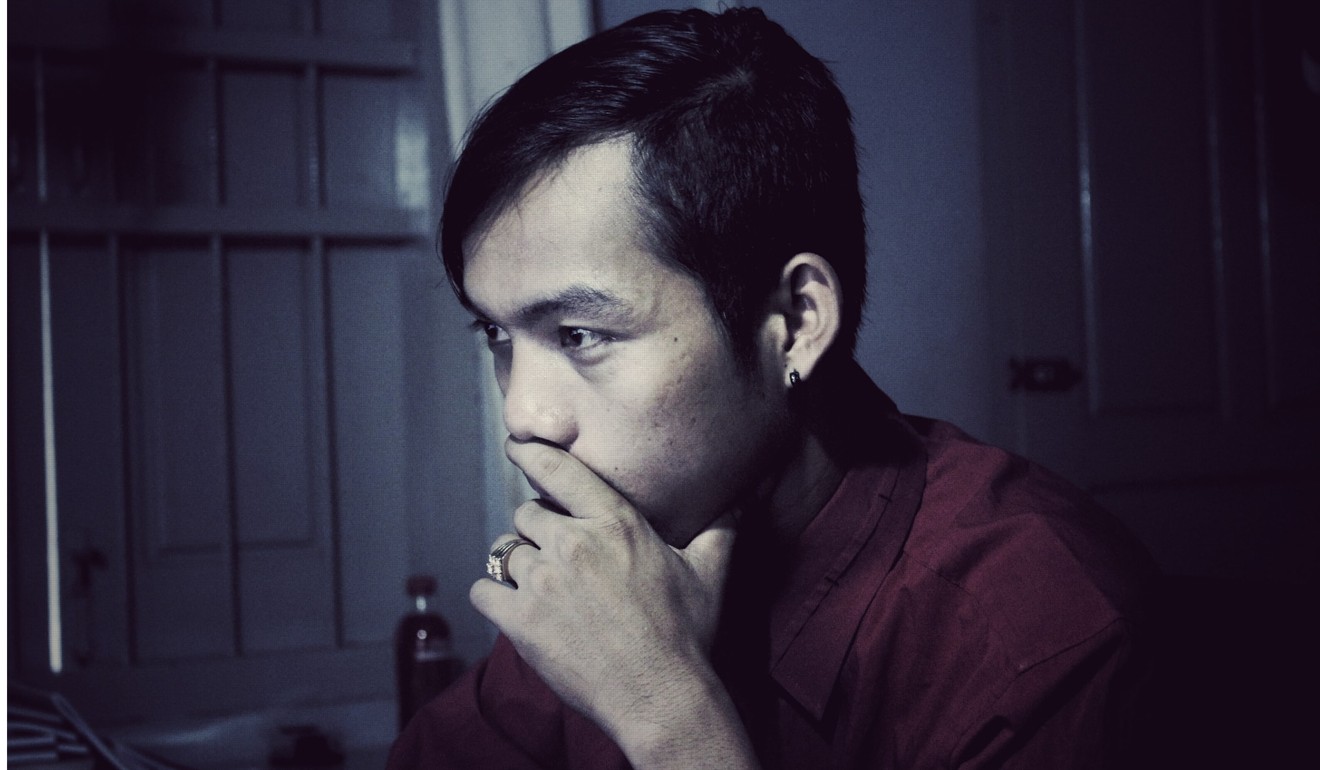 Culture Ministry spokesman Thai Norak Sathya said on Friday that the ministry was reviewing Dymey's case and had not yet decided on a course of action. But he warned that anyone with followers, whether an artist, public figure, citizen or rapper, had "better not promote any pessimistic ideas about the government".
Sopheap, the human rights advocate, said the impact of government pressure went far beyond Dymey. "It sends a chilling message to all Cambodian people, especially the youth, that, should they dare to criticise public policies and highlight social issues in Cambodia, they will not only be intimidated by having people coming into their home, forced to self-censor, but may also face severe punishment," she says.
This article appeared in the South China Morning Post print edition as: Rapper deletes song after becoming political pawn