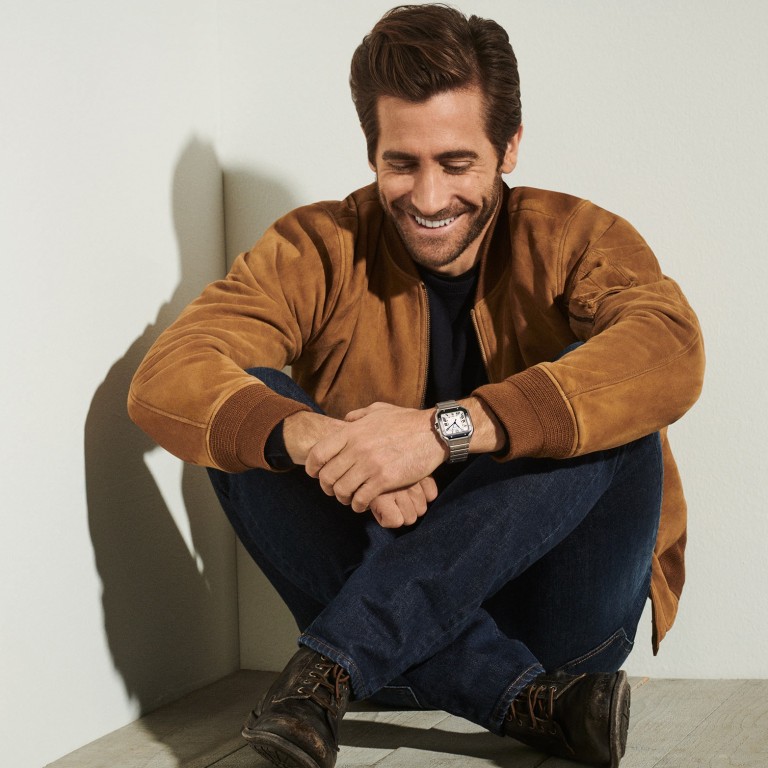 Jake Gyllenhaal talks Netflix, Spider-Man, Buddhism and the Marvel Universe
Actor who plays Mysterio in the latest Marvel superhero film, Spider-Man: Far from Home, talks about growing up in a show business family
He opens up about his fascination with Buddhism and his most demanding role: an hour-long onstage monologue
When the first trailer for Spider-Man: Far from Home debuted online earlier this year, actor Jake Gyllenhaal stole the show as Mysterio, the fishbowl-helmeted villain who makes his debut in the latest instalment of the franchise.
While Gyllenhaal is a household name and has starred in a series of cult classics – from Donnie Darko to Brokeback Mountain and Okja – his first foray into the Marvel Cinematic Universe is likely to propel him to global superstardom when the film opens in cinemas worldwide in July.
When we meet, Gyllenhaal has just ended a two-month run playing one of his most demanding roles, in Sea Wall / A life, a theatre production with scenes that were a far cry from Spider-Man and its action scenes and special effects.
The play, which will reprise this summer on Broadway after a successful run at the Public Theatre in New York, features two monologues, one starring Gyllenhaal and the other Tom Sturridge. The role required Gyllenhaal to be alone on stage for close to an hour, holding forth on matters of life, death and love, and a great deal of focus and stamina.
"I was really scared to do it for many months … and I was waking up in the middle of the night before I did the show, thinking I shouldn't do it and that I should call it off, but then I saw the documentary Free Solo," says Gyllenhaal, who is speaking in the Ritz Hotel in Paris as a brand ambassador for Cartier.
"It's all about practice and discipline, and being devoted to what you're doing and how you can get there [ …] no matter what it is, whether you're climbing without ropes – which is extraordinary – or whether you're doing a monologue or trying to ace a test. So I said, 'I can do it' and just focused and did it."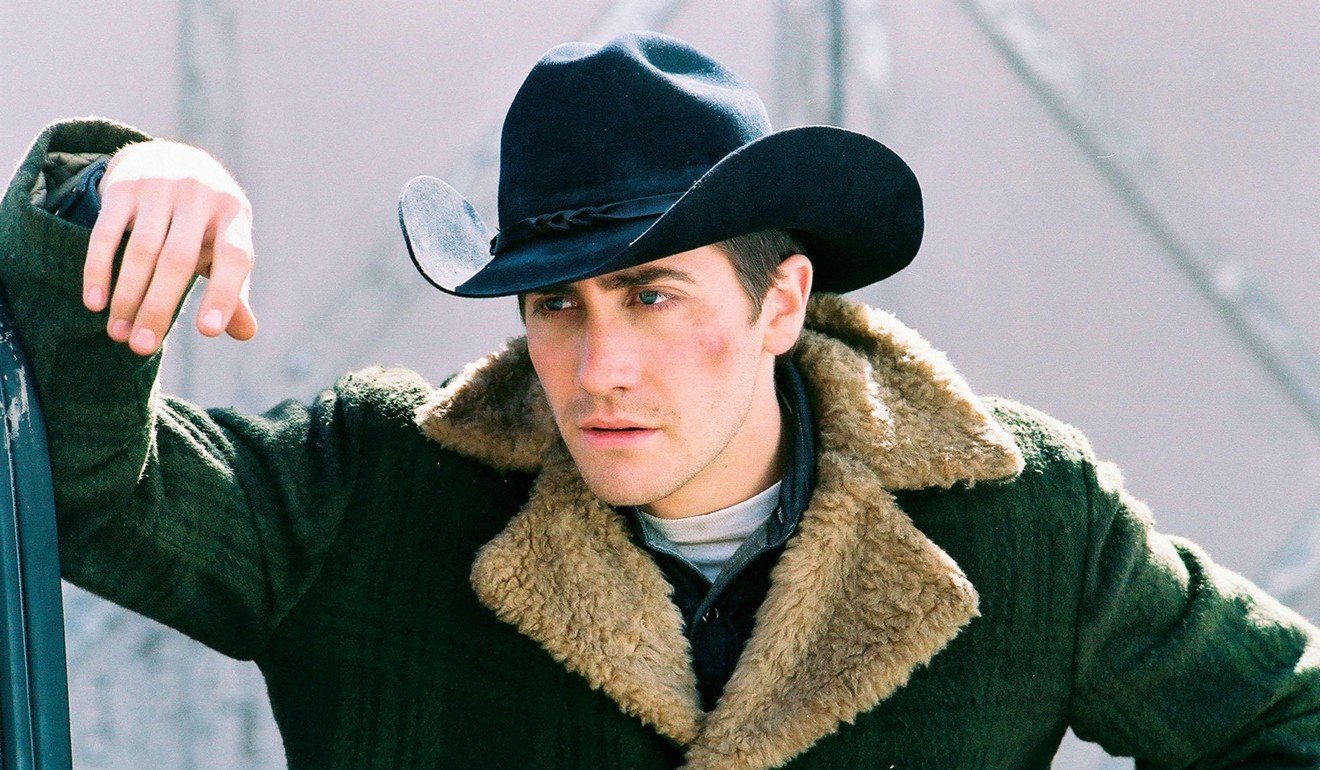 That Gyllenhaal can switch with ease between a blockbuster that will be seen by millions, a thespian monologue off Broadway, and indie films speaks to his versatility and broad range.
The son of a director father and a screenwriter mother, Gyllenhaal grew up in the film industry and made his silver screen debut in 1991 in the comedy City Slickers, alongside Billy Crystal. His older sister, Maggie, is a successful actress (the siblings starred together in Donnie Darko), and while Gyllenhaal never set out to become an actor, he recognises that his family influenced his career path as he was growing up.
"I wasn't really aware until I got older, but then realised that a lot of our discussions were about creativity, expressions, our feelings," he says. "I'm very grateful for that and [during] some of the hardest times in my family, artistry and expression has got us through. I chose it at a certain point but I was just in a family where people played music and were very creative [ …]
"I've acted with my sister once and she's the hardest person to act with because she knows when I'm full of s***. You can't get away with anything, so that's the highest level of actor you can work with – your sibling – because you know each other."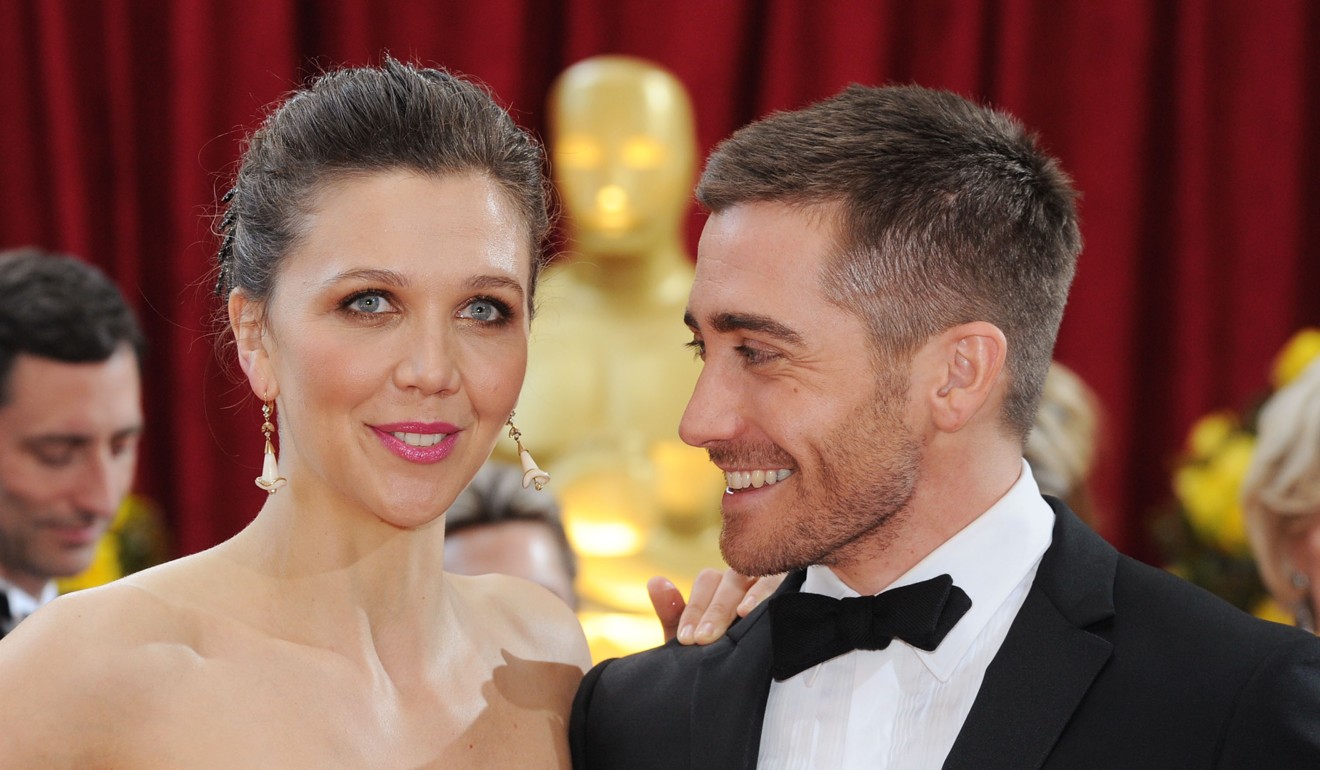 Gyllenhaal is well aware that his upcoming role in Spider-Man is a big deal, even for such a successful actor, but he's quick to point out that acting in an indie film can be as rewarding as taking part in a huge production.
"I actually found working on a Marvel film and being in a Spider-Man movie to be a whole new adventure I'd never been a part of – to be in something that big that you're a small part of something [ …] because it's not just one movie but the entire universe, and the character you're playing fits into it," he says.
"Working on smaller movies you get used to that intimacy, but what I found on Spider-Man is that John Watts, the director, is very much into finding real moments even in these big productions, and he spends time doing it – that's what makes the movie great."
Marvel movies such as the Avengers saga allow actors to be seen by audiences that may have previously been out of reach. The same is true for streaming services such as Netflix, which have become the default platforms for young viewers to consume entertainment. Gyllenhaal, who played the leading role in Velvet Buzzsaw (2019), a spoof on the art world produced by Netflix, welcomes the streaming company as a new way for storytellers to communicate with even a wider audience.
"This says something about my confidence, and potentially my stupidity, that I think that everything I do will be seen around the world," says Gyllenhaal. "I made little tiny movies that have found their way throughout the entire world, which is kind of mind-blowing because you act in this little thing and think nobody will see it.
"Spider-Man is obviously different, but I don't think about that when I'm working. I do think that it's really fun that you're communicating in an international language, that you're not just talking to your own culture and in your own language, and that you're speaking on a different level. And as an actor it feels wonderful and Shakespearean to be able to translate your expression to everyone around the world, and it's fun to play a part where you're thinking that the feelings you show have to be true because the only thing that connects us all is when we feel someone is being honest, no matter what culture they're from."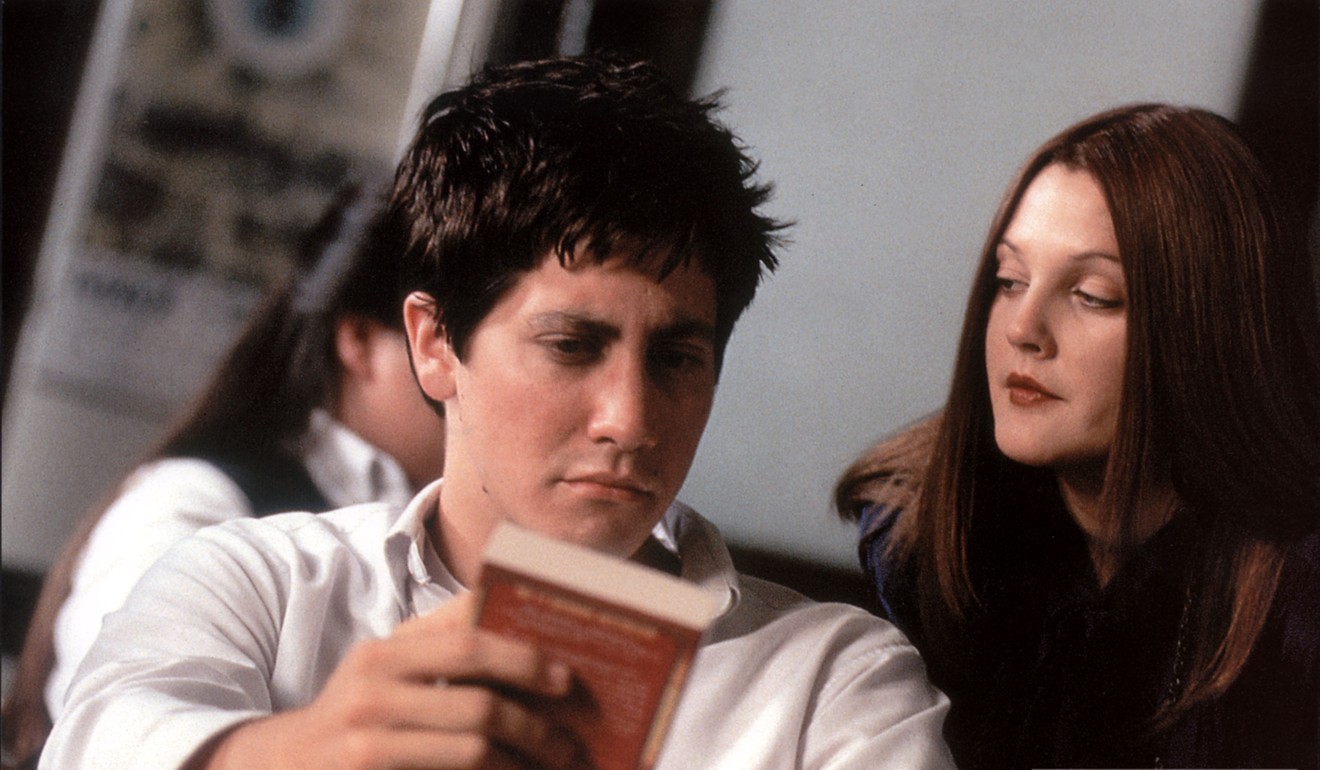 Although Gyllenhaal doesn't talk about it much, he has been a follower of Buddhism and Eastern religions since his college days at Columbia University.
"I was searching for an outlet for creativity, and particularly Eastern religion and Eastern thinking and the idea of Buddhism and Tibetan culture felt interesting to me," he says.
He is particularly fascinated with how Tibetan culture, with its own spiritual leader, was able to cross the mountains from what was then "one of the most dominating militaristic countries in the world" – China – to "a completely spiritual country" – India.
"I'm not like a card-carrying Buddhist and I don't consider myself in that way, but I carry that over in a lot of things and, philosophically and culturally, I think that there's something about Asian culture and the idea of craft and discipline, and the importance of the hierarchy or where you begin, and who you learn from, and those things that are the fabric of the culture.
"It's something that I adore and I feel it's fading away a bit in the US, where it's more about who can I get to to get to an easier place as opposed to what can I learn; how can I master something to get to another place. I like thinking about Tibet and spirituality; that was probably part of it for me."
His views on Tibet aside, Gyllenhaal has never been openly political. His film roles – from his pioneering gay role in Brokeback Mountain in 2005 to his more recent part as the victim of a terrorist bomb attack in Stronger (2017) – shed some light on his ideals, however.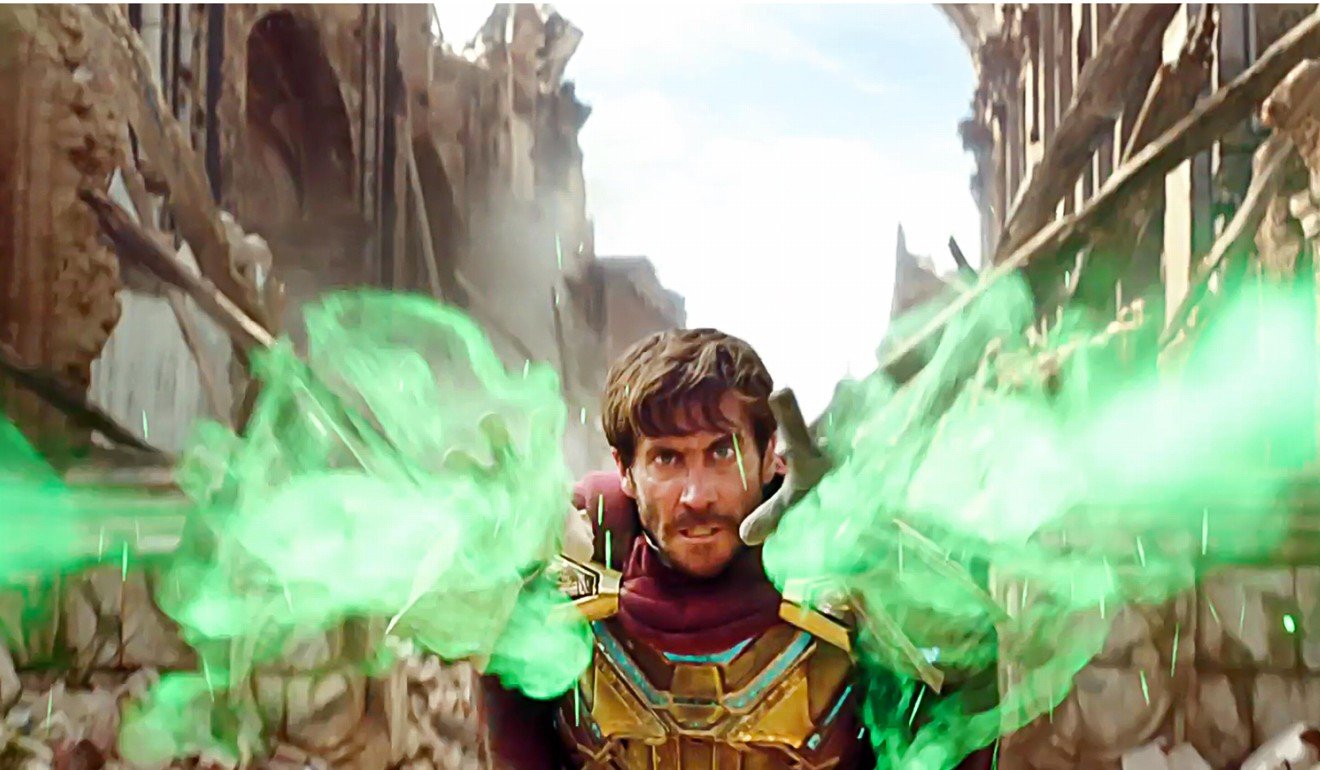 "I grew up in a very open household where people were speaking their mind and I knew people from very different cultures, and my mother was a very strong outspoken feminist in many ways from when she was in high school all through college and all the way in her work," says Gyllenhaal. "She was a huge influence on my sister in that way, and indirectly they both are on me."
Gyllenhaal says he is not afraid to express his beliefs, but: "There are other people who speak more articulately than I do, but my way of speaking is through my work, through acting, through the movies I choose, the artists I support, the people I support – even if it's indirectly. I think that if you look closely enough at who I am, you can find out what I believe in."