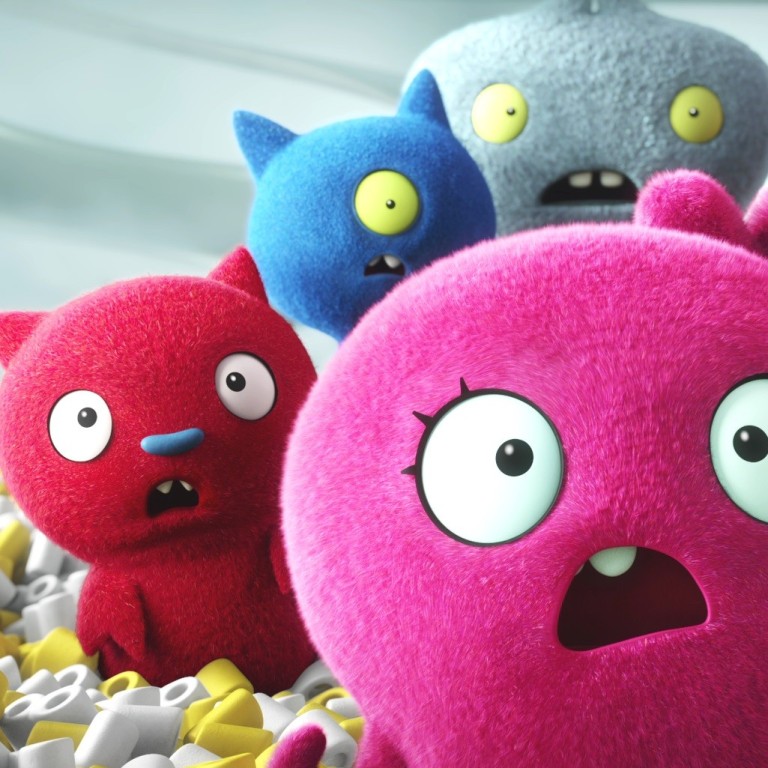 Review

|
UglyDolls film review: animated feature inspired by plush toys lacks personality to truly stand out
Film sets out to teach us to appreciate ourselves and others for who we are on the inside, but other films have done the same with more subtlety and nuance
Unremarkable and derivative, not even a stellar voice cast led by Kelly Clarkson can lift this film above the mundane. It's no match for the Toy Story franchise
2.5/5 stars
Even before Moxy, our Kelly Clarkson-voiced heroine, begins belting out the opening number of UglyDolls, an animated feature film inspired by a line of plush toys, audiences will have a pretty clear idea of where the movie is headed.
Through heavy-handed storytelling and a procession of not particularly catchy songs, UglyDolls teaches us to appreciate ourselves and others, not for the way we look on the outside, but for who we are on the inside.
It brings home the message that our self-worth is not determined by earning the validation of other people, but by seeking out our own truth, while recognising our faults and imperfections as defining characteristics we should be proud of, rather than be insecure about. All perfectly valid life lessons, to be sure, and all previously covered with greater subtlety and nuance in myriad other children's films before this one, not least Pixar's hugely successful Toy Story franchise.
Set in the fictional town of Uglyville, where misshapen toys, tossed from the great assembly lines in the sky, have forged a life to call their own, Moxy, Lucky Bat, Ox and the rest of the UglyDolls dream that one day, they too will be chosen by a child, who will whisk them off to "The Big World", and love them unconditionally.
Of course, for the residents of Uglyville, that day never comes; nobody outside their private sanctuary even knows they exist. That is, until Moxy and her friends venture beyond their realm, and into "Perfection", where beautifully sculpted dolls are being put through their final paces by their angelic leader, Lou (Nick Jonas), before being sent out into the world.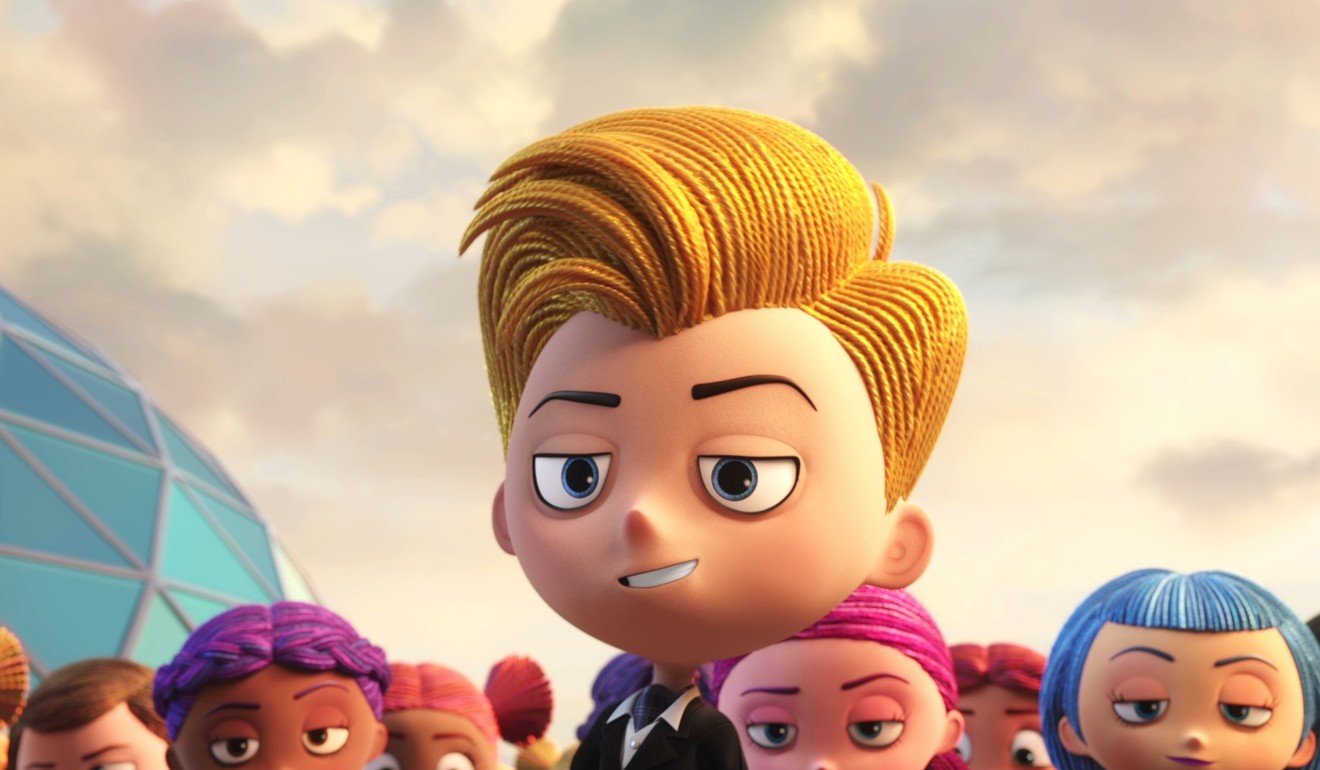 Initially repulsed by these grotesque, asymmetrical creatures, the UglyDolls soon find an ally in Mandy (Janelle Monáe), a seemingly perfect doll harbouring her own shameful secret.
Originally developed by Robert Rodriguez (Spy Kids), UglyDolls was eventually handed off to director Kelly Asbury, whose previous films Gnomeo & Juliet and Smurfs: The Lost Village were propelled by a similarly inoffensive, saccharine charm. The animation style is simple yet effective, juxtaposing the warm, tactile felt and cardboard surfaces of Uglyville, with the plastic impersonality of Perfection.
A voice cast packed with established musical talent, suggests the filmmakers were hoping to make a broad cultural impact to rival that of the toys themselves. Clarkson appears alongside Blake Shelton, Pitbull and Ice T as fellow UglyDolls, while Jonas and Monae are joined in Perfection by the likes of Bebe Rexha, Charlie XCX, and Lizzo, all of whom contribute original songs to the film's soundtrack.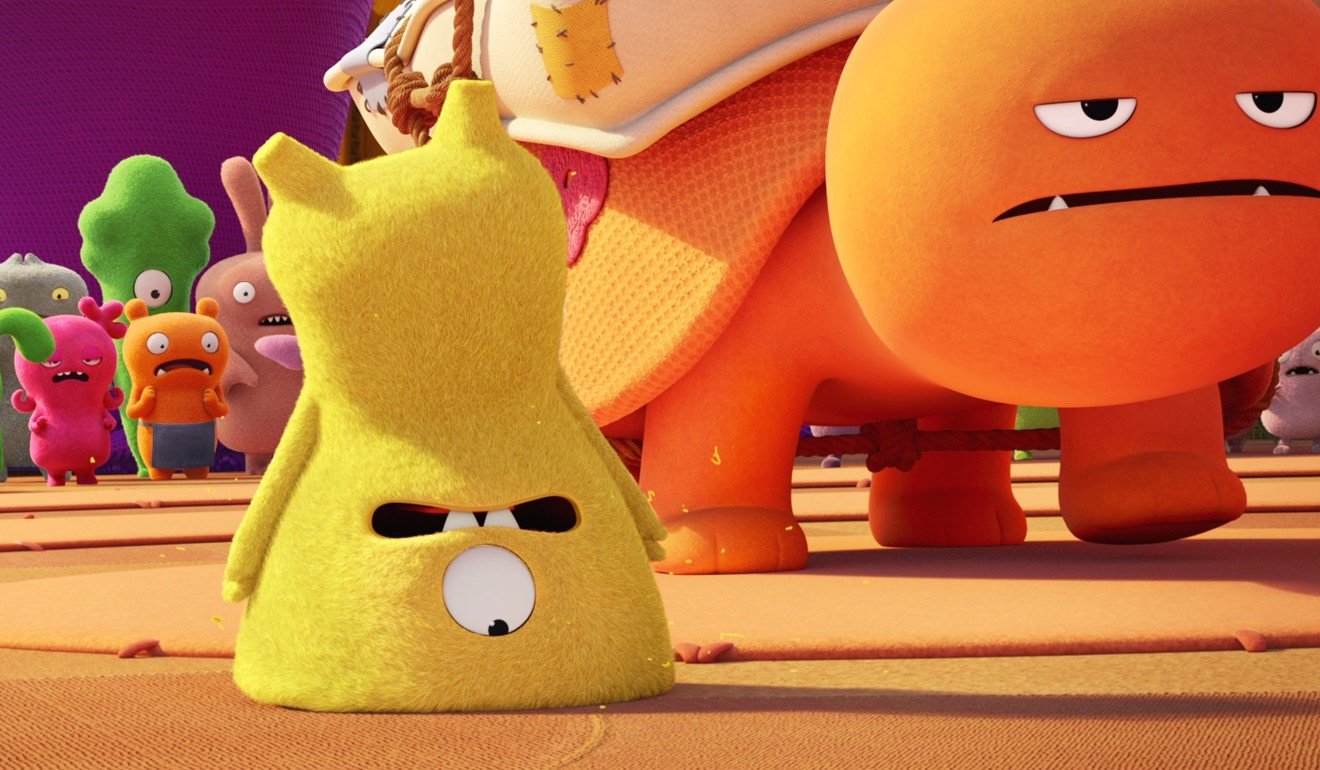 Unfortunately, even the best of these offerings, Unbreakable from Clarkson and Monae, simply isn't catchy enough to hook a young audience, despite its strong message about ignoring the haters and being all you can be.
Well-intentioned and competently assembled, it feels somewhat heartless to dismiss UglyDolls outright. But the arena of feature animation today is simply too strong for such an unremarkable and derivative film to survive alongside the likes of Toy Story and Frozen. Ironically, the film's biggest flaw is a lack of unique imperfections to make it special.
Want more articles like this? Follow
SCMP Film
on Facebook